The job of the estate agent is an ongoing process: while they care for their current clients, it's also very important to keep searching for real estate leads to ensure they'll have new business in the future.
As you already know, the easiest way to grow your property portfolio is looking for property listings for sale by owner. And here's where CASAFARI can help you: we have many different tools to both attract private sellers and to actively find them, making your real estate lead generation much easier.
Let's see which are these tools and how they work for your benefit.
Lead Magnet: attract private sellers to your website
With CASAFARI Lead Magnet you can attract potential clients and increase your lead generation for real estate by offering instant and personalised property valuation reports. It's a win-win situation where:
The potential client is able to see which is the fair market price for the real estate they're interested in buying, renting or selling;
The estate agent gets a new qualified lead to work with and knowledge about their needs.
Lead Magnet: real estate lead generation made easy
The real estate leads generated can be received on your email or straight on your CASAFARI CRM, so you can follow up by sending properties from your portfolio or offering your services.
The Lead Magnet can be added to your website or you get to quickly set up a landing page that displays solely this feature and your contact information. It works 24 hours a day for you, ensuring the lead generation.
Lead Magnet: convert real estate leads into sellers and buyers with CASAFARI
Property Sourcing: search for for sale by owner property listings
CASAFARI Property Sourcing is a thorough platform, perfect for you to find the property your client desired. At Property Sourcing, not only can you define an area in the map to narrow your search down, but also you can use 30 different filters to match the characteristics you're looking for and establish your criteria.
One of these filters is "Private sellers", that shows you only FSBO property listings. Yes, it's easy like that: all you need is to approach the owner and do your pitch about how they should work with you.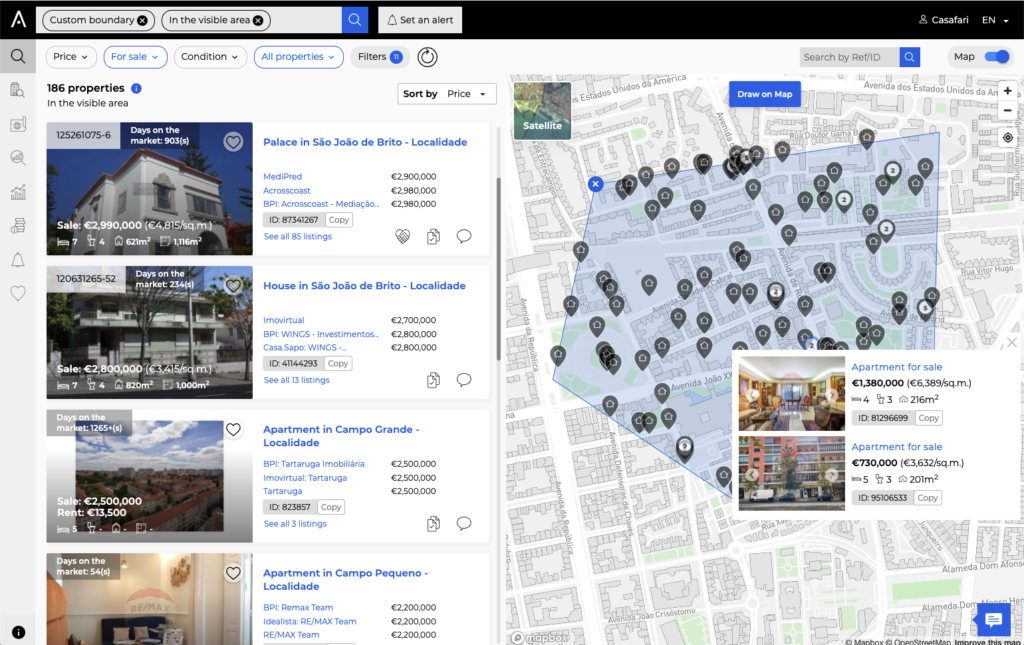 Gather property leads and grow your portfolio with CASAFARI
And speaking about your pitch, our Property Sourcing can help you with that as well! Click on the listing to see everything there is to know about that property, including the complete property history and the time it's been on the market.
With these pieces of information, you can analyse if the owner has been struggling to sell their place and also be aware of all that happened with that property in the past, like decreases or increases in the asking price, for example.
CASAFARI Alerts: automate your lead generation for real estate
If you wish to automate your lead generation for real estate, then this is the feature for you. Within Alerts you can set the criteria for your searches, just like you did on the Property Sourcing, and the tool will keep you informed of any new properties that match them.
And, of course, you can establish a recurrent search solely for properties for sale by owner.
Gather more property leads with CASAFARI: get to know Alerts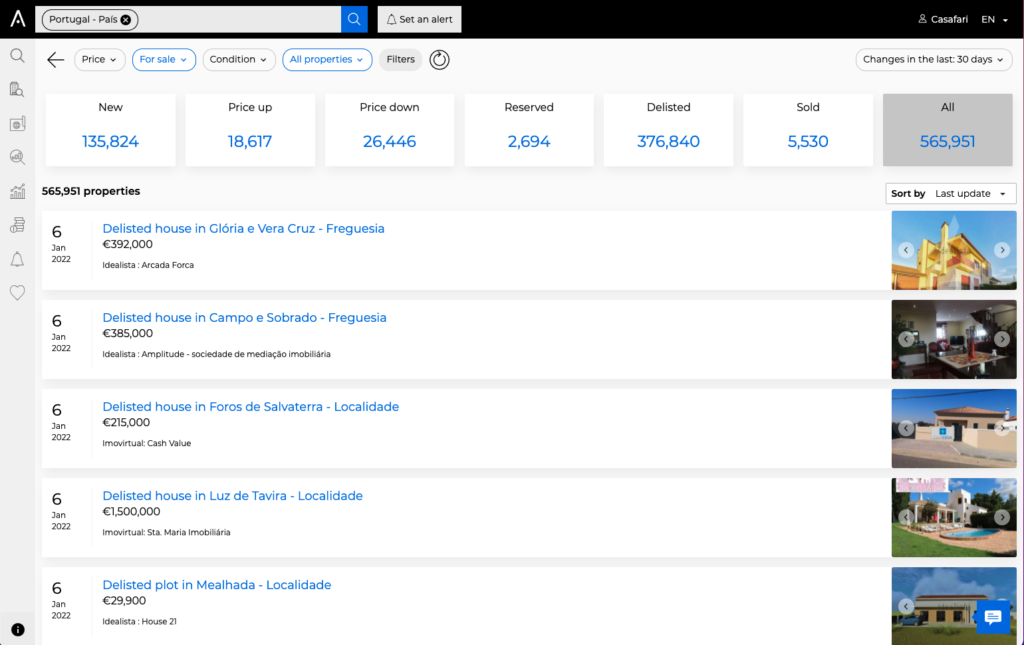 Any time a new FSBO is put on the market in your area of interest, you will get notified by email. This way, you will never miss real estate leads in your area of activity anymore. It's also possible to define if you wish to receive these notifications instantly, hourly, daily or weekly.
CASAFARI GO: find the best routes to approach real estate leads
CASAFARI GO is a feature of CASAFARI CRM that allows you to find which are the routes, close to where you are, with more properties for sale by owner. It also provides all the information about those property listings, so you can approach each owner with valuable knowledge, such as how long the property has been on the market or all its characteristics.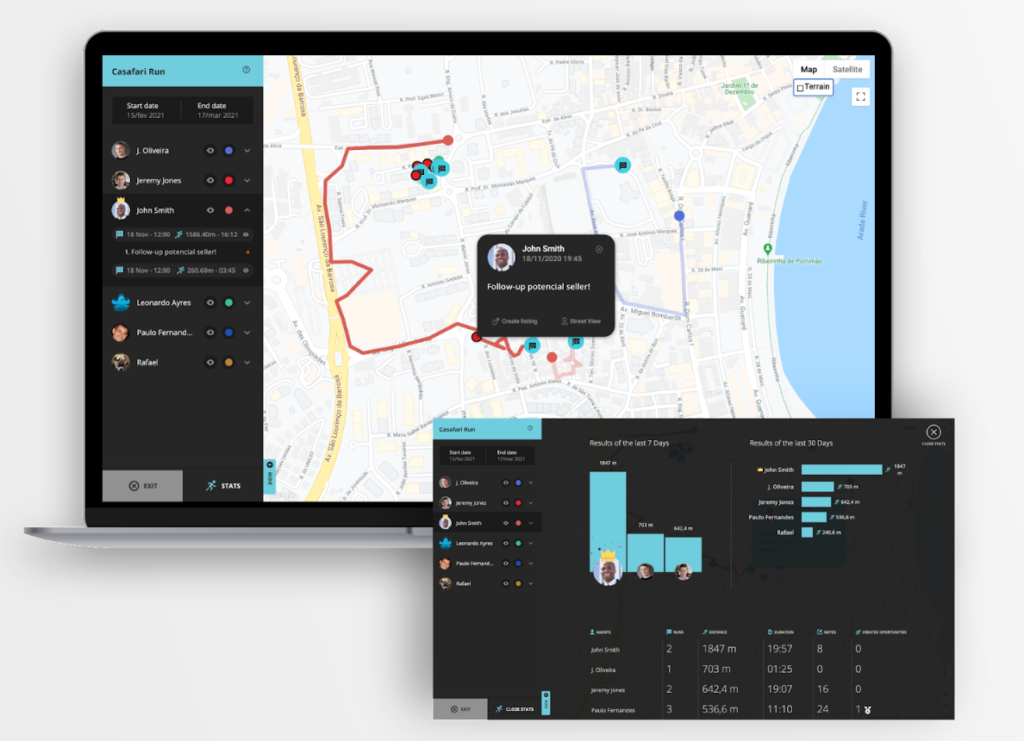 CASAFARI GO: Real estate prospecting made easier
Another advantage of CASAFARI Go is that it's fully integrated with your sales funnel. This means that you can add all new opportunities generated from the for sale by owner list to your sales funnel with only one click and, by the end of the week or month, check the results obtained from your prospecting efforts.
Are you ready to grow your property portfolio? Subscribe now to CASAFARI and take advantage of all our tools to boost your business and enable more deals.