Maximise your real estate lead generation and client conversion
Ongoing client prospecting is essential for the long-term growth of your business.. Automating the real estate lead generation and bringing innovative tools to the process allows professionals to reduce their efforts while measuring results and achieving desired revenue. Use technology to work smarter!
Autonomously create a landing page to reinforce your digital presence
Our easy-to-use tool allows you to create a fully customised landing page in minutes.
Once you have it live, it can be shared on your social media, printed materials or in messages to potential clients, promoting your Lead Magnet and boosting your real estate lead generation.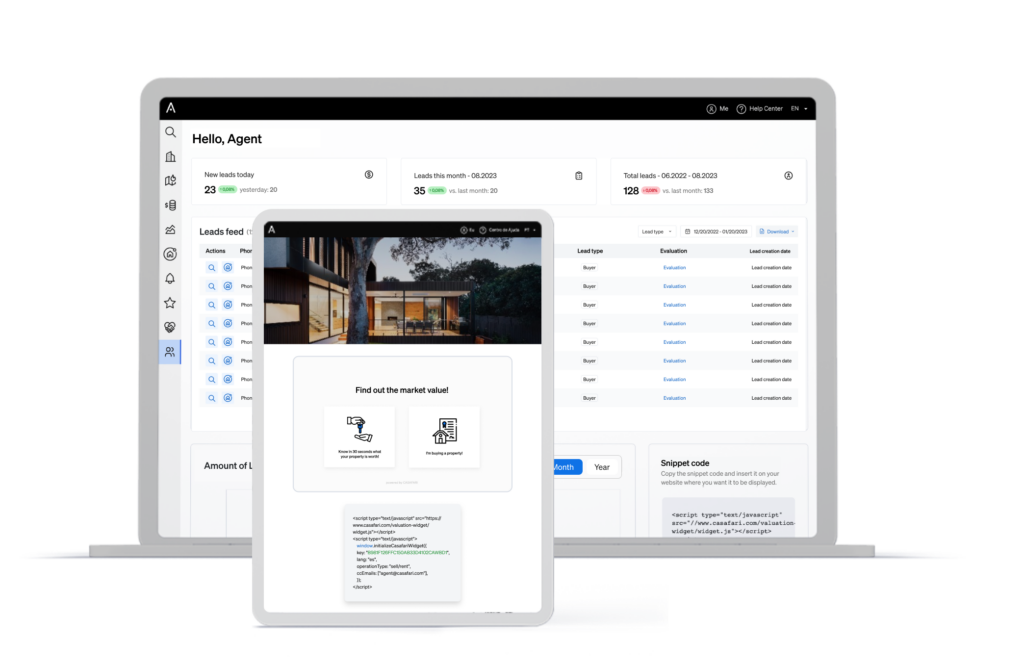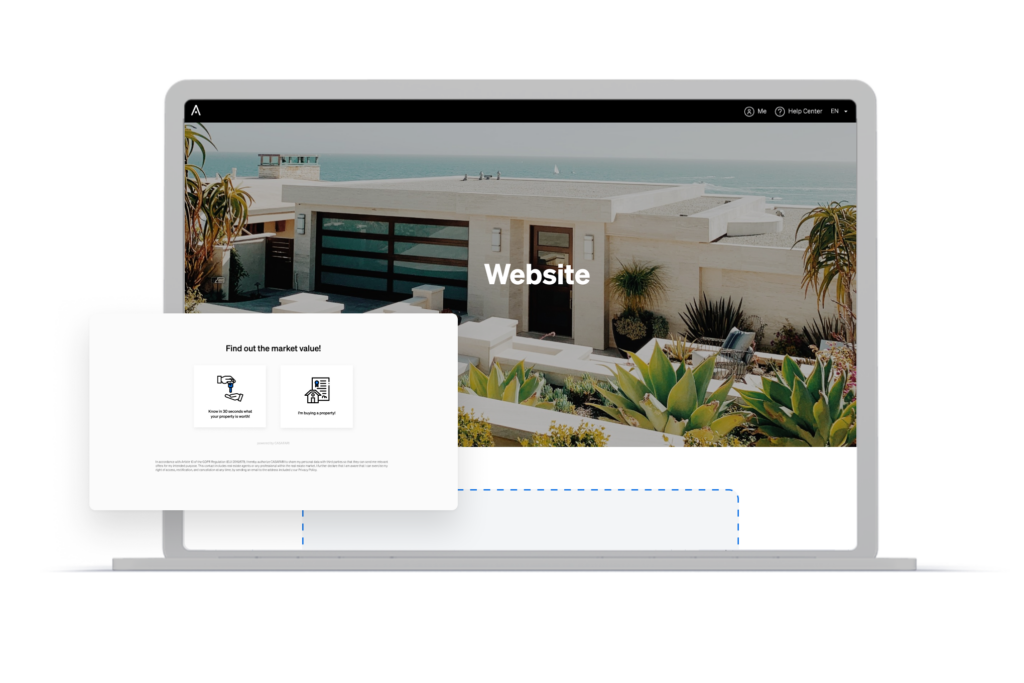 Attract potential clients by offering a free property valuation
By offering a property valuation calculator on your page, you provide an added value to potential clients, allowing them to instantly check the market value of a property they are considering to buying, selling or renting.
And, of course, the interactions with your Lead Magnet generate leads that go straight into your CRM, along with any qualifying information they  have entered, for you to follow up with in your future prospecting efforts.
Easily measure the results of your real estate lead generation
With CASAFARI's Lead Flow, you can keep a close eye on the progress of your lead generation on a daily, weekly, monthly and yearly basis. 
Track the new leads and see comparisons with previous periods to check weather your communication strategy is working or needs improvement.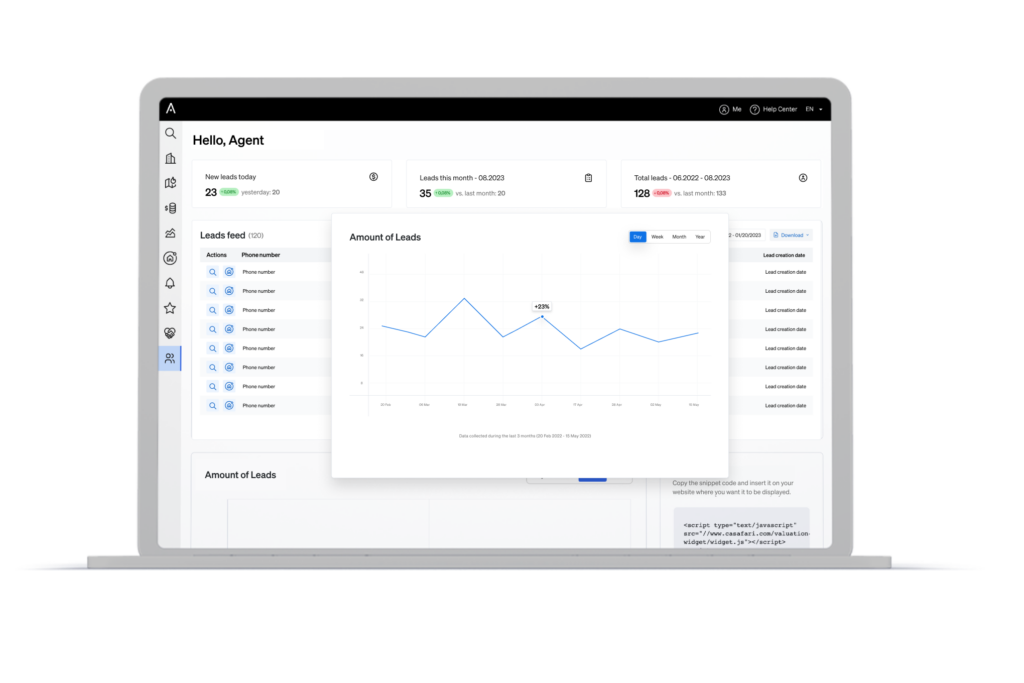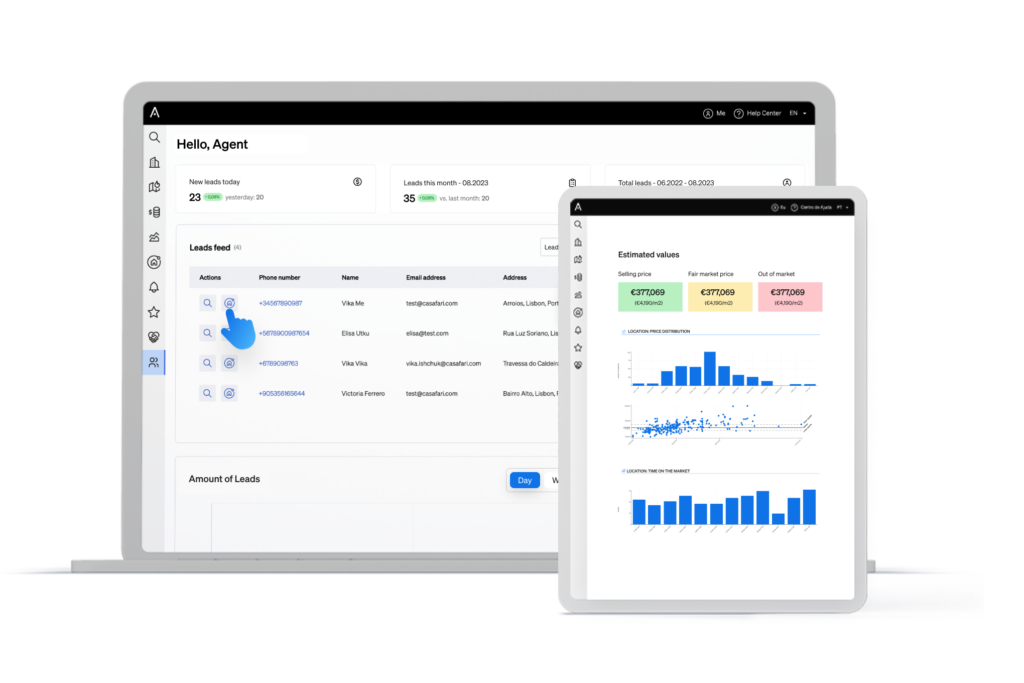 Use a tailored approach to follow up with leads and accelerate sales
With a single click in Lead Flow, you can use all the information gathered from your Lead Magnet to provide exactly what the potential client needs and increase your chances of closing the deal.
Run a property valuation in our Comparative Market Analysis to see the closest comparables and contact the owner to show you know what is the right sales strategy is for their property. Instantly find in Property Sourcing all the properties available on the market that match with a buyer's criteria and share your selection via a smart link.
I generate my leads myself and remain independent of lead sellers. In addition, customers approach me, which makes starting conversations about buying property much more relaxed. Now, my homepage offers a nice added value for visitors.