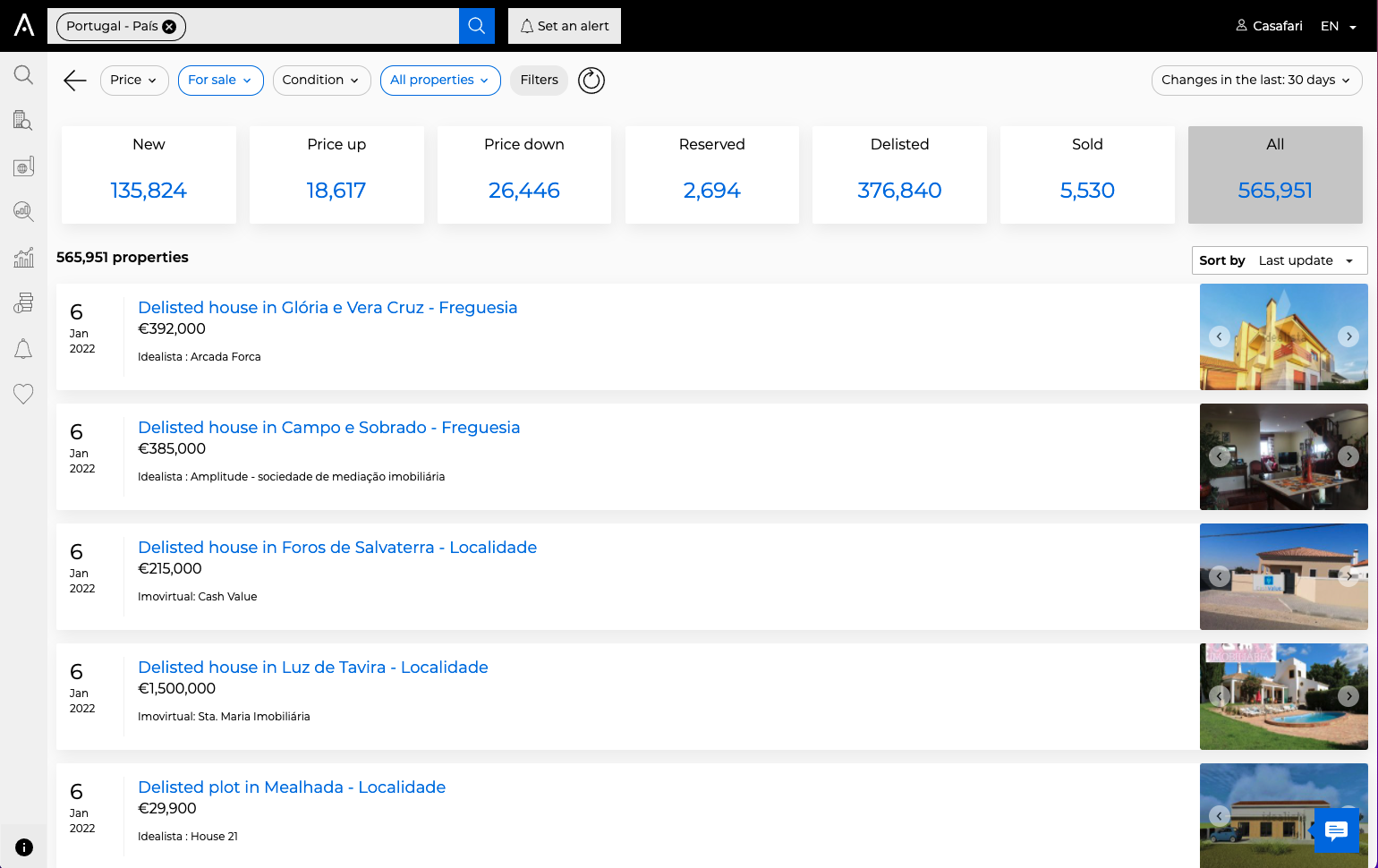 The job of the estate agent is an ongoing process: while they care for their current clients, it's also very important to keep searching for real estate leads to ensure they'll have new business in the future. As you already know, the easiest way to grow your property portfolio is looking for property listings for … Continue Reading »
Daily, we track 180.000+ property changes in Spain, Portugal, France, etc.
Be the first one to know about price changes, new and sold listings.
GET FREE ACCESS