The Property Search Solution For Real Estate Professionals To Unlock Opportunities
Say goodbye to scattered data and lost deals, and say hello to the most comprehensive and up-to-date real estate data in Europe. The entire market at your fingertips – all property listings, centralised, clean, and deduplicated, with a complete history of each property.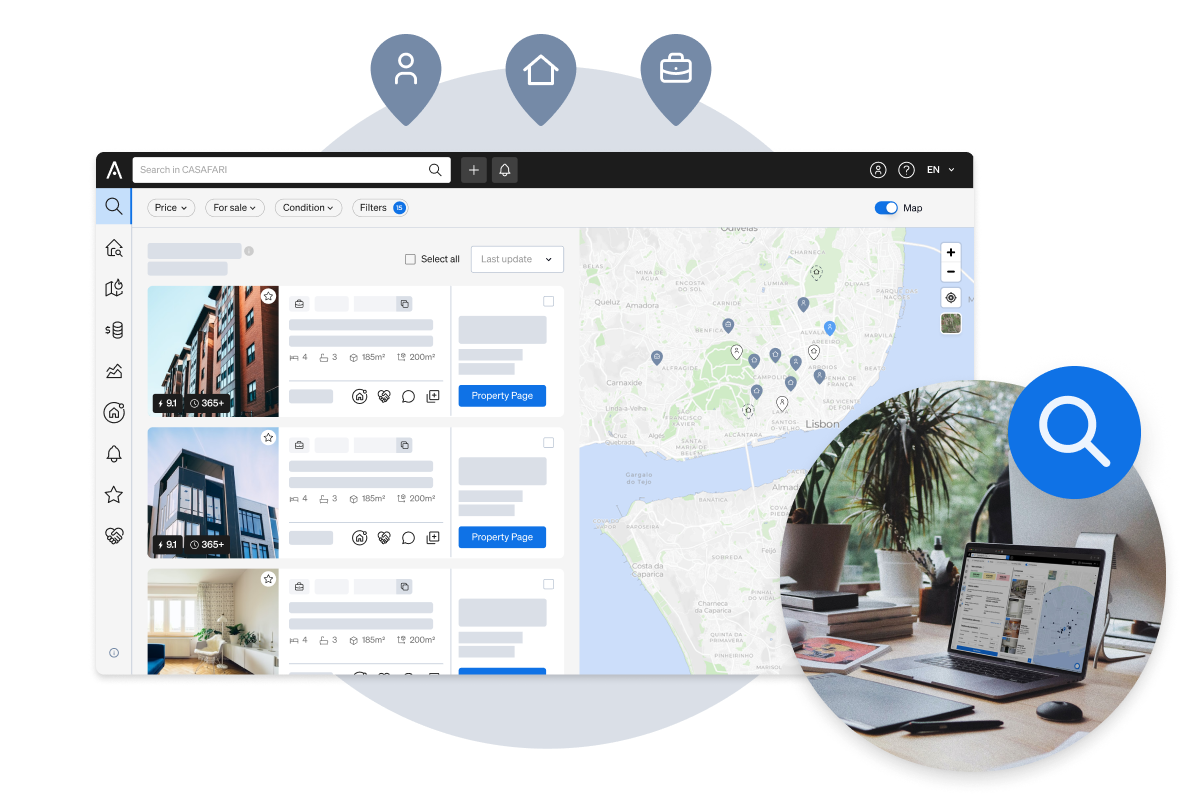 Explore The Largest Real Estate Database in Europe
Search in the most complete and transparent property search, with a database of 30.000+ sources. 
Analyse historical data, asking prices, and much more, to help you make informed decisions about buying, selling, or investing in properties.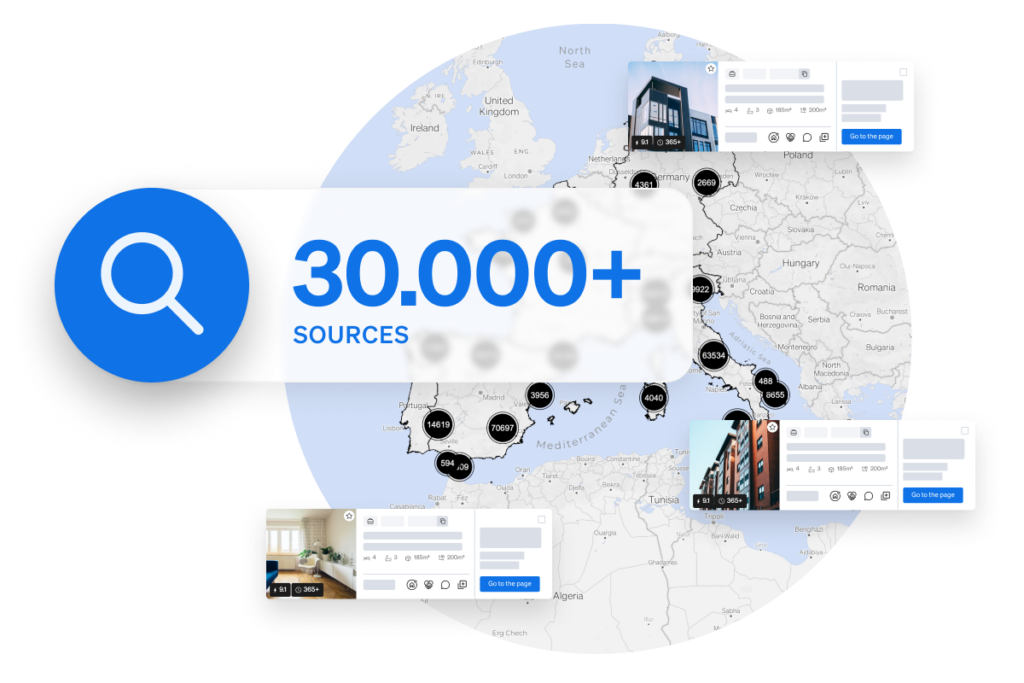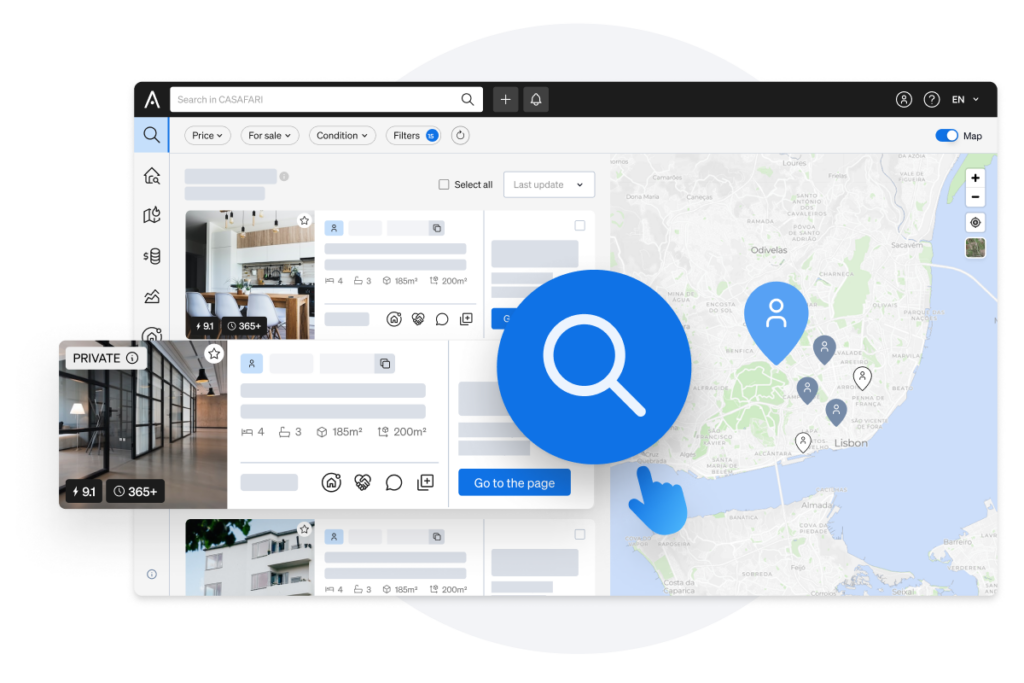 Expand Your Property Portfolio
Make your market prospecting easier and find the newest properties for sale by owner – FSBO. Automate your searches and receive alerts to be the first to know about any new opportunities.
Save Time and Effort in Your Property Search
Easily find properties that meet your clients' specific criteria. Choose from over 30 filters, such as location, price range, and even properties for sale by owner (private sellers).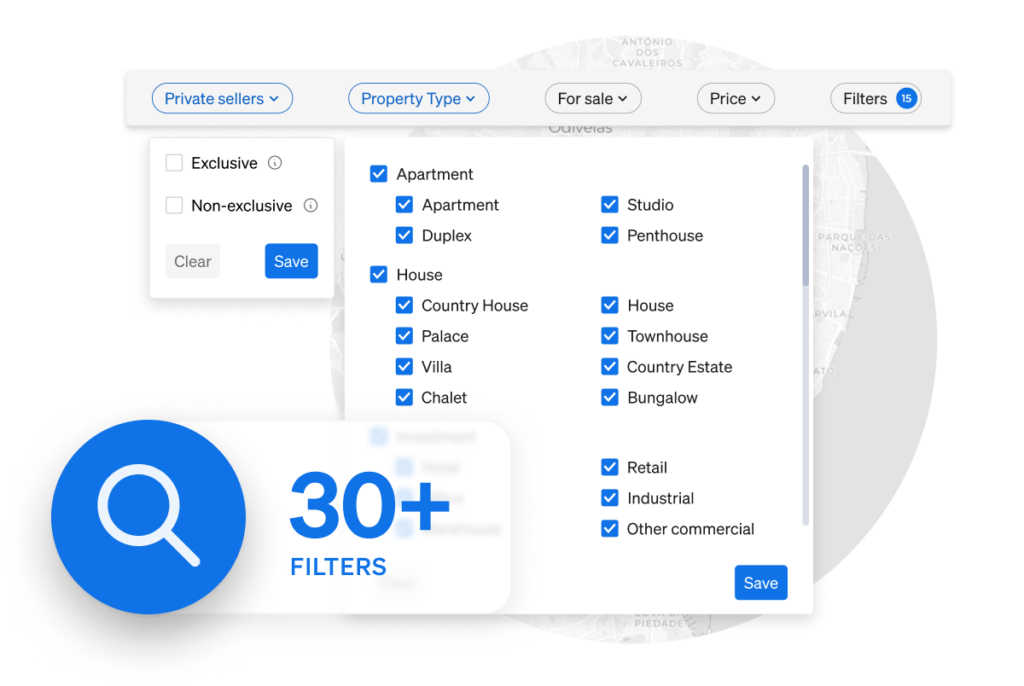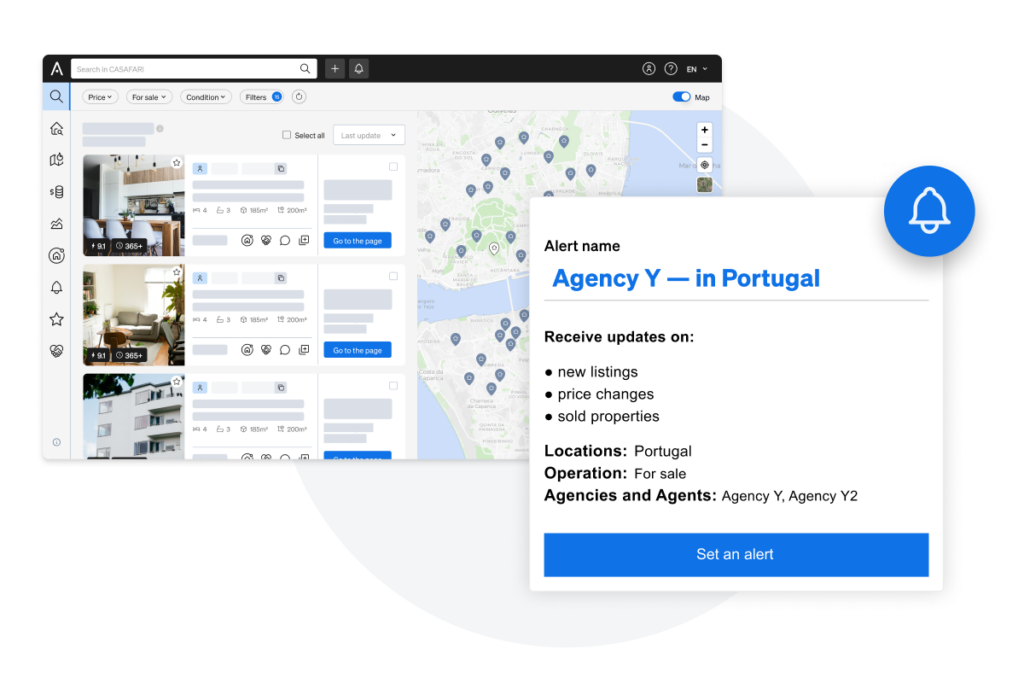 Track Your Portfolio and Your Competitors'
Save your properties or those you are interested in as favourites, and keep track of your own portfolio and your competitors'.
Be notified of any changes or updates, and keep an eye on exclusivity breaches. Create an alert about your competition and keep track of all their moves so you don't miss a beat and are always one step ahead.
It's safe to say that there was an increase in the number of properties found and worked with because of the possibility of searching solely for private sellers, without losing time in each real estate portal individually.
With a nationwide search on a single platform, I solved my biggest problem: time. CASAFARI allows me to handle more customers at the same time and increase my business.
Everything you need to take your real estate business to the next level. Experience the power of the best property search, all-in-one.