Improved Real Estate
Commission Sharing

for Increased Property Transactions
If you're looking for a better MLS alternative, look no further: CASAFARI Connect is the ultimate solution for real estate professionals looking to streamline their commission sharing process and close more deals. Finding potential partners and ensuring fair real estate commission splitting has never been easier.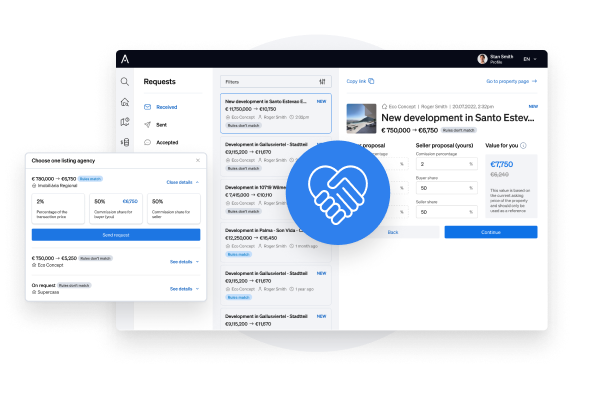 Join thousands of real estate agents who use CASAFARI Connect every day to find potential partners and seal more deals.
A Smarter Approach to Real Estate Collaboration
Traditional MLS systems have long been the standard for real estate collaboration, but they can be slow, inefficient, and opaque.
With CASAFARI Connect, you can take your collaboration efforts to the next level, thanks to a range of innovative features and benefits.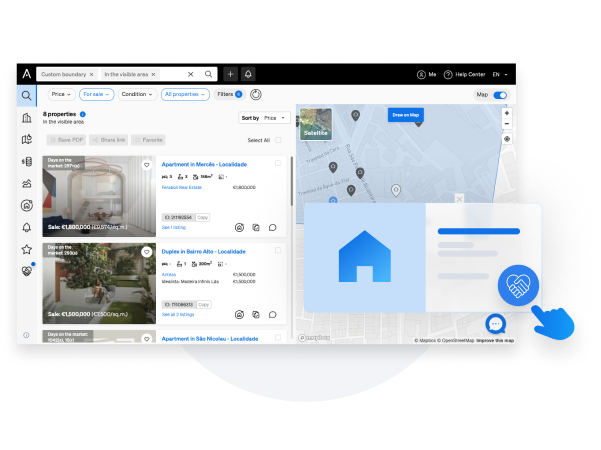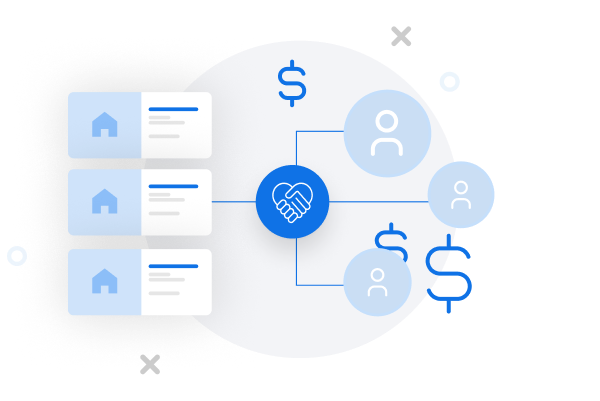 With our alternative MLS in Europe – CASAFARI Connect – you'll access thousands of property opportunities. Submit sharing requests to other professionals + Receive sharing requests for your portfolio + Negotiate commission splits through a dedicated dashboard.
Spend more time on closing deals.

Transparent Commission Splitting
Specify real estate commission rules and negotiation splits for different types of deals, making the process more transparent and streamlined. 
Set your rules for property deals shared with your team/franchise, with other agencies, and per property price rules. Focus on closing deals and building your business, instead of haggling over commissions.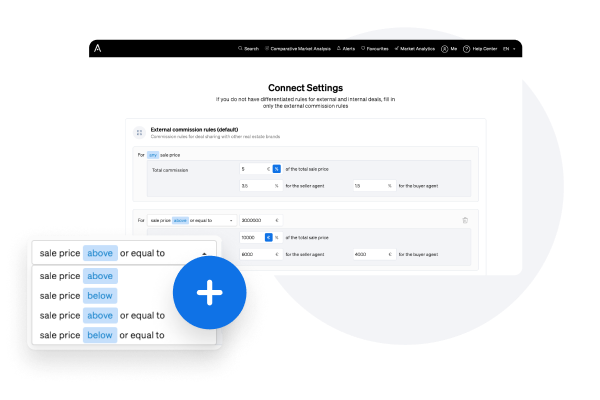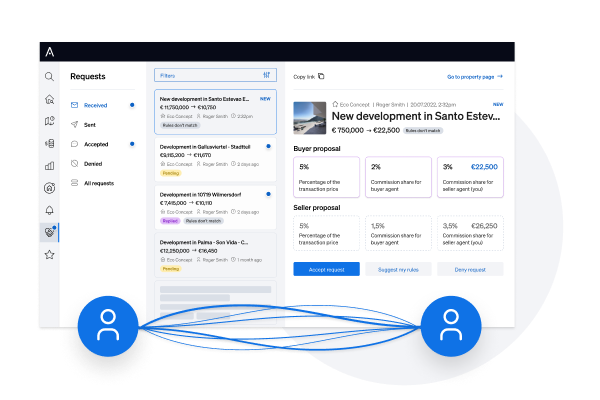 Over 60% of high-quality property transactions are never made due to poor broker-to-broker collaboration. Quickly submit sharing requests and negotiate commission splits through a centralised platform, for faster and more efficient collaboration, with fewer miscommunications and errors.

Dedicated section not only to track all sharing requests sent and received, but also to check a detailed history of each deal's timeline. Know when a request has been sent, received, accepted, or rejected. Follow all pending requests, and the real estate commission rules tied to each deal. All your deal's status, details, and updates consolidated in one place.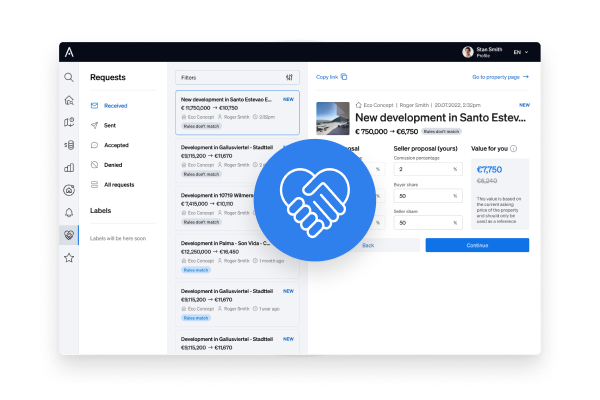 The decision to join CASAFARI Connect was a logical step for us. The platform offers the opportunity to bring potential buyers and sellers together more quickly. The expanded contacts and resources allow us to close even more joint deals and further establish ourselves in the industry.
Faster lead generation and more deals closed!
Unlock the full potential of your transactions and start closing more property deals with CASAFARI Connect.