Follow the property market trends
CASAFARI's real estate software allows you to follow the property market trends such as property prices and market stock through time, empowering your business with updated real estate data.
Enhanced credibility with CASAFARI Market Analytics
CASAFARI Market Analytics focus on showing the property market trends in Europe. This tool identifies strategic market indicators, such as average price per square metre, average selling price, average time spent on the market for each asset class and how big is the market stock.
With this information, the estate agent has all the arguments needed to persuade a client about the price suggested on a property valuation. You will also be able to understand the behaviour of the housing market in the area of your client's property, to understand which sale strategy to adopt or what would be a good deal when it comes to buying.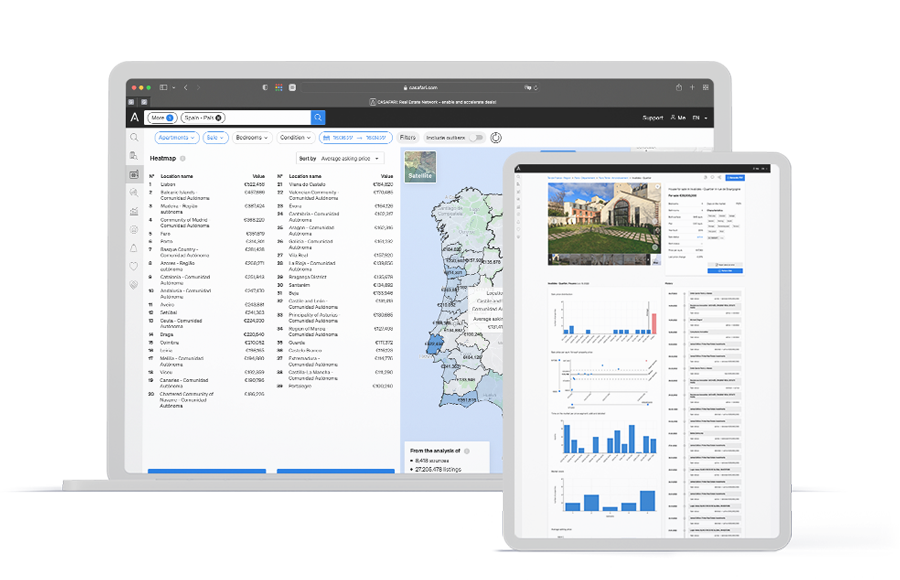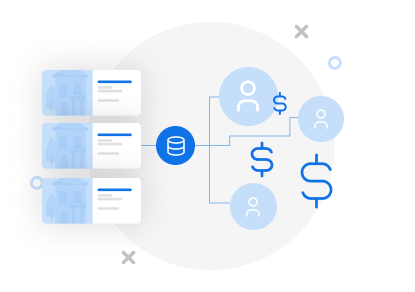 How can the data from CASAFARI Market Analytics be used to work in real estate?
Brokers, real estate investors and estate agents can benefit in various ways from doing CASAFARI Market Analytics. Check out how you can use it to take over the housing market.
With CASAFARI I get to have that indispensable 'geographic intelligence' of the local market in just a few clicks.