Integrate Real Estate Insights into Your System through a Property Data API
Easy access to property data, with fully automated, customisable and up-to-date data. These API connectors provide you access to a wealth of valuable information that can help you make informed decisions about buying, selling, or investing in real estate.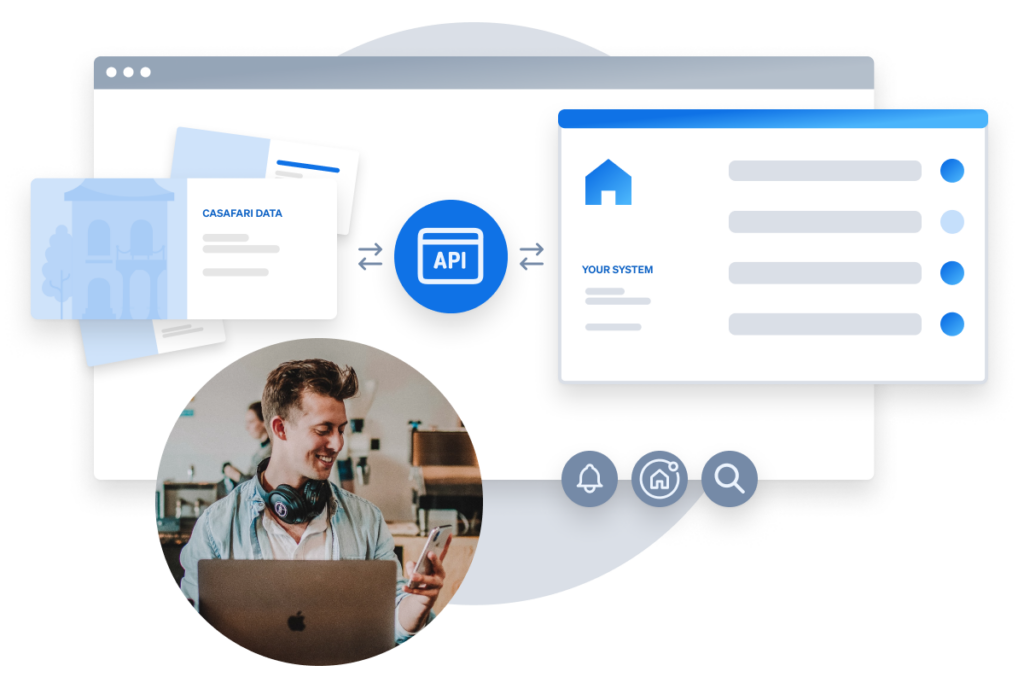 Receive alerts about new listings directly into your system, ensuring you never miss out on a potential opportunity.
Stay on top of the latest developments in the market and act quickly to secure a listing with our alerts property data API.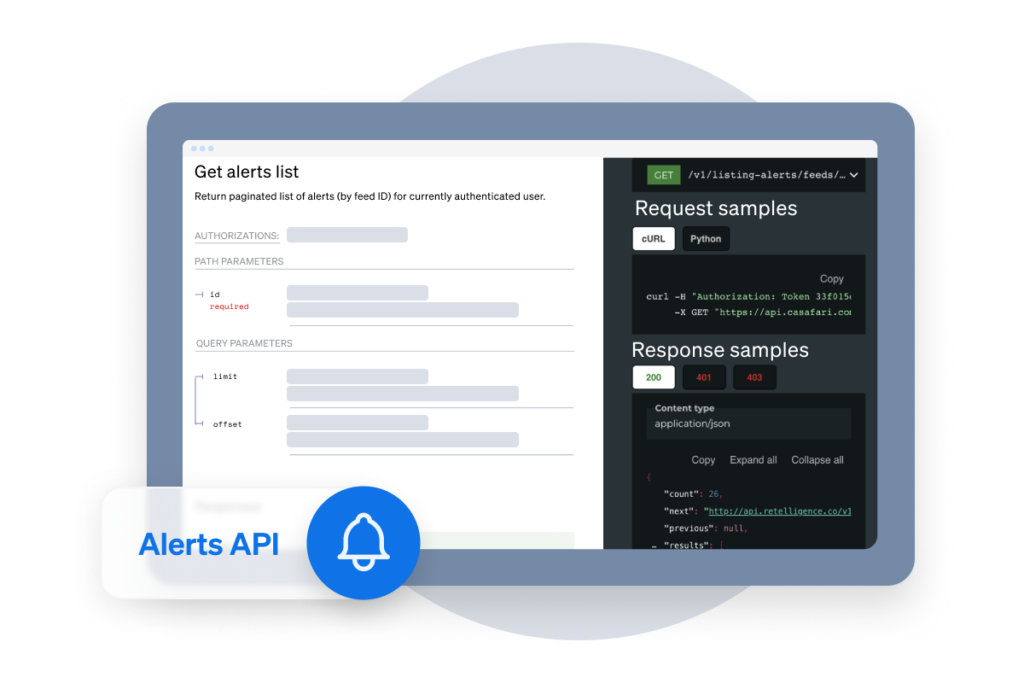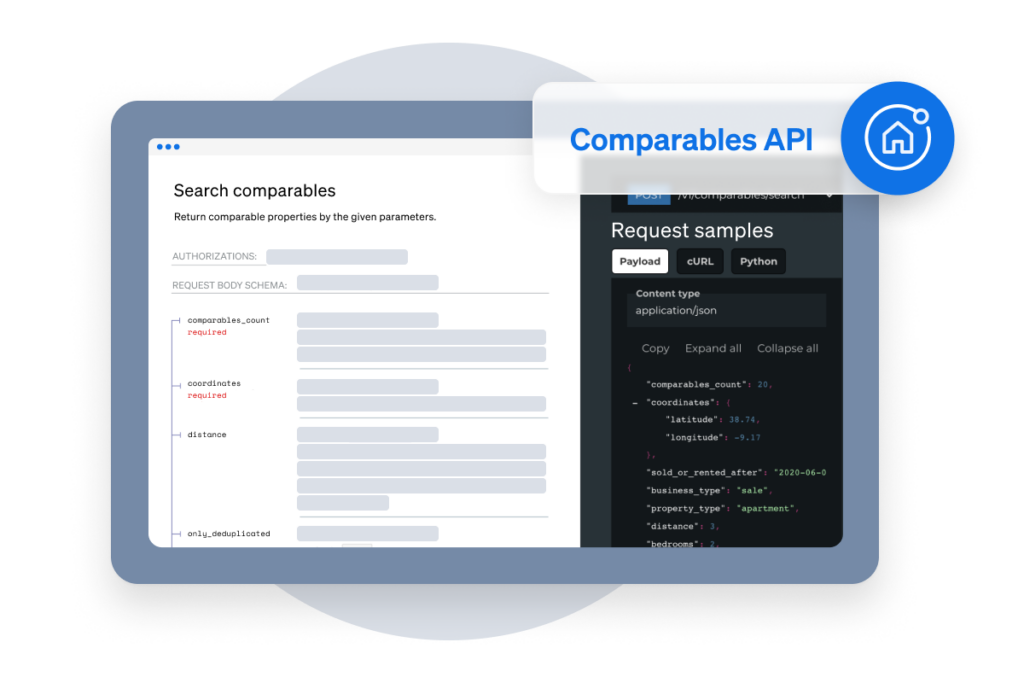 Access clean and deduplicated property data that allows you to easily compare properties and make informed decisions about pricing and investments.
Accurately assess the value of a property and make data-driven decisions.
Find unique properties based on clean data from classified portals or agencies, making it easy to find the perfect listing for your needs.
Stay ahead of the competition by accessing the latest properties and trends in the market.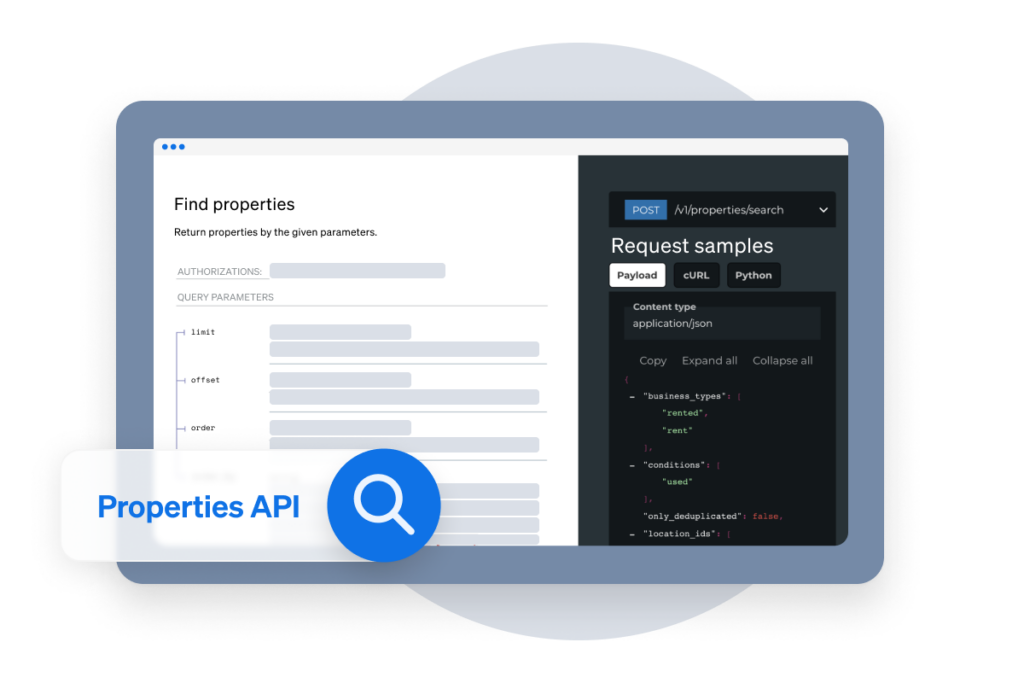 Documentation
Visit our documentation page to learn more about our property data APIs, including code samples, tutorials, and guides.
Try CASAFARI's APIs connectors today and start making informed decisions about your real estate moves.
Request a demo to learn more about how you to feed real estate data directly into your system.