Improve your property sourcing and find the perfect place for your clients
Finding the right property for your client is much easier with CASAFARI. Besides having the most exhaustive Property Sourcing in Europe, we also provide the right features for you to partner in business deals in a safe and fast way, increasing your revenue.
Partner in business deals with CASAFARI Connect
Do you have a client, but don't have the right property for them in your portfolio? Or the other way around? With CASAFARI Connect, this is no longer a problem. With our real estate software, you can share commissions with a single click.
Check on our Property Sourcing for all real estate agencies with properties willing to share commissions, you simply have to find the icon. Connect with them through our platform and boost your deals in a fair and safe way.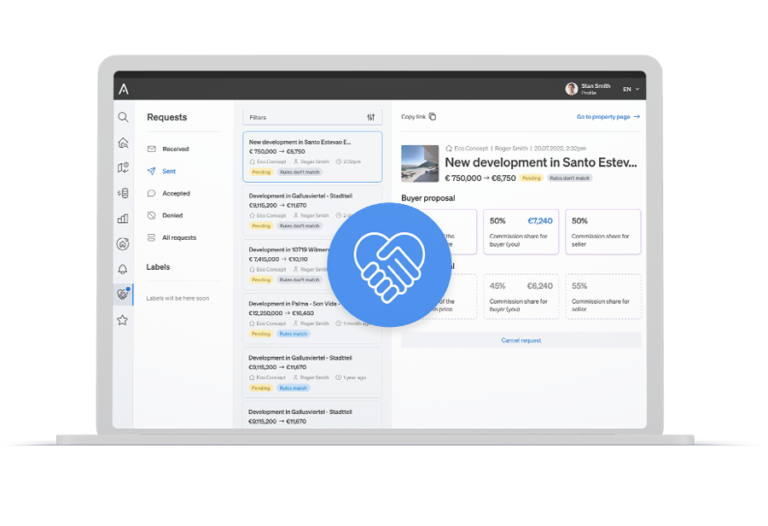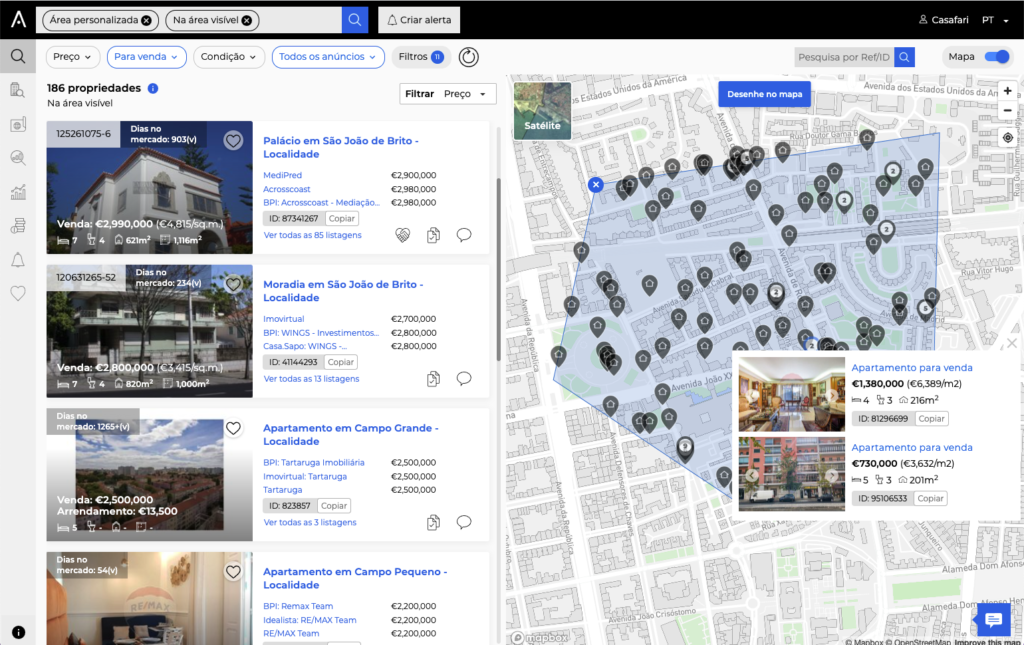 Property sourcing made easy and agile
Find more and better investment opportunities for your clients, the most complete and transparent Property Sourcing of Europe is in your hands.
Have a transparent view of the market, including properties for sale by the owner, with CASAFARI's Property Sourcing. Here, every property is listed only once with all the historical information, since it was put online for the first time.
Filter for more than 30 different characteristics to find the ideal property for your client in minutes.
Set daily Alerts to find buy box properties
Set your criteria to receive daily alerts on your email, speeding up the process. You will need only to check the property's details inside CASAFARI, increasing the chances of partnering in deals with other professionals.
Discover properties available for commission sharing through CASAFARI Connect and seal deals faster.
CASAFARI enables a fast, safe and simplified commission sharing process. Take maximum advantage of this feature and make it work for you.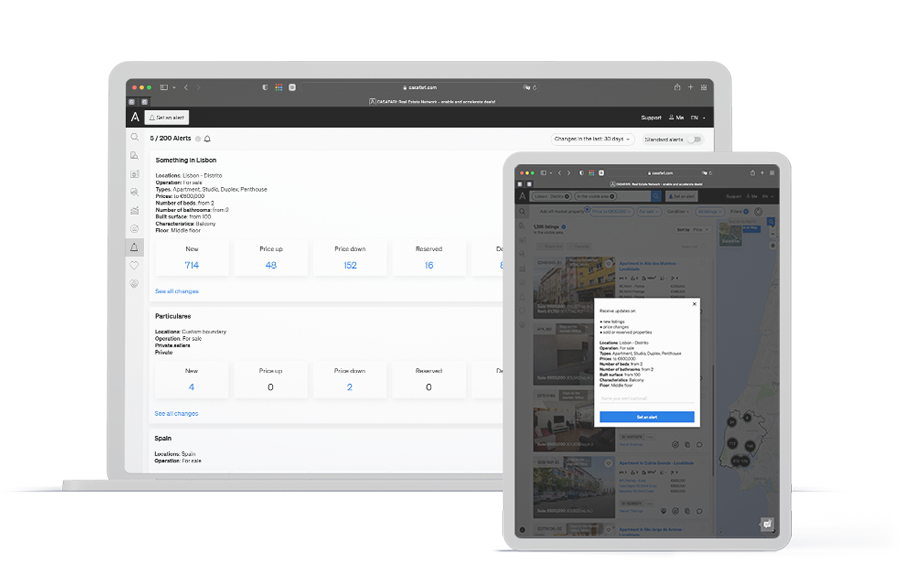 CASAFARI aggregates the listings of all the main real estate portals, saving a considerable amount of time.
CASAFARI makes our real estate management easier, providing the most precise and updated information about the property with the highest efficiency. We gained agility because we can access all the history of each property and, therefore, generate better quality reports and market analyses.