Sell Properties Faster with an Accurate Property Valuation Calculator
Stop guessing and start impressing – with CASAFARI's Comparative Market Analysis tool, you'll get accurate property valuations and expert insights that help you sell faster, win more clients, and make better investment decisions.
With tailor-made valuation reports, you can impress your clients while showcasing your expertise and enhancing your brand identity.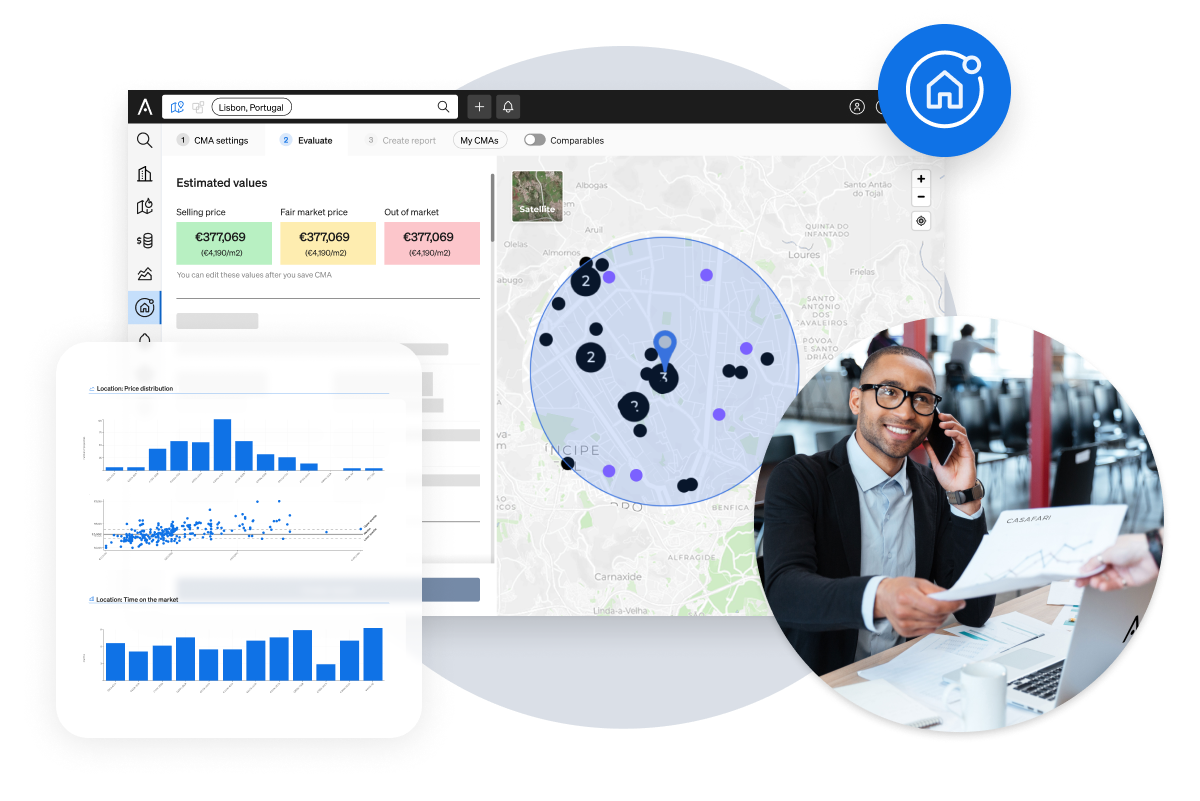 Get Accurate Property Valuations
Impress your clients with our accurate and fast property valuations for sale or rent. Our prices are based on up-to-date market information and carefully selected comparables that match your property's location and unique characteristics.
By considering current market trends and conditions, we ensure that your asking price is not only competitive but also highly accurate, giving you the edge you need to sell properties faster and win more clients.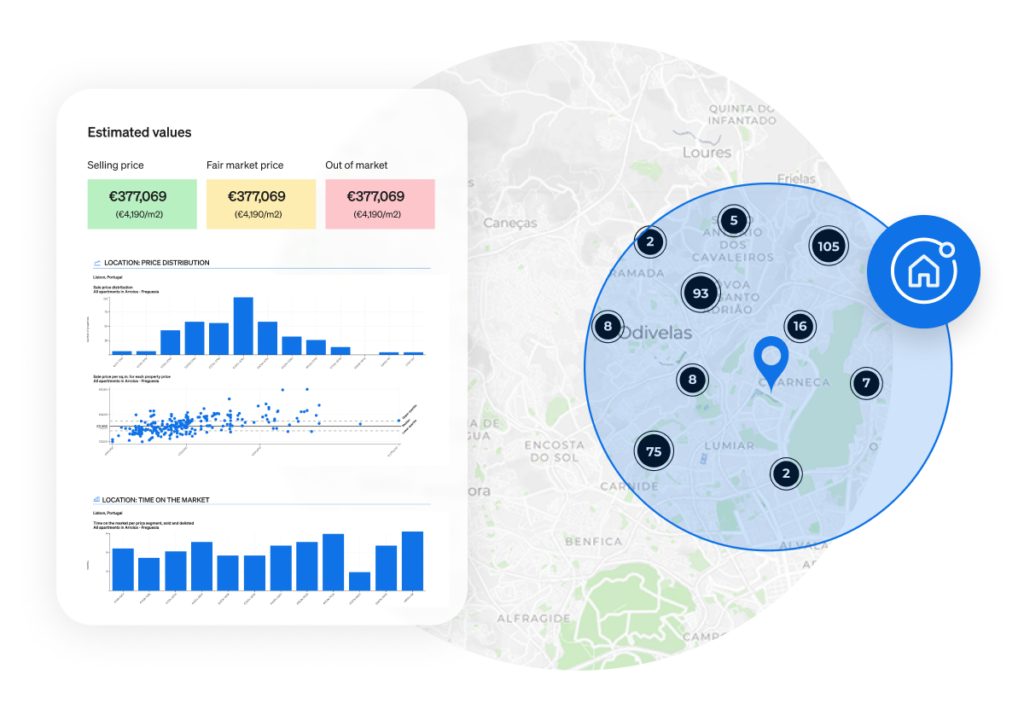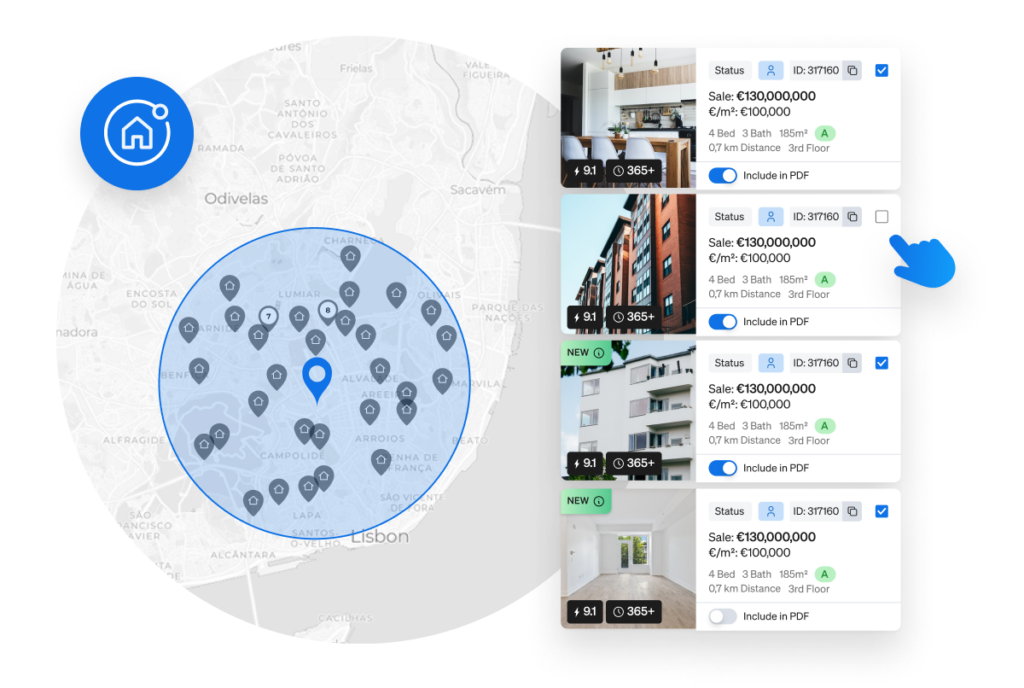 Find the Best Curated List of Comparable Properties
Say goodbye to searching through data for hours and guessing property values. This property valuation calculator automates the process of finding comparable properties, saving you time and effort, and allowing you to focus on closing deals.
Adjust the comparables – you can remove or add the properties you want to make your results unique and even more tailored to you and your client.
Create and Share a
Top-notch Personalised Valuation Report
Establish yourself as the go-to real estate expert and stand out from the competition with our tailor-made reports – easily shared as a Smartlink or PDF.
Our reports include detailed information about the evaluated property, points of interest, amenities, and comparables analysis, empowering you to impress your clients and help them make informed pricing decisions.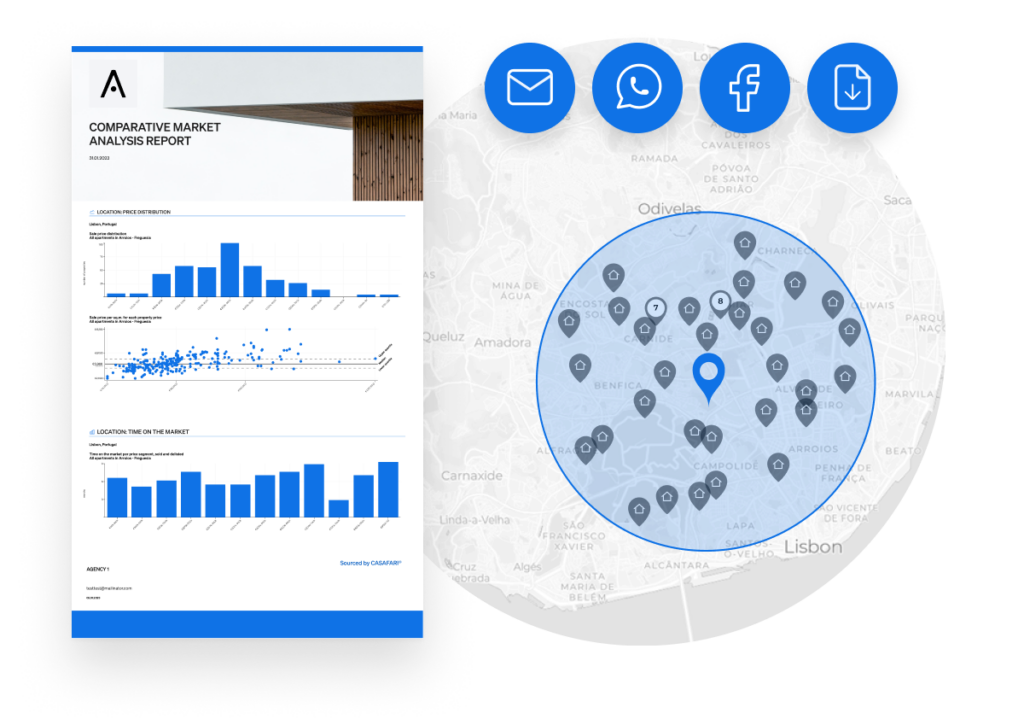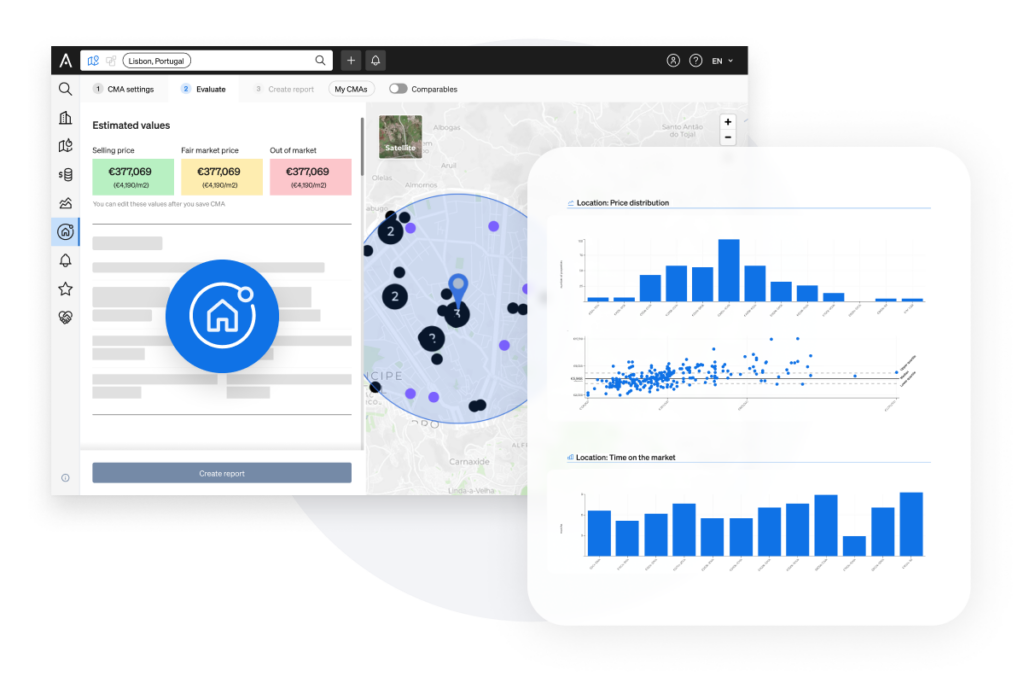 Make Better Investment Decisions
With access to a comprehensive analysis of the real estate market, you can make better and more informed investment decisions and maximize your returns. Analyse predicted rental yields and market trends insights.
Make data-driven decisions that lead to increased profitability and success in the real estate property market.
The presentation of the Comparative Market Analysis is fantastic and is received very well and professionally by the clients. For us users, it is also easy and quick to use.
When in meetings, I always use a Comparative Market Analysis run by CASAFARI and I must say that I always get compliments for the profusion of statistical data.
When we take on a mandate, the studies presented to clients have a real impact on their decision.
The speed and ease of creating a report is very useful in all stages of mediation.
Don't waste any more time guessing property values or spending hours searching through data.
Start closing more deals and impressing your clients with your expertise and customised reports by using CASAFARI's online property valuation calculator.