Property Market Analysis, Simplified
Don't let the real estate market catch you off guard. Make informed real estate decisions and get valuable insights into property prices, trends, and locations.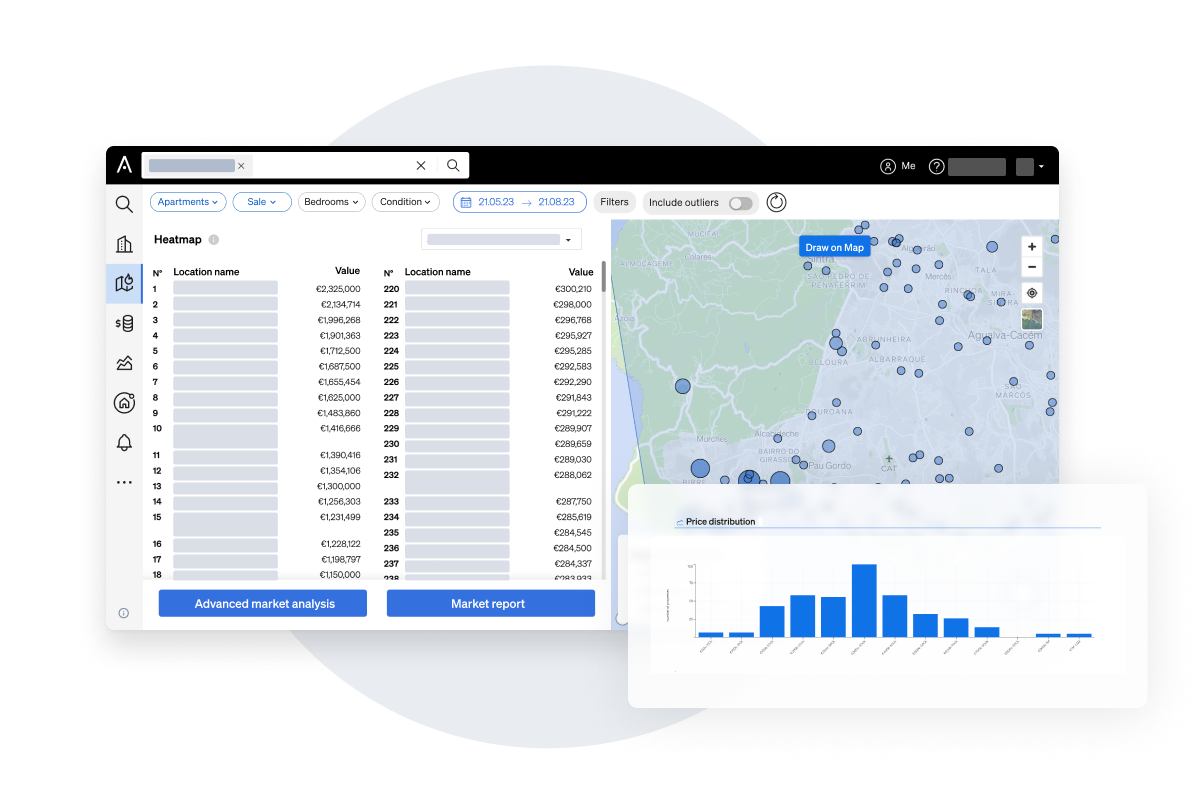 Easily compare locations with color-coded maps. Identify up-and-coming neighbourhoods, high-value areas, and potential investment opportunities.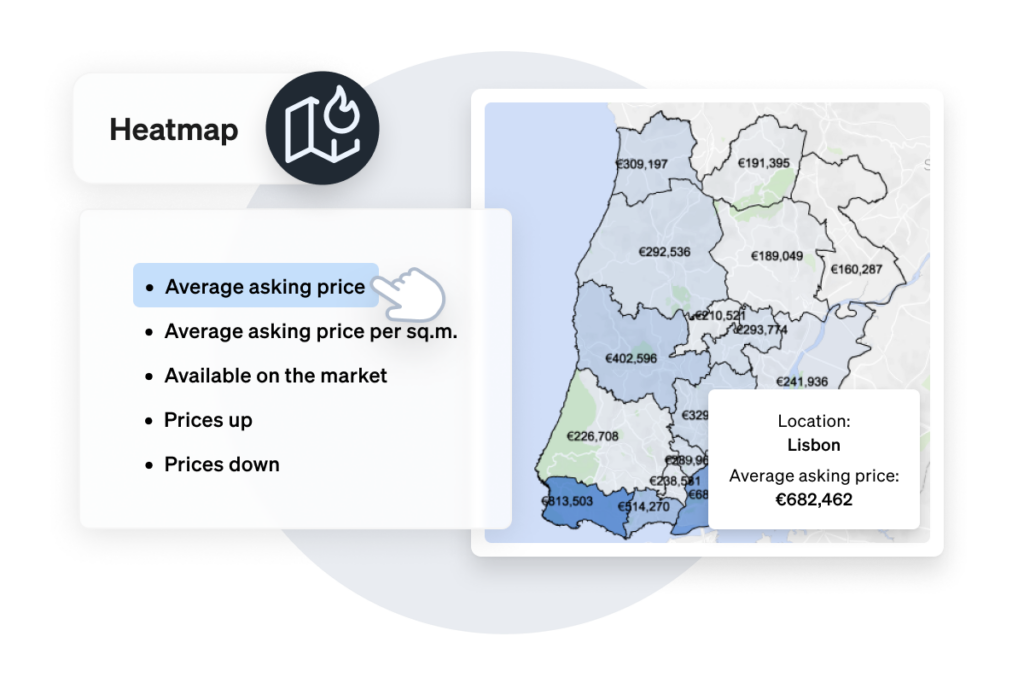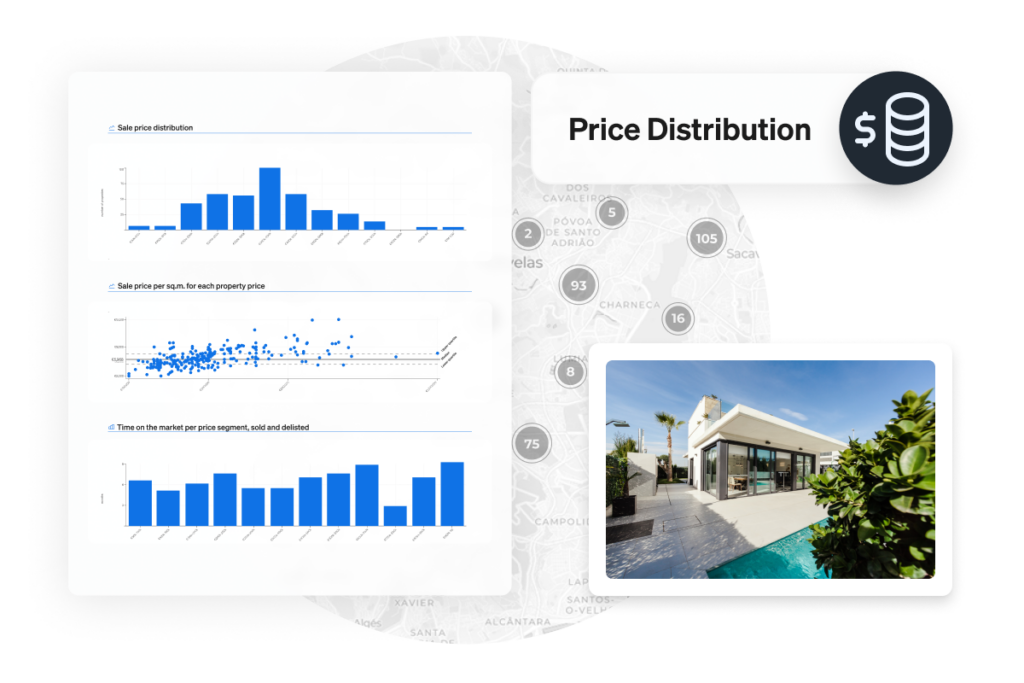 Visualise property price distributions by type (apartments, houses, etc.) to optimise pricing and stay competitive.
Track property trends over time, predict market conditions and make smart investments with historical data.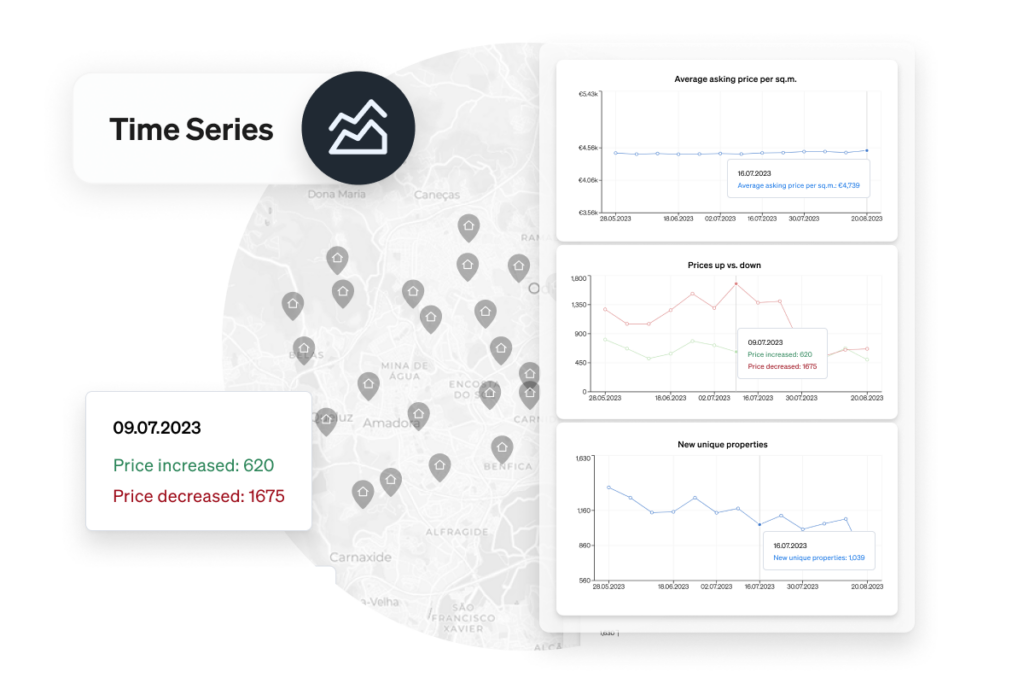 The tool is easy to use and gives you the possibility to analyse all the information about the market, from the changes in the selling price, to the state of the property or the distribution of pricing across neighbourhoods.
CASAFARI allows me to monitor the changes in the local market because I can see in real-time the exact number of properties for sale and their details.
The insights you need to succeed in the real estate market. Request a Market Analytics demo today.