Looking for an online property valuation that's trustworthy and done in seconds?
Pricing houses correctly makes them sell faster. Grant an online property valuation based on accurate housing market information with CASAFARI.
Start with an online property valuation
The most complete and trustworthy real estate software in Europe, CASAFARI searches through 1000x more data sources than the closest competitor.
Find out the house prices in seconds with CASAFARI's Comparative Market Analysis and captivate the client with a curated selection of comparable properties, automatized and true to the housing market like no other.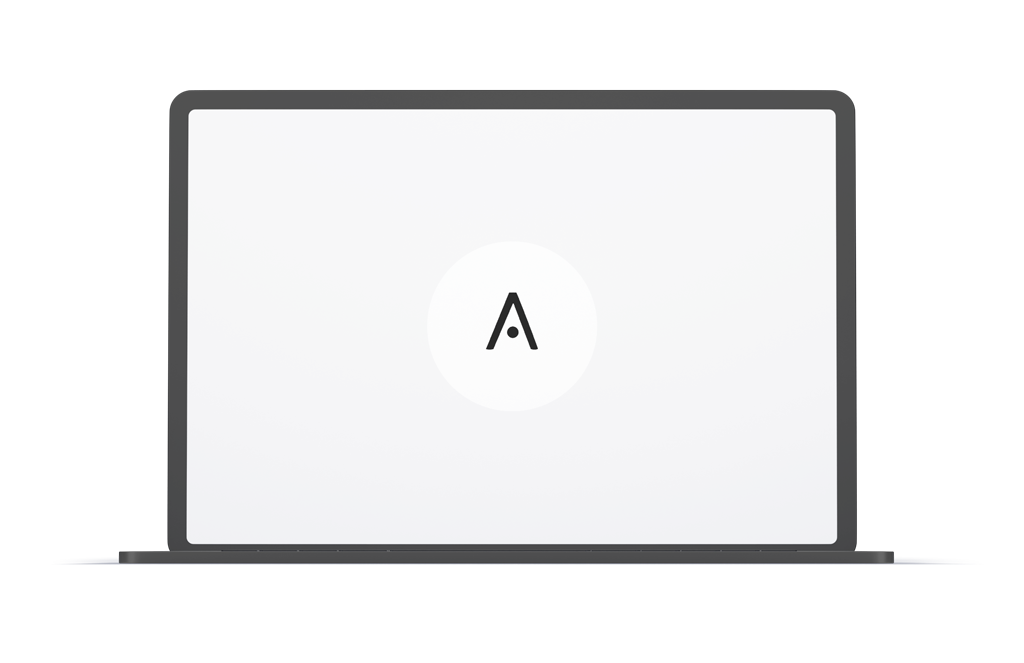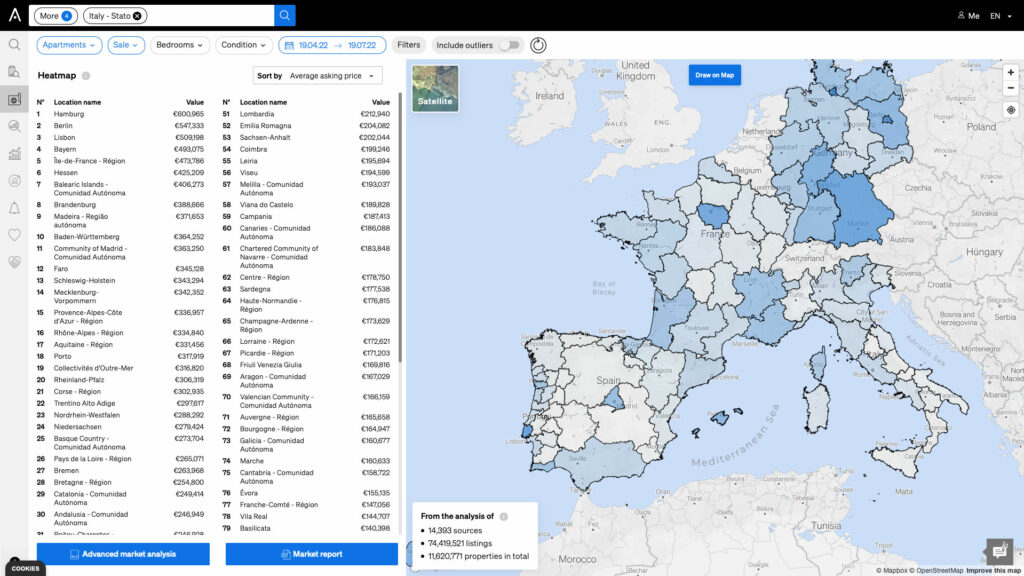 Understand the market trends
Have a 360º view of the property market by accessing the largest database in Europe: CASAFARI (+200 million listings).
Understand the increasing and decreasing trends, and the available housing market stock for sellers and homebuyers in specific areas. Explain every detail to your client.
Check the property's history on our Property Sourcing
Use data to support your selling strategy and gain agility in the housing market by accessing all the historical information about each property, with data powered by CASAFARI.
Attract potential clients with information that goes from changes in the asking price and condition to the list of all real estate agencies listing the property and price distribution.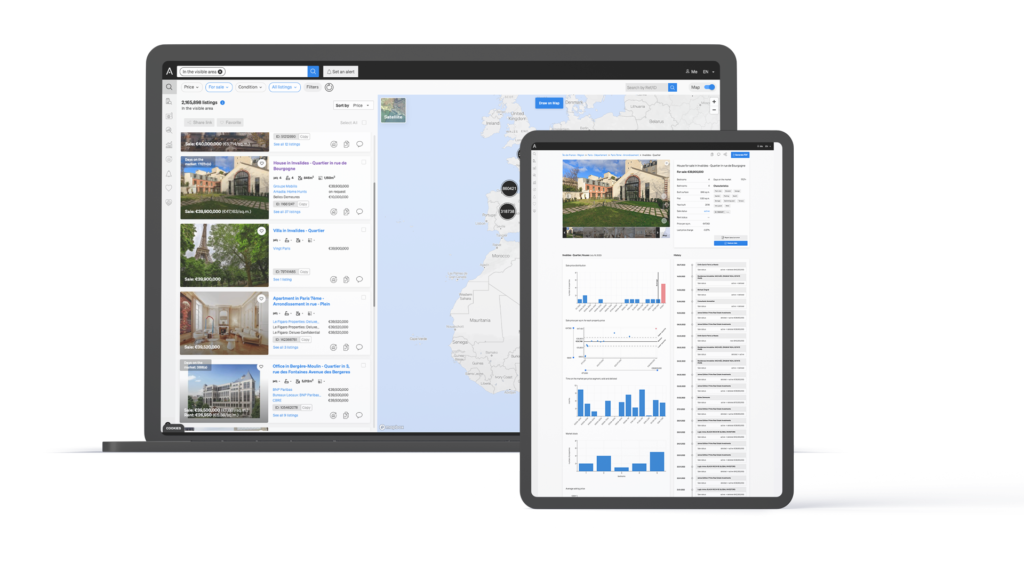 CASAFARI's valuation function helps us to objectively value properties and set realistic market prices. CASAFARI's valuations and detailed market analyses open up additional opportunities for our company to increase sales.
CASAFARI helps us a lot when it comes to making property valuations and, therefore, in selling properties faster. It is a powerful tool to propose an asking price to the client, since it's based on actual real estate data.
CASAFARI gives me confidence in my pricing. Thanks to a high density of comparative data and also the possibility to make property-related adjustments, I have the well-founded arguments on my side when in front of owners and prospective buyers.
I get to define an asking price much more aligned with market conditions, avoiding overpricing the properties.
Certainly the conversion of our valuations went up by 25% compared to the way we did it previously.