Never Miss a Lead.
Be The First to Know.
Tired of missing out on hot property deals and market changes? Our Alerts provide tailored email updates and a news feed to keep you in the know.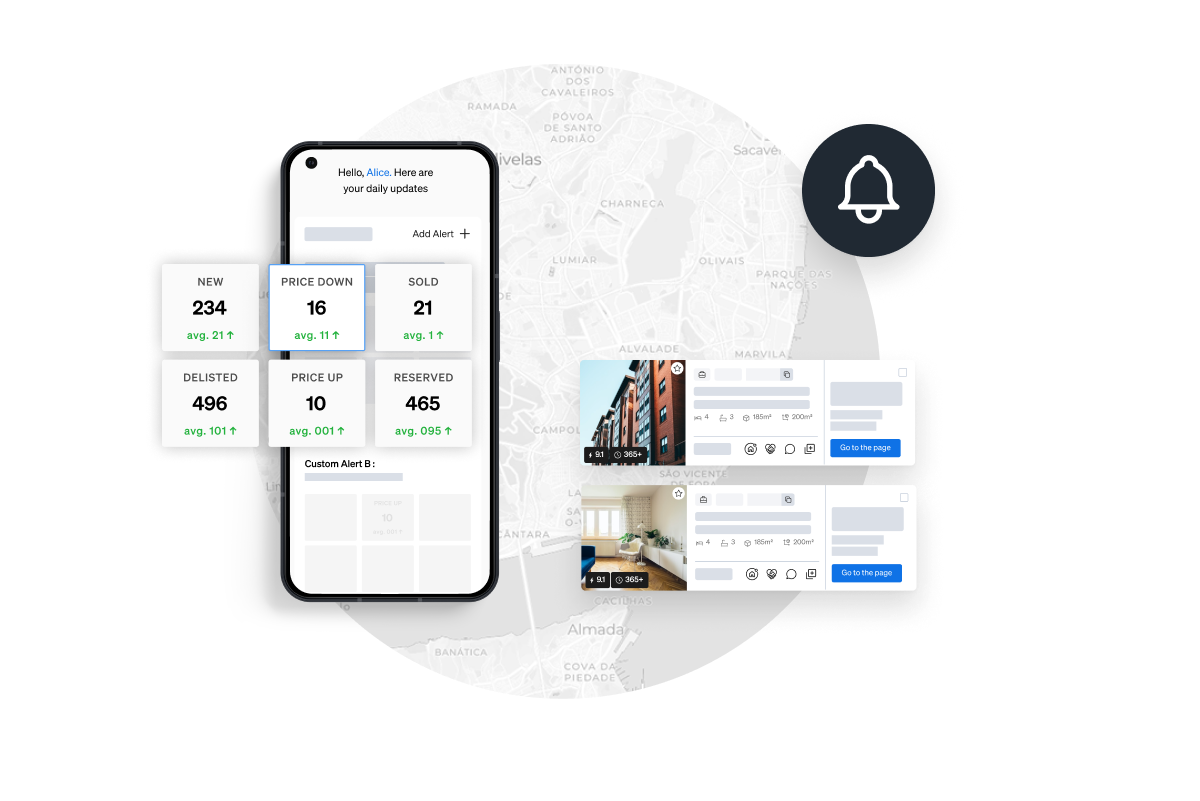 Find owner-listed properties before anyone else
Monitor FSBO properties from multiple sources in one place.
 Identify potential clients who need your expertise.
Offer personalised services based on client preferences.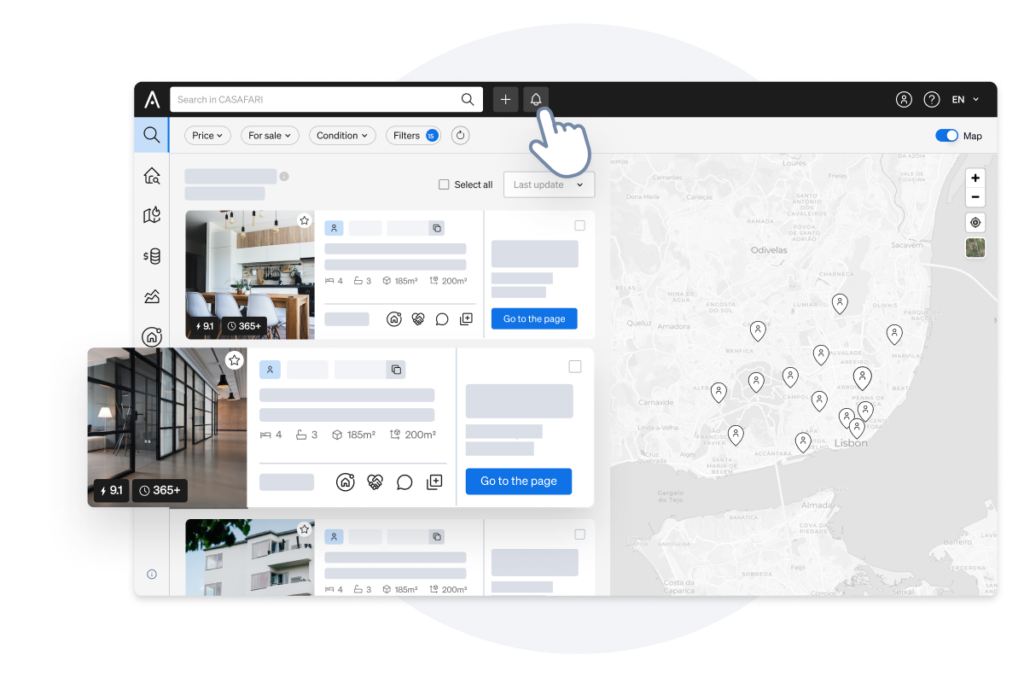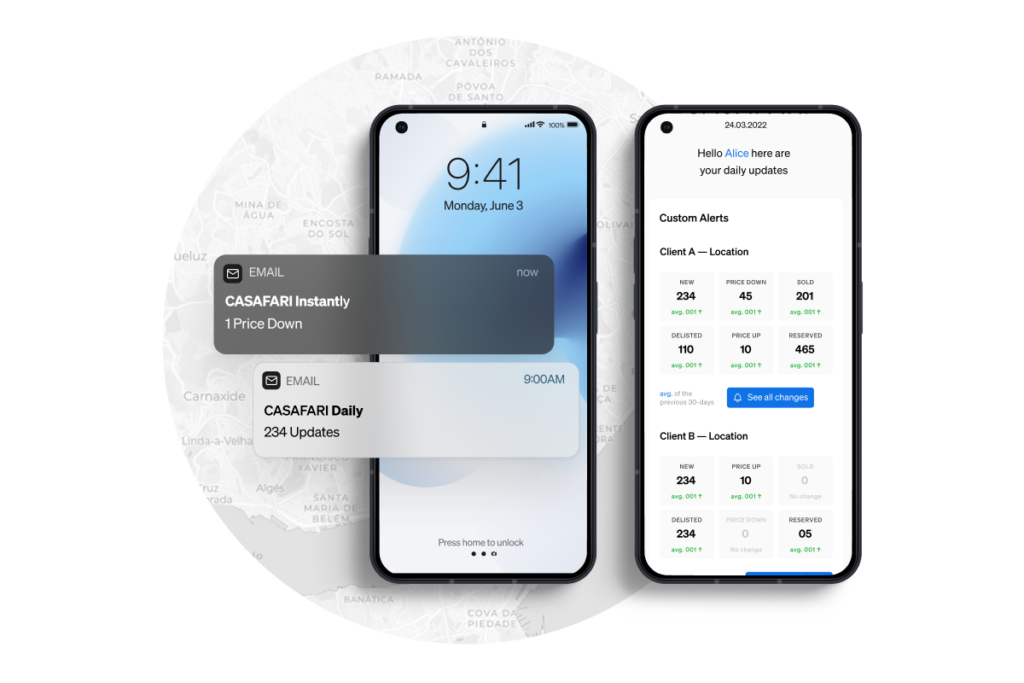 Effortless property search
Get daily updates on new listings matching your criteria.
Never miss a property that meets your client's needs.
Simplify your property search and focus on growing your business.
Outsmart your competition
Stay informed on competitors' market activity.
Identify non-exclusive properties and secure new mandates.
Expand your portfolio into untapped territories.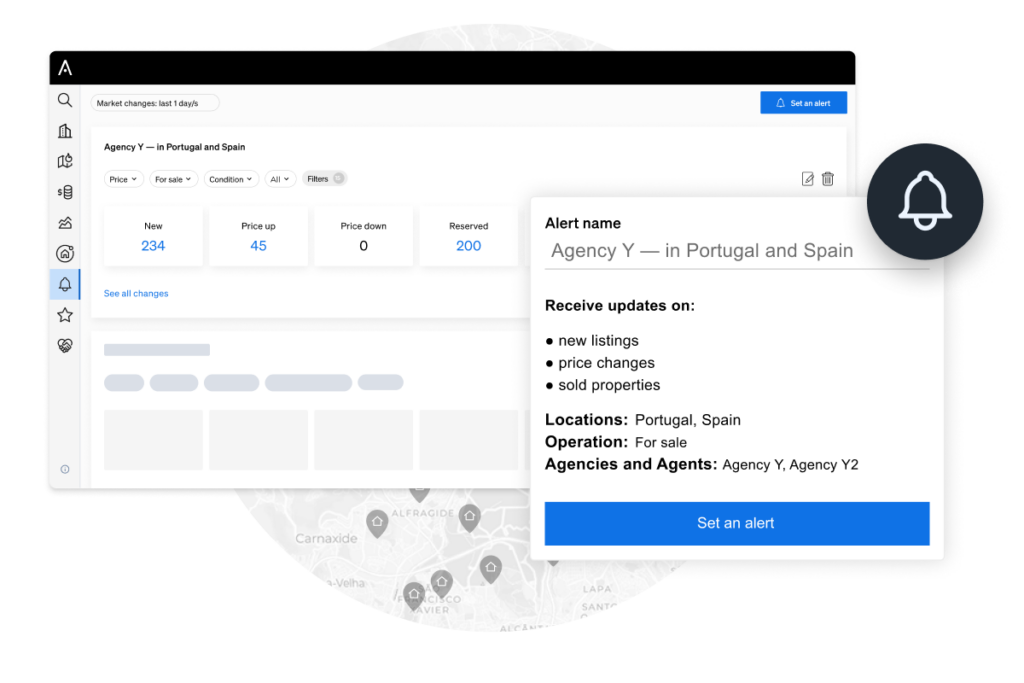 CASAFARI simplifies a lot the online monitoring of properties, focusing in a single tool all the information that one usually needs to manage through various Excel sheets and notes manually.
I'm always connected to CASAFARI because the platform reports every day the changes in the real estate market.
The search for a specific property is often interrupted by many daily activities. Alerts help me to keep the focus on the search and to show the client that I am thinking about them, that I have found a new solution to offer them.
Don't wait for opportunities to come to you
Gain a competitive edge in real estate with CASAFARI Alerts. Get personalised property updates matching your criteria