Be The First to Act.
Stay Ahead of the Competition.
Struggling to keep up with new listings, price differences, and market changes? 
CASAFARI Alerts offer an email alert coupled with a news feed that provides daily updates on the most important property listings based on your specific search criteria, ensuring you never miss a potential opportunity.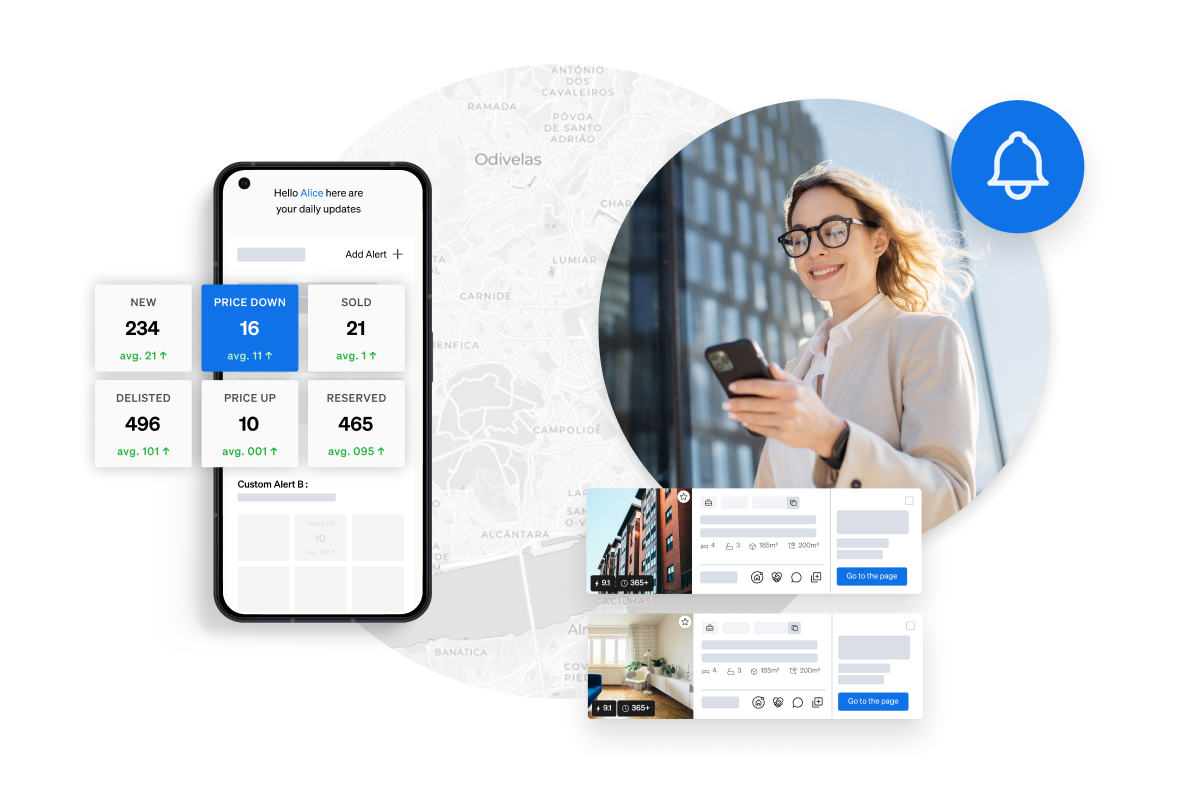 Be the First to Find For Sale by Owner (FSBO) Properties
Monitor FSBO properties in your area from multiple portals in one place.
Identify potential clients who may need assistance with the sales process.
Offer personalised services to clients based on their needs and preferences.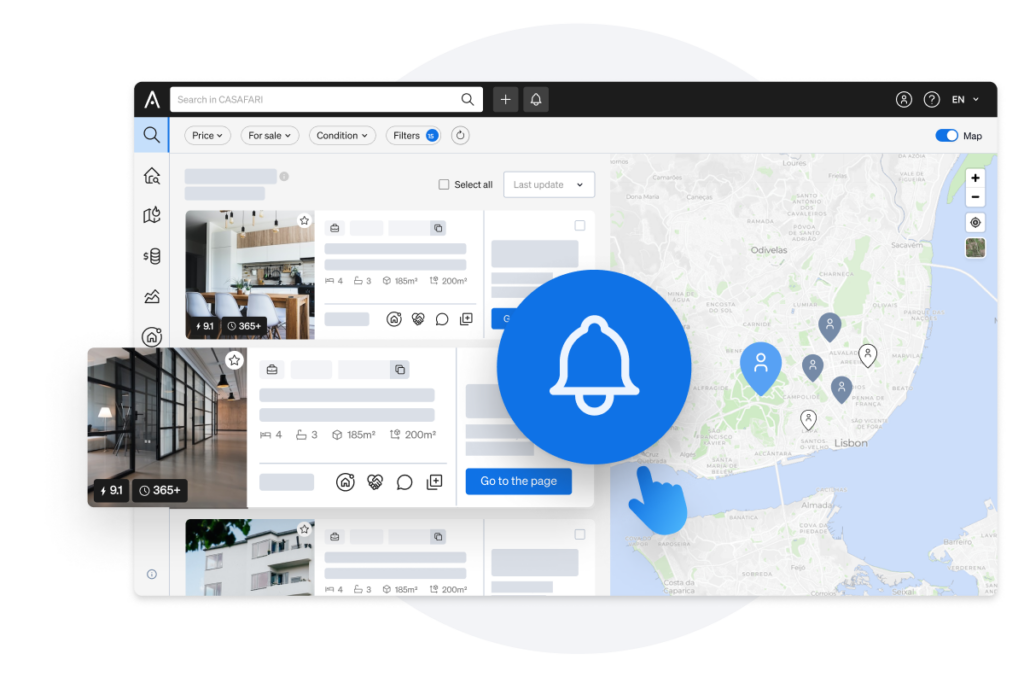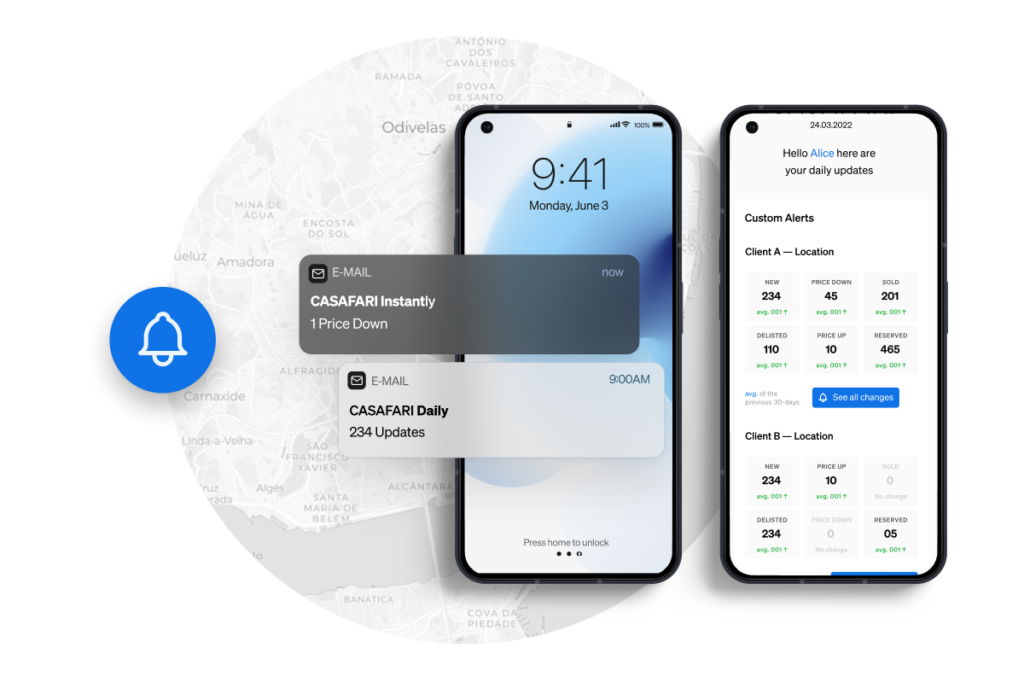 Save Time and Effort Searching for Properties
Get daily updates on new properties that match your clients' specific search criteria.
Ensure that no new listings that meet clients' needs are missed.
Streamline your property search process and spend more time growing your business.
Stay Ahead of the Competition with Competitive Analysis
Stay informed on competitors' activity in the property market.
Identify properties that are not in exclusive and win a new mandate.
Find out where your competition hasn't reached yet and secure exclusives for your portfolio.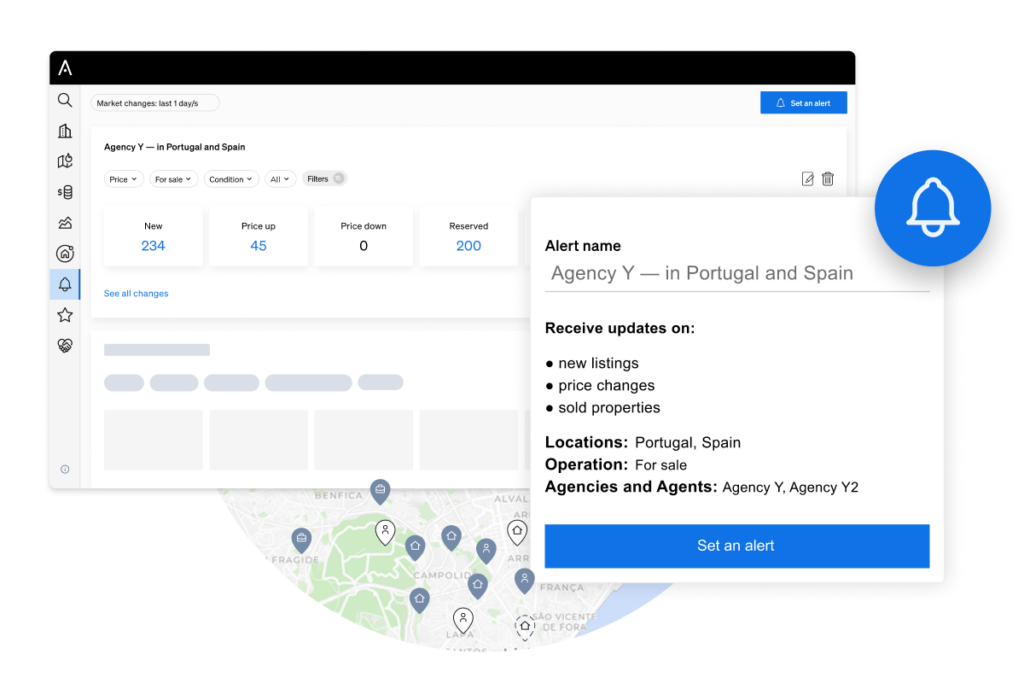 CASAFARI simplifies a lot the online monitoring of properties, focusing in a single tool all the information that one usually needs to manage through various Excel sheets and notes manually.
I'm always connected to CASAFARI because the platform reports every day the changes in the real estate market.
The search for a specific property is often interrupted by many daily activities. Alerts help me to keep the focus on the search and to show the client that I am thinking about them, that I have found a new solution to offer them.
Don't wait for opportunities to come to you.
Get the competitive edge you need to succeed in real estate with CASAFARI Alerts and receive personalized updates on the properties that match your specific criteria.