Real estate asset management for property investors
CASAFARI makes the decision-making of investing in real estate easier and faster, increasing the ROI of property investments at scale. Find out how CASAFARI's Portfolio Solutions and CASAFARI's API can help with real estate asset management for property investors.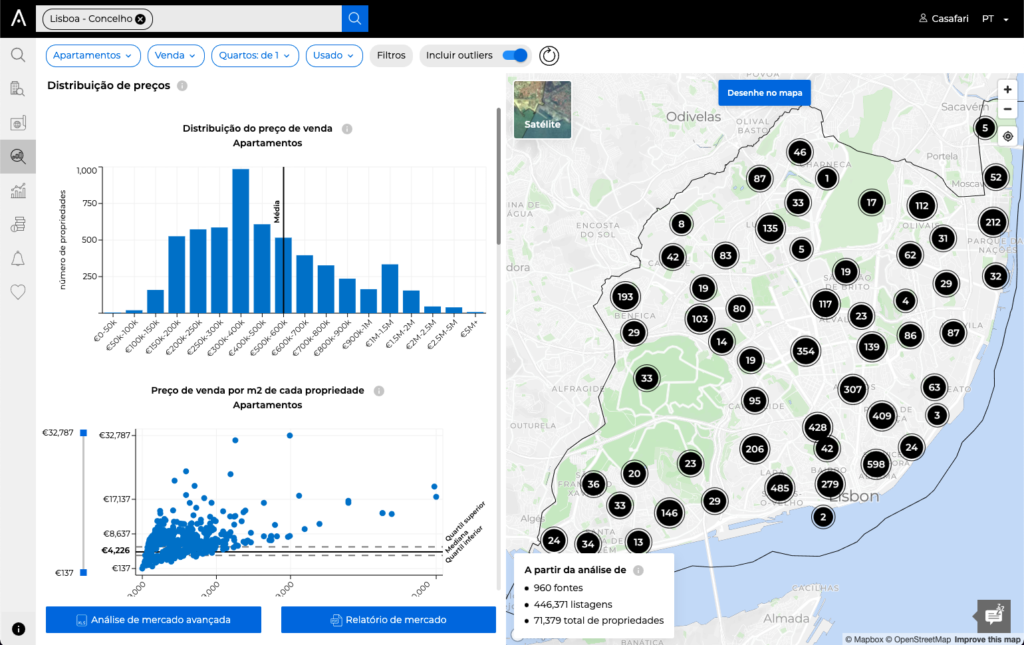 Better investments with Market Analytics
Find the best investment properties of the market through CASAFARI's Market Analytics. This tool provides refined and complete analysis of the market with interactive charts and maps updated in real-time, in every neighbourhood.
Reach the best deals on the market with the most reliable real estate data from the single source of truth for the European market and be one step ahead of your competition by having full dominance of this tool.
CASAFARI's API: choose between Alerts, Comparables and Properties
With CASAFARI's API, real estate asset management for property investors is made easy. Property investors get straight access to the most complete database in Europe to find the best opportunities, receiving raw and/or clean data through machine learning and artificial intelligence.
CASAFARI's integration allows you to connect to our database through the platform that you already use (such as a CRM), without the need of other real estate software. Since CASAFARI has the most updated real estate database of the European property market, the information received will allow you to act fast when it comes to your property investments.