Do you know exactly what to consider when selecting an investment property? Do you know which tools would help you find the best path for your investments? Have you chosen an investment model? In this article, you will learn all about these subjects and find the right strategy for your capital.
1. Location, location, location
Yes, you guessed it: the location is a big factor to consider before deciding to invest in a property. Usually, the most central places in town are sold for higher prices (which means you would have to spend more to buy. But also would be able to have a higher asking price when selling), as well as have higher rents. Absolute numbers aren't the only thing property investors should consider: you need to consider the profitability.
It's important to see that more core or safer investments, in central or sought-after areas, typically provide less profitability. This happens because due to the higher demand, rental, and sale prices in these areas are usually at their peak or very close to it, meaning that the margins to expand profitability are smaller.
On the bright side, when buying in these areas, the property investor can expect that the property will always be able to be rented or sold fairly quickly.
Meanwhile, more opportunistic locations, such as in underdeveloped areas, can bring higher profits in the long run, especially if the region takes off and becomes trendy in a few years. Buying in such locations demands being willing to take risks, in comparison to well established areas.
2. Staying updated with the news
But how do property investors know which areas are going to bring profit in the future? Well, this question brings us to the second point of the conversation about property investments. In order to know if there are going to happen major urban projects that will positively affect an area of the city in the next few years, you need to stay tuned in the news.
A new metro station, an airport nearby, easy access to highways, a new hospital, a shopping centre in the vicinity, there are endless examples of additions to an area that could push the value of an investment property upwards. In other words, in little time, you could profit from higher rental yields or from selling the same property for a much higher price.
Also, knowing about these changes in the neighbourhood is also valuable to work alongside an estate agent when it comes to publicising your property. For example: if you're aware that the real estate is situated in a residential area that's interesting for families,being aware of new hospitals or schools being built nearby, is definitely something that could help the estate agent's pitch to potential tenants or buyers.
Stay alert for news about which areas are becoming trendy in a city as well. If you invest in a property in an area that's increasingly sought-after by digital nomads, that's been rising due to tourism or that's becoming well known for its food scene, for example, it probably means your investment is going to be a profitable one.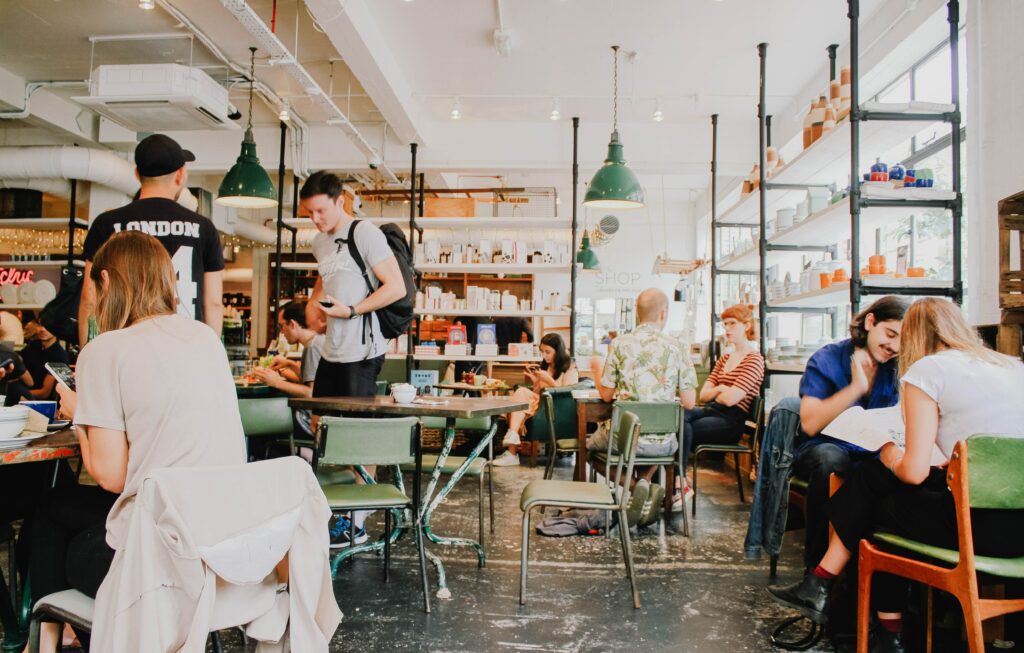 3. Studying the market environment before making a property investment
Still talking about understanding market trends as an investor, there are also other metrics that you should consider when looking for an investment property. Here are some examples:
The fluctuations of sales prices;
Price trends across time, for both sale and rent;
How long does a property is available on the market before selling;
How is the market stock for a certain typology;
The demand movements (increases or decreases) for a type of property.
All these can be found inside CASAFARI Market Analytics, a powerful tool for you to make your market analysis and support data-driven decisions. 
Understand property market trends with CASAFARI Market Analytics
In Market Analytics, you can apply various filters, such as the condition of the property (new, very good, to refurbish, used), the area of the city, asset class and typology, in order to provide a more multidimensional analysis. It will allow you to rigorously define which pieces of real estate would become desirable property investments and focus on maximum profitability.
4. Choosing an asset type of your investment property
Now that you know you can find information about how each asset class is being absorbed by the market within our tool, you also want to decide which one of them you wish to invest in.
In general, residential properties are less profitable than other asset types, since their profitability is related to the purchasing power of the families. On the other hand, they are a very stable property investment because, after all, people will always need a place to live.
As per other types of assets, such as retail, offices or logistic establishments, they tend to bring more profit, but are also riskier and it might be harder to find a good investment property, since they're part of a smaller market then the residential.
CASAFARI's solutions: the real estate asset management for property investors
5. Choosing an investment model
A relevant point for the property investor to think about is how they wish to work with their capital in the real estate market. There are two main models very different from each other, with different demands and payoffs as well.
Property investments for house-flipping
House-flipping means buying cheaper and run-down properties to refurbish and sell them quickly, an especially good way of making money in real estate in markets with prices going up.
The most important tasks here are 1) finding opportunities (older properties selling for a good price in places that the homebuyers' demand is high) fast and 2) having at your disposal a team that will help you modernise the property.
Have in mind that refurbishments will also consume a portion of your capital and take time, meaning that it might take a while before you're able to see a return over your investment. But, nowadays, house-flipping has become very popular due to ibuyers that help you sell a property in no time.
What is an iBuyer and how does it facilitate the sale of a property?
Buying a property to rent
The most traditional way of investing in real estate, in this model you have rental yields as a revenue of your property investment. The monthly rental payments become a source of passive income, while the property remains yours and can be sold in the future.
6. The conditions of the property
Speaking about the conditions of a property, this is also something to be considered before deploying your capital.
If property investors invest in properties that are newer, modernised and ready to live in, it means that they can rent the property right away and start profiting from it. But, investment properties that are older are usually cheaper to buy and allow them to add value to the property by modernising it. This means that there is a gap between the price you pay for the property and the value it can reach before being sold or rented again.
So, before you invest in a property that is not new, you should definitely find out when was the last time the property was refurbished.
Energy Performance Certificate: what is it and why is it important for selling and renting
Here's where CASAFARI Property Sourcing comes to your aid. Inside our real estate software you can search for real estate in an area, while still filtering for the desired conditions of the property so it matches your criteria. You can even set a maximum price to see what's available on the market within the price range you're willing to work with.
And, whether you wish to invest in a property to rent or sell it later, you can find on our platform, inside the property page, information about the expected yields for that piece of real estate.
Property sourcing with CASAFARI: work with a 360º view of property market
Now that you know everything you should consider, are you ready to start looking for an investment property? Waste no time and subscribe to CASAFARI to have access to the largest real estate database in Europe, with over 310 million listings from property portals, estate agency websites, ibuyers, banks and many other sources.