Have you ever heard of the term iBuyer and wondered what it means? Well, technology is changing the way every industry works, and real estate is no exception.
Buying and selling a property has always been one of the most stressful processes in life. That is why iBuyers were born with the aim of streamlining and facilitating this process, an alternative to sell houses that is gaining more and more popularity among sellers and real estate agents, by making the whole process easy, fast and comfortable.
With these innovative companies it is no longer necessary to list your house for sale through a real estate agency and wait for a buyer to appear.
If you want to sell your home quickly and hassle-free, selling to an iBuyer is definitely an option worth considering.
What is an iBuyer?
An iBuyer is a Proptech company, i.e. a company that uses technology to improve a service within the real estate sector, in this case, the sale of properties.
How does it work? Well, an iBuyer, or instant buyer, buys homes directly, it is not an intermediary. For these companies, speed is the key: the client receives a first offer for their home within 24 hours and, if accepted, the transaction can be formalized in just 7 days, almost instantaneously.
The idea of selling a property and being able to get the cash in a few days is, undoubtedly, very attractive to many sellers, compared to the time it takes to sell a house in the traditional way.
The iBuyers are here to stay and revolutionize the real estate market.
How does an iBuyer work?
Have you ever heard of the term "Automated Valuation Model"? This is the engine that makes iBuyers work. It is a software capable of processing thousands of data about properties in a very short time to calculate their value.
In the case of Tiko, one of the leading iBuyers in Spain, its AVM, which uses big data and artificial intelligence, allows it to make a competitive offer within 24 hours, without the need to visit the property. Its business model is based on obtaining a small margin on a large volume of transactions, which is why it can guarantee objective and market-adjusted offers. This Proptech has established itself as a digital alternative for homeowners looking to sell their property quickly and easily.
How do I sell my house to an iBuyer?
Selling a house in the traditional way can be a real hassle. Having to clean and decorate the house so that buyers can view it, or having to go through long and intense price negotiations, can be reasons enough to hate the process.
With iBuyers, however, this is no longer the case. The process of selling a property is much simpler. The owner only has to fill in an online form with basic information about the property (square metres, year of construction, neighbourhood or district, amog others…). If the property match iBuyer's requirements, the owner receives a completely free offer in a very short time and has 7 days to accept or reject the offer. If he/she decides to accept the offer, the iBuyer carries out a technical inspection of the property to ensure that everything is in perfect condition. If this is the case, in just a few days the property can be signed at the notary's office.
The iBuying model is transforming the real estate market by making it possible for owners to sell a house from a mobile phone.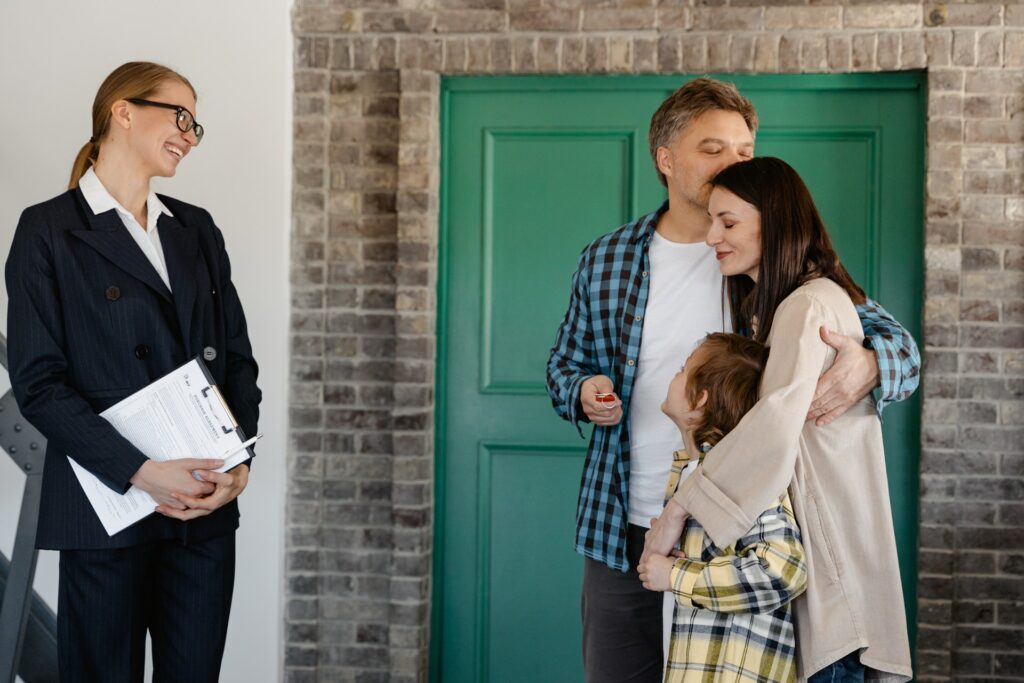 Advantages of iBuyers
If you are still not sure whether to opt for the services of an iBuyer, here are all the advantages of an iBuyer to help you make up your mind.
While in Spain it takes more than six months to sell a house, due to the multiple procedures involved: preparing the house, making visits, finding a buyer… With an iBuyer, the process is faster. Although you can always request a new offer, iBuyers' initial offers are ready in just 7 days.
For some people, selling a house is one of the most stressful processes in life. Relying on an iBuyer, like Tiko, means being able to sell your home from the comfort of your sofa. All the buyer has to do is fill in an online form and, within days, the property is sold.
No renovations are necessary
Most people fix up their home and make several updates before listing it for sale to increase the value of the property and encourage buyers. iBuyers will judge the house based on the photos and then make an offer, no inspections or renovations are needed. If there are things that need to be fixed, they will reduce the price of the house and fix them themselves before selling it.
Many times, there are people who find themselves in time-sensitive situations, for example, moving out of town for work and having to sell the house in order to buy another one. The fact that iBuyer offers sellers a cash offer within 24 hours makes the process much easier for them.
As you can see, relying on an iBuyer is all about advantages. If you want to sell your flat quickly, conveniently and without leaving your home, iBuyer is the option you were looking for.