In the world of real estate, the saying "location, location, location" couldn't be more accurate and still relevant. Whether you're seasoned in the activity or just dipping your toes into the market, one thing remains clear: the location of a property is the foundational principle that can ensure lucrative profits or leave real estate investors regretting their choices.
But, in order to decide where to deploy your capital, it's important to understand the local market conditions, recognise growth opportunities, and predict future trends.
So, without further ado, come with us to uncover the secrets behind this real estate mantra and learn how to find useful information for investing in real estate with CASAFARI.
Investing in real estate: what to take into account
See a few factors that intersect to create the perfect place for a successful venture.
Neighbourhood dynamics
A neighbourhood's social, economic, and cultural fabric can either bolster or hinder your investment's potential. A thriving, safe and vibrant area often translates into higher property demand, increased rental income and a stronger appreciation in property values over time.
Conversely, an area facing economic decline, crime, or deteriorating infrastructure can spell trouble for real estate investments.
Proximity to amenities
Properties located near essential amenities such as schools, hospitals, public transportation, shopping centres, and recreational facilities tend to be more attractive to potential tenants and buyers. This convenience not only enhances the property's marketability but also allows landlords to command higher rental rates and realise quicker turnovers.
Market trends
A keen understanding of current market conditions, such as supply and demand dynamics, interest rates, and economic indicators, can inform critical decisions like the timing of purchase or sale.
Moreover, staying attuned to emerging trends, such as shifts in consumer preferences or urbanisation patterns, allows investors to adapt their strategies and properties accordingly.
CASAFARI's location insights for real estate investors
Property Sourcing: find the expected gross yields with rent
With CASAFARI's Property Sourcing, real estate investors gain a valuable advantage by being able to access the expected gross yield for potential investment properties. This feature is based on an analysis of rents in the same location and similar properties, providing a clear estimate of the potential rental income a property can generate.
Having access to expected gross yields not only aids in assessing the property's income-generating potential but also allows investors to compare various properties in different locations and check if a specific real estate fits with their ROI expectations.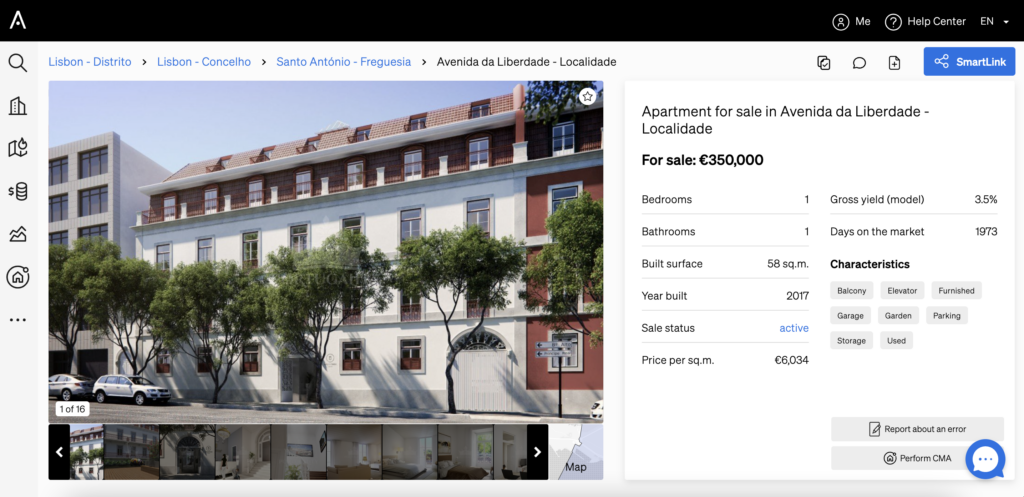 Comparative Market Analysis: fair market value and points of interest surrounding a property
An important part of investing in real estate is the understanding of the competition in the local market: markets with higher competition will probably be harder to rent. On the other hand, if the demand for properties in an area is high, they will spend very little time on the market before new tenants present themselves.
So, before you spending their capital on a property, real estate investors are able to run a property valuation inside CASAFARI to see relevant aspects of the real estate, such as:
the fair market price of a property, for sale or rent;
the average price per square metre of properties with similar characteristics and location;
a list of its competitors on the market;
the average time a property such as this spends on the market.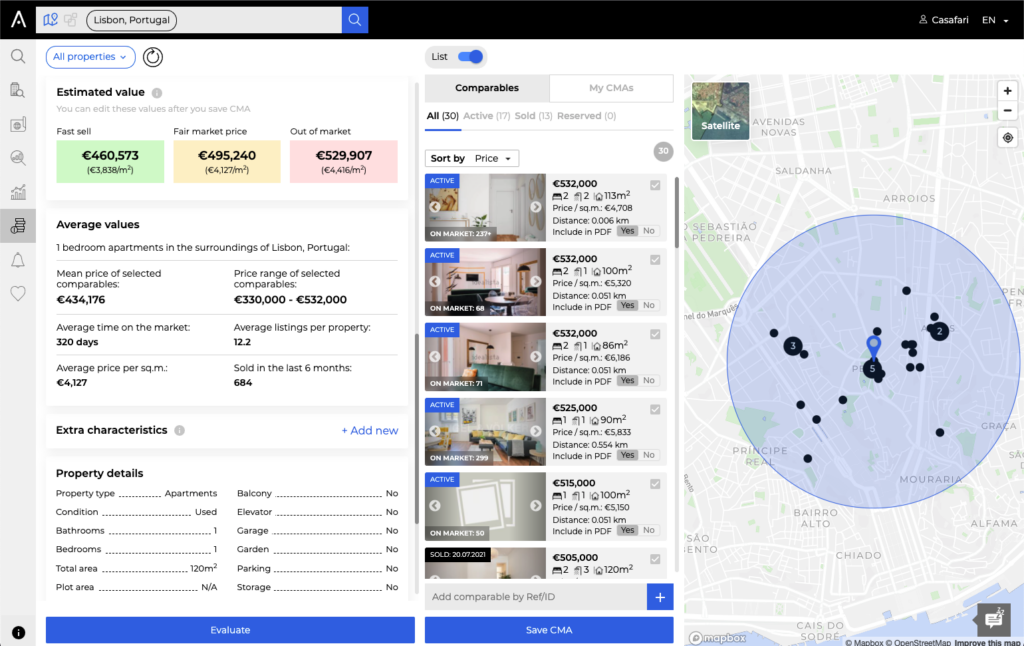 Another possibility inside CASAFARI's Comparative Market Analysis is to add to your valuation report a list of the points of interest in the surroundings of the property. You can choose from information about transportation, hospitals, schools, pharmacies, parks and food, so you understand how the offer can impact on the asking price of the property.
Being a local expert as an estate agent: how CASAFARI helps you
Market Analytics: understanding the market per area
With Market Analytics, investors can see all the information they need to understand if investing in real estate in a certain area of the city might be a good idea.
In our heatmap, they can decide for a location, which kind of properties they want to see information about, a typology, a type of business (rent or sale) and a time period. After their criteria is set, real estate investors are presented with the average asking price per square metre in each neighbourhood, as well as how many properties are available per area and how many increases or decreases in prices each location went through.
Also, looking at our time series, the appreciation or depreciation of properties can be observed through time, along with graphs for the new properties added to the market or the ones that have been sold and delisted.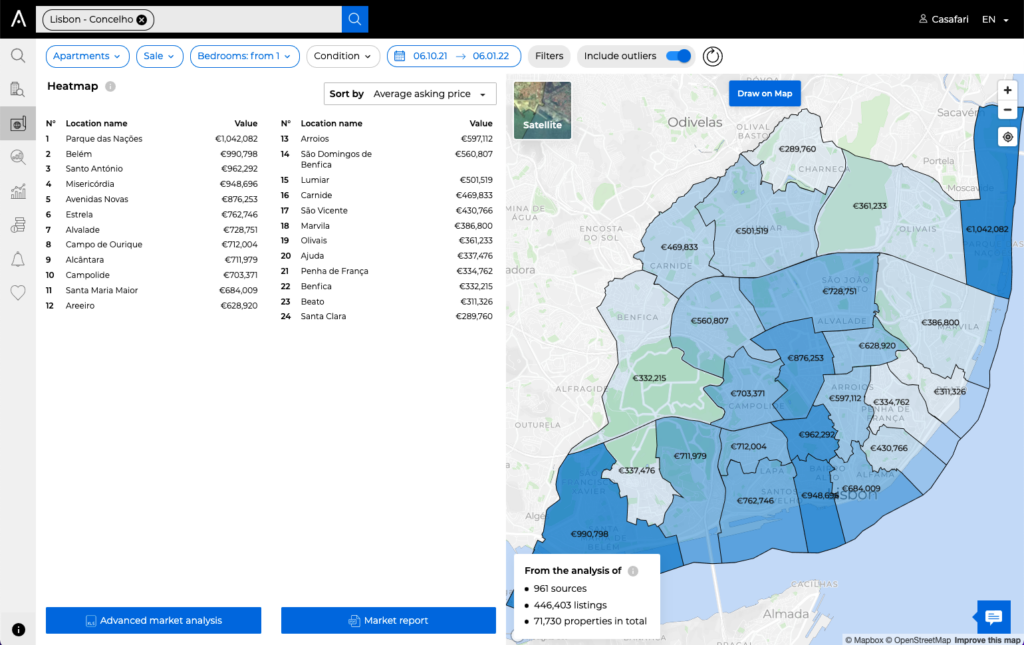 With the right data set, you can understand the property market scenario, making investing in real estate a reliable business. Subscribe to CASAFARI and start using technology in favour of your profitability.