Perfectly located in the middle of the continent and reachable within 1-2 hours from all major European cities, Mallorca is increasingly attracting upscale international visitors and home buyers to its shores.
The island's property market has rebounded quickly from the housing market crash, outpacing the majority of other regions in Spain. Despite the ever increasing demand, Majorca still offers considerable value as a luxury second home market. Prices for prime holiday properties and second homes compare very favourably with those of Europe's other high-net-worth playgrounds, including the likes of Tuscany and the French and Italian Rivieras.
Having hosted the Romans, Moors, Jews and Catalans at various points in its history, the island is no stranger to overseas visitors and Mallorcans pride themselves as being a community that has always welcomed travellers with open arms.
The island is certainly the most popular in the Balearic archipelago, receiving 12 million visitors during the 2015, of whom  88% were non-Spanish nationals. Due to its size and accessibility, Mallorca is the most popular destination for foreign tourists among the Balearic islands by a clear distance, receiving around three-quarters of all international arrivals during the January to September 2015 period.
Though already well established with international holidaymakers, the number of foreign visitors to the island continues to grow, rising by 2.3% y-o-y during the nine-month period.
Mallorca is also increasingly popular with second home buyers, who appreciate the island's convenience, high quality of life, rich culture, and wildlife, as well as the mild Mediterranean climate, which includes a guaranteed 300 days of sunshine each year.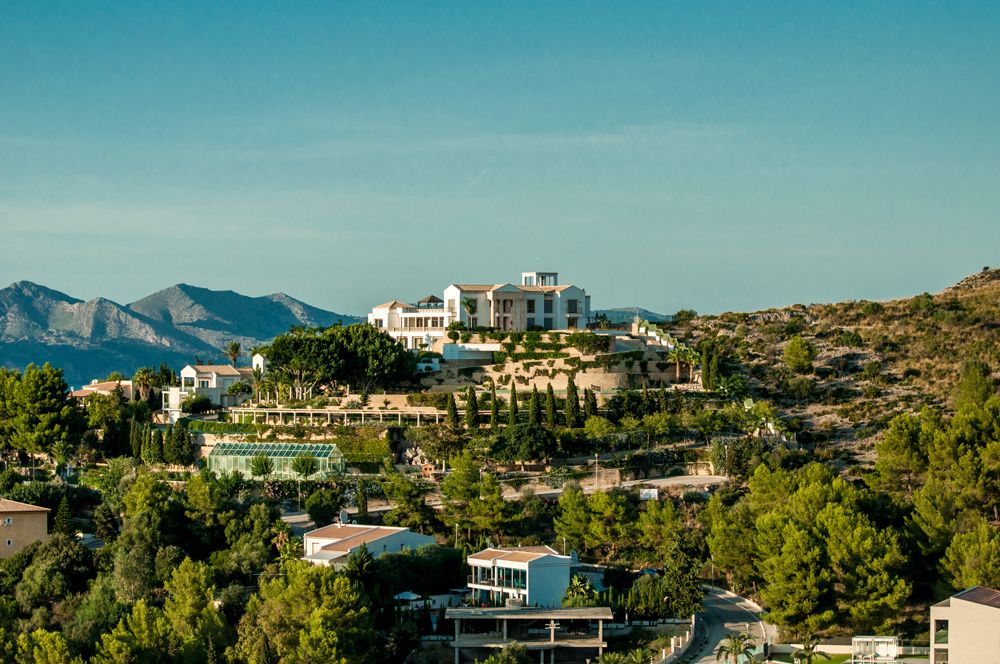 Despite its obvious charms, Mallorca has yet to suffer from the overdevelopment that has plagued many of Spain's most popular holiday destinations. As such, the island hasn't felt the steep contraction in property prices seen in many parts of Spain's southern coasting.
It has also been quicker than many communities to recover from the downturn: Mallorca's capital, Palma, has witnessed some of the fastest price growth of any Spanish city in recent months.
The island is also making a name for itself as a premier location for high-end, luxury real estate, with five of Spain's 10 most expensive properties located on the island.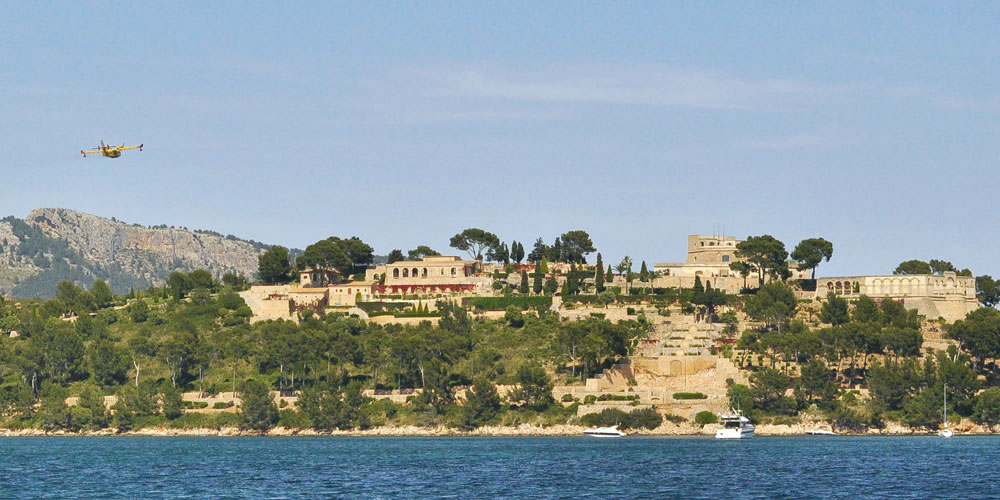 It's not hard to see why: The Sunday Times ranks the island as the world's best place to live, while, Knight Frank, in a similar survey, puts Palma de Mallorca as the second most desirable location on the planet to buy a home.
Sotheby's advises high-net-worth clients to invest in the Balearic Islands due to it being the most stable property market in Europe. The organisation highlight's the region's healthy supply and demand balance as well as the market's long recognised resilience to economic shocks throughout the rest of Europe.
Hours of sunshine, security, excellent international schools, supreme healthcare, Michelin restaurants, good air connections and affordable prices are just some of the reasons that make purchasing property in Mallorca so hard to resist.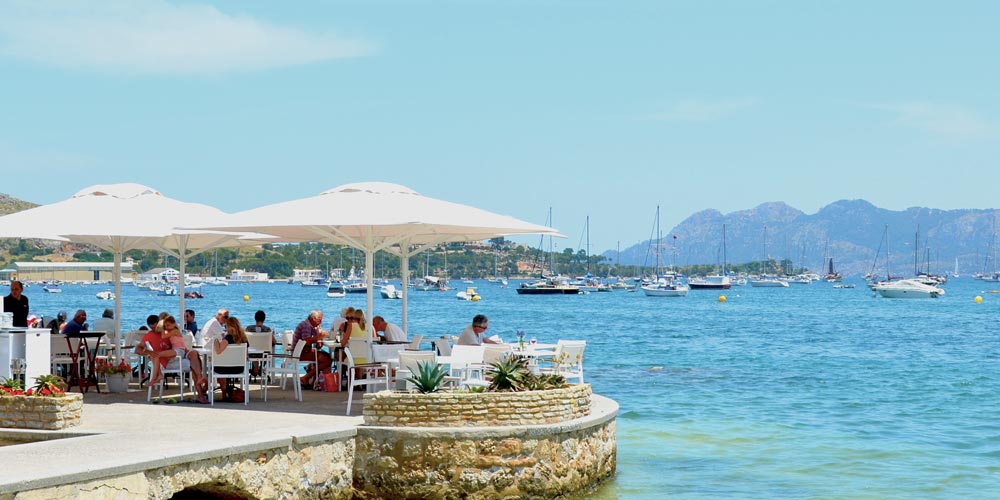 With so much to offer, buyers are finding their way to Mallorca from all over the world in search of prime properties.While traditionally, the majority of investors at the higher end of the market have hailed from Western Europe (in particular the UK, Switzerland, Germany and the Scandinavian countries), there has been growing interest in prime properties from Eastern Europe, Russia, the Middle East as well as the United States.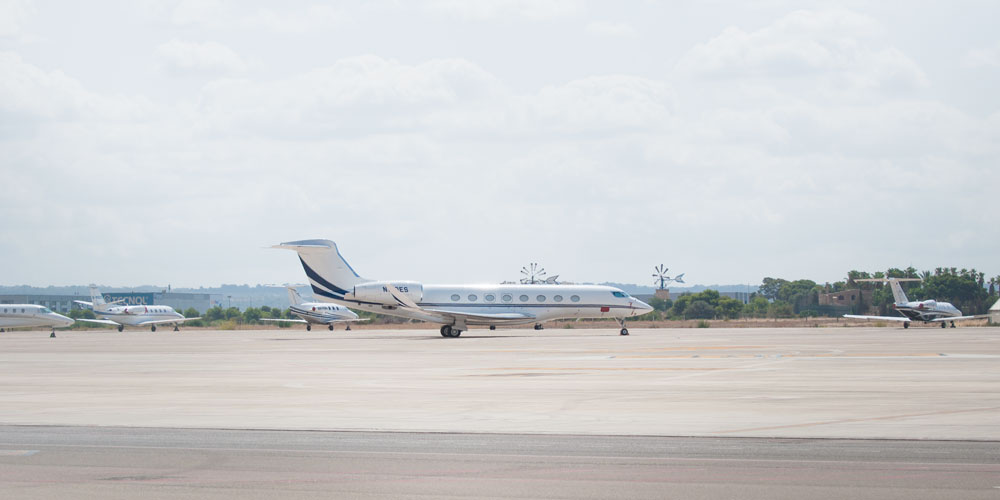 Gulfstream G650 at PMI airport. With 2 Rolls-Royce engines and longest max. range, it is the most luxurious private jet.
Indeed, investors are being drawn to the island from all over the world, due, in large part, to recent reductions in capital gains tax and inheritance tax rates.
Accessibility is another important driver and, with a record number of private jets and air taxis serving its international airport, Palma city offers a dedicated private landing area to home owners on the island. Palma de Mallorca is connected with every major European airport 365 days a year and is one of the busiest airports in Europe. Many foreign residents on the island now commute to other countries for work or business each week.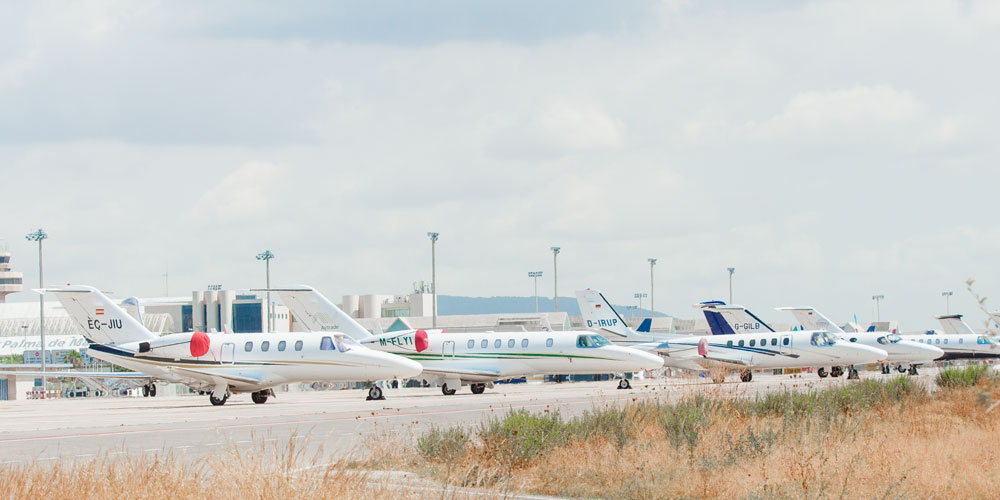 Private jets in Palma de Mallorca. August 2015.
Among them is a growing list of international celebrities who have chosen Mallorca as their primary or secondary residence. They include Chopin, George Sand, Luis Salvator, Michael Douglas, Robert Graves, Richard Branson, the Spencer and Sarkozy families, Claudia Schiffer and her then-husband David Copperfield.
One of the world's best tennis players Rafael Nadal was also born in the eastern part of the island and still lives with his parents in the Manacor area. Felipe IV of Spain has a summer residence in the Marivent Palace in Palma de Mallorca.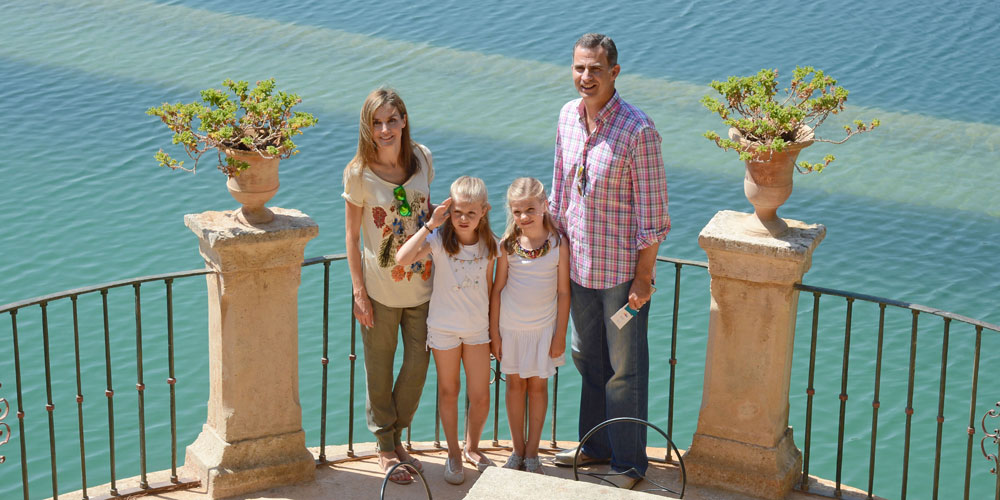 What makes Mallorca such a desirable place to live?
No matter what your income is, Mallorca is a place that offers a fantastic lifestyle and standard of living for everyone. They include outdoor adventure enthusiasts: sailors, surfers, road cyclists and mountain bikers, hikers and trail runners, who are all blessed with unlimited opportunities to enjoy their favourite sport or hobby.
With its amazing natural landscape and facilities, the island also caters to golf players of every handicap, triathlon athletes and tennis players.
Haute cuisine lovers and wine connoisseurs, car enthusiasts and competitive road race fans, helicopter and plane pilots, or even just beach bums, they all find their perfect spot on Mallorca. These opportunities are further enhanced by the island's stunning scenery, incredible culture and heritage, outstanding architecture, and favourable climate.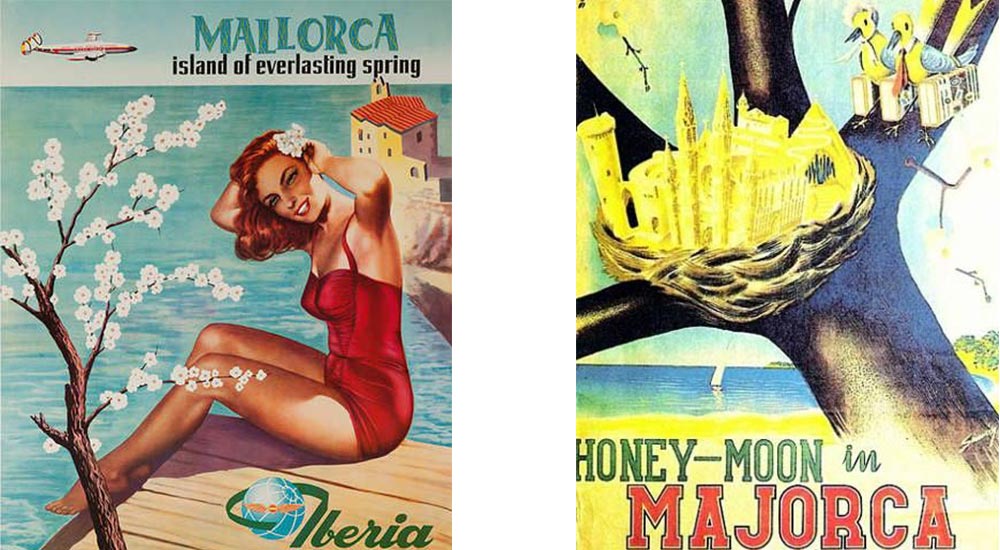 1. The Mallorcan climate: sunshine, pine trees, and the Tramuntana wind
The island's mild climate delivers great weather all year round – summer is never too hot and winter never too cold.
Due to the fresh northern wind, Mistral (Tramuntana), the Balearic Islands are cooler during the summer months than the Spanish mainland. Winter is also much warmer than in Northern Spain and islanders enjoy more than 300 days of sunshine each year.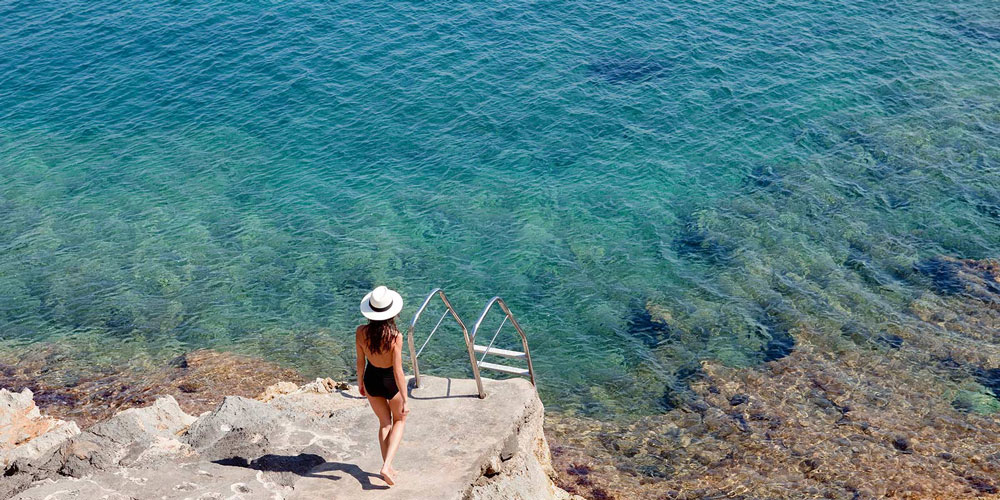 Autumn, winter and spring are the off-season for the mainstream tourism industry, but Mallorcan society still sparkles with life. The orange harvest extends across 10 months of the year and, in February and March, Mallorca is covered in white flowers of blossoming almond trees.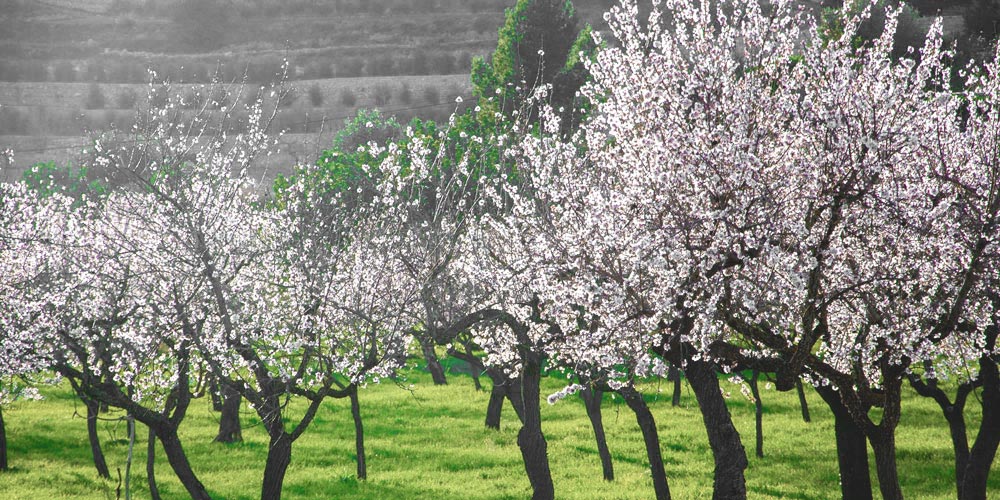 2. Delicious, healthy cuisine
Mallorca's natural beauty is matched by the variety and abundance of its produce – from oranges and olives and delicious wines. This, combined with Mallorca's organic farms and seven Michelin-starred restaurants, have helped put the island's cuisine firmly on the global map.
Mallorca is also famous for its seafood, with the island's many fish markets offering incredible bogavante and Gambas de Soller straight from the sea.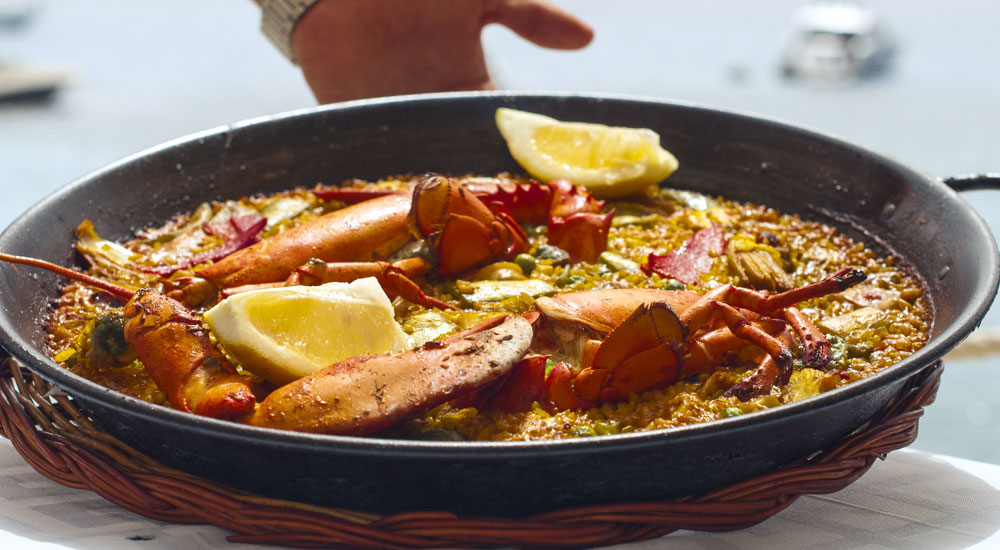 3. Fine wines
Mallorca is rightly considered a haven for wine lovers; Romans brought the winemaking tradition to the island around 123 B.C. and it has been thriving ever since.
The island is a unique grape-growing region, with winemakers benefiting from its favourable climate and rich soil. Literally hundreds of hectares are given over to vineyards for indigenous grape varieties.
D.O. Binissalem is the best-known winemaking region in the Balearic Islands, and has been producing excellent harvests for several centuries. The region's wines are known for their excellent flavour, deep colour and unique aroma.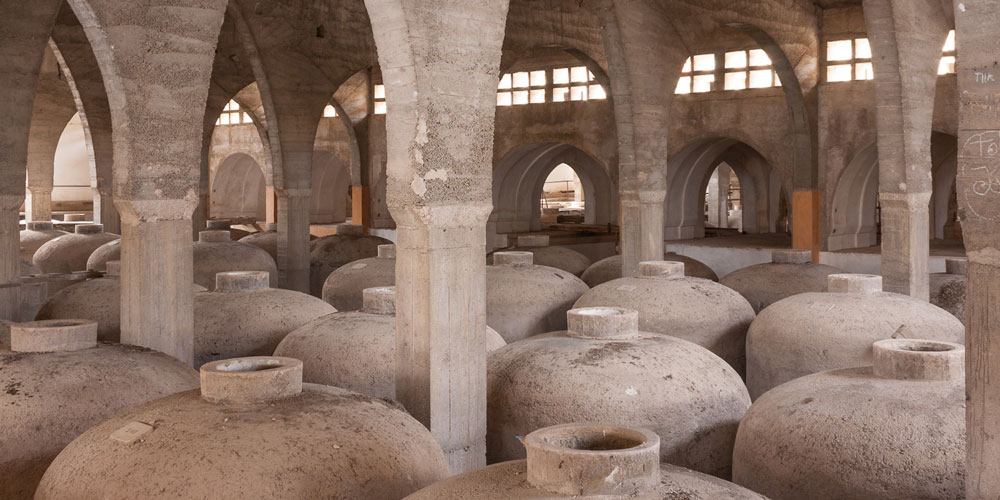 A growing number of Majorcan wineries are producing impressive wines with Denomination of Origin labels; these include local white wine varieties such as moll or prensal, and reds such as manto negro, callet and fogoneu.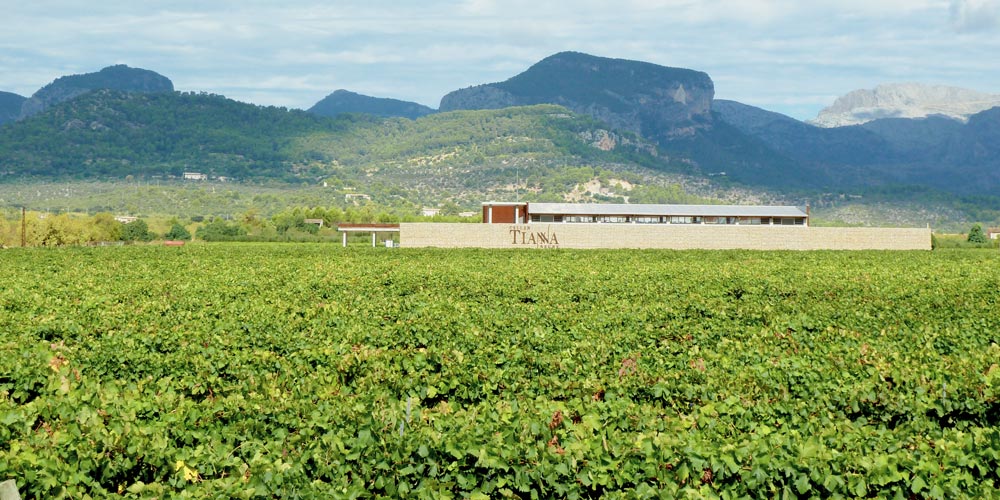 4. Serra Tramuntana
The Serra de Tramuntana is a stunning mountain chain that runs along the north-west coast of the island, from Andratx to the Cap Formentor. It offers some of the most breath-taking scenery in the Mediterranean, combining luscious vegetation on its slopes, the blue of the Mediterranean Sea and picturesque terraced towns and villages.
This all makes up an ideal natural, and cultural landscape. It's little wonder that Serra Tramuntana was recently included on the Unesco World Heritage List.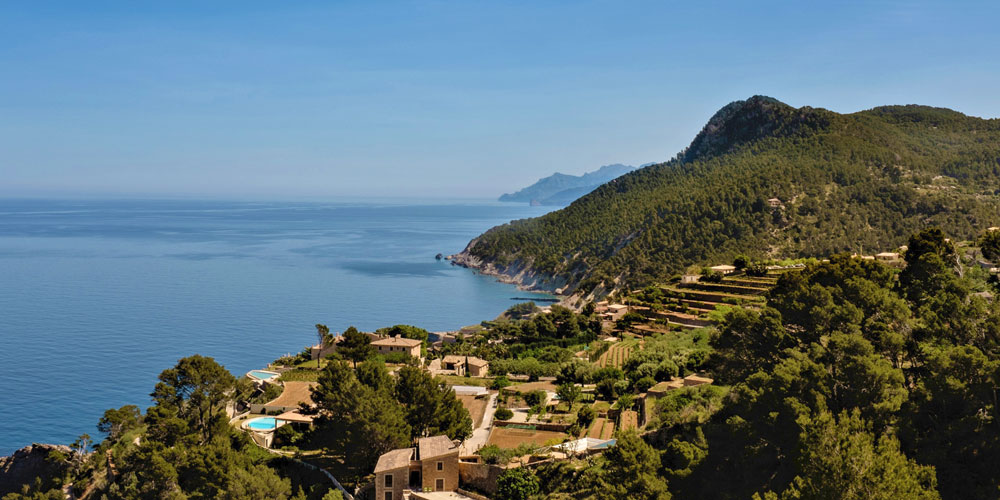 Cap Formentor is the most famous road in Mallorca; it is regularly voted as one of the most beautiful areas of Spain and is frequently used as the backdrop for luxury sports cars commercials. At the end of the road lies the lighthouse of the Cap de Formentor, offering stunning views over the bays of Alcúdia and Pollença.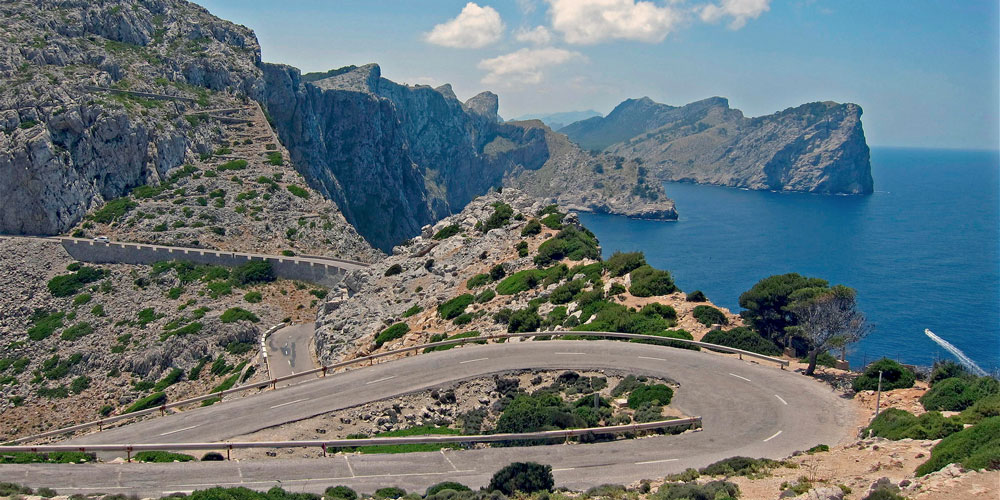 The port village of Sa Calobra is a popular destination for road cyclists and is accessible by a single winding road, featuring several hairpin bends. The spiral bridge, designed in 1932 by Italian engineer Antonio Parietti, is one of the most iconic bridges in the world.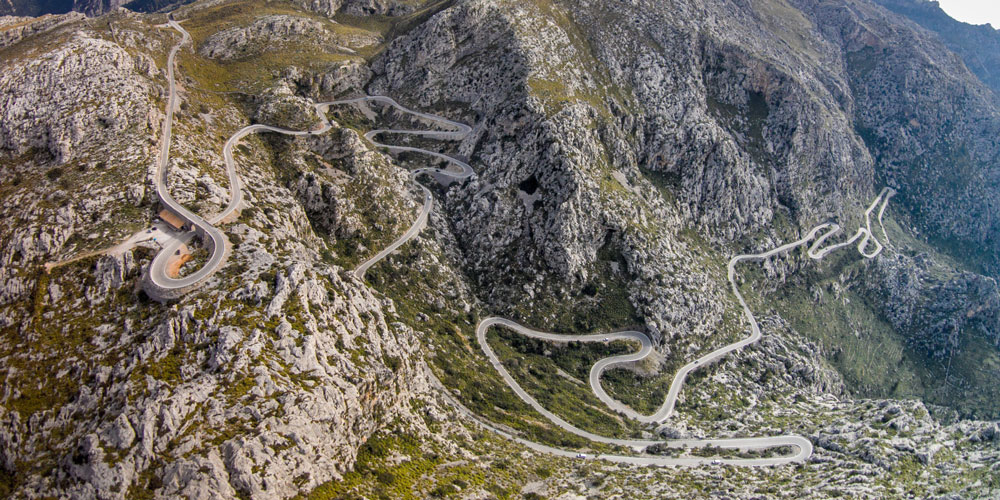 Torrent de Pareis is the most extraordinary hike on the island and is a favourite spot for Majorcan mountaineers, sailors and tourists. With its 300-metre high cliffs, this stunning gorge has been declared a "Natural Monument" and has been featured in several Hollywood films.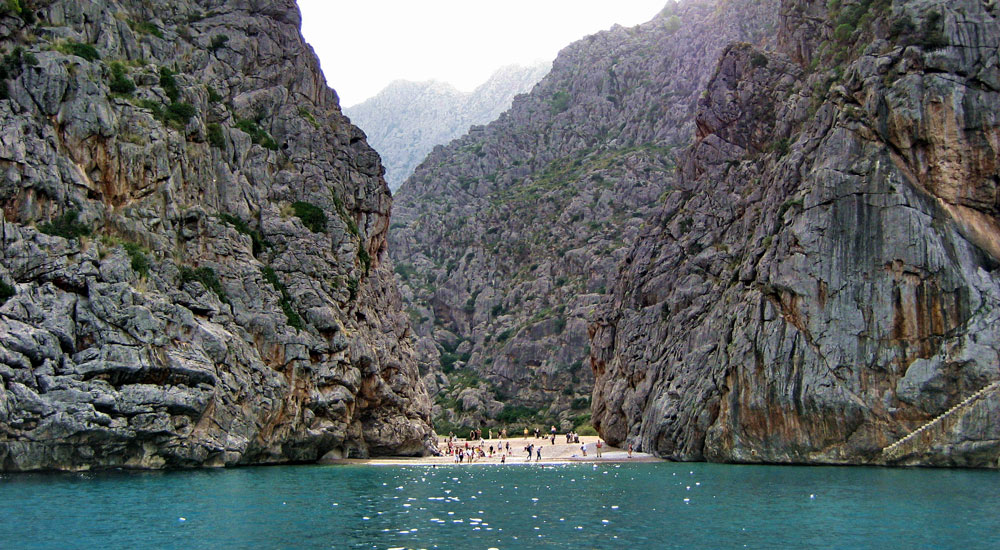 5. Heritage & Culture
Mallorca is a land with a great history. Many nations have left their mark on its shores; the Roman city of Pollentia, known nowadays as the walled town of Alcudia, dates back to 123 BC.
Deià is a small town in Serra Tramuntana; its fincas, built over mountains and cliffs, where the blues of sea and sky merge, are a true Mallorcan landmark. Though popular with foreign artists, poets, writers, and tranquillity-seeking travellers, it has managed to preserve its unique and traditional identity, as well as its peaceful and charming atmosphere.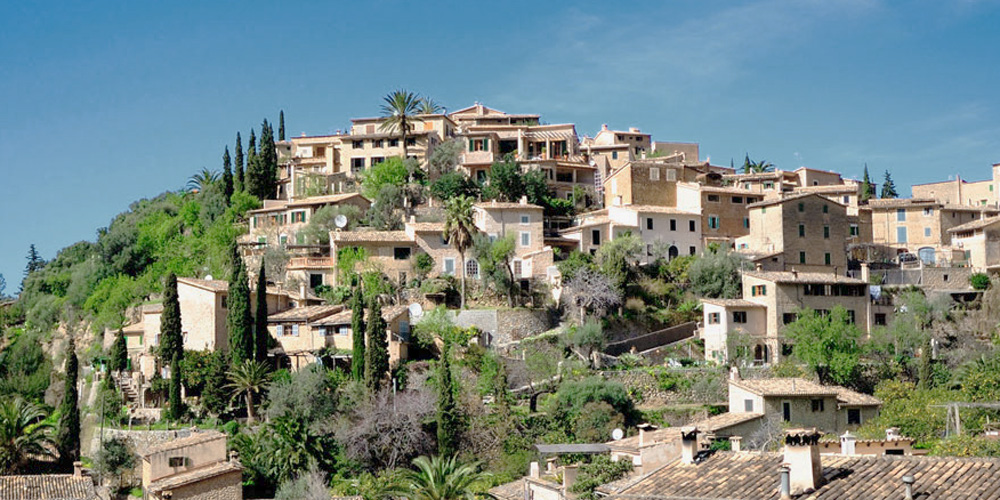 Valldemossa is a village nestled between the Tramuntana Mountains, at 435 meters above sea level. The rich history of the town, and its string of famous guests and residents attracts many visitors to the area.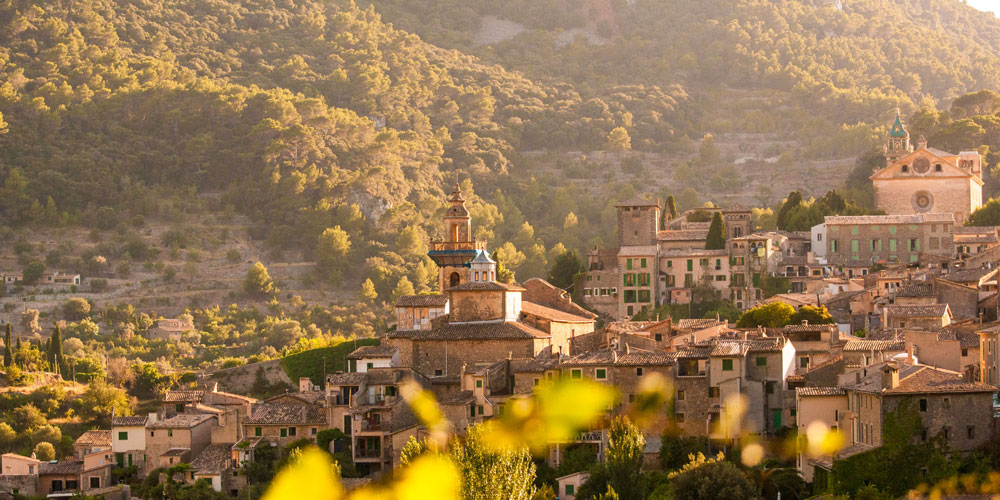 The Cathedral of Santa Maria of Palma, known locally as La Seu, is the jewel in the crown of Mallorcan architecture. Aside from being one of the most famous Gothic buildings in Europe, it serves as a symbol for Mallorca and the Balearic Islands and is considered to be one of the most magnificent buildings ever created. The cathedral was built on the site of a pre-existing Arab mosque, and it took more than 370 years to rebuild as a Christian Cathedral. Antoni Gaudí took part in its restoration in 1901.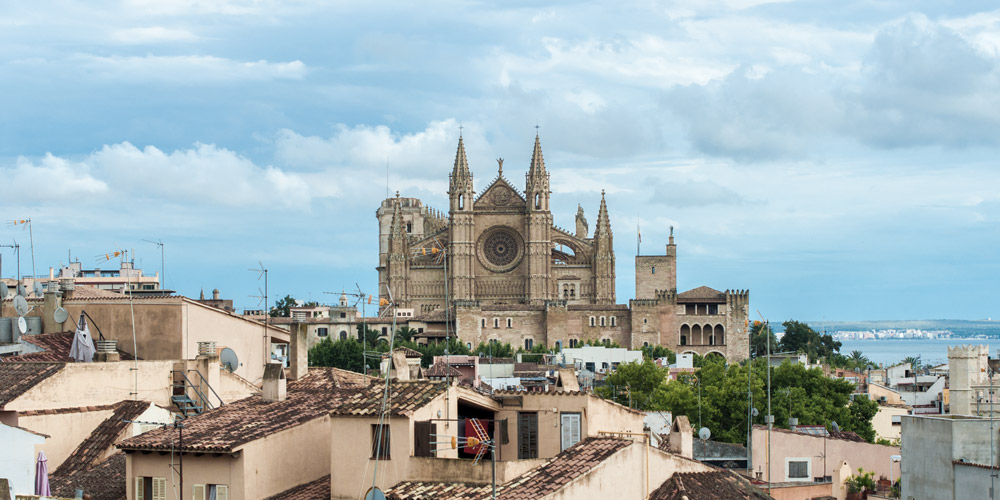 Joan Miró lived in Mallorca from 1956 until his death in 1983. His time on the island was fundamental in spreading the art movement known today as surrealism. The Joan Miró foundation and museum was his last major project. As well as celebrating the life of this important artist, It was also designed with the purpose of promoting Mallorcan history and culture.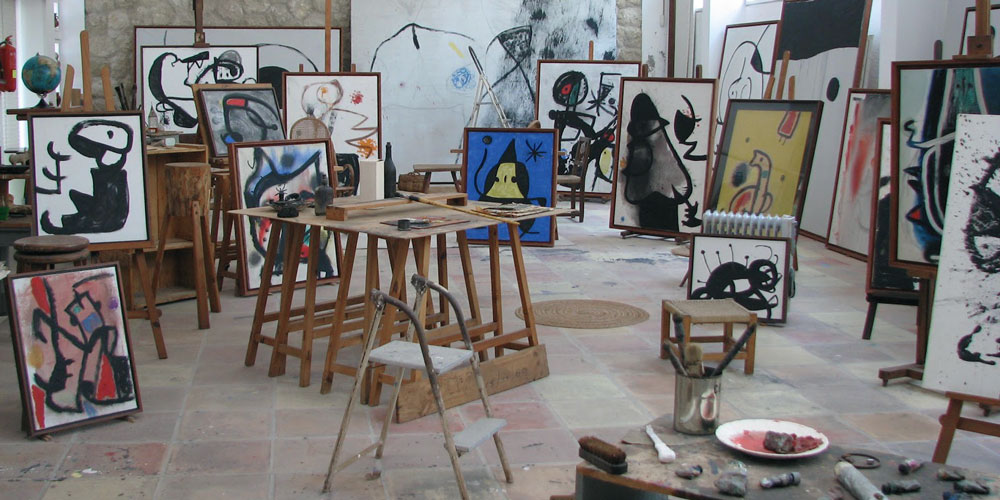 Traditional fiestas are an integral part of life in Mallorca and take place in each municipality and town. Many of the fiestas are religious or agricultural in their origin, and some celebrate the victory of the Christians over the Moors.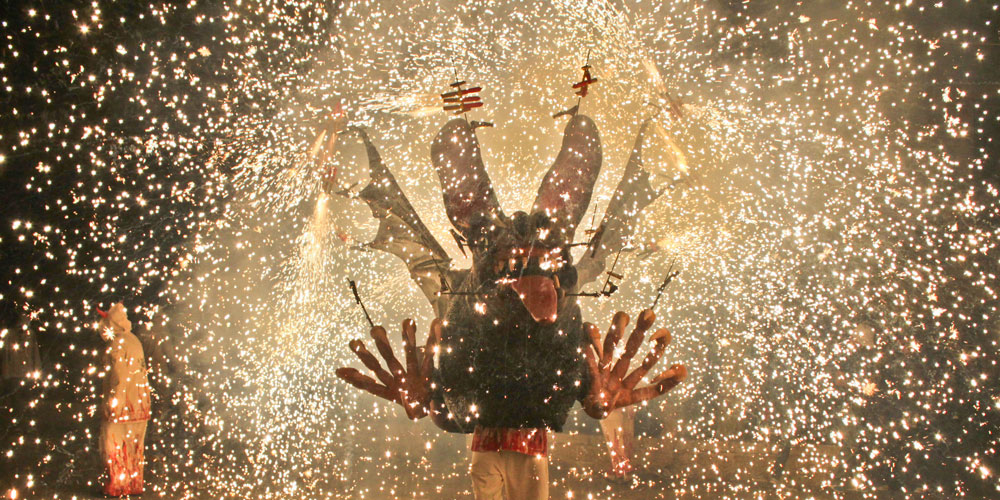 Throughout the year, Mallorca also plays host to a number of street music festivals, including Trobat Andratx, as well as multiple jazz festivals.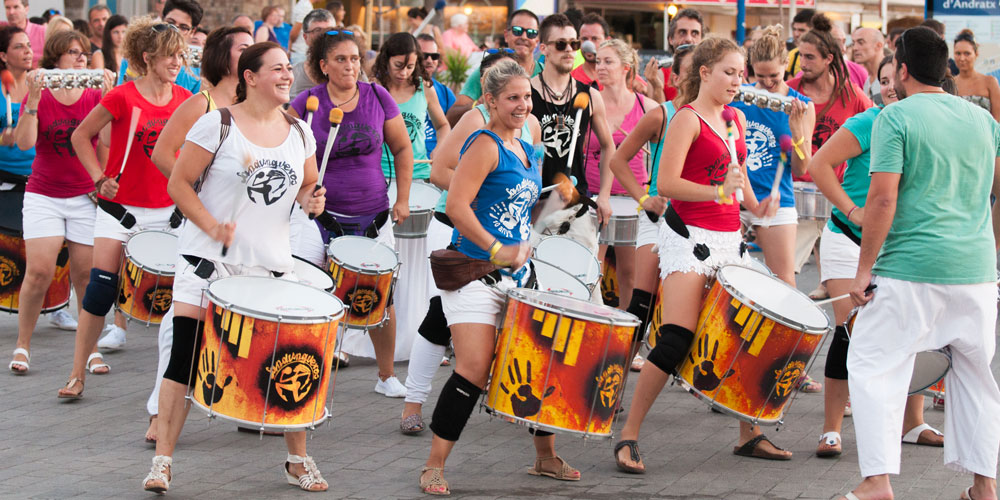 Night markets, from the traditional to modern and stylish, such as the Sunset or Christmas markets in Puerto Portals are another important part of the island's culture.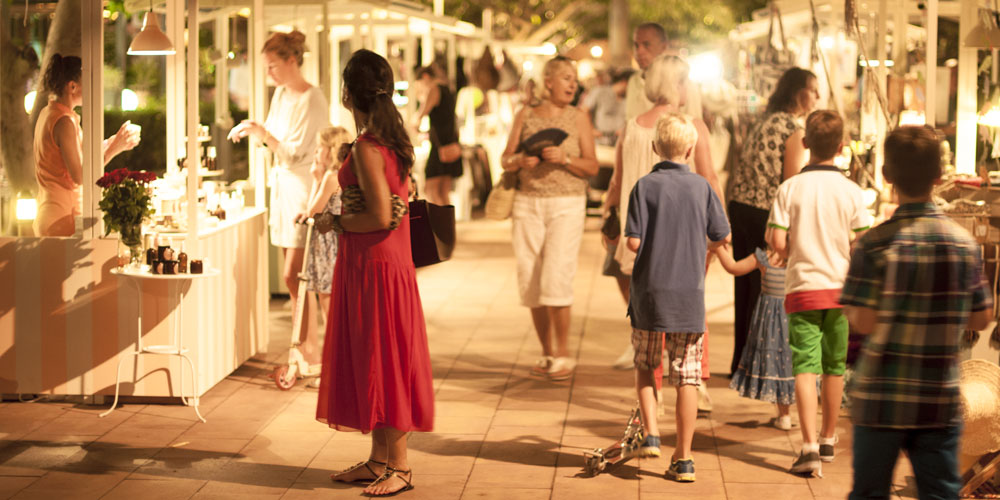 Live music of all styles, from flamenco and country to bossa nova and smooth jazz, can be heard all around Mallorca, 365 days a year.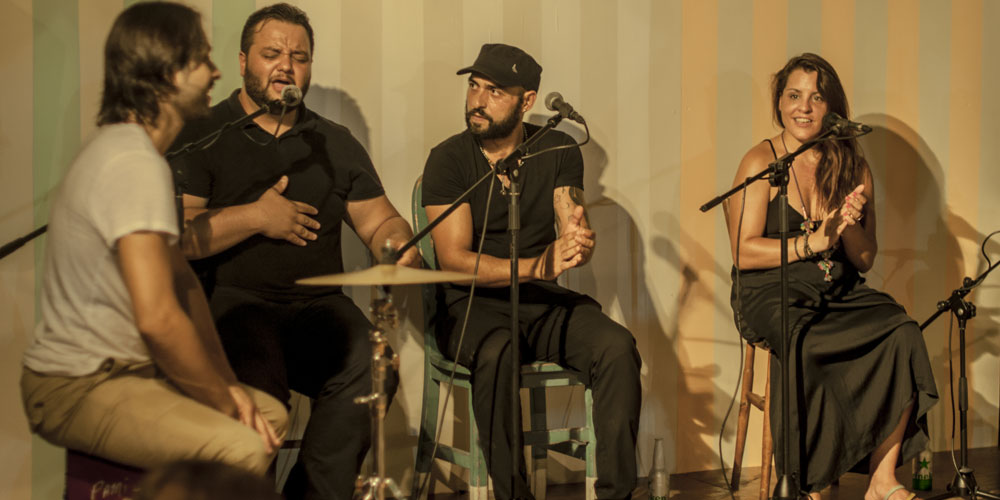 Palma's drama, music and ballet theatres, cinemas, plentiful festivals and abundant jazz bars will keep even the most social of socialites busy. Mallorca also regularly hosts various art exhibitions, showcasing the work of local and international artists residing on the island, as permanent fine art galleries.
6. Yachting and Sailing
One of the most popular ways of spending time on the island is on a sailing or motor yacht. The islands picturesque bays and harbours are a dream place for anchorage. Steady, year-round winds and modern marinas make Mallorca one of the world's premier destinations for sailors and motor boaters.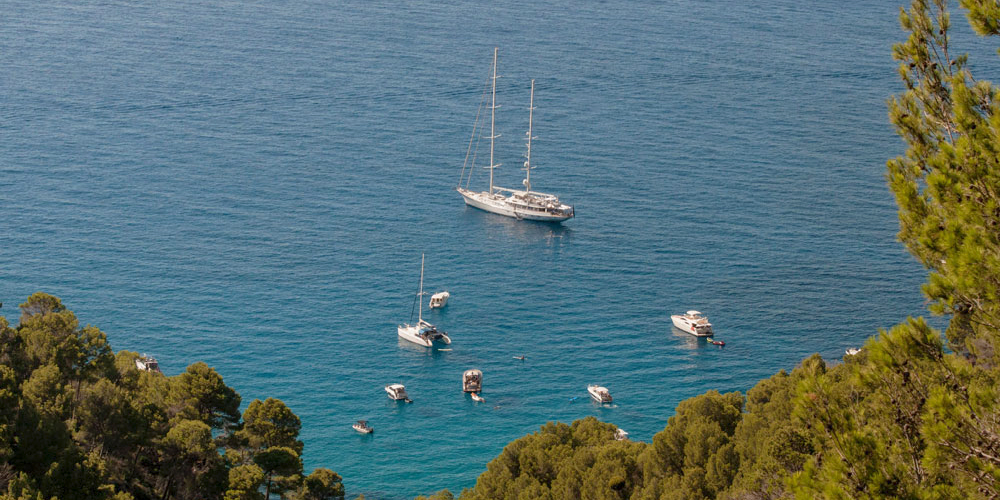 There are plentiful mooring opportunities around the island – these include Europe's largest city marina in Palma de Mallorca, trendy and fashionable Puerto Portals, charming Port Andratx as well as modern Port Adriano, designed by Philippe Starck. These stylish marinas are complete with luxurious restaurants, bars, and boutiques – all perfectly suited for the luxury sailing lifestyle. Several of the marinas on the island have been awarded with Blue Flag status.
7. Golf
With almost 30 golf courses for every level and taste, Mallorca has become Europe's golfing Mecca.
Several of these have been recognised as best in class and as some of the most beautiful among Europe's golf courses. Partly owned by the Porsche family, Alcanada golf course offers views over the Bay of Alcudia.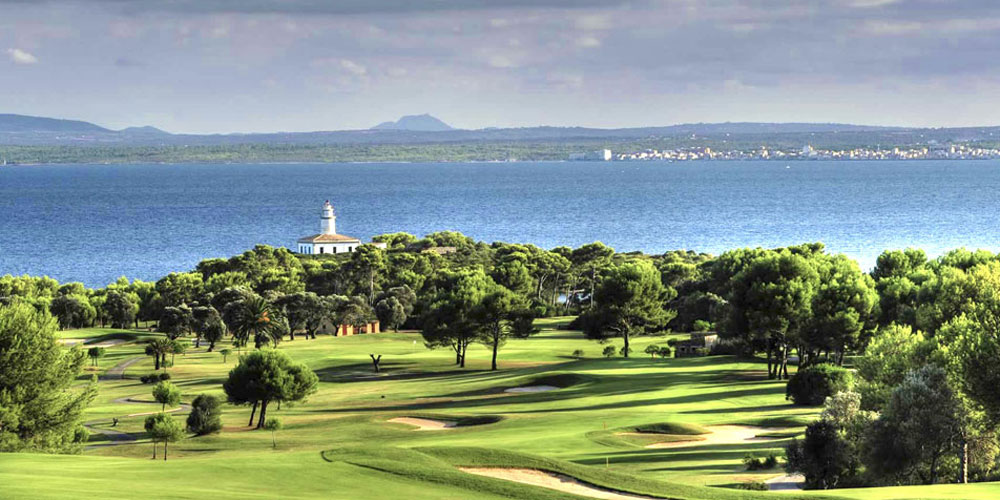 8. Cycling
Mallorca is renowned as one of the top cycling destinations; Tour de France stars, Team Sky even have a permanent training camp on the island. Every year, during winter, spring and autumn, Mallorca welcomes tens of thousands of cyclists drawn by the warm climate, excellent roads and fantastic scenery.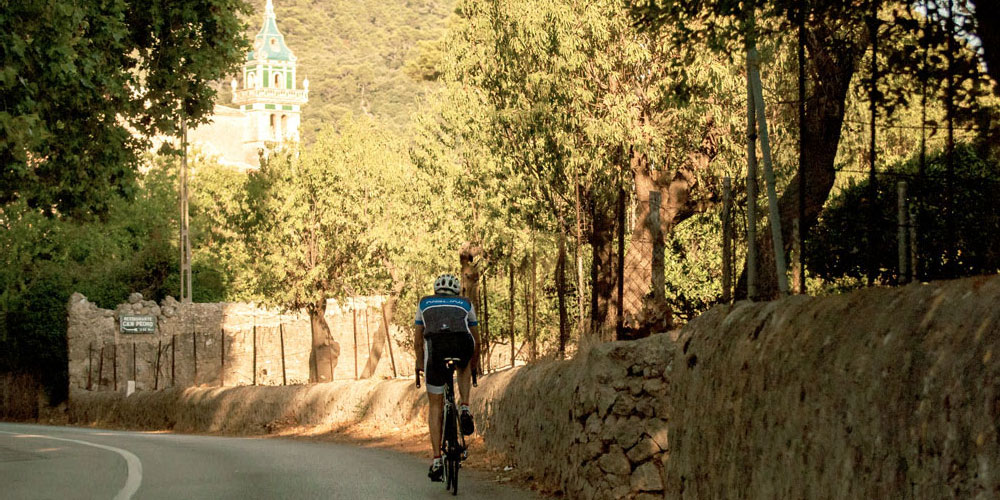 9. Triathlon
Mallorca is also known as a training paradise for triathletes and has become one of the most popular racing destinations in Europe. Twice a year, Alcudia hosts IRONMAN Mallorca; in May 2015 the event welcomed a record 3.800 triathletes. Another big triathlon competition, ETU Challenge, also brings thousands of athletes, of all levels of ability, to Peguera.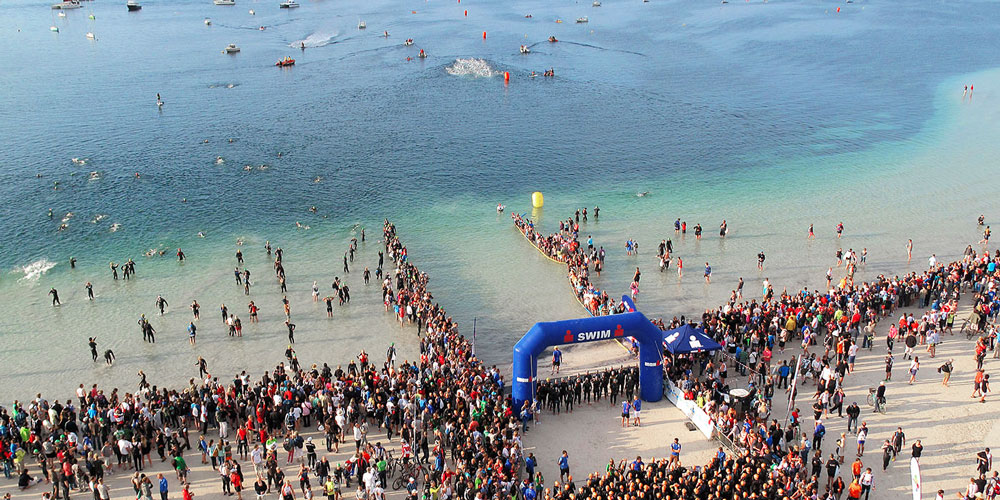 10. Hiking and trail running
Unesco World Heritage sites, the mountains of Serra Tramuntana, and charming villages with well developed infrastructure make Mallorca an ideal destination for hikers and trail runners. Several competitions take place in its mountains; the most famous of these is the international ultra-marathon, Ultra Mallorca – a demanding 110km running course that extends from Andratx to Pollensa.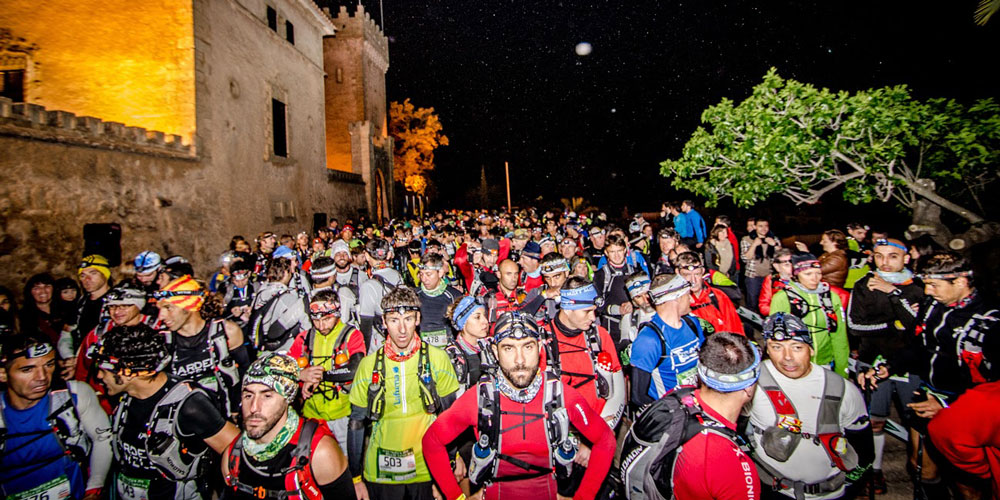 11. Helicopter and plane flights
Several international flight schools are based at aerodromo Son Bonet, located at the former airport of Palma. There are also opportunities to rent helicopters and planes on a private basis.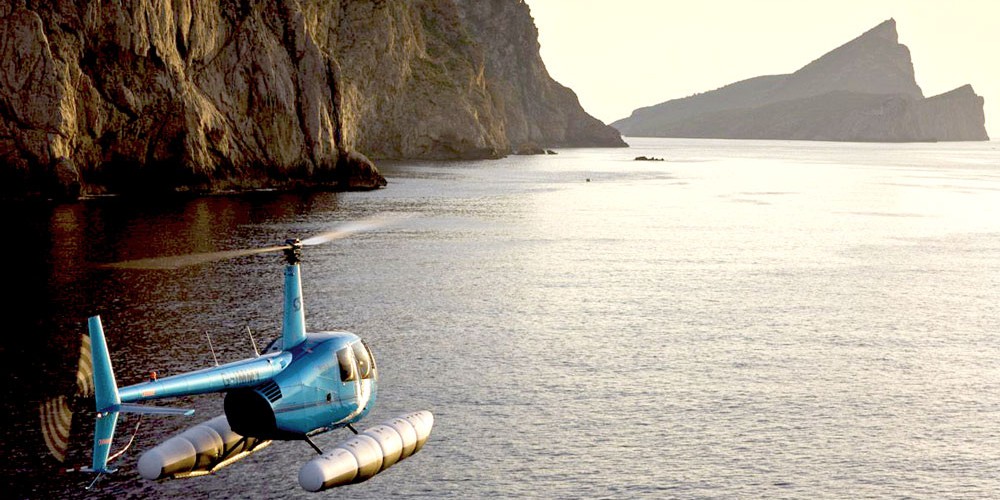 12. Tennis
Tennis courts and academies can be found in almost every Mallorcan town. One of the world's leading players, Rafael Nadal, is currently building his own tennis academy in Manacor, and is expected to become the largest in Europe.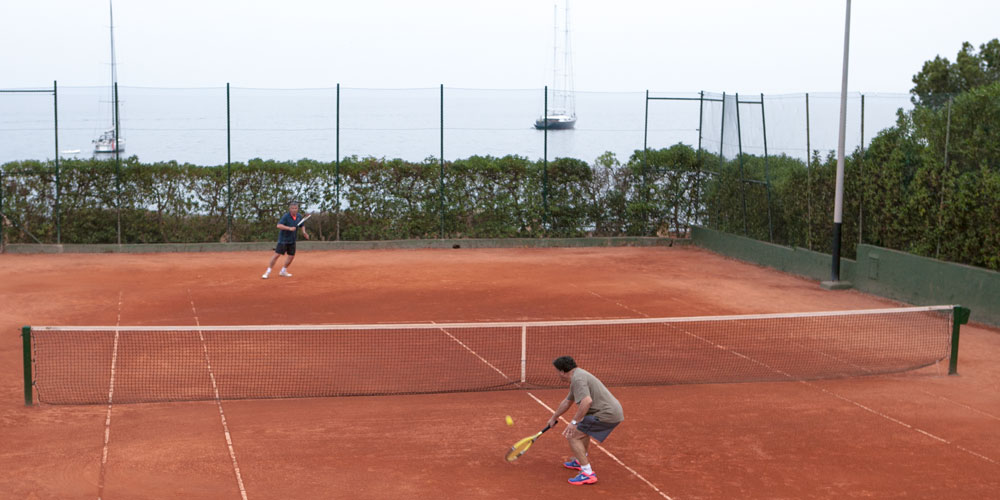 13. Classic cars on Mallorca
The island is a true paradise for classic car lovers. There are several member clubs for owners of classic, American cars, as well as more specialised models such as "Duck" and Porsche.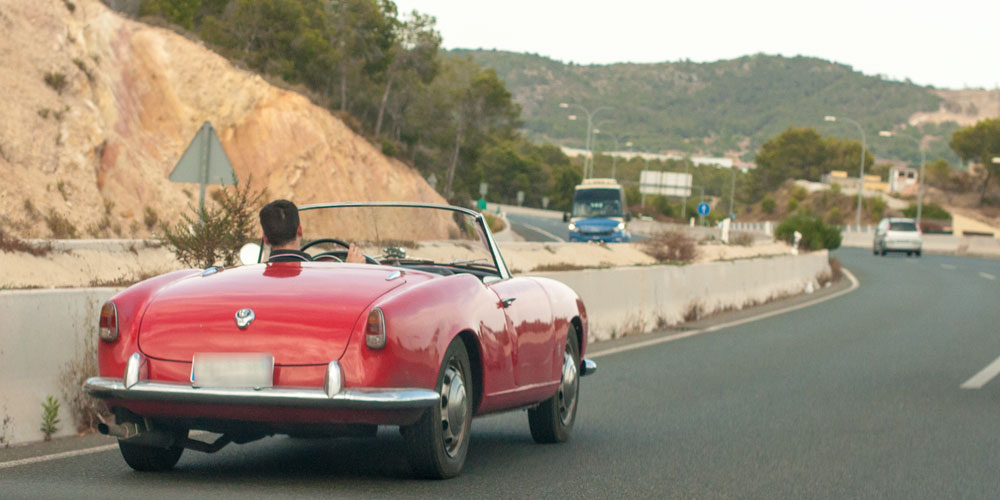 Several times a year the island hosts classic car rallies, the most famous of which is the Oris Rally Clásico, starting in Puerto Portals (Portals Nous). There are also plenty of opportunities for visitors to rent a beautiful classic car.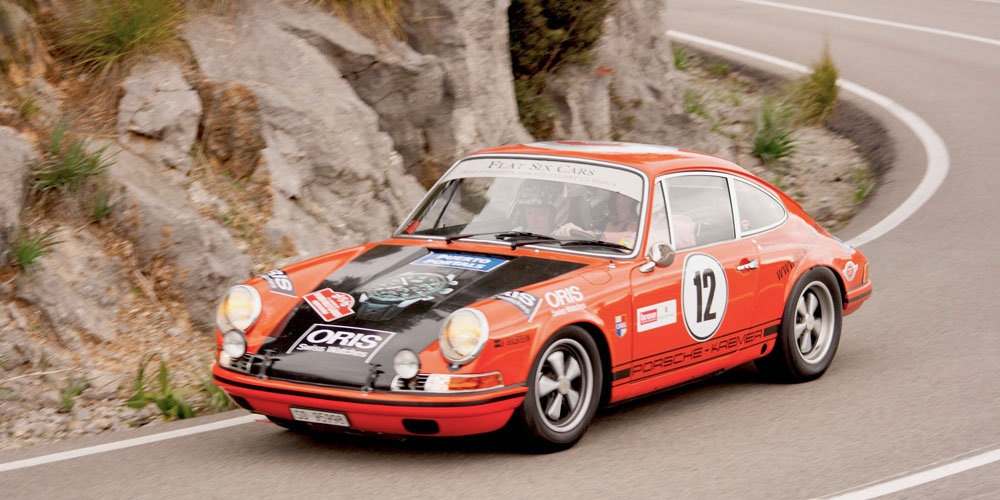 14. Beaches
There are almost 300 beautiful, clean beaches on Mallorca; many of these have been awarded Blue Flag status. There are beaches to suit every taste – sandy and rocky, wild and secluded, accessible by car or only by boat or hiking, family friendly, or adult-only.
The best known spots include the Caribbean-eque beaches of Es Trenc, and the Blue Flag Beach "Playa de Muro".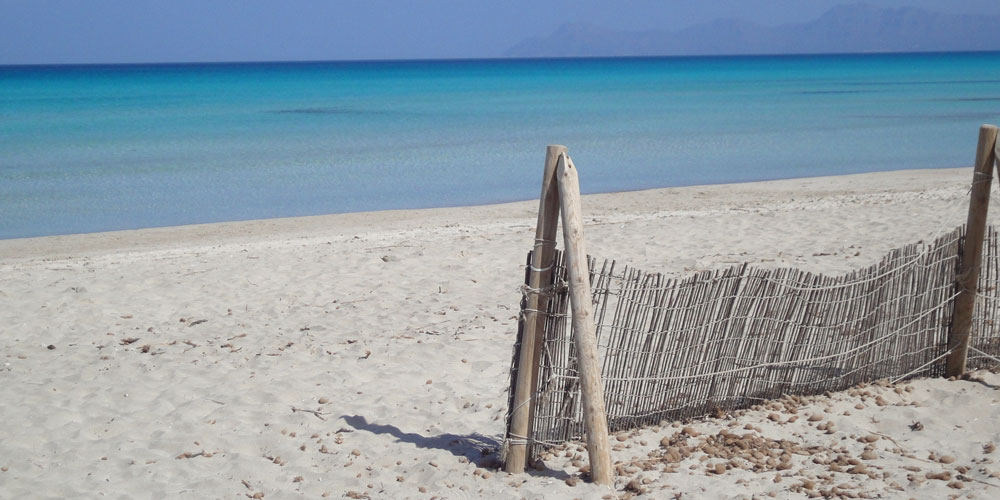 15. Diving in Mallorca
Five marine reserves, hundreds of cliffs, ship wrecks, and some of Europe's best schools ensure an outstanding diving experience. Mallorca's crystal clear waters provide excellent visibility, allowing divers to enjoy a unique sub-aquatic world complete with red corals, underwater caves, and large fish such as barracuda and tuna.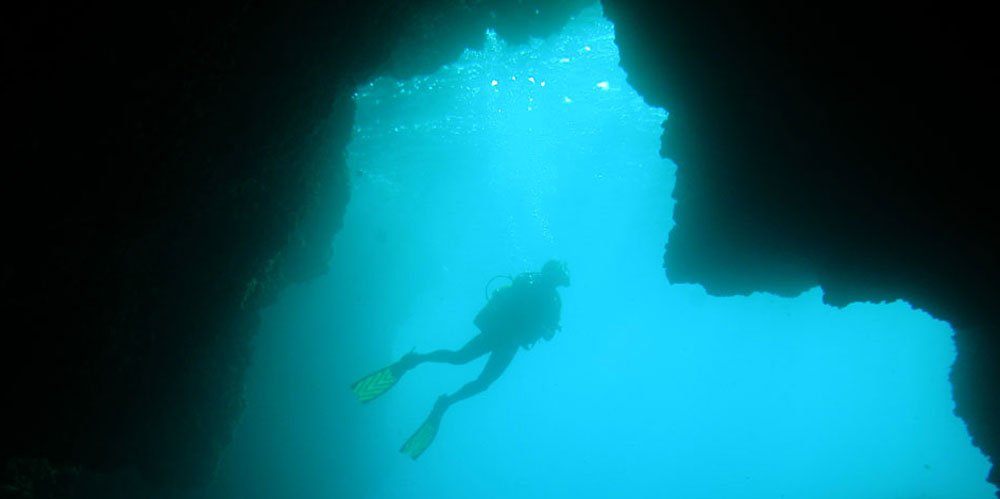 There are too many things to mention about Mallorca in this article. In our Area Guides series we analyse the different areas of the island to give you all the information you need to make the right financial investment, and to ensure you benefit from maximum enjoyment and a high quality of life.