The four main Balearic Islands – Ibiza, Formentera, Mallorca and Menorca – have a character that is distinct from the Spanish mainland, and from each other.
More importantly, the region is fast becoming the number one destination in Spain for overseas visitors as well as international real estate investment.
According to local government data, the total number of foreigners visiting the islands grew by 2.5% y-o-y during the first nine months of 2015, reaching 10.4 million. Of these, around two-thirds (6.7 million) came from the UK and Germany, with the number of British visitors rising by 3.5% y-o-y during the period.
Significantly, there was also a notable increase in the number of US visits to the island, with arrivals from the United States climbing by 22.2% over the nine months to 65,900.
As well as holidaymakers, the Balearic Islands are also attracting greater numbers of foreign buyers every year, with non-nationals accounting for 32.63% of total property sales in 2014 and 41% in 2015.
The figures show that the emerging international perception of the islands is as a location for secondary residencies as well as investment properties, rather than just a holiday destination.
April 6, 2020
Sale price distribution in
Sale price per sq.m. for each property price in
April 6, 2020
Sale price distribution in
Sale price per sq.m. for each property price in
The most hip and polished of all the Balearic Islands is the White Island of Ibiza. It is also the second most visited island of the group, receiving 1.9 million foreign tourists during the first nine months of 2015 (these figures also include neighbouring Formentera). The number of international visitors rose by 6.3% y-o-y in the month of September 2015.

Ibiza is a magnet for property buyers seeking a champagne lifestyle, high-octane partying, trendy beach clubs, and super-yacht escapades.

Ibiza's famous fortified old town, Dalt Vila, has been officially named as a World Heritage site by UNESCO.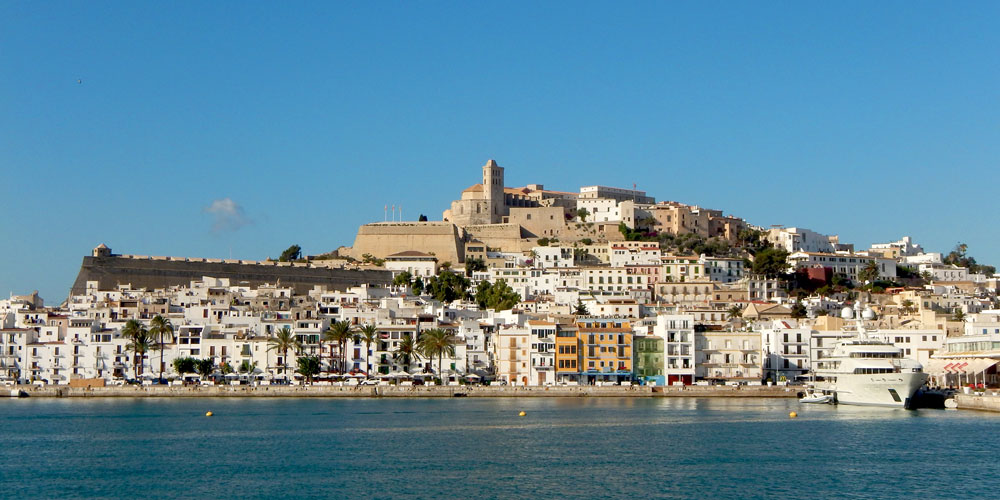 The world's most expensive set-price meal is in the municipality of Eivissa, in the Michelin-starred Sublimotion restaurant.

Formentera is a little known rustic island, a true hideaway. Located directly adjacent to its larger neighbour, Ibiza, it is known as one of the last bastions of hippy-dom in Europe.

For a long time the island was used by pirates who, to this day, remain an important part of Formentera's history and culture.
Together with part of Ibiza, Fomentera forms a natural park "Parque Natural de Ses Salines d'Eivissa i Formentera". These two islands are known together as the Pitiusas, or Pine Islands.

The big sister of the Balearics, Mallorca is the largest and most visited island in the archipelago. It welcomed 7.7 million international tourists during the first nine months of 2015, representing around 88% of the Balearic's total foreign arrivals over the period.
The island is the perfect spot for mature real estate buyers looking to enjoy tranquility, nature, good food, culture and sporting pursuits. The island's inhabitants are proud of its two mountain chains, each peaking at over 1400m, award winning D.O.P wines, olives and almonds, 10 months a year of fresh oranges and lemons, as well as fresh seafood.

Mallorca boasts 2,500 restaurants, seven of which are Michelin starred. The island also maintains nearly 30 international class golf courses and more than 40 marinas. With more than 290 beaches, numerous music festivals, fiestas, and sporting events, Mallorca offers a myriad of entertainment options throughout the year.

Mallorca's central mountain chain, the Serra Tramuntana, is protected by UNESCO as a World Heritage Site.
The region is recognised as an important site for ancient villages and towns. It retains orange and olive grooves, and irrigation systems dating back to when the Moors ruled the island.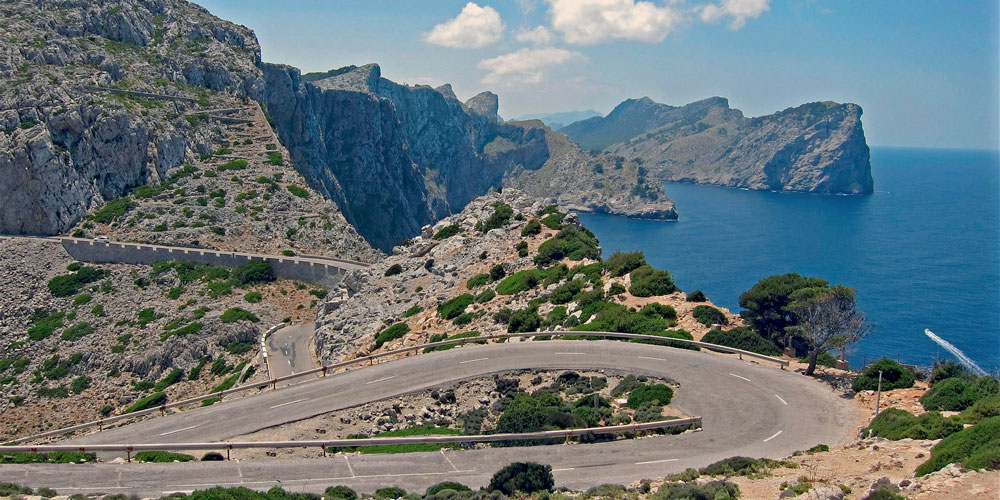 A large number of holiday property or second home owners spend their time in Mallorca during the off-season when there are fewer visitors, leaving them able to enjoy the island for themselves.

Mallorca's weather is gorgeous all year round; there are regular flights to all major European cities, and there is opportunity for a perfect work-life-balance. Winter is also peak season for cycling and hiking.

Smaller and less developed than its noisier neighbour, Menorca's holiday industry is more low-key island than others in the Balearics. There are few of the high rise hotels and developments seen in Mallorca and Ibiza; the island's beaches are less crowded and largely unspoilt.

With around 760,000 foreign arrivals registered during January-September 2015, the island only receives around a tenth as many international tourists as Mallorca.
Property buyers who choose to invest on the island do so for its rustic charms and the chance to escape the hustle and bustle of modern life in an authentic secluded villa.
In 1993 UNESCO declared Menorca an official Biosphere Reserve. The organisation considered Menorca worthy of this declaration for the diversity of its Mediterranean landscape and the variety of animal and plant species that are found exclusively on the island.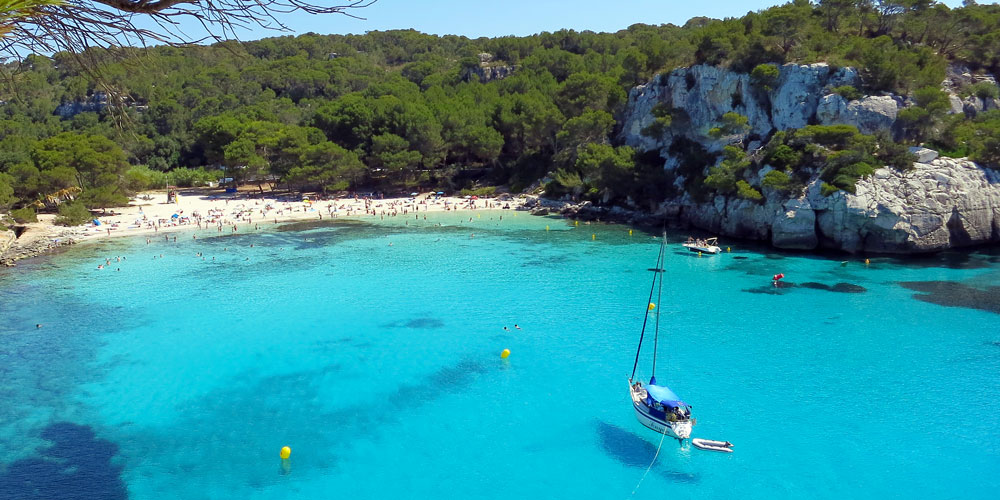 The island is also widely known for its stunning natural beauty and extensive countryside and rural lifestyle, while the existence of important archaeological and ethnological remains were further factors in UNESCO's decision.

Attracted by the diversity and uniqueness of the Balearic Islands, people from all over the world flock to the islands throughout the year. Many end up staying or making regular return visits over their lifetimes.
However, of all the reasons, what makes the Balearic Islands so attractive to foreign investors, is the region's stable property market. The local market was less impacted by the housing crisis that swept through other Spanish provinces, and the islands were the first part of the country to witness a recovery in house prices. Since then the Balearics have enjoyed the highest annual growth rates of any Spanish province.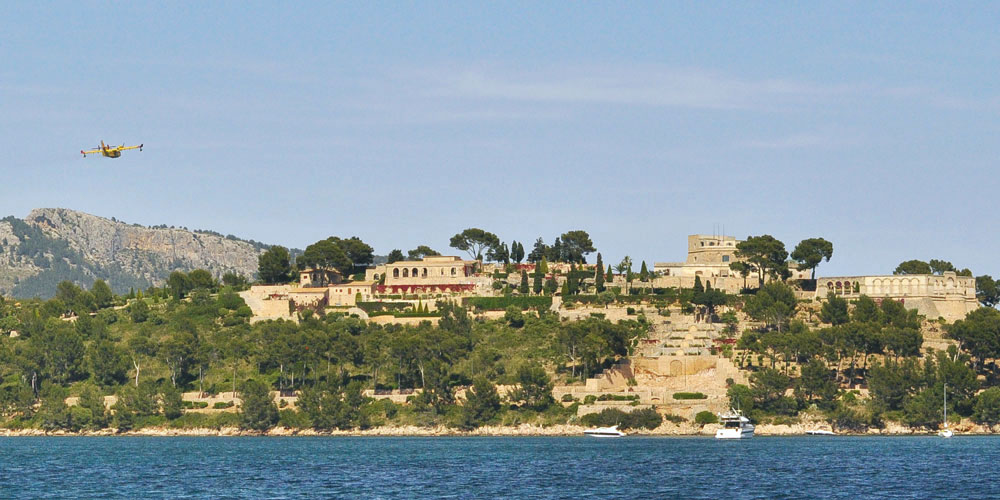 The local housing market has never been more active, with over a quarter of Spanish property sales currently being completed in the Balearic Islands. The prime residential market is particularly buoyant, with a third of island properties costing more than €5 million. Much of this growth is being driven by overseas property buyers in the south west region of Mallorca.
The robustness of the local market is essentially due to demand and supply. Land on the island is finite and prime plots are limited. Everyone wants a sea view and a prime location.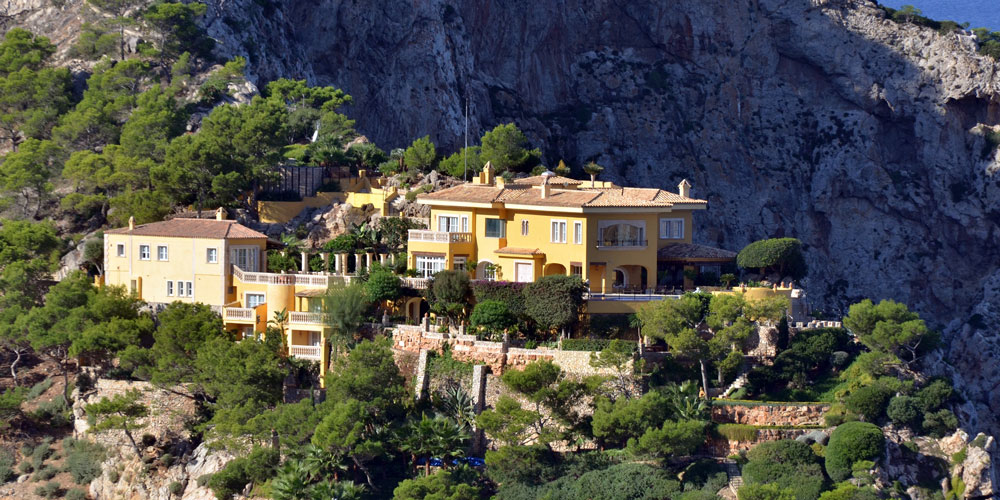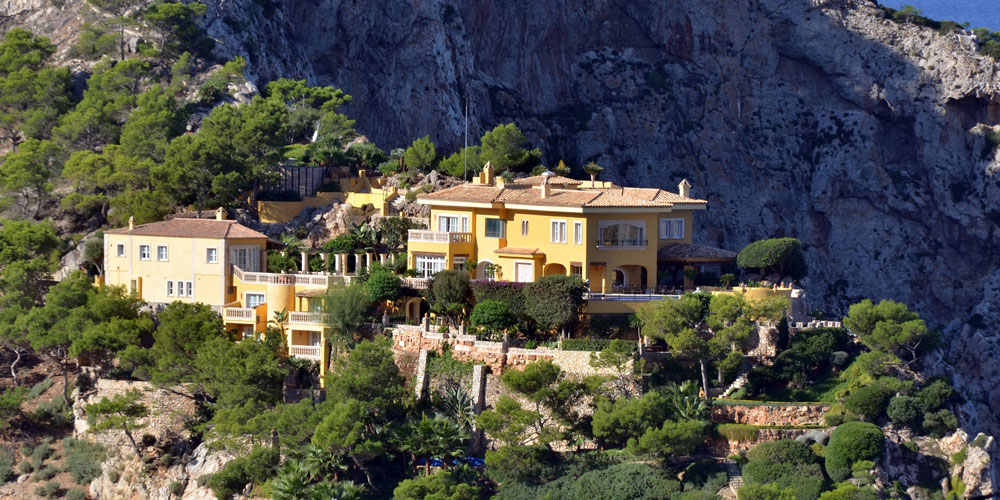 Unlike other popular second home markets, demand and buying activity in the Balearics isn't dependent on any particular nation. Prime property buyers hail from all over the world – buyers from the UK, US, Switzerland, Germany and Scandinavian countries are all investing in steady numbers, and are joined by those from Eastern Europe, Russia and China. Overall, 20.1% of the Balearic Islands residents are foreigners. It's this mix of nationalities that makes the local property so resilient.

The lifestyle of the islands is especially appealing to those who appreciate the romantic charm and relaxed vibe, and the proximity of the natural world. The islands also offer some of Europe's premier restaurants and ample opportunities for golf, yachting and other pursuits.
For wealthy property investors, the Balearic Islands, Mallorca in particular, have become one of Europe's most desirable locations for full-time residency. Mallorca attracts thousands of new wealthy real estate owners because of its favourable climate, excellent infrastructure and well-served airport.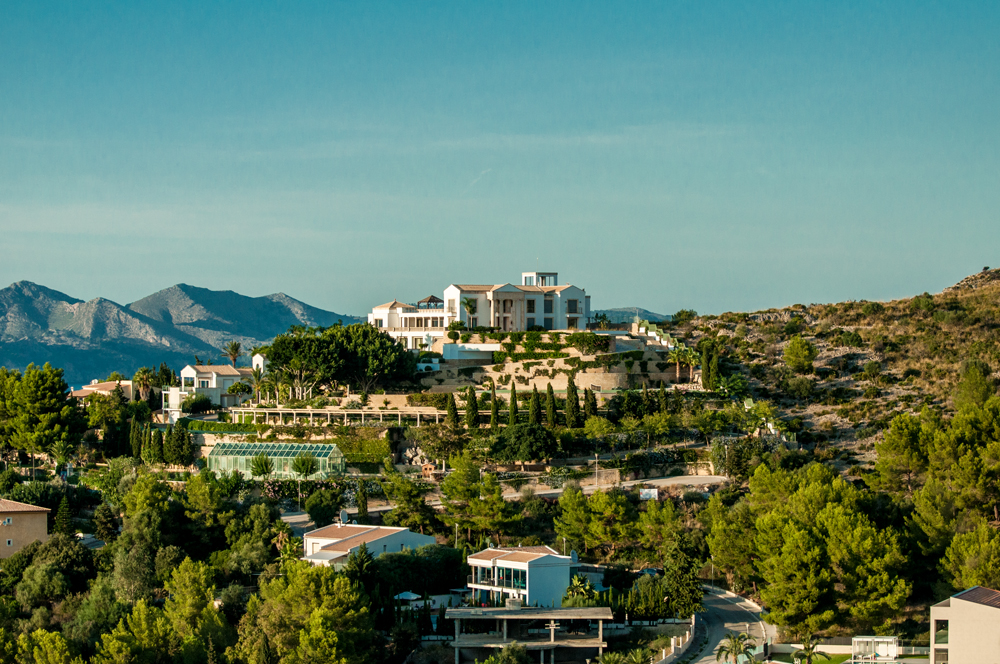 Demand for property in the Balearic Islands is no longer dependent on buyers from the UK or Germany as it once was. High-net-worth individuals from all across Europe, as well as Russia, the US and other parts of the world are increasingly seeking a lifestyle investment in bricks and mortar. They are looking to Mallorca as a key target location.
Many real estate investment experts are talking about Ibiza and Mallorca becoming the next Cote d'Azur, only with more diversity and offering better privacy. Record numbers of private jets are now landing in Palma de Mallorca and Ibiza, and Palma has opened a dedicated landing strip for private aircrafts.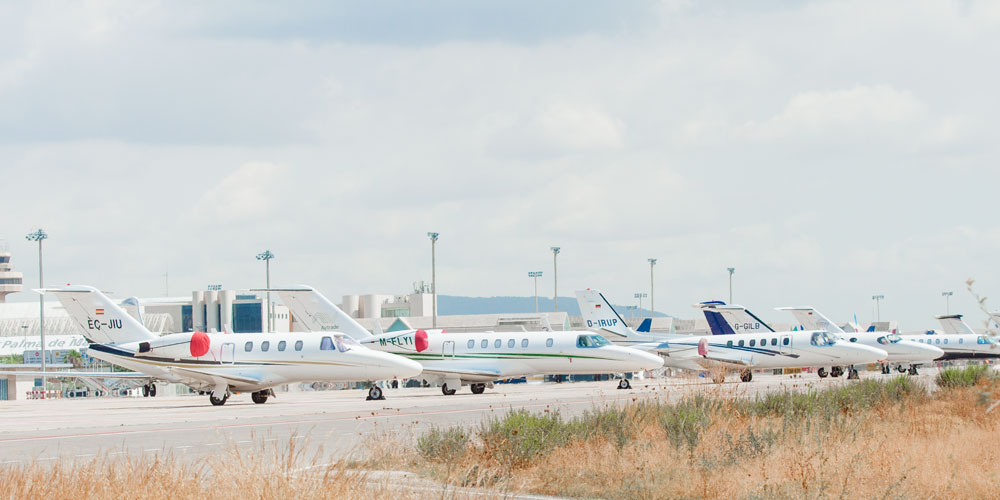 A growing number of super-yachts can also be spotted along the islands coastline; Ibiza Town and Palma have extended their marinas to be able to welcome super yachts for mooring and repairs.

Mallorca is the home of the most modern marina in Europe.

Port Adriano was re-designed by Philippe Starck.

It may be strange to think of Spain, one of the European countries worst hit by the global crisis, as being able to offer a safe haven for rich global investors, but that's what the Balearic Islands have become.
Read more about each of the islands: Mallorca, Menorca, Ibiza, Formentera & Cabrera