Although you may have clients that are already skilled in selling their homes, many homeowners do need guidance from their estate agents to know where to start preparing a house for sale. So, here are 10 straightforward steps that can make a property sell faster.
1. Repair what needs repairing
Doing some repairs around the house can help cause a better impression on visitors and, therefore, raise the selling price.
Advise your clients to fix doors that are creaking or cabinet doors that are loose, substitute a broken tile or piece of flooring. Repairing malfunctioning kitchen appliances is also something to be done, since they can be expensive and no buyer wants extra worries when entering their new home.
When it comes to deeper arrangements, it's a good idea to paint the walls to remove peeling paint or stains from the daily use. They should change the plumbing where it's leaking (remember the visitors might want to test them!), fix dripping faucets or defective plaster as well.
Pay attention also to what's outside the house: windows that get stuck or with cracked glass, missing tiles on the roof and a garden that has seen better days. Instruct them to take care of it all because these small details can make a big difference in how the property is perceived.
In general, people want to buy a property that is in good condition and ready to live in. They usually don't want to spend time and even more money before entering their new home to get it ready. Leaving fixes for the next owner can push potential buyers away, as well as make those willing to buy negotiate to lower the price (since they're spending with improvements).
Also, letting potential home buyers see the arrangements needed makes your house look uncared-for, which leads to them fearing there are worse problems (like structural ones) to deal with.
2. Depersonalize and highlight the house's strengths
Your client's home probably looks exactly what it is: their home. So, one of the main steps to preparing a house for sale is removing anything that marks their personality or that links the property to them, like family photos, kids' toys or their pets' beds.
If your client wants the place to be sold faster and is willing to invest a little to make the property look its best for potential buyers, they should definitely look for a professional to do some home staging. This is a marketing strategy that motivates potential buyers to buy the homes they are visiting by improving the looks and organization of the property, while making the most desirable areas of the house shine and catch the attention they deserve.
And, in case they're not willing to pay for the service, they can (with your help or not) even apply some home staging principles by themselves!
3. Organize and declutter
Reducing the amount of decorations, clothes and whatnots is something that you clients should definitely think about if they want to reduce the visual "noise" caused by displaying too many objects. An unorganized home or one that is overflowing with objects can attract unwanted attention to the clutter, when in reality you really want them gazing at details that were carefully chosen.
Also, let your client know that homebuyers will probably look inside wardrobes, closet spaces and kitchen cabinets to check if the storage space is good enough and matches their needs. So, in their actions to prepare a house for sale, their plan should include organizing the inside of these storage spaces, so potential buyers don't interpret the abundance of personal items as the house not offering enough room to store them.
4. Pay attention to lighting
Next step: changing burned out or blinking bulbs and adding them to lighting points of the house that were not being used. Why? Because a dark place gives an impression of being smaller and colder, kind of like a cave.In order to do justice to your client's property, it should be well-lit, so the rooms look wider and welcoming. Good lighting can even highlight the beautiful furniture, the amazing flooring and other features that make their house so special.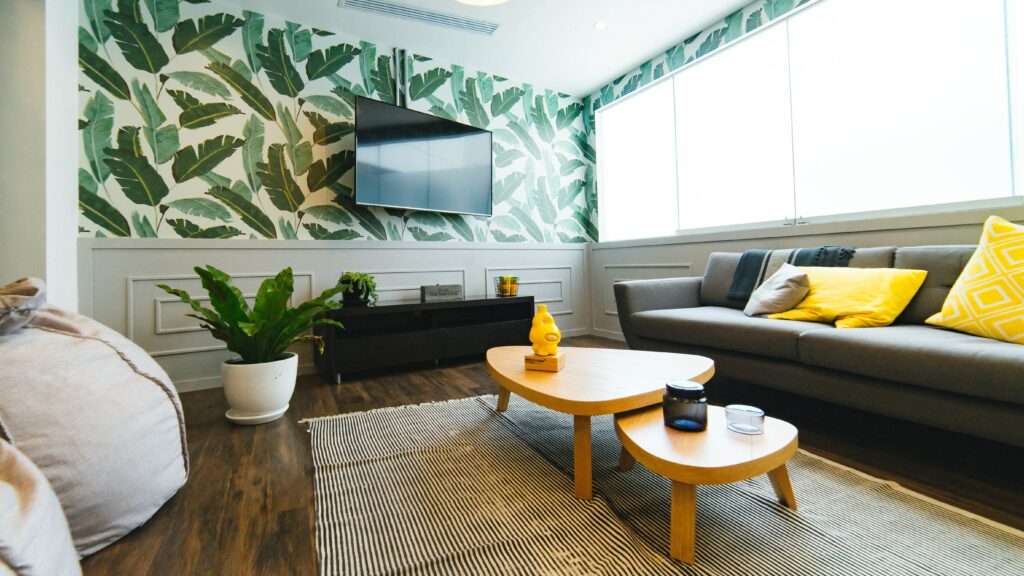 5. Get an energy performance certificate
This document is compulsory in the EU for you to sell or rent a house. So, I'm sure you have this listed as one of the steps to preparing a house for sale.
But one relevant piece of information for you to give your clients is about the importance of doing minor arrangements before the property is evaluated. As you can check in our article about energy certificates, even small changes can affect how the property is classified energy-wise and make it more appealing to potential buyers.
This is an important part of selling the property, since the future homeowners don't want to worry about thermal comfort inside their very new home or be surprised by expensive electricity bills that keep on escalating. So, providing them with a document that proves the place has been prepared for them living their best life is always important.
6. Make a property valuation to hit the bull's-eye with pricing
Now that the property is ready to be shown, this is the part of preparing a house for sale that most depends on you. As we said before, in our article about how a proper market analysis helps to sell more, a well-priced property attracts more visitors and sells faster because it agrees with the reality of the market and expectations of potential buyers.
So, login to CASAFARI and start your Comparative Market Analysis to select up to 30 comparable properties, with similar characteristics and located in the same area. This way you will know exactly how much a property such as your client's in that particular market is worth.
Also, you can resort to Market Analytics to check the movements of the market, in order to understand what is influencing the asking price of the house. It will show you how is market stock for this kind of property, increases and decreases in prices, the time they usually spend on the market and more.
7. Take professional photos of the property
Although hiring a professional photographer would be the best option, your clients might not agree to spend this extra budget. And the truth is you don't really need a professional to get great quality photos.
We already talked about how to improve your real estate photography to make sure your images convey the feeling you were aiming for. You want the property to be portrayed as wide, well-lit, cozy, well-taken care of, a true champion. Follow these tips or send them to your client so you can collaboratively produce the images that will make any potential buyer feel attracted to it.
Finally, remember that any visual aid is important, especially for buyers that might not be able to visit the property. So, create virtual tours, add the plan of the apartments, create videos or any other resource that can bring interested buyers closer to your client's place.
8. Create the best description for the house
And, of course, there's no publishing photos of the house without a proper description! A complete description should:
Show the basic information about the property
Explain more about the location and its surroundings
Inform about lighting, thermal comfort and the energy certificate
Bring information about the facilities in condominium or building (in case or apartments)
Highlight characteristics that fit the profile of potential buyers
It must be enticing to catch the attention of the buyer to know more about the place. Check on our article the best practices to write a captivating real estate listing description.
9. Clean the house until it's spotless
If you want to impress potential buyers, they need to feel at home when visiting, right? And no one feels comfortable in a dirty place. So, prepare the house for sale also in this sense: tell your clients to clean it as thoroughly as possible or provide the contacts for a professional cleaning service that you trust.
It's important not to forget about the details: inside the toilets, the cabinets and even inside the fridge! Those who are really interested in buying will even open the fridge to check if there's enough room for their family's needs, to make sure the first impression is the best possible.
10. Bring in some visitors
All set? Time to receive the visitors! One of our suggestions is to host events that gather possible visitors, introducing them to the joy that is spending time inside this property and showing them how it is prepared to entertain.
But, even if you opt for individual visitors, remember to highlight all the good work that was done both by you and your client: the lighting, the energy efficiency, the realistic pricing, the amount of storage space, the good conditions and more!
Are you ready to start preparing a house for sale? Share this article with your clients to come up with an action plan, align on deadlines and responsibilities and get this property out of the market in no time!
Photo by James McCreddie on Unsplash