This is Part 4 of the series of posts about 20 reasons I love living in Spain. Previously, I've shared my findings on the high quality of life and life expectancy combined with the affordable cost of living in Spain. Official statistical data supports my personal experience. There are just a few places in Europe where you can spend most of the time outside, doing outdoor sports or just sitting in an open-air cafe and enjoying the sun. I'm lucky I can do it all in Spain.
It's true that people all over the world love to travel to this place, and there are so many wonderful things to discover about this fabulous country. The advantages of living and investing in Spanish property are equally numerous, and in this post I will describe the other five reasons why it's a great destination. But actually the list could go on and on!
16. Superlative Hospitality
Copyright: casafari.com. All Rights Reserved.
Living in Spain means facing a really long tradition of genuine hospitality. It's no wonder that it's the third most visited country in the world after France and the US, attracting a record 65 million visitors in 2014. Consequently, the tourism industry is a major contributor to national economic life, worth around €58.6bn or 5.7% of GDP in 2013 (source: World Travel & Tourism Council).

Source: UN World Tourism Organization (UNWTO)
One of the many reasons why Spain is so popular is that its nation is renowned for being respectful and accommodating towards overseas visitors. It's true that Spaniards are a friendly bunch and know how to make you feel welcome in their country. For example, according to a survey conducted by InterNations, a networking group for expats, 85% of foreign nationals were satisfied with their life here, which makes it a great place to settle down.

Source: InterNations (2015)
Overall, there are almost 4.5 million foreigners residing within its territory, almost 10% of the nation's population.
| Resident Population in Spain | Population at 01/07/2015 | Percentile |
| --- | --- | --- |
| Total population | 46,423,064 | 100% |
| Men | 22,807,603 | 49% |
| Women | 23,615,461 | 51% |
| Spaniards | 41,996,253 | 90.5% |
| Foreign Nationals | 4,426,811 | 9.5% |
Source: National Statistics Institute (INE)
But it's really no surprise that several hundred thousand Western and Northern Europeans have moved to the coastal areas of provinces like Alicante, Malaga and Girona, as well as to the Balearic and Canary Islands. Who wouldn't want to live in beautiful surroundings among warm, generous and hospitable people, who are generally happy to share their relaxed atmosphere?
17. Great Architecture
Spain is famous worldwide for its incredible architecture that brims with Moorish, Romanesque and Gothic monuments. Living in Spain is living in a place boasting so many beautiful buildings that excel in historical heritage and aesthetic beauty.
Especially amazing are the Moorish sights, which retain the influence of seven centuries of Muslim occupation. One of the best-known and stunning architectural complexes is the Alhambra de Granada. It is, no doubt, one of greatest wonders of Europe.
Also fascinating is the Mezquita de Cordoba (the Great Mosque of Cordoba) – this is the third-largest mosque in the world, after Mecca and Istanbul's Blue Mosque, and has been a World Heritage Site since 1984.
Benalmádena, a town on the Costa del Sol in Malaga province, is home to the largest Buddhist stupa in Europe (33m high). This spectacular monument stands as a symbol of world peace, prosperity and harmony, perched high in the hills above the coast. It also serves as an ideal place to learn, reflect and meditate.
Plaza de España in Seville, with its Mudejar architecture, is one of the most alluring Spanish buildings and plazas. It is notable for its highly original design, where every province has its bench, coat of arms and artwork in the tile that represents it.
You should also visit some of the spectacular cathedrals of every kind, from La Sagrada Familia, a modern masterpiece and amazing temple designed by Gaudi, to the Cathedral of Santiago de Compostela – standing proudly in its Galician town, it's also a place of international pilgrimage.
And of course the Catalan master Gaudí, in the 19th century, endowed Barcelona with some of the world's most beautiful and unusual buildings that give the city its special charm.
Besides outstanding masterpieces, you'll be amazed at the diversity of residential architecture in every province; rooted in the Roman, Phoenician and Arabian cultures and mixed with the last century's Bauhaus, then adopted, experimented on and transformed here. In the Balearic Islands and the mainland's popular coastal resort areas like Marbella, in particular, you'll find high-end modern villas from the world-renowned architects.
18. Vibrant Nightlife

Spain is well-known internationally for its festive vibe; however, at nightfall the atmosphere becomes even more explosive! Party-animals are welcomed with countless opportunities for entertainment. You'll find Tapas bars, cocktail bars, clubs, jazz lounges, live music venues and flamenco theatres to suit any mood, musical taste and age group.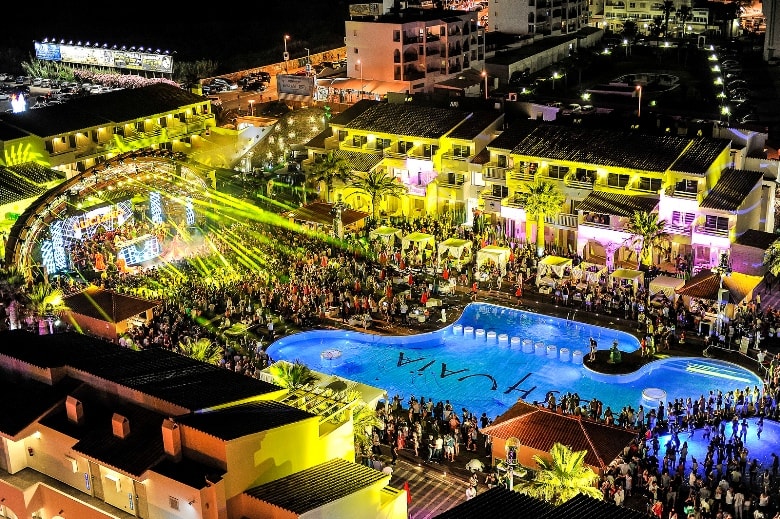 Ushuaia Luciano Opening, Ibiza (CC BY-NC-ND 2.0)
Spanish nightlife is one of the greatest and most diverse in Europe – from the world-famous beach clubs and nightclubs of Ibiza to Madrid's wide variety of party venues. Barcelona's party scene is as fabulous as the city itself.
But evening entertainment is part of the culture and takes place all over the country. Every street, plaza and bar is filled with people in the evenings, or during the heat of the summer months when nobody wants to spend time inside.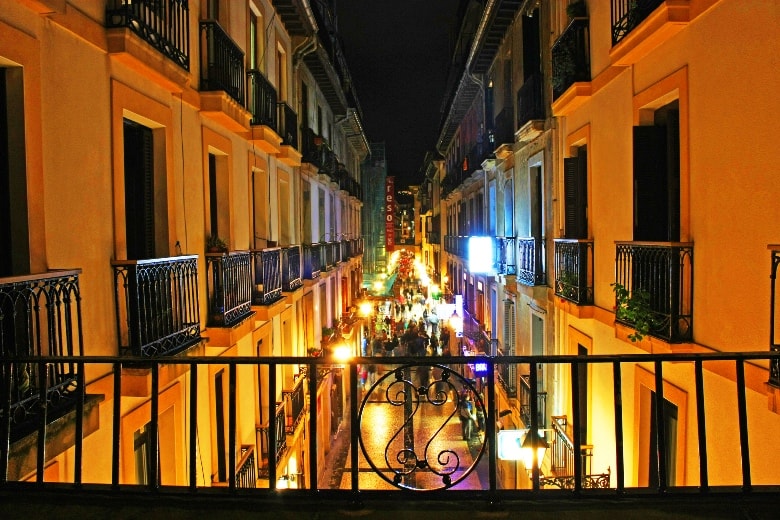 San Sebastian, Basque Country (CC BY-NC-ND 2.0)
In summer, coastal resort areas attract partygoers from all over Europe, offering a wonderful mix of lively bars, stylish clubs and posh beach parties. For the most delightful experience, the upscale resort of Marbella invites you to enjoy the trendy lounges and clubs dotted around the Puerto Banus and Golden Mile areas.
Malaga, one of the most chic cities of Andalusia on the Costa del Sol, is also one of the best ways to experience Spanish nightlife at its finest. Interestingly, it claims to have more bars per square metre than anywhere else in Europe.
The top party cities also include Valencia, well-known for its bohemian atmosphere; Seville, which combines its long-standing flamenco traditions with a modern hangout vibe; and Palma de Mallorca – the ultimate destination for trendy clubs and superyachts.
19. Diversity and Variety
However you look at it, living in Spain offers you a country amazingly full of variety. It appears to have multiple countries within one, offering distinct regional cultures and remarkably different geographical landscapes of incredible beauty.
The Iberian peninsula is shaped by its vast fields, snow-capped mountains, lakes, beaches and sunny coasts along with the lush islands. Year-round mild weather or four distinct seasons – pick whatever climate you love and you'll find it here.
When you think of Spain, you might picture arid landscapes or lush warm greenery. Amazingly, though, it is the second most mountainous country in Europe, after Switzerland. Its main peak is the active volcano Teide (3,718m) on Tenerife, making the island one of the world's most elevated above the ocean floor (in total it is 7,500m high).
The second highest peak, Mulhacén (3,478m), is in the Andalusian mountain range of Sierra Nevada, which translates as "the snowy range". Europe's southernmost ski resorts, combined with the hottest temperatures at sea level, make this region one of the most diverse of anywhere you're likely to visit.
In the northern half of the peninsula, you will find the Picos de Europa and the Pyrenees, along with distinct natural lakes, such as Sanabria Lake and the Lakes of Covadonga.
The culture is quite diverse too. Today's Spain was formed from several former kingdoms, now 17 autonomous communities, whose regional differences are still alive. Catalonia, the Basque Country, Galicia, Andalusia, Valencian Community and others – each one is wonderfully exclusive.
Every region provides a diverse range of experiences, with its own fascinating history, traditions, languages, unique produce, places to go and activities to do. Going from one to another feels just like visiting another country.
20. Ease of Travel
And finally, the excellent infrastructure enables travellers to hop between Spanish cities easily, cheaply and by a variety of different modes. High-speed AVE trains, planes, buses and cars are all conveniently accessible – not to mention the ships destined for the Canary and Balearic Island groups.
El Prat in Barcelona and Barajas in Madrid are the most important airports, with plenty of international flights. Madrid-Barcelona is also one of the city pairs with the highest number of flights per week in the world (source: Wikipedia).
The busy secondary airports throughout Spain see a considerable traffic as well, providing good connections to other European countries. The result is that travelling to the Iberian peninsula is easy from anywhere in the world.
Palma de Mallorca airport (PMI) has a dedicated terminal for private jet charter flights, one of the biggest in Europe. Record numbers of private aircraft land in PMI, offering ultimate privacy and luxury.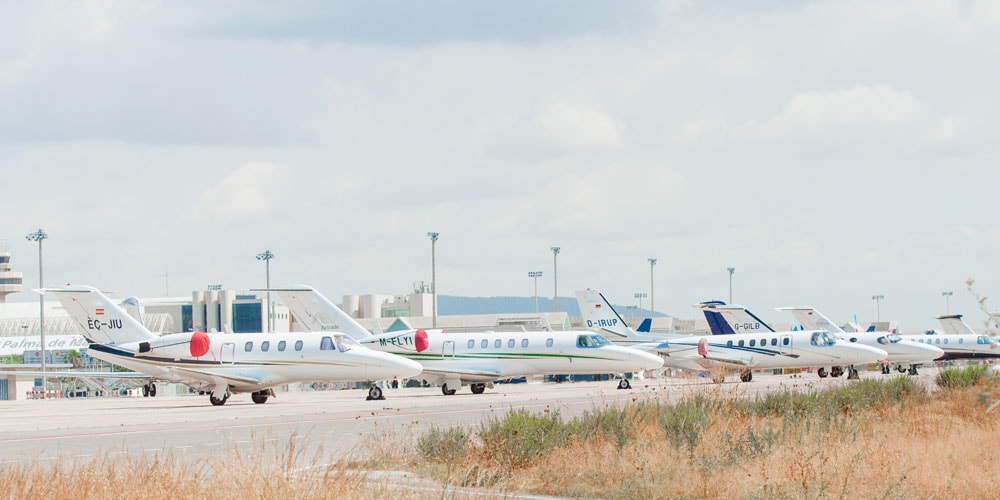 Copyright: casafari.com. All Rights Reserved.
Spain also boasts the highest number of blue flag marinas (556) in Europe, with the most popular yachting destinations being the Balearic Islands (Mallorca, Ibiza/Formentera and Menorca) and Marbella.
Ibiza Town and Palma have extended their marinas and welcome a growing number of superyachts for both mooring and repairs. Mallorca is also a home for Europe's most modern marina of Port Adriano, which was redesigned by Philippe Starck.
Bottom Line
This is my version of living in Spain – a truly fascinating destination to visit and a great place to live. Why not try it for yourself? But beware – the more you explore, the less you want to leave!