According to recent reports, British investment in Algarve real estate is at a high even in spite of Brexit, meaning that the south of Portugal remains a popular spot for international buyers. This southern region of Portugal has long attracted French and German property interest too, which doesn't seem to be wavering either.
Albufeira in winter is the off-season optimum choice for a coastal property – so with that said, here is a spotlight on this ever-beautiful municipality.
A closer look on Albufeira
Sustainability
In November 2018, Albufeira was awarded the ECOXXI Green Flag for local sustainability. Awarded by the international Blue Flag association, the prize went to Albufeira for the tenth year running, and marks the municipality's environmental efforts that surely make it a great place to look for property.
The council president, Jose Carlos Rolo, says that this award affirms the municipality's commitment to investing in infrastructure and resources to guarantee environmental sustainability.
A paradise during winter months
Albufeira in winter has long been known as the ideal getaway for second home owners hailing from colder countries. And for good reason: although January is the chilliest month of the year in this region, the twelve degree Celsius average temperature is a welcome change from icy climates elsewhere.
During the colder months, busy tourism is at a low, meaning that you have the charming streets of the Old Town and the strip virtually all to yourself.
There is one more reason why Albufeira in winter is a great place to be: the unforgettable New Year celebrations light up the town. On December 31, the locals ring in the next twelve months with a lively firework display and open-air concert.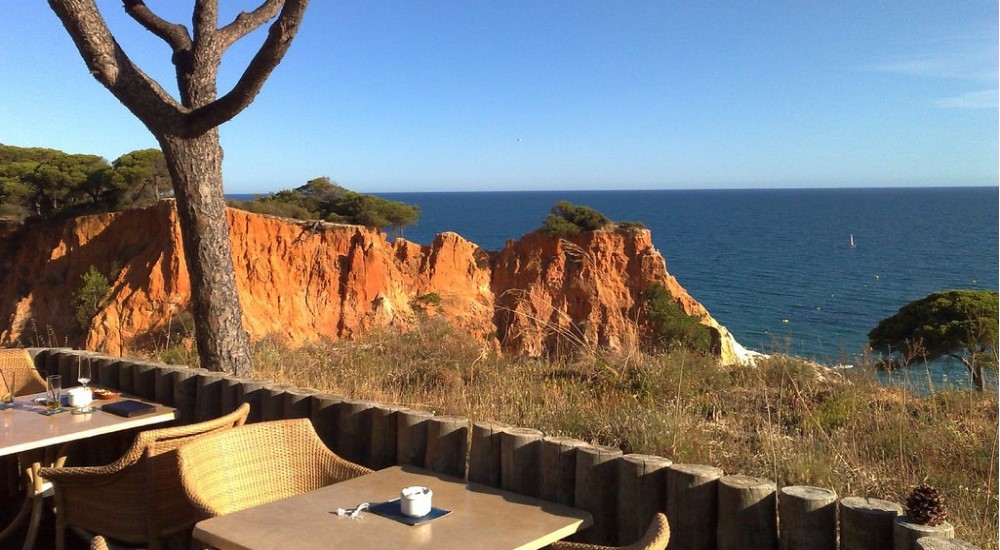 Recent reports have shown that investment in Albufeira property has not been dampened by the uncertainty of Brexit. The municipality has a considerable expat community, which is why supermarkets are well-equipped with international brands and home comforts.
Albufeira is also conveniently close to other fascinating Algarve gems, such as Silves, Faro and Lagos. Various golf courses dot the town of Vilamoura, where in the low season you can tee-off for a lot cheaper.
To find out more about living in Albufeira all year round, read our area guide.