Offering a unique combination of great weather, wonderful food and exciting leisure activities – all at a close distance from mainland Europe – Mallorca and Ibiza have long been attracting people investing in second homes. And now in the age of bargain flights to the Balearics, it has never been easier to enjoy the finer things in life, even if it's only for the occasional weekend at a time.
Let's take a look at what makes Mallorca and Ibiza stand out as second-home hot spots.
Weather: Here comes the sun!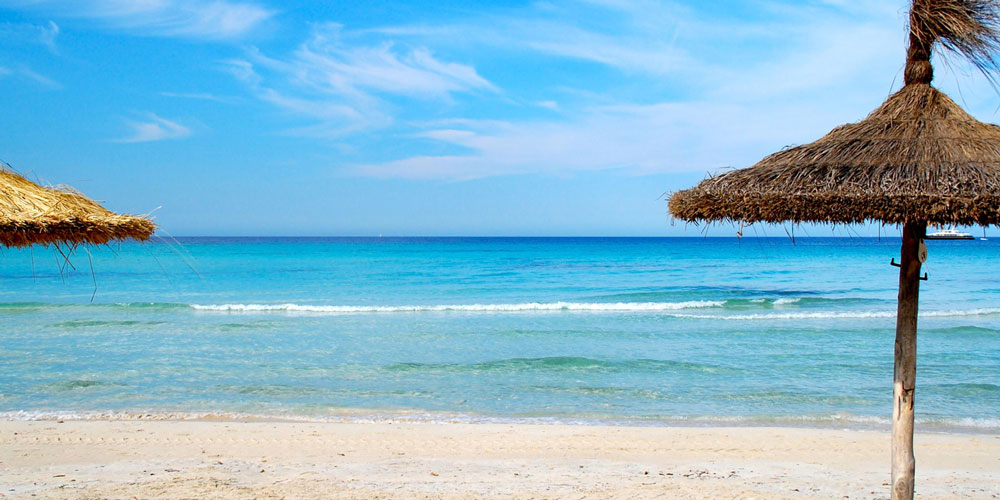 Copyright: casafari.com. All Rights Reserved.
Mallorca and Ibiza enjoy wonderful weather at different times of the year. With an annual average of over 2,700 hours of sun shine on both these islands, there is no shortage of opportunities to catch the rays and top up on vitamin D.
The summer on these islands is exceptionally long, extending easily from May until September. With the average temperatures during these months reaching the mid-20°C, mealtimes become longer and life tends to slow down.
Autumn in Mallorca and Ibiza is much like the summer of north European countries, with temperatures rarely beginning to drop before November. Indeed, with the first almond blossom appearing as early as January, spring comes round sooner than you might think.
With such balmy weather for much of the year, Mallorca and Ibiza make perfect holiday destinations for different seasons. Whether you are looking to acquire a strong tan in the summer, or simply looking to escape the grey winter months of Northern Europe, these islands can cater to all your weather requirements.
The Mediterranean rhythm of life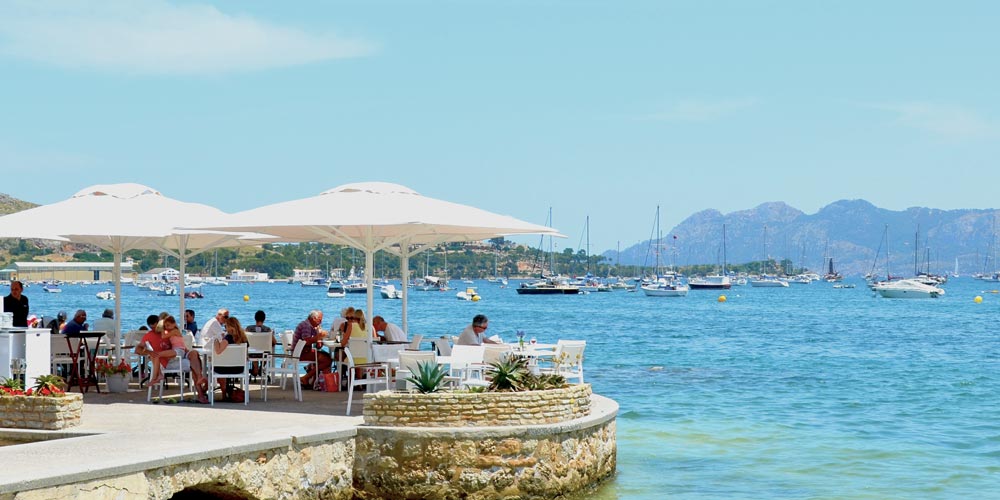 Copyright: casafari.com. All Rights Reserved.
Perhaps the main consequence of these long sunlight hours in Mallorca and Ibiza is the Mediterranean rhythm of life, characterised by a healthy work/leisure balance. "Saber vivir", knowing how to live, is an important part of the islands' relaxed cosmopolitan culture, which can be in sharp contrast to what expats are used to back home.
In particular, the climate makes it possible to spend a lot of time outdoors, with café terraces being packed all year round. Meals in the Balearic islands are usually family affairs, with the whole family coming together to enjoy some quality time. Afternoon naps, "siestas", are also popular among the locals, especially in summer.
In short, people on the Balearics tend to work to live rather than live to work, and second-home owners can easily tap into the many advantages of the Mediterranean lifestyle.
Nightlife in Ibiza and Mallorca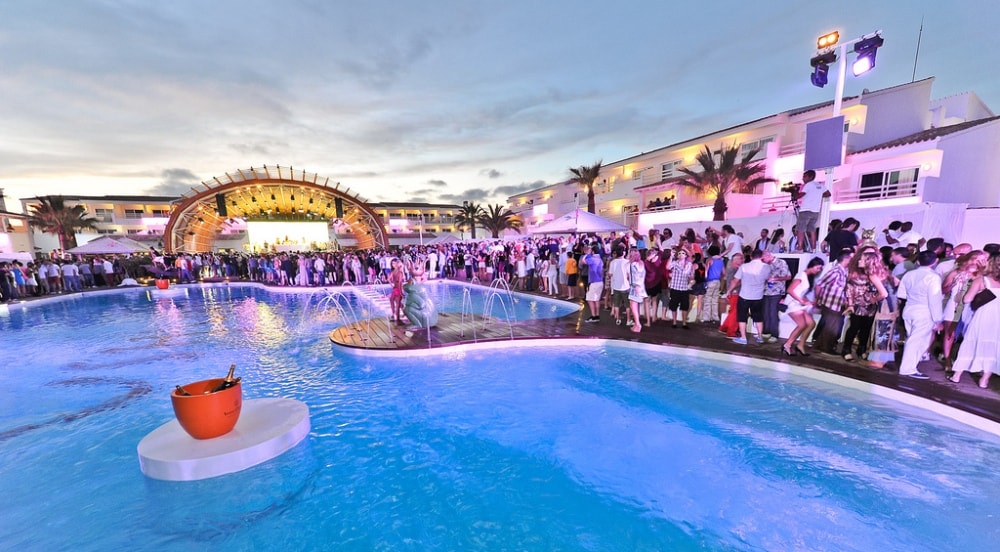 Roberto Castaño, (CC BY-NC-ND 2.0)
You don't have to be part of a wild British stag party to enjoy the Balearic nightlife. Both Mallorca and Ibiza have a wide range of elegant bars and nightclubs that can satisfy every taste of second-home owners.
In Mallorca, Palma's Paseo Maritimo attracts many world-class DJs at different beach clubs, and there are many exclusive restaurant-clubs just outside the city center. In addition, expats can party hard alongside international holidaymakers at the holiday resorts of Magaluf, Can Pastilla and Arenal.
Ibiza is perhaps best-known for its nightlife, which again can cater to all tastes and ages. Playa d'en Bossa is on the east coast of the island, just south of Ibiza town, and boasts a beautiful long beach with a pulsating nightlife. If you are looking for something quieter, Santa Eulalia is a town on the east coast with no big nightclubs, but plenty of fashionable wine bars and chic tapas bars.
Sports: Something for everyone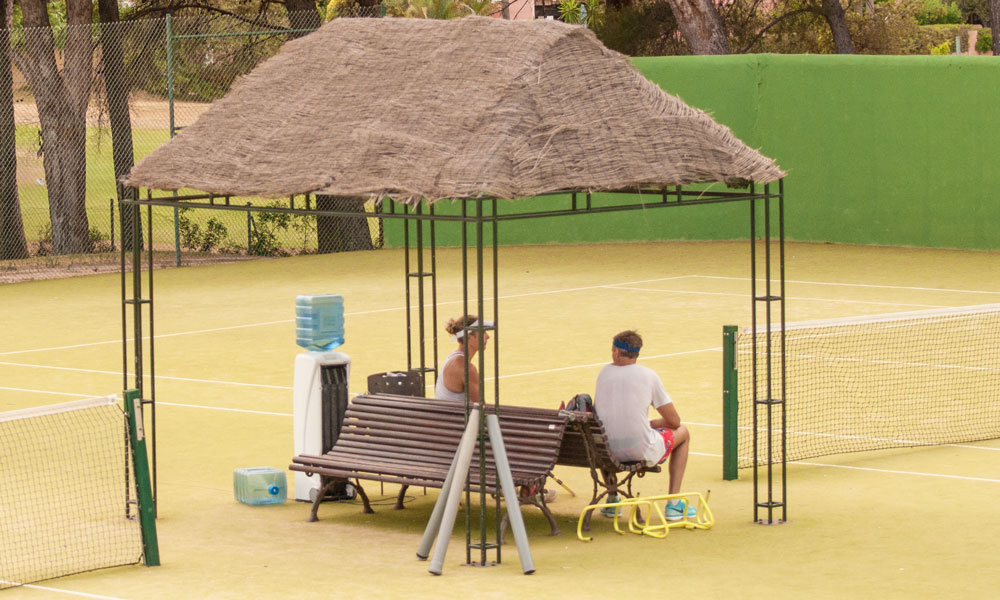 Copyright: casafari.com. All Rights Reserved.
Given the islands' favourable climate, expats can easily enjoy a very wide range of sports and outdoor activities.
Mallorca has no fewer than 28 golf courses on the island, and there is no short supply of instructors on hand to offer lessons. The pick of the bunch is the Son Gual resort, designed by three-time German amateur champion, Thomas Himmel. For those with the right handicap, the island is also home to the Mallorcan Classic, a regular stop on the European Tour.
Tennis clubs also abound – Mallorca being the birthplace of Carlos Moyá and Rafael Nadal – and the related sport of paddle is also widely played. The Mallorca Cricket Club is always open to new players and spectators, having its own ground in Magaluf. Their regular matches are most often against UK-based teams.
For those seeking an adrenaline rush, Mallorca offers a wide range of exciting and extreme sports, including hang-gliding, kitesurfing, and mountaineering.
The island is also a popular training camp for cyclists, and, with more than 35,000 cyclists visiting the island every year, has become one of the most popular racing destinations in Europe.
But of course, the Balearics wouldn't be the Balearics without all the sea-based opportunities these islands offer. From yachting to surfing, and from fishing to diving, there is plenty going on to keep water lovers busy. Whatever your sport of choice, Mallorca will almost certainly boast the right facilities as well as like-minded individuals.
Shop till you drop!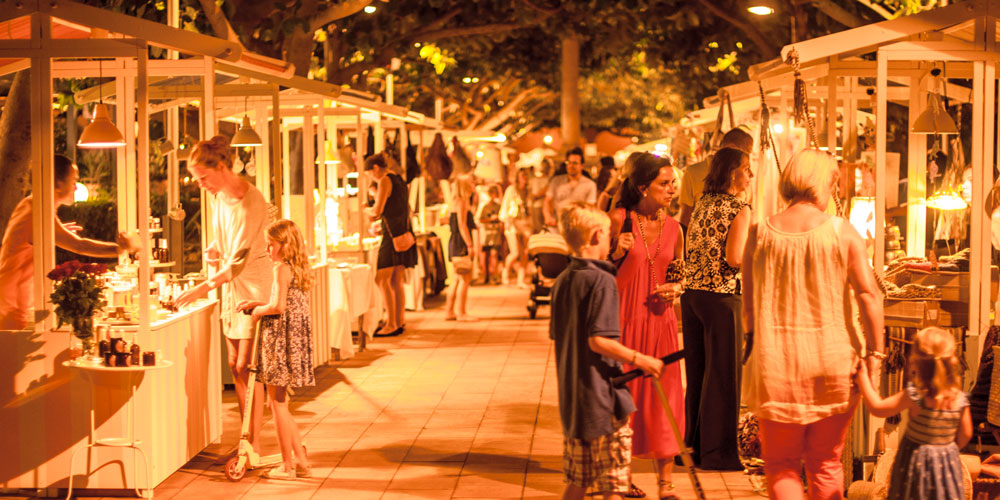 Copyright: casafari.com. All Rights Reserved.
Mallorca and Ibiza are among the best Spanish locations for serious shopping. Complimenting the many independent boutiques, both islands offer a staggering number of designer stores – including Louis Vuitton, Hugo Boss, Tommy Hilfiger, Prada, Cartier, Loewe, Stella McCartney, Carolina Herrera, and many more.
In most towns and villages, there will be a traditional market, and expats can expect old-fashioned personal service from butchers, greengrocers, fishmongers, who in most cases are very welcoming of foreigners despite a sometimes limited grasp of foreign languages. On both Mallorca and Ibiza, there are a number of mini-marts that cater specially to all the expat requirements, selling household items, toiletries and foodstuffs from UK and German brands.
The small Mallorcan village of Consell has a large Sunday morning flea market, where you can find pretty much everything under the Balearic sun, including books, antiques and curiosity items. For DIY equipment, sports clothing, and international retail brands, there are a number of large shopping centres, and both islands have an IKEA store.
A cuisine catering to all tastes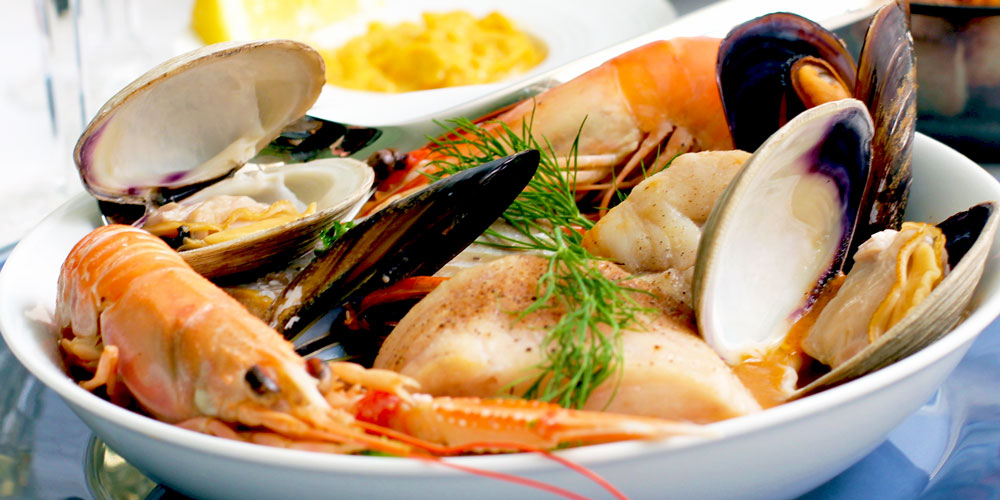 Copyright: casafari.com. All Rights Reserved.
With a combined 3,800 restaurants in Mallorca and Ibiza, there is hardly a shortage of options on these islands. Indeed, in recent years, the Balearics have become well-known as a foodie destination, and the islands' gastronomy caters to increasingly diverse tastes. From authentic paellas on the beach and tapas bars on most streets, to Michelin-standard cuisine at smarter resorts and traditional roasts at restaurants inland, the islands have it all when it comes to food.
On the Balearics, no meal is complete without one of the islands' fantastic wines. There are over 400 bodegas on these islands, producing a wide variety of quality wine.
The quality of the market and supermarket food is very high, with a great deal of the produce being sourced within the islands themselves. In particular, seafood is of a high standard, while the available olive oil offers the traditional Mediterranean touch to any meal.
The bottom line
Life on the Mallorca and Ibiza has a lot to offer second home owners. Within close reach of most European locations, these islands offer a relaxed Mediterranean lifestyle, which caters to the particular tastes and activities of professional expats.
Visit casafari.com and sign up for CASAFARI property search and market updates. Compare prices and get the latest property market analysis in Mallorca and Ibiza.