Center of Luxury and Lifestyle in Cascais e Estoril
Extending along the coast between the Portuguese capital city of Lisbon and the thriving beach town of Cascais is a stretch of coastline called Estoril. A Cascais and Estoril property puts international residents directly between these two towns. This makes access not only easy but efficient by car or by regional train. Surrounded by nature, beaches, mountains and more-than-adequate amenities, a second-home purchase in Cascais and Estoril primes residents for the luxurious tranquility that the Portuguese Riviera is known for.
Cascais and Estoril are considered municipalities of Lisbon and border the southwestern coast of central Portugal, eventually lengthening to the coastline of the Atlantic Ocean. The region once served as a holiday retreat for royalty and today still caters to its opulent international residents. Cascais and Estoril homeowners can reach Lisbon's International Airport in about 30 to 35 minutes by car (35 kilometers) and also have access to two local train station stops: Estoril and Monte Estoril.
Cascais e Estoril Property Insights
Prices for a Cascais e Estoril property exceed the regular in the province of Cascais. The average price for an apartment here hovers around €4,250 per sq. meter and a price for a house is €4,150 per sq. meter.
Privileged position providing the beautiful sea view raises the average price to €6,800 per sq. meter for an apartment and to €5,000 per sq. meter for a house. 
The region offers several investment opportunities too. These can be acquired for €3,000 per sq. meter in average.
The most renowned real estate agencies on Cascais e Estoril property market are REMAX, with more than 300 listings, Porta da Frente (Christie's) and Sotheby's exceeding 180 listings in the area.
23. September 2018
Sale price distribution in Cascais e Estoril
Sale price per sq.m. for each property price in Cascais e Estoril
Why Cascais e Estoril Property?
Cascais and Estoril's neighborhoods feature various properties for purchase. These range from apartments to free-standing houses, and include Alto dos Gaios, Galiza, and the coastal area of São João do Estoril. These family-friendly suburbs are within a short distance to amenities such as supermarkets, churches and local schools. Futher north are the more residential neighborhoods of Pau Gordo, which borders the Estoril Golf Club.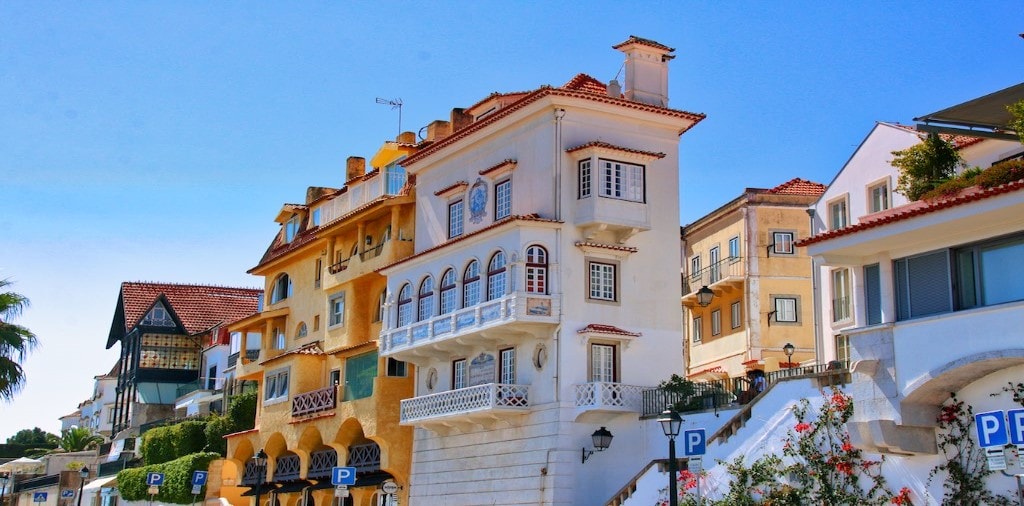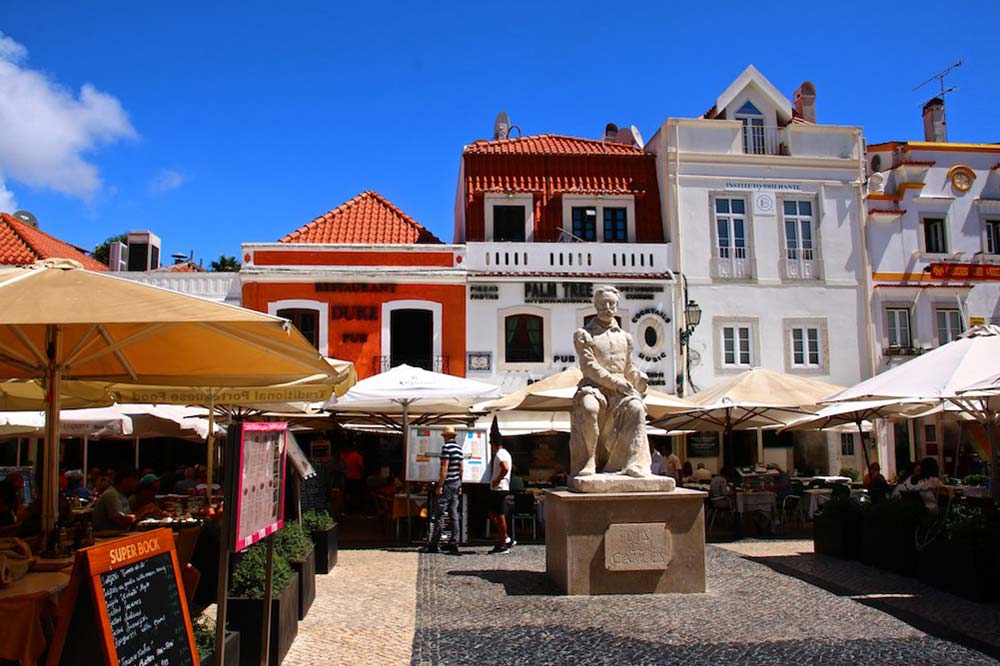 Pictures by Alain Rouiller via Flickr
The climate of Cascais and Estoril is quite temperate. Occasional wind gusts flow in from the Atlantic Ocean and provide a coastal breeze. Summers are warm and humid with average temperatures of 23 degrees Celsius (74 degrees Fahrenheit). They have nearly 11 hours of sunshine per day. Winters are cooler and windy. The coldest temperatures dip to 12 degrees Celsius (53 degrees Fahrenheit).
The area gets as few as four to five hours of sunlight per day. Cascais and Estoril see the largest amount of rainfall in November, with up to 144 millimeters (or 5.6 inches) of rain during the month.
Wind speeds in Cascais and Estoril are highest in July when an average of 13.6 days experience wind speeds of 28 kilometers (17 miles) per hour and 14.3 days experience wind speeds of at least 19 kilometers (11 miles) per hours.
August is the best time to dive into water activities like swimming, boating, and windsurfing when water temperatures reach up to 22 degrees Celsius (71 degrees Fahrenheit). July and September experience only slightly lower water temperatures and are still fitting for water activities.
Ambinace and Lifestyle
The Bay of Cascais houses the Cascais Marina where yachts and boats dock for the day. Several Cascais beaches have been awarded the European Blue Flag for excellence and are particularly suitable for residents with children. Past award recipients include the beaches of São Pedro do Estoril, Carcavelos, and Parede.
Praia do Tamariz is a popular beach located just in front of Estoril Casino. It is easily accessible by the adjacent train station. Praia da Rainha is slightly more secluded by cliffs and was once the private beach for Queen Dona Amelia.
Cascais backs up to the immense Sintra-Cascais Natural Park. Here, you can find nearly 36,000 acres of walking paths, hiking trails, architectural finds, and expansive views over the Atlantic Ocean.
For weekends on the green, Cascais and Estoril property owners can head west to the Quinta da Marinha resort. Here, they can visit Oitavos, an 18-hole championship golf course named one of the world's top 100 golf courses. The resort also has an equestrian center where visitors can ride horses or attend occasional horse shows.
Cascais and Estoril art aficionados can pay a visit to VSB Art Gallery in Monte Estoril. Art'i Batik in Cascais-Centro, or the David Levy Lima gallery or Luchapa gallery, both in Parede.
Fine-dining restaurants dot the coast and feature a handful of Michelin-star restaurants. Choose from a Nordic environment and ocean views at Cimas to international cuisine in an English-style space at Four Seasons.
In Cascais-Centro, traditional Portuguese seafood is delivered from one farm to two exquisite restaurants: Visconde da Luz and Luzmar. Both also offer a superb collection of port wines.
The Estoril promenade runs along the southern edge of Estoril. It features a bevy of waterfront bars that open until the wee hours of the morning.
Each spring, Cascais and Estoril host Carnival parties to kick off the Easter holidays. Estoril also welcomes crafters to its annual handcraft festival, the oldest such festival in Portugal.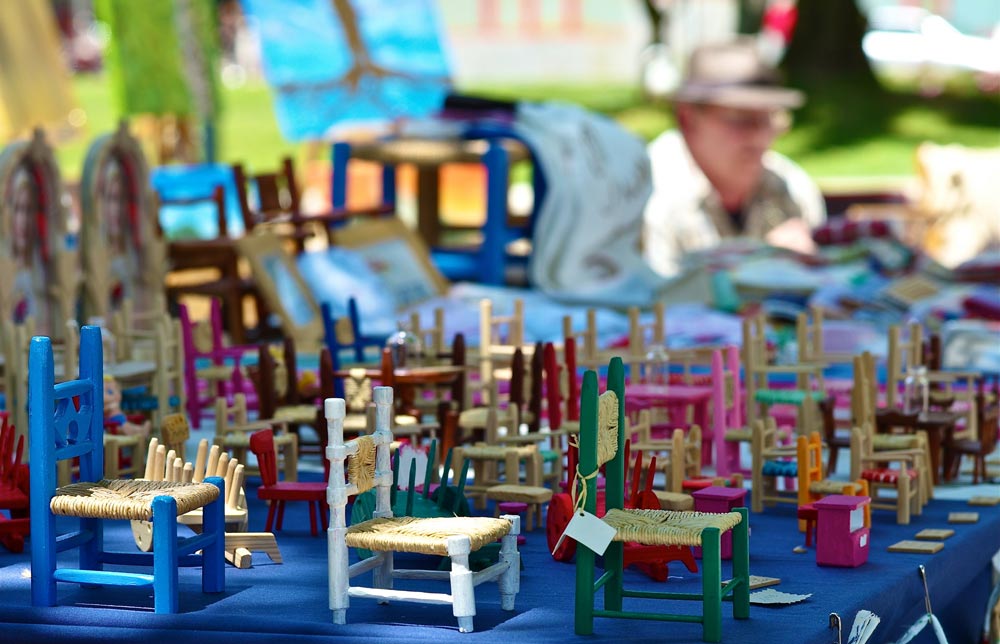 Photo by Pedro Ribeiro Simões
At the end of each summer, locals celebrate the Sea Festival. This is a centuries-old celebration that pays homage to the town's proximity and reliance on the water.
As a respite for beach lovers and city dwellers alike, Estoril and Cascais properties bring the best of these two worlds together in a creative and cultural marriage.

Hero picture by Boris Dzhinagarov