Real Estate Prospecting, More Efficient Than Ever
CASAFARI Go is the game-changing solution for modern real estate professionals. With our easy-to-use app, you can track your team's prospecting efforts, measure results, and stay organised like never before.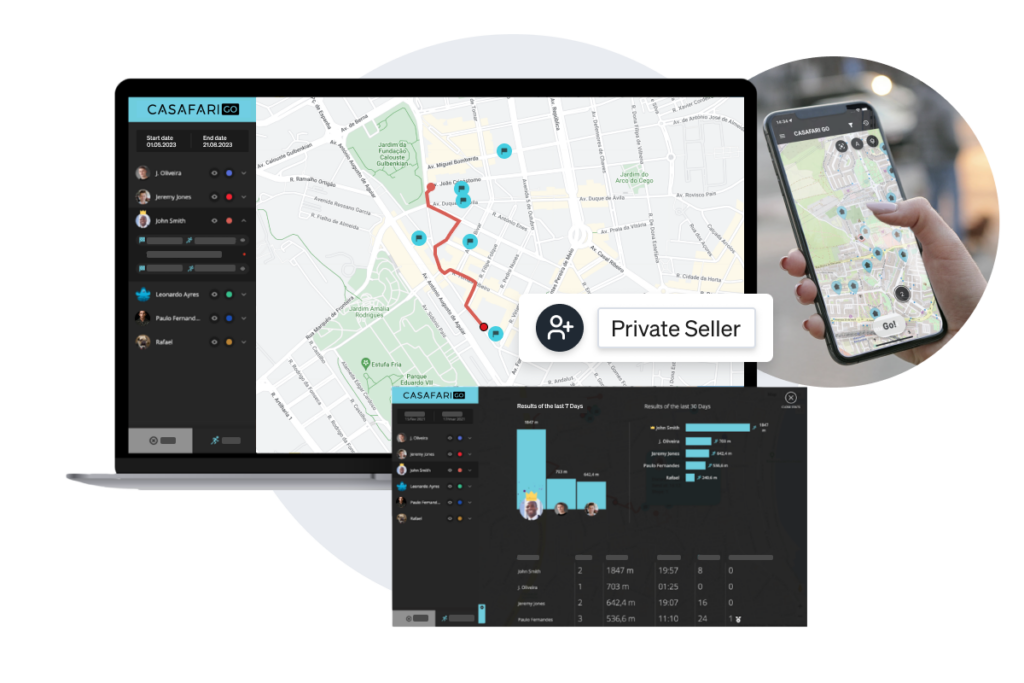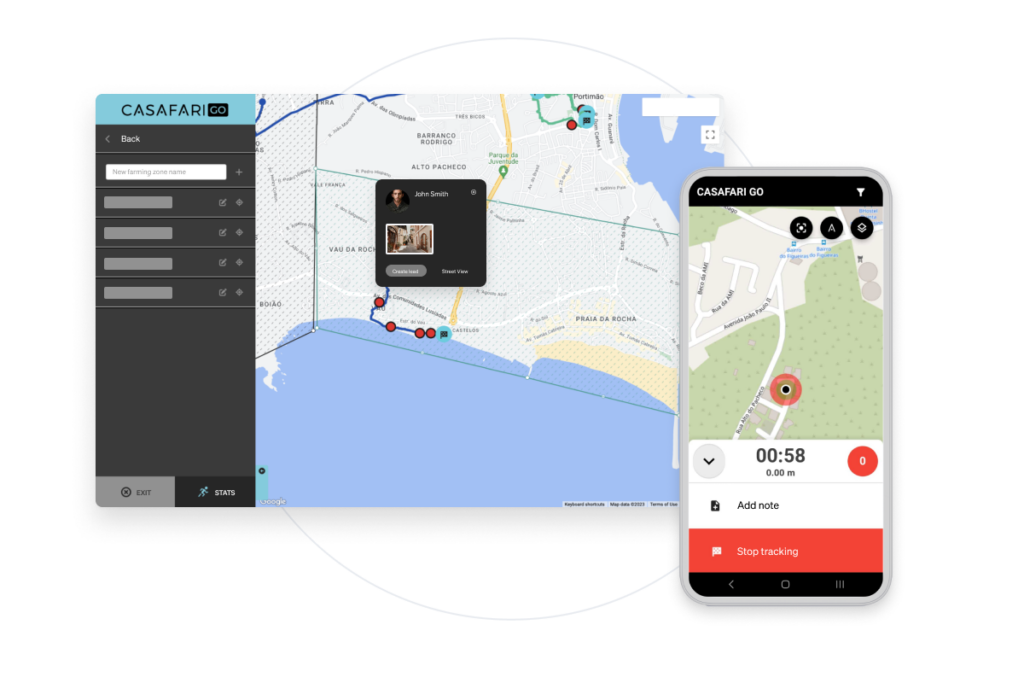 The next generation of real estate prospecting
CASAFARI Go uses cutting-edge technology to replace outdated paper-and-pencil methods. With our app, you can:
Track your team's itineraries and distances travelled.
Measure the number of opportunities created and closed.
Analyse and compare stats by agent or team.
Get a clear picture of your team's results with easy-to-read reports and visualisations.
Foster healthy competition between agents with gamification features.
Maximise your team's productivity
Make the most of every minute on the job. Agents can use our app to:
Plan their itineraries.
Take notes and photos at each stop.
Filter by private sellers to obtain new real estate leads.
Stay on task and within their designated areas of focus.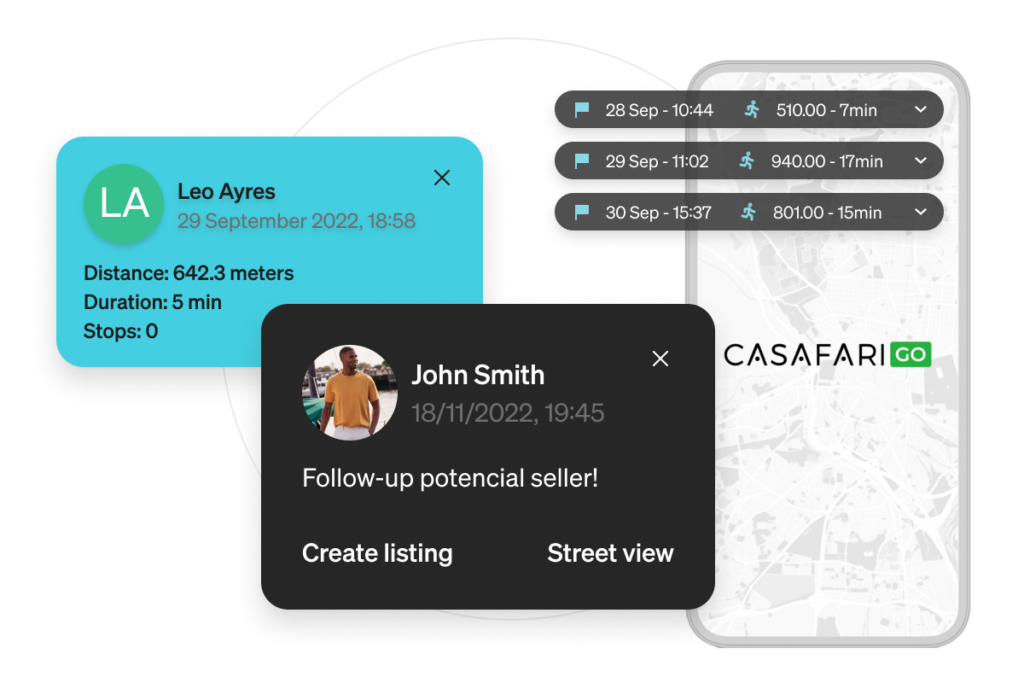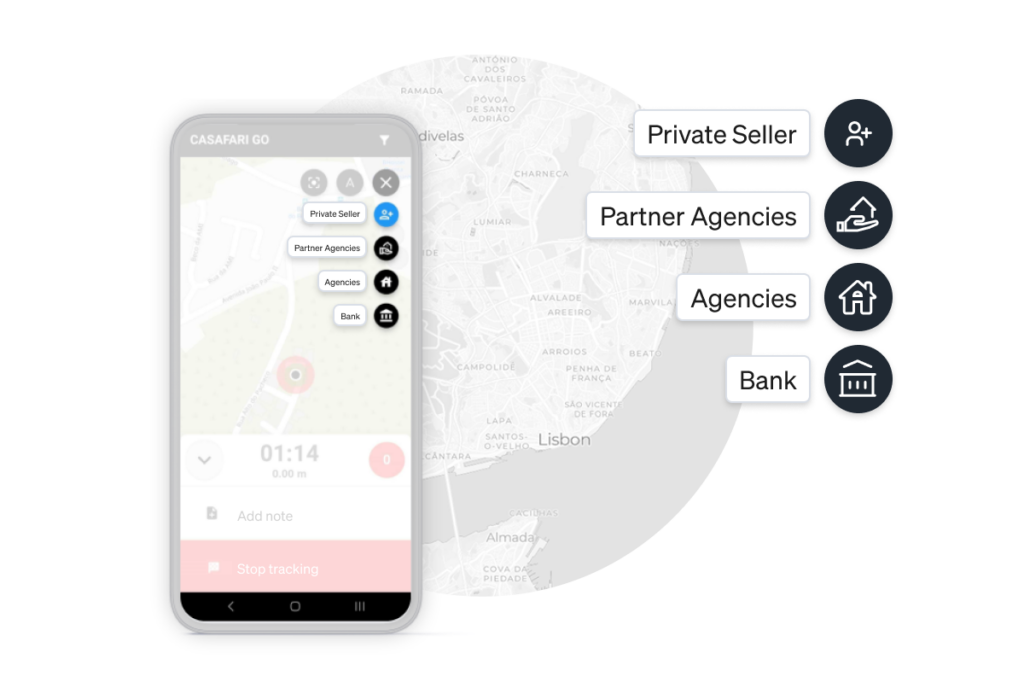 Seamless integration with CASAFARI real estate data
CASAFARI GO connects with Europe's largest property database, enabling agents to:
Filter properties on the map by private sellers, partner agencies, and banks.
Use the interactive interface for augmented reality property prospecting.
CASAFARI GO is very good for lead acquisition. It's an original tool among all the others available on the market.
CASAFARI Go: Take your team's real estate prospecting to the next level