Your Real Estate Prospecting, More Efficient Than Ever
Tired of outdated and inefficient real estate prospecting methods? Say hello to CASAFARI Go – the game-changing solution for modern real estate professionals. Prospection 2.0 – all your real estate leads and prospecting efforts in one mobile app.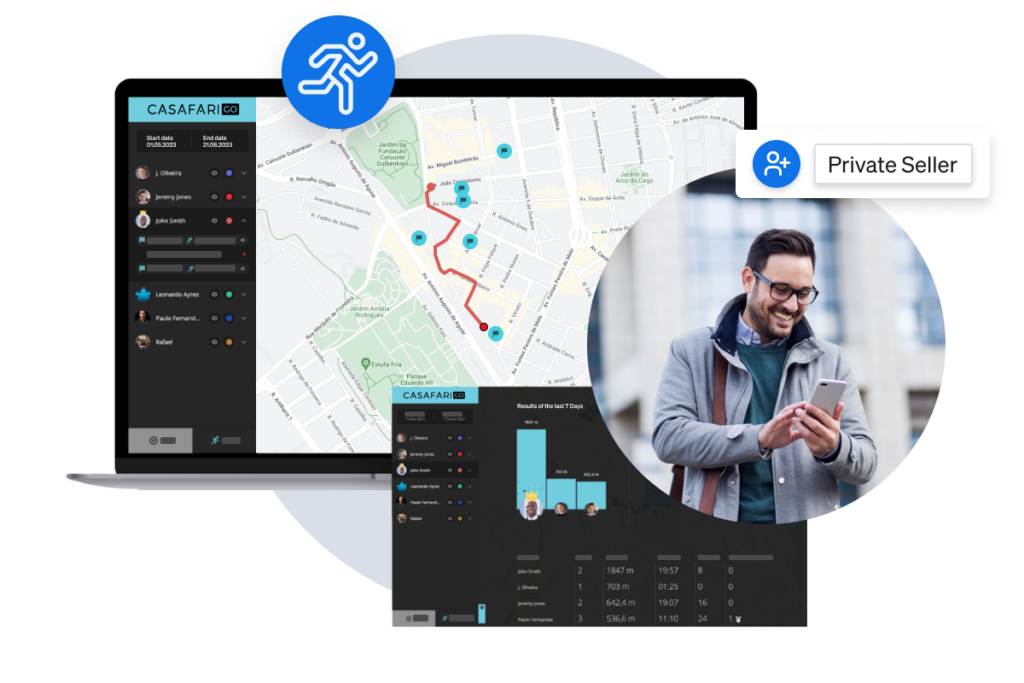 Proven Prospecting 2.0 Technology
CASAFARI Go is the new generation of real estate prospecting, using cutting-edge technology to replace outdated paper-and-pencil methods. With CASAFARI Go easy-to-use app, you can track your team's prospecting efforts, measure results, and stay organised in a way that's never been possible before.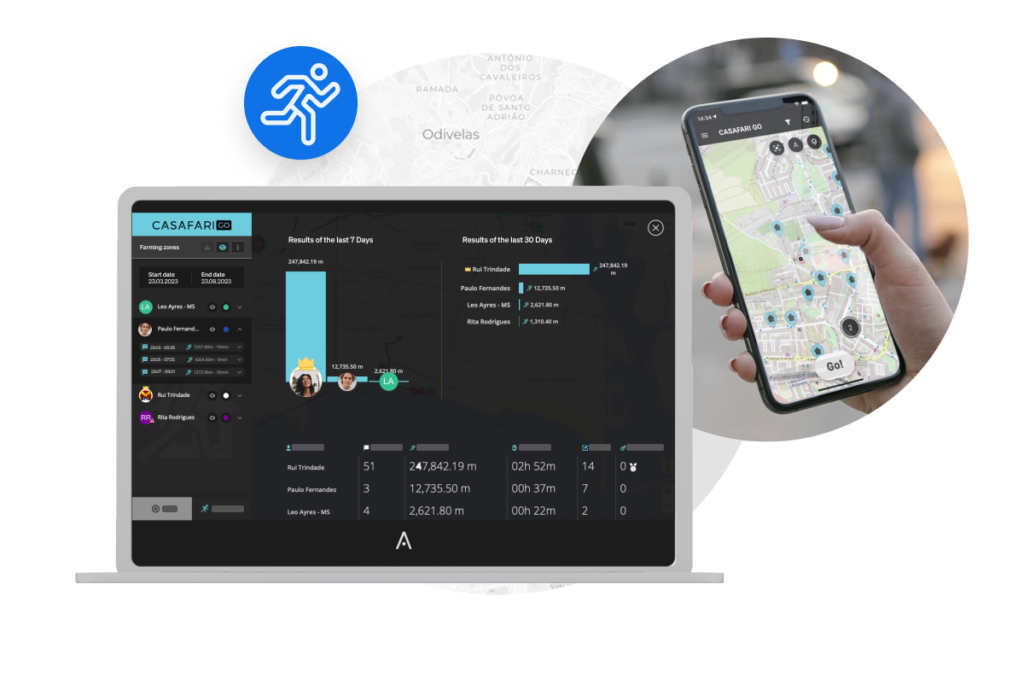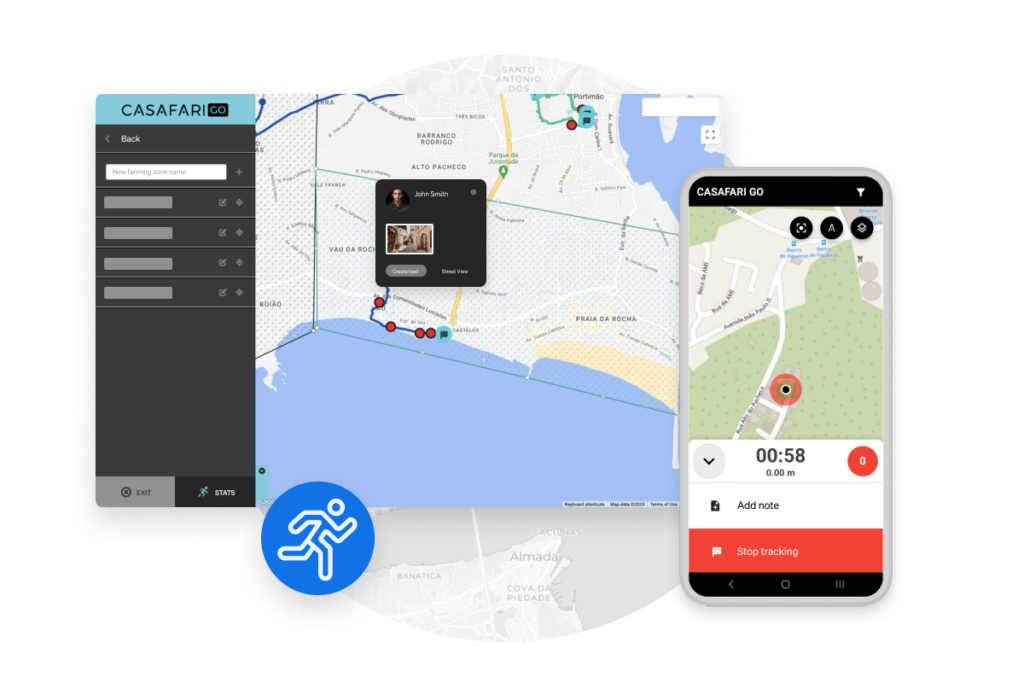 Maximize Your Team's Productivity
 Make the most of every minute on the job. CASAFARI Go app allows agents to plan their itineraries, take notes and photos at each stop, and even filter by private sellers to obtain new real estate leads and never miss any opportunities.
Plus, the farming zone feature ensures that your agents stay on task and within their designated areas of focus.
Seamless Integration With CASAFARI Real Estate Data
CASAFARI GO app connects with Europe's largest property database, enabling agents to filter properties on the map by private sellers, partner agencies, and banks, and use the interactive interface for augmented reality property prospecting. This allows agents to secure new listings and find real estate leads faster to stay competitive in the business.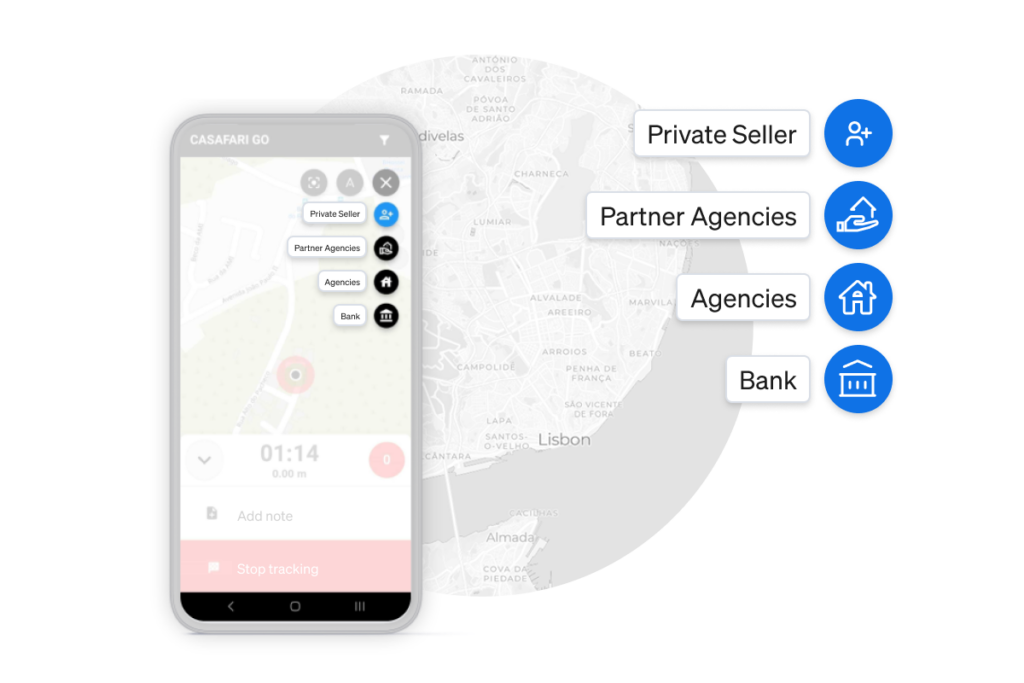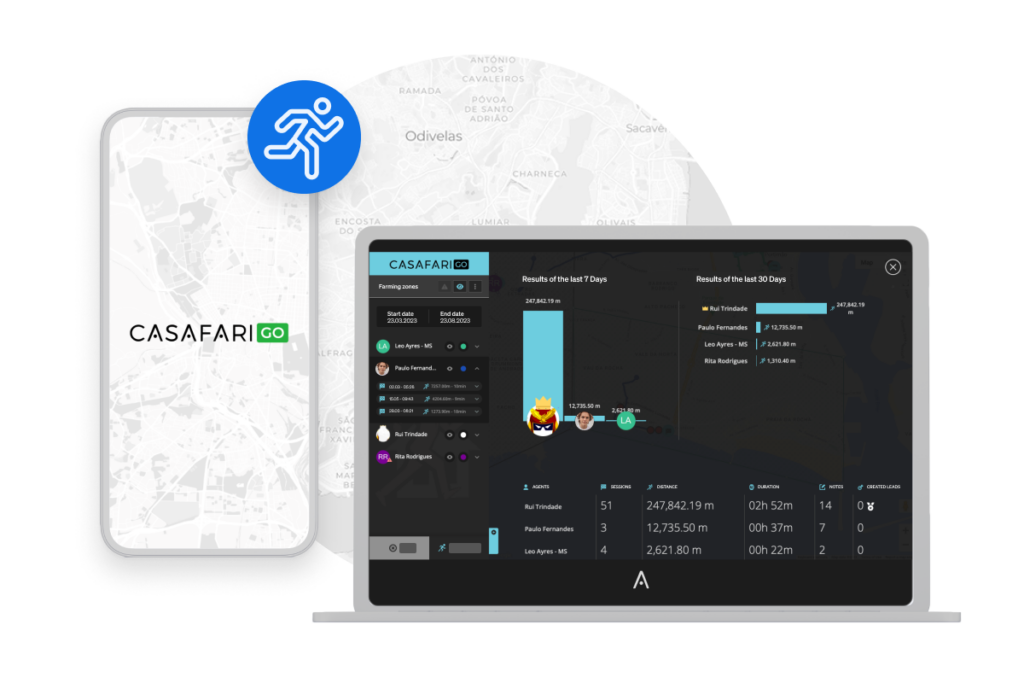 Advanced Analytics and Reporting
Gain insight into your team's performance and stay on top of your goals with CASAFARI Go's advanced analytics and reporting features. Track your team's progress, from agents' itineraries and distances traveled, to measure the number of opportunities created and closed. Analyse and compare stats by agent or team, and get a clear picture of your team's results with easy-to-read reports and visualizations.
This data-driven approach includes gamification features that foster healthy competition between agents, which has been shown to be a significant motivator.
CASAFARI GO was designed with user experience in mind, providing both an intuitive mobile app and a powerful dashboard on desktop. The app features an intuitive interface that makes it easy to navigate and use, even for those who are not tech-savvy.
Whether you're a seasoned professional or just starting out in the industry, CASAFARI Go is the perfect tool to help you succeed in real estate prospecting.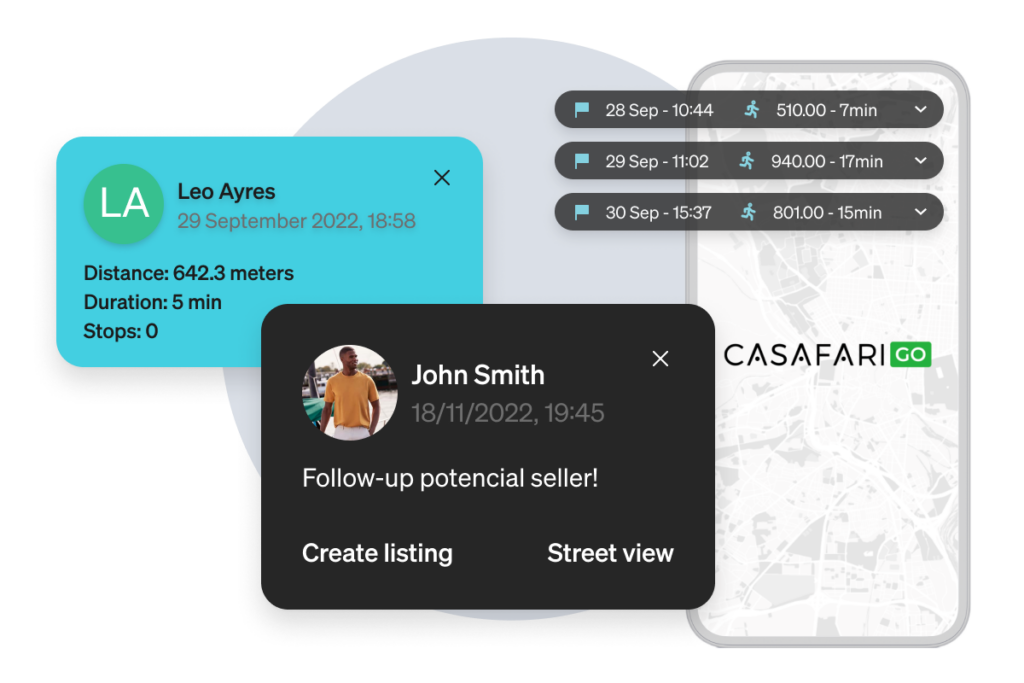 CASAFARI GO is very good for lead acquisition. It's an original tool among all the others available on the market.
Take your team's real estate prospecting to the next level with CASAFARI Go.
Request a demo today and see for yourself how our powerful tools and intuitive interface can transform the way you do business.