Considerations for a Carcavelos e Parede Property
Halfway between the electric Portuguese capital city of Lisbon and the captivating coast of the Atlantic Ocean sits a string of small towns that border the edges of the Tagus River. Carcavelos e Parede are two such villages that not only border each other, but also border some of the region's best leisure, entertainment, and convenience.
Carcavelos e Parede are municipalities of Lisbon and border the southwestern coast of central Portugal. This coast that continues west to curve north along the Atlantic Ocean. The region once served as a holiday retreat for royalty and today still caters to its opulent international residents. Lisbon Portela International Airport is about 20 to 25 minutes by car (26 kilometers) from the neighborhoods. Cascais' municipal airport is 5 kilometers (10 minutes by car) away. The two towns also enjoy proximity to the two train stations of Carcavelos and Parede.
The average price for houses for sale on Cacavelos e Parede property market hovers slightly under 3.100€ per sq. meter. Apartments can be found for 3.250€ per sq. meter on average. Some investment opportunities are available in this region as well, their average price is 2.000€ per sq. meter.
Stunning views over the Atlantic put premium values on the properties. The average price for a beach house overlooking the ocean in Carcavelos or Parede hovers around 3.500€ per sq. meter. 
The most renowned agencies in the region are Remax, ERA and Sotheby's, each listing about 50 properties in Carcavelos e Parede. Following are MICHAEL e JENEVA Portugal Property and Porta da Frente (Christie's), both with more than 20 listings.
23. September 2018
Sale price distribution in Carcavelos e Parede
Sale price per sq.m. for each property price in Carcavelos e Parede
Getting to Know the Carcavelos e Parede Neighborhood
This region of southwestern Portugal enjoys a seasonal climate.  In the warm, humid summers when temperatures can reach 28 degrees Celsius (82 degrees Fahrenheit) in July and August. Summer sees as little as 0.1 to 0.5 millimeters of rainfall. During the coldest months of the year, temperatures dip to as low as 8 degrees Celsius (46.4 degrees Fahrenheit). As much as 52.8 millimeters of rain falls in December, the wettest month.


Photo by Rui Ornelas via Flickr 
Carcavelos e Parede's police precinct is the 54th Esauadra of the PSP in Carcavelos Centro. The Parede fire station is located on a street whose name honors the volunteer "bombeiros". Property owners have access to a number of area hospitals including Hospital de Sant'Ana near the Pinhal do Junqueiro park, and Clinica Europa Medical Center. International education opportunities are available through St. Julian's private school and St. Dominic's International School.
Benefits of Living in a Carcavelos e Parede Property
Residents of Carcavelos e Parede can revel in outdoor adventures both near their homes and a short drive away. The Quina da Alagoa gardens (near Rebelva) and the Pinhal do Junqueiro park both rest in Carcavelos Centro. The much larger and more expansive Sintra Cascais Natural Park lies 11 kilometers west, or about 15 minutes by car. At this park, residents can explore hiking and cycling trails. They can also pay visits to the smaller Parque e Palácio Nacional da Pena.
From a Carcavelos e Parede property, homeowners can embark on weekends of golf. A short drive away is Estoril Palácio Golf Course. Further sits Oitavos Dunes, part of the Quinta da Marinha resort. The resort also has an equestrian center and multiple tennis courts.
A beach is never too far from a Carcavelos e Parede property. The waterfront lines both neighborhoods and features the seaside sands of Praia de Carcavelos, Praia da Torre, and Praia das Avencas, the latter of which is closer to Parede Centro.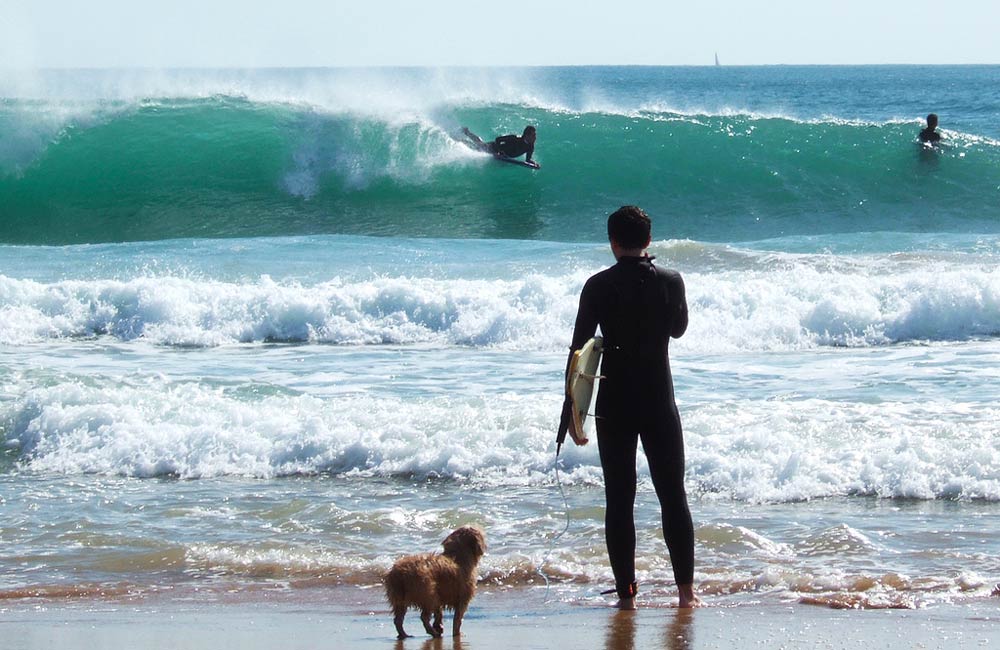 Picture by ceiling via Flickr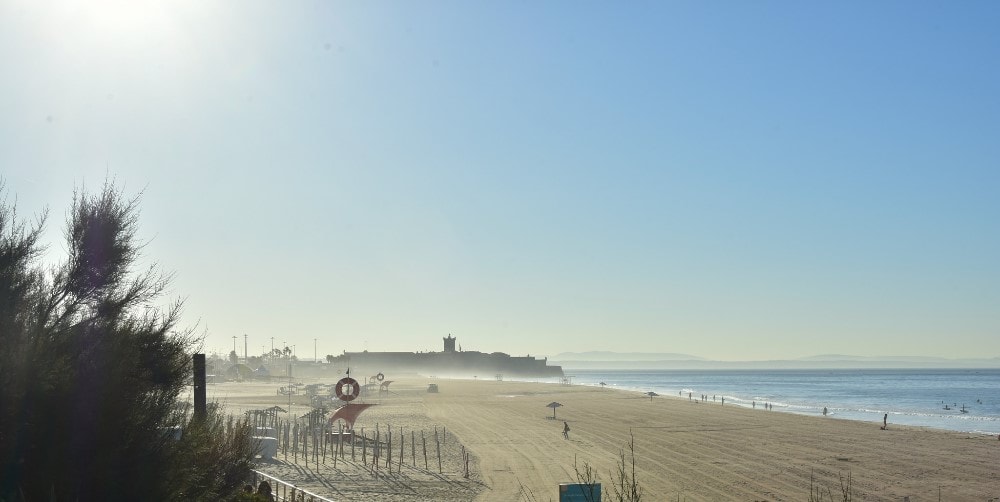 Picture by Pedrik via Flickr
The Taste of Local Culture
Carcavelos e Parede's art and scene captures residents' imagination at Parede's Luchapa Gallery and David Levy Lima Gallery. They can also visit the Supergest Lda Gallery in Sassoeiros. The Quinta dos Lombos Cultural Center in the neighborhood of Lombos offers activities for children. These range from sports to arts and crafts.
Just off the coast-adjacent Avenida Marginal is one of Carcavelos e Parede's Michelin-star restaurants, A Pastorinha. This waterfront restaurant serves fresh seafood dishes with views of the Tagus River and neighboring beaches. A few miles east, in Oeiras, diners can sample succulent local seafood in a rustic dining room at Os Arcos. They can also sample modern fare with a sunset terrace at Casa di Dízima.
At the end of June and into early July, Carcavelos beach hosts the Musa Cascais festival. This celebrates reggae music through concerts. The end of the summer is celebrated with the annual Sea Festival along the coast.
Thanks to Carcavelos e Parede properties' location near leisurely pursuits, lively entertainment, and family-friendly amenities, these two Lisbon-area neighborhoods set the scene for a well-rounded second home.

Hero picture by Pedrik via Flickr