The small atmospheric historical town of Capdepera is offering a slice of Mallorcan countryside life in a short distance from the dazzling coastline with superb beaches. It is one of the quietest areas in the north-east of the island, located approximately 76 kilometres north-east of the capital city of Palma and the International Airport. Capdepera Town property offers its owners a tranquil rural lifestyle along a stunning coast.
Properties in Capdepera extend from apartments to luxury country villas, impressing with the idyllic location, scenic views of the rolling Sierra de Llevant Mountains and romantic Mallorquin ambience.
Why choose a property in Capdepera, Mallorca?
You'll recognize the town from far away because of its medieval fortress built in 1300 to ward off pirate attacks. With its walled enclosure, triangular in shape, this hilltop castle is one of the greatest attractions boasting commanding views over the north-east coastline and Menorca.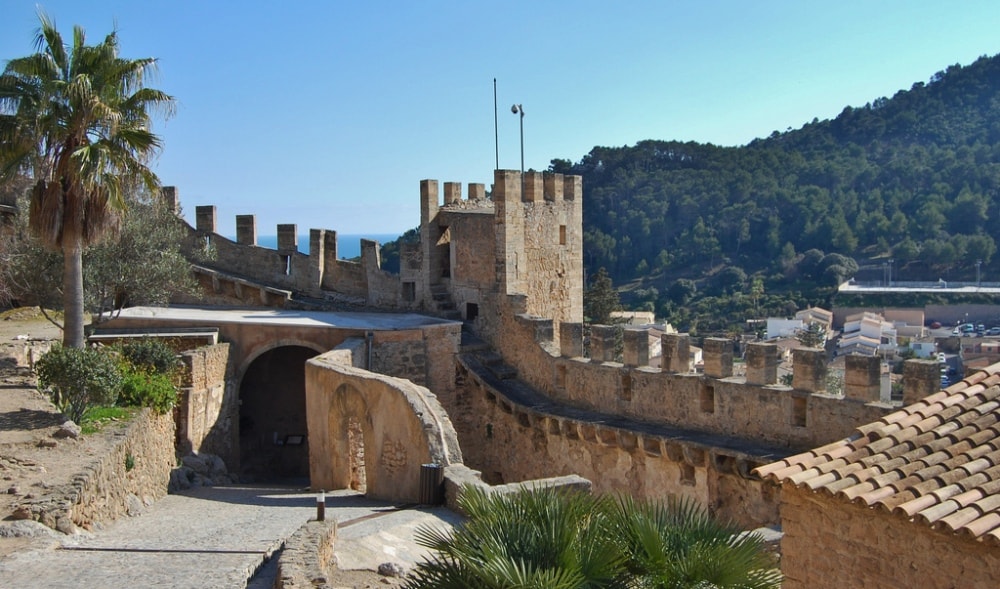 Maria Rosa Ferre (CC BY-SA 2.0)  
The town is great for exploring its narrow winding streets. It is especially attractive for history and architecture buffs but also is a lovely place to wander about amongst the small shops and then find a shady spot for lunch. In the market square of Plaza de Orient, you'll find a number of restaurants, some serving tapas.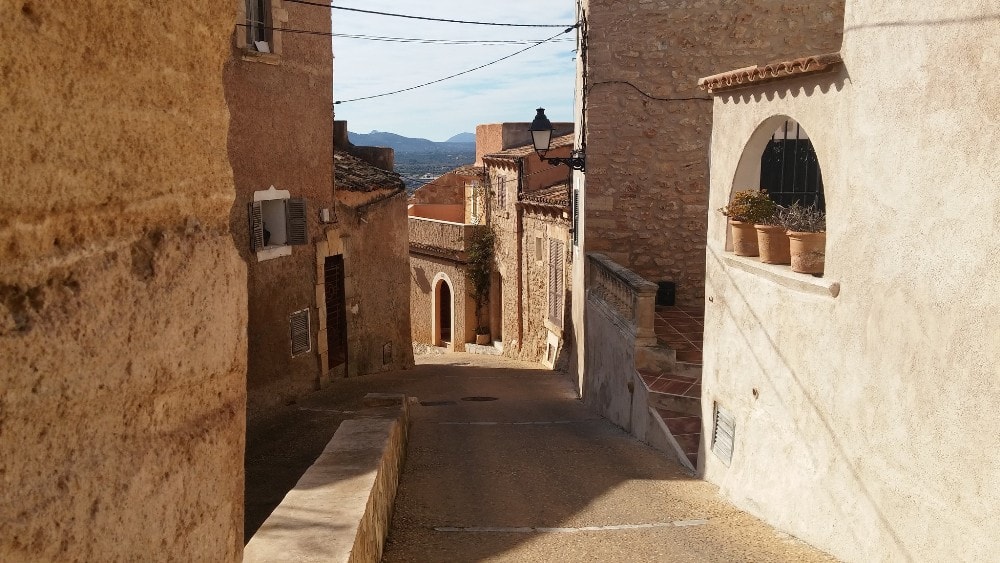 Wyss Willi (CC BY-SA 2.0)
The surrounding coastal area has a good selection of well-kept sandy beaches and idyllic calas to choose from, including Cala Mesquida and Cala Agulla. They all share amazing coastal scenery.
Cala Agulla is a beautiful beach surrounded by pine wood and mountains. The wonderfully light blue water here is sparklingly clean, making it the perfect place for swimming and practicing marine sports. When there are waves big enough, it is also very popular with surfers.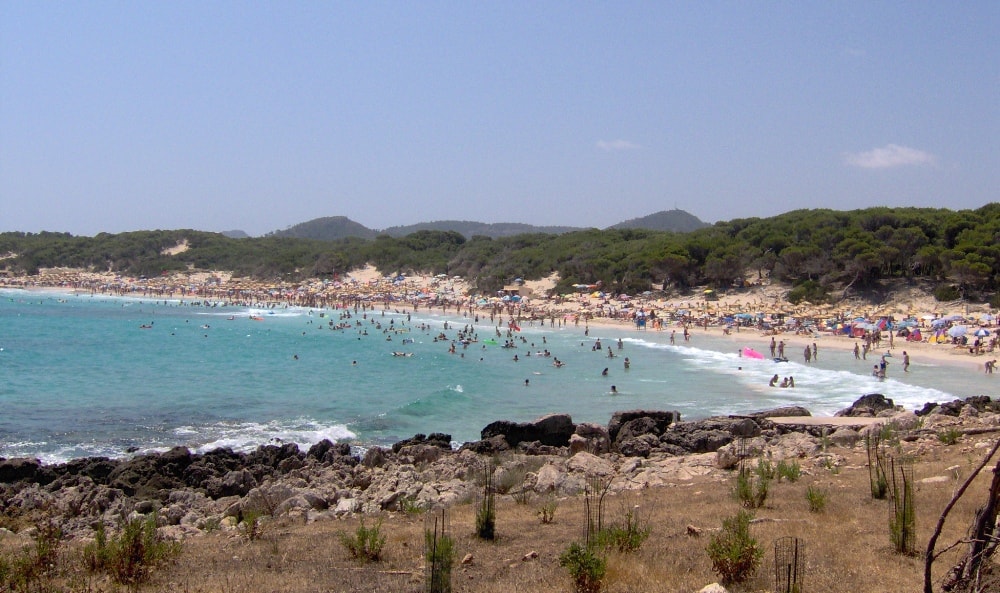 Tuscasasrurales, Cala Agulla (CC BY-ND 2.0)
The well-known and lively coastal resort of Cala Ratjada lies some three kilometres from Capdepera. Surrounded by pretty coves and fine white sand beaches, it offers all kind of entertainment and marine activities, including the marvellous Club Nautico de Cala Rajada.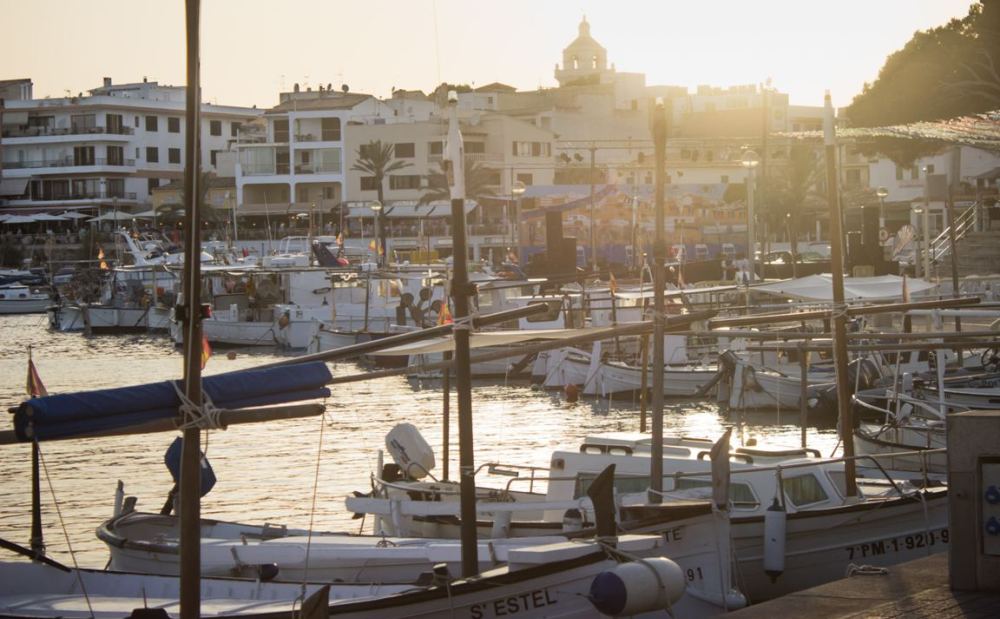 xDanielWeiß, Cala Ratjada Harbour (CC BY 2.0)
Golf enthusiasts will be pleased as there are several installations within easy reach to the town for playing this noble sport, such as Capdepera Golf, Pulla Golf, Canyamel Golf and Club de Golf de Son Servera.
The Levante Natural Park offers a great hiking area nearby, combining walking in the hills and bird spotting. You'll also enjoy a walk to the Punta de Capdepera lighthouse.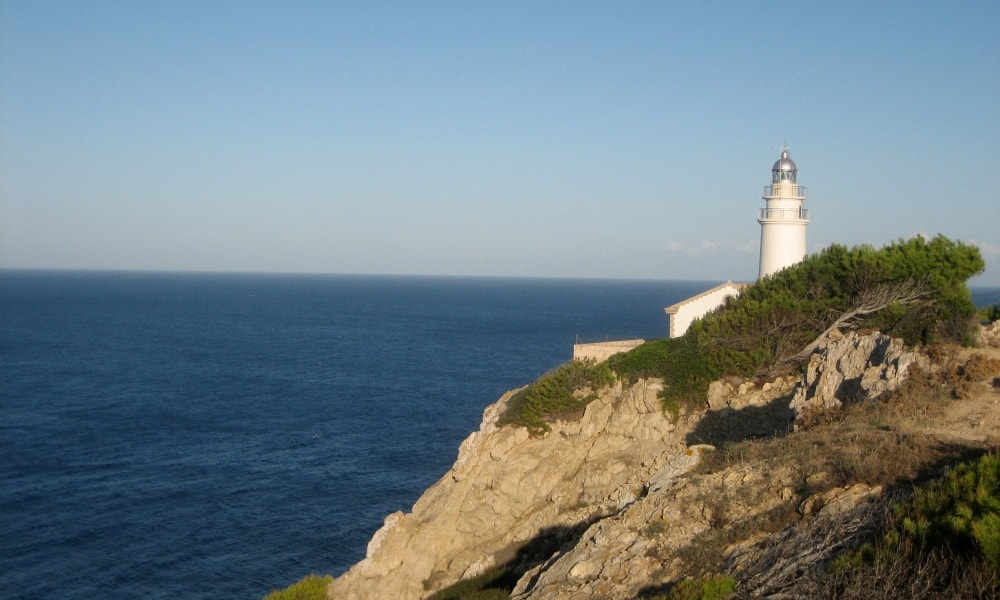 Denis (CC BY-NC-ND 2.0)
Cycling is also a very popular way to explore the area. There is a great cycle ride from Cala Agulla beach to the Cala Mesquida.
The location is perfect as a base for exploring the rest of the island, for example, the wonderful beaches and calas located on the east side of the island from Pollensa all the way to Santanyí.
The town of Arta can be reached in approximately ten minutes by car, where lots of history and culture can be explored. It also boasts lovely streets with charming cafes and galleries.
A widely known medieval festival of Capdepera, 'Mercado medieval', takes place every the third weekend of May. This celebration is held near the castle when the town is transformed back to the fourteenth century. It features market stands with typical produce, craftwork, and textiles. There is also a lot of entertainment with street folk music performances and games, as well as locals dressed up in historical costumes.
Most important fiesta is held in late August to honour Sant Bartomeu. It is celebrated with processions, horse races, and amazing evening show known as the Night of Fire. It comprises a massive firework display accompanied by performers dressed as demons, who are dancing and waving sparklers through the large crowds of locals and visitors.
CASAFARI tracks the entire real estate market by aggregating and matching properties from over 30,000 different sources. We provide investors and real estate professionals with clean hyper-local data in real time. Our clients get the best investment opportunities and close deals 10x faster.