S'Arraco property insights
For those interested in S'Arraco property, tranquility and hospitality attract visitors to this charming little village of less than 1,000 residents, which can be found in a delightful and lush valley between the picturesque fishing village of Sant Elm, the town of Andratx, and the harbor of Port Andratx, from which it is located less than ten minutes away by car. Palma de Mallorca Airport and the city of Palma are about a thirty minutes' drive on an excellent quality highway.
The average price for a house on S'Arraco property market hovers around  Average price per sqm. in S'Arraco - zone €3,504 -1% properties#: 19 last change on: 21 Nov 2019 €3,504 per square meter, while for an apartment you can expect  Average price per sqm. in S'Arraco - zone €2,047 0% properties#: 3 last change on: 21 Nov 2019 €2,047 per square meter.
The most active agencies operating on S'Arraco property market are Dahler & Company, Exklusiv Konzept Mallorca and Dost & CO, listing the highest number of properties in the area.

November 21, 2019
Sale price distribution in S'Arraco - zone
Sale price per sq.m. for each property price in S'Arraco - zone
Why S'Arraco property?
S'Arraco remained somewhat aloof from the rapid tourism development and still is very original. This is one of the reasons it became a magnet to a large number of artists. Today, the village is a hub of beautiful art ateliers.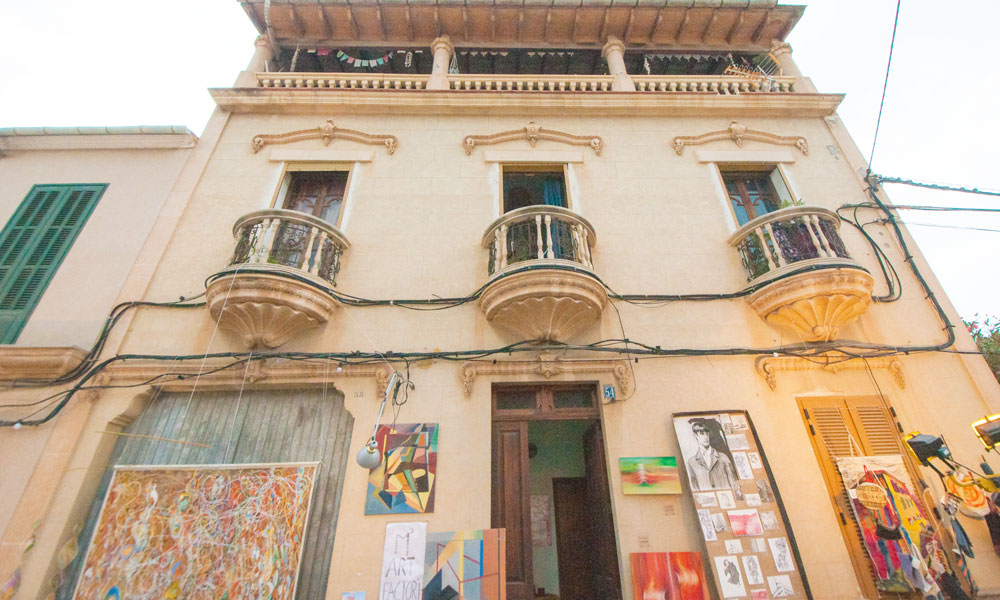 A second reason being its beautiful valleys and coastal landscapes in the surrounding area.
This small village is notable with many historic townhouses and small fincas, and its green valley populated by olive and almond trees. S'Arraco retains the charm of these traditional Mallorquin houses with a small orchard or garden but also has examples of a more stately architecture, such as the various modernist houses, which were built by wealthy immigrants.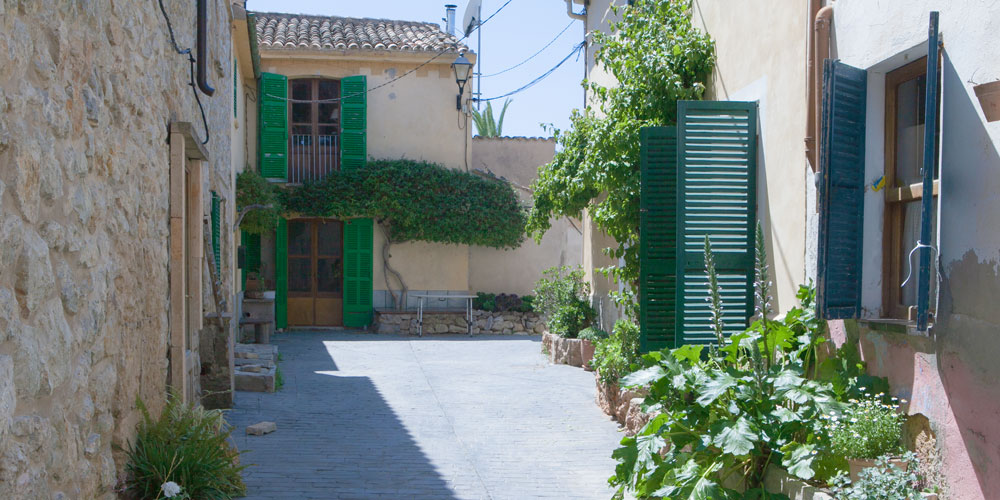 Peace and quietness that prevails today in S'Arraco constitutes a sharp contrast to the turbulent past of this valley, full of exciting adventures and different events. Once it was a refuge for exiles, and the place of confrontations and incursions of the Muslim pirates.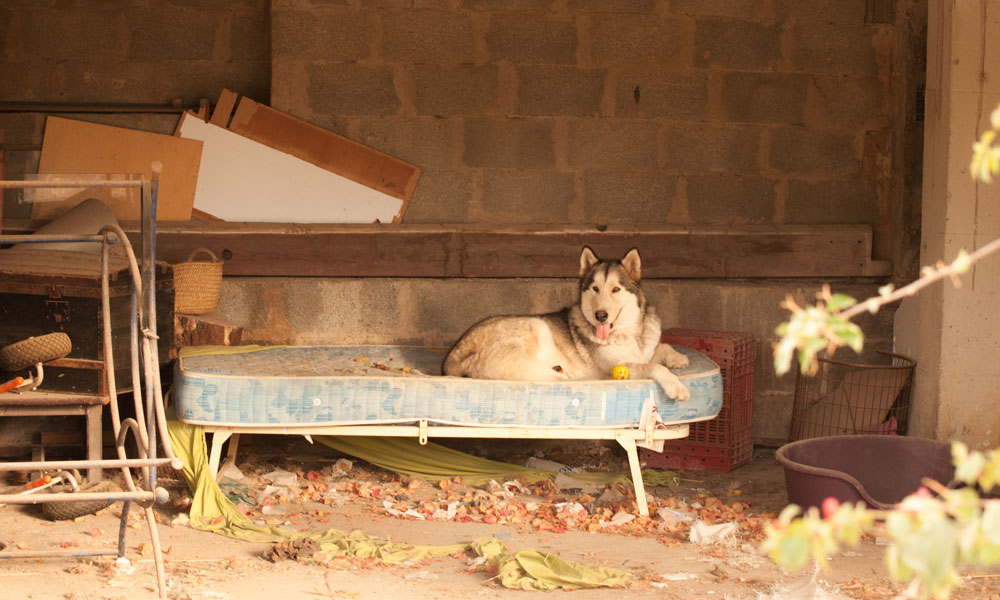 The production of wood and soap was flourishing here, but after it went into decline, during the seventeenth century, many local residents migrated to France for commercial and trade pursuits. Interestingly, the main street of the village is called 'the street of France'. This name was given by the returning 'arraconers', who gained wealth from better days in France and could build luxury homes for themselves.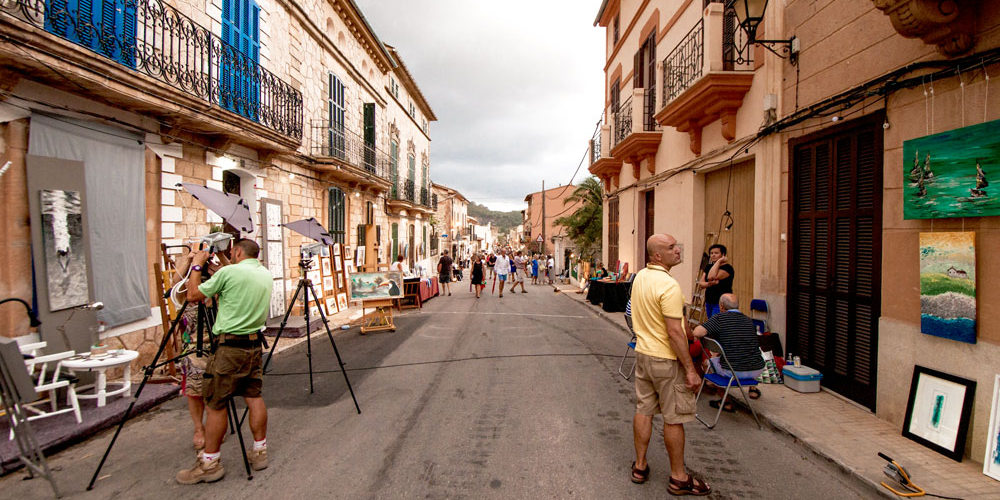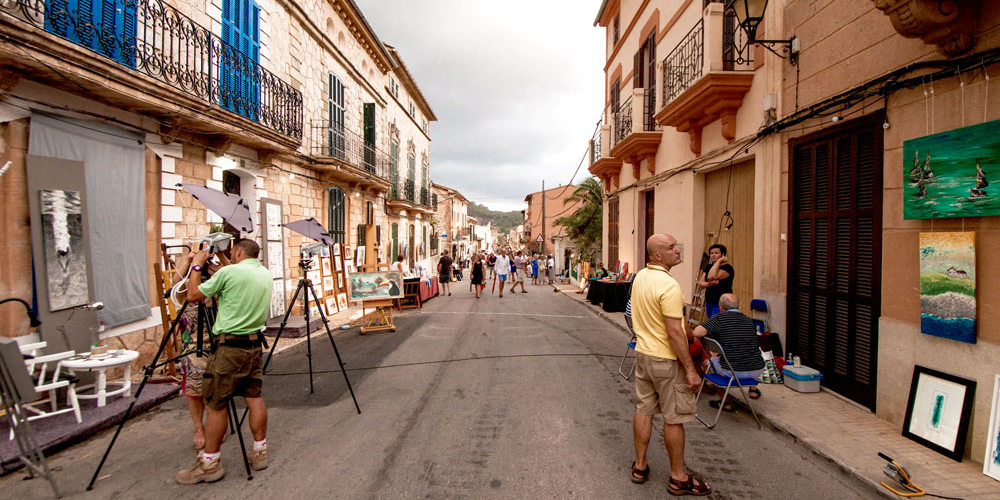 The central building of the village is the church of Santo-Cristo. After the church was built in 1702, it encouraged the growth of the village. A captivating feature of the church is its beautiful clock.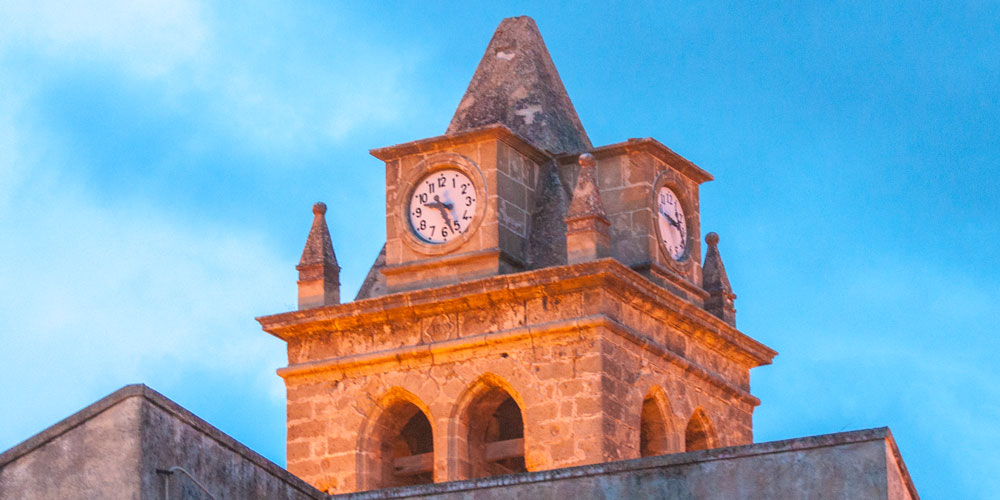 Today, a small market is held in front of the church every Saturday.
The main street of S'Arraco hosts three restaurants, a tapas bar, a popular bar and meeting place, and a family hotel, which are also a part of its charm.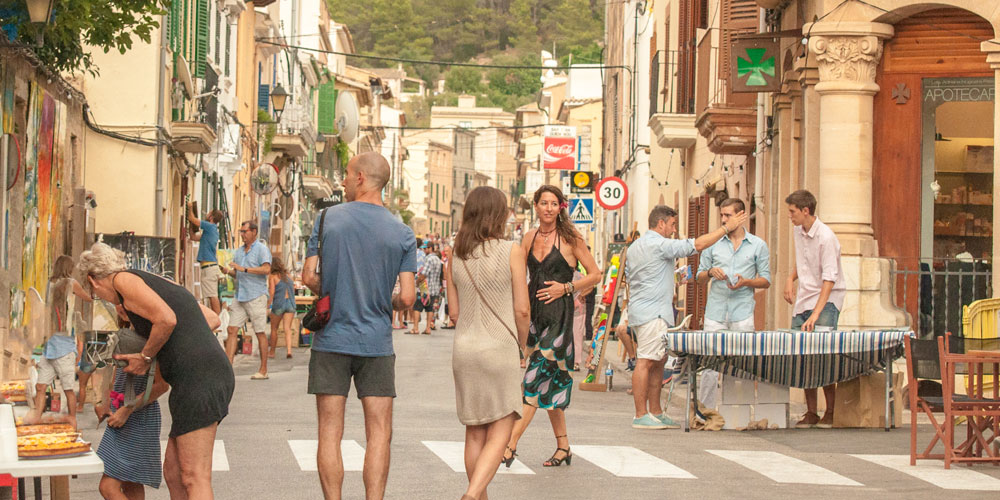 Hiking is the best choice for leisure in S'Arraco. The mountain landscapes provide the opportunity to do an interesting hiking and enjoy the breathtaking views. One of the most popular routes is the climb to the monastery of La Trapa.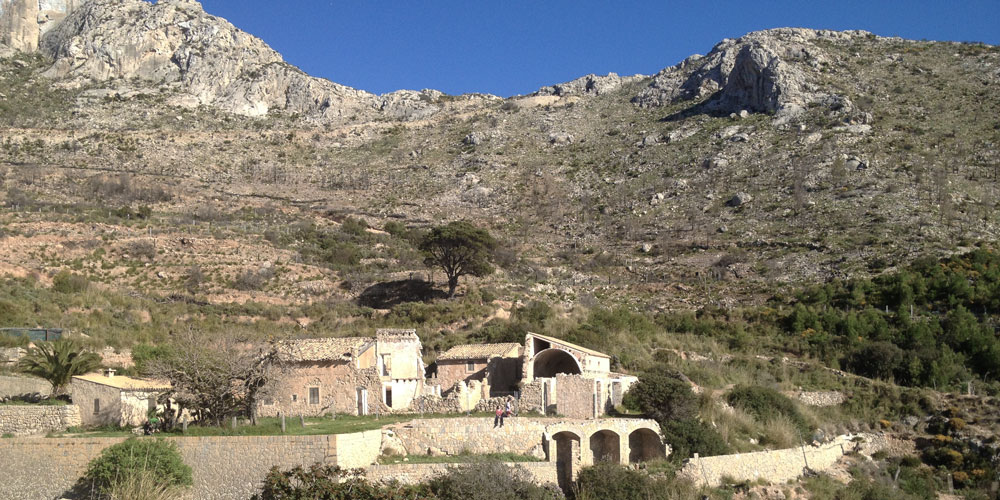 July and August each year is fiesta time, when the sleepy village is filled with music and celebrations. One of the notable events featured in the village at the end of July is the famous Night of Art ('Nit de l'Art' in Catalan), which presents on its streets art exhibitions.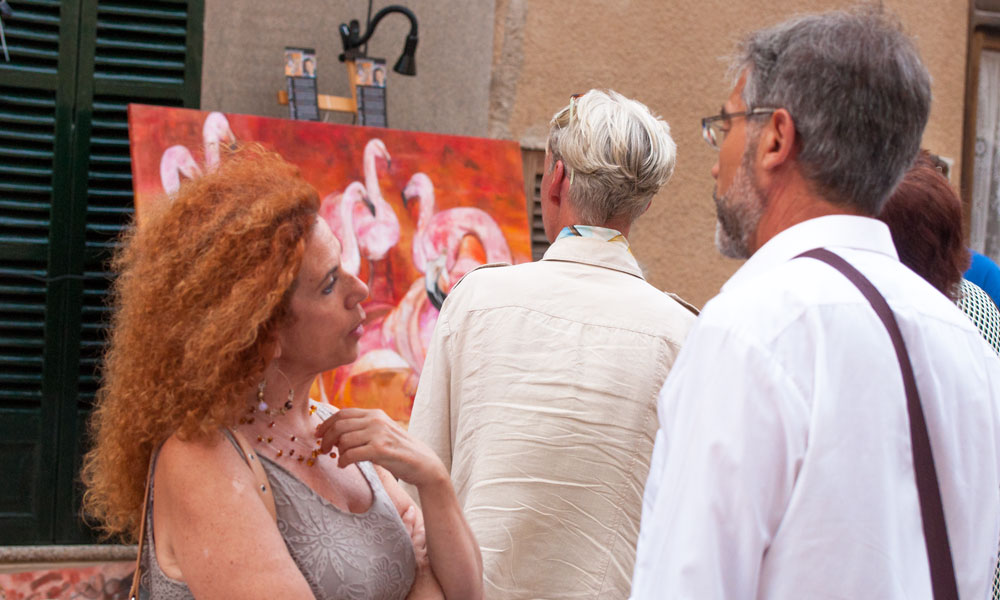 Together with beautiful paintings, people enjoy live music, tapas and drinks, surrounding by the artistic atmosphere.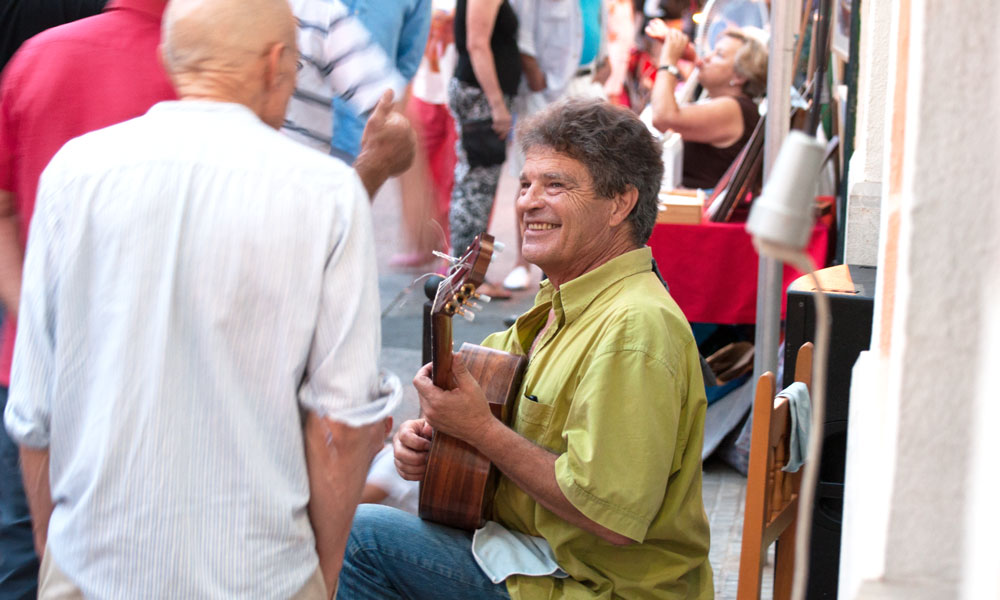 Today the area comprise foreign residents mainly from France and surprisingly, the United States. Its unique mixture of eighteenth-century buildings and renovated villas together with tranquil and artistic ambiance is what makes it very attractive for prime second home buyers.