Camp de Mar property insights
The small and relaxed upscale beach resort of Camp de Mar, with an ideal location close to Palma city, the International Airport and prestigious golf courses, is well-known for being a home for a number of prominent owners of holiday homes. The area has developed to become an exclusive and luxury holiday destination that is mostly attractive to prime second home buyers, including families with children, nature enthusiasts, golfers and tennis players. A Camp de Mar property puts you in the mix of great entertainment and leisure activities.
Prices on the Camp de Mar property market are significantly higher than Mallorca's average. The average price for a house in Camp de Mar is around per square meter. The average price for an apartment in Camp de Mar is per square meter. There are great opportunities to purchase a luxury penthouse in a newly built residential complex Torre de Camp de Mar, with sea and mountain views as well as direct access to the Golf de Andratx. Average prices for investment are currently  per square meter.
The active real estate agencies operating on Camp de Mar property market are Minkner & Partner, Dahler & Company and Luxury Estates Mallorca listing the highest number of offers in the area.

October 7, 2020
Sale price distribution in Camp de Mar - Ciudad
Sale price per sq.m. for each property price in Camp de Mar - Ciudad
Why Camp de Mar property?
Beautifully surrounded by the pine-covered mountains, Camp de Mar is situated between Port d'Andratx and Peguera. Besides the wide range of leisure facilities, it is characterized by a relaxed and tranquil atmosphere, making it stand out from resort areas in the south-western part of the island.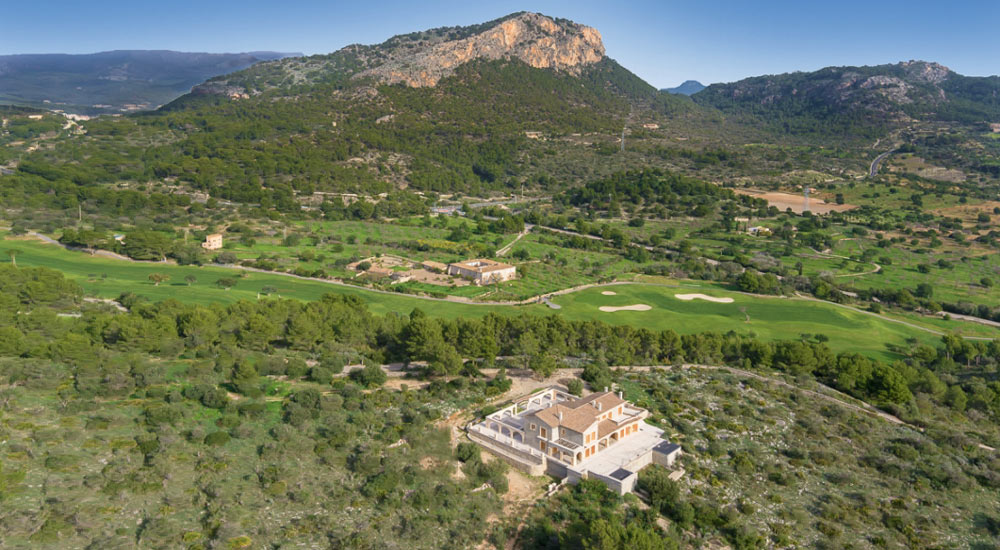 The resort town of Camp de Mar was developed during the 1980s and grew with the construction of the new multifamily homes, apartments and hotels. Today, among the most popular luxury properties are private villas with the sea view, frontline golf villas and other types of traditional Majorcan and modern contemporary villas. Many of the impressive properties in and around the area are either Spanish or German-owned holiday homes.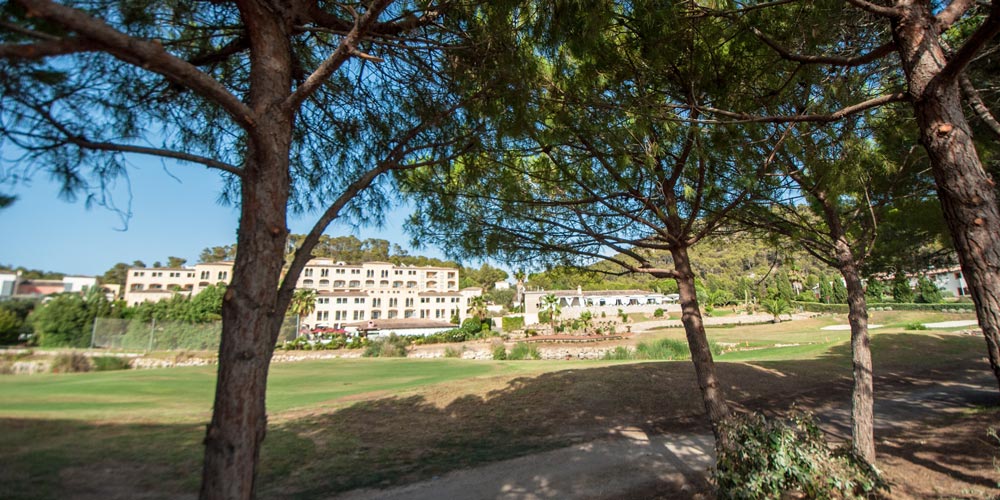 The broad sandy beach, stunning views of the fabulously green sea, the picturesque blue lagoon and floating restaurants, make Camp de Mar a real oasis of peace and tranquility. It is considered to be one of the most romantic places on Majorca.
The medium-sized Blue Flag beach (180 metres in length and 60 metres deep) of Camp de Mar with golden white sand and shallow calm waters is really lovely. It is a real godsend for those who give preference to a quiet and contemplative leisure.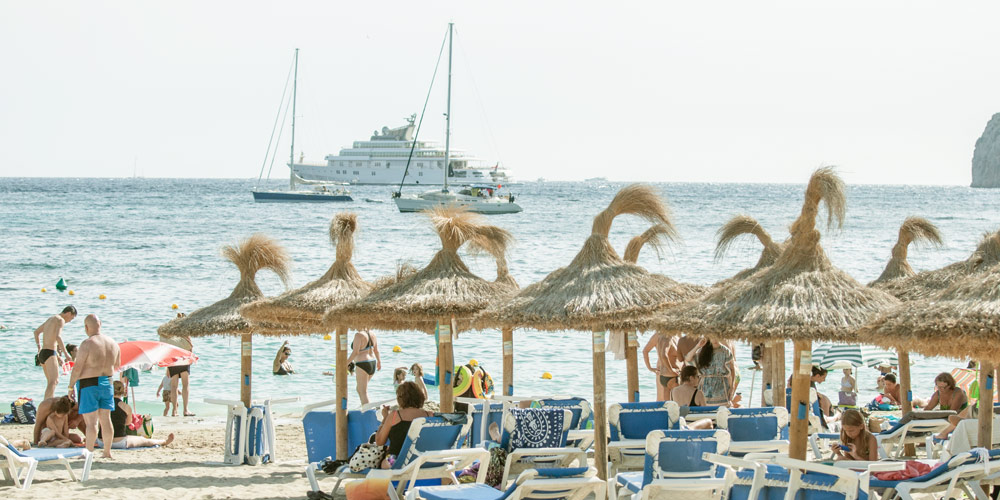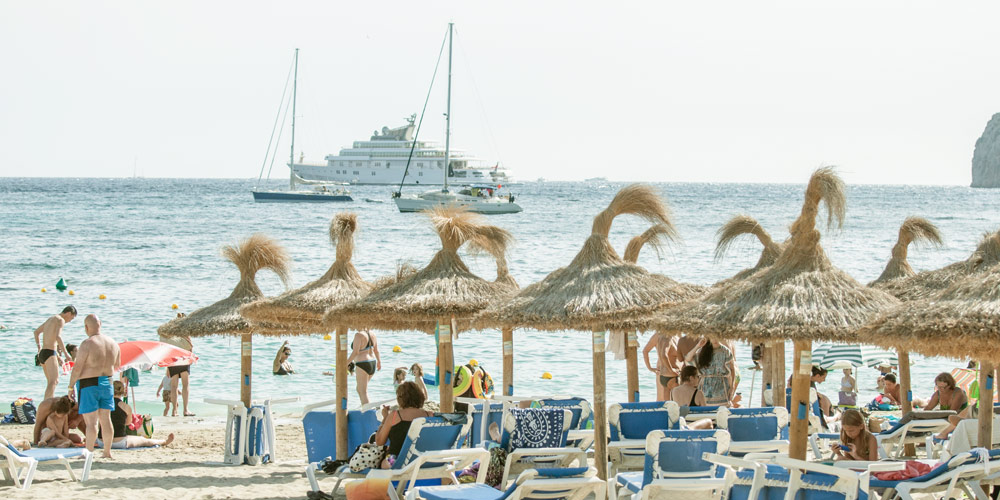 During the weekend the beach is becoming more crowded than usually, as Spaniards like to spend here their free time together alongside prime second-home buyers.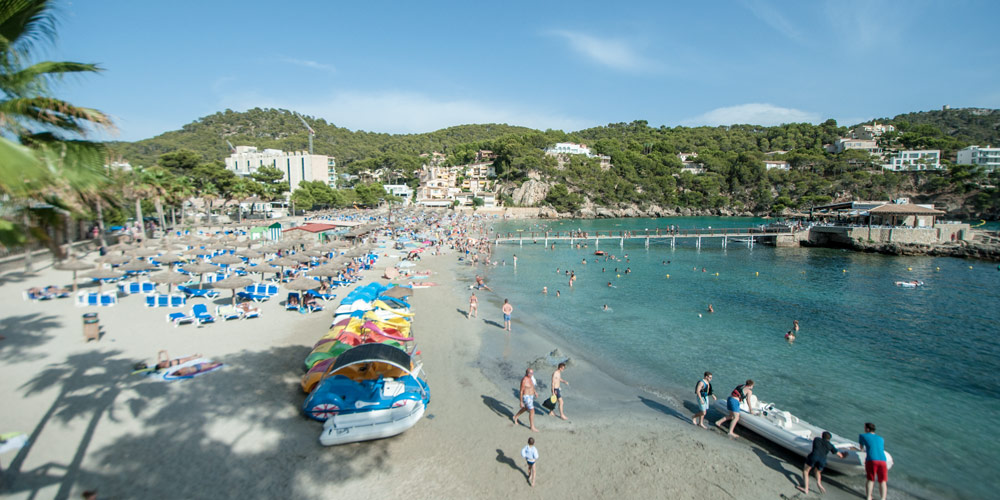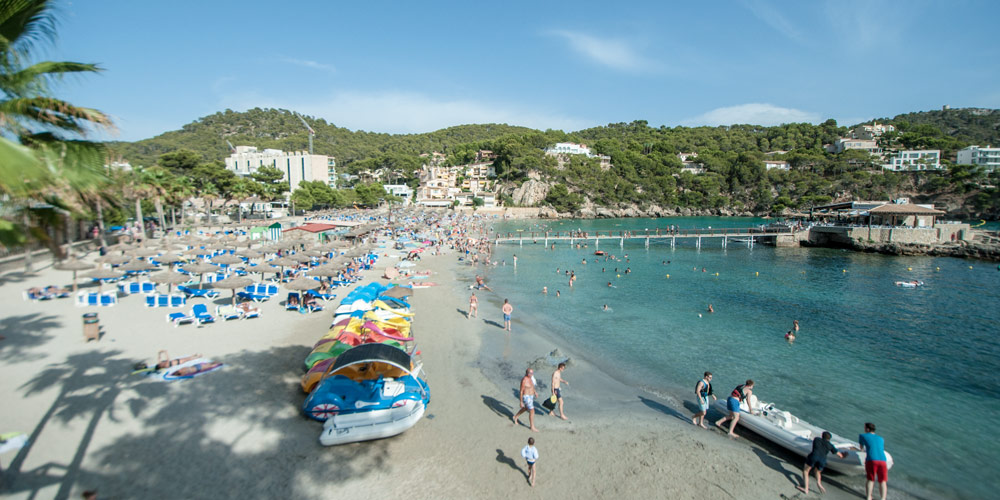 This well-equipped beach offers plenty of opportunities to fill the leisure time. You can do different activities here, such as scooter riding, yachting, catamarans, jet skis, beach volleyball and others. Importantly, the aspect of security is very well taken care of – the beach and its water zone are under constant attention of professional rescuers.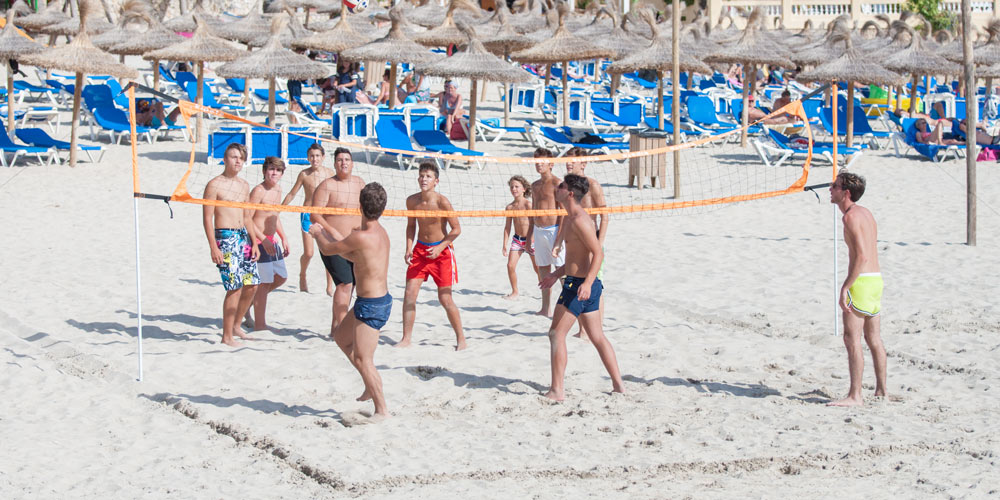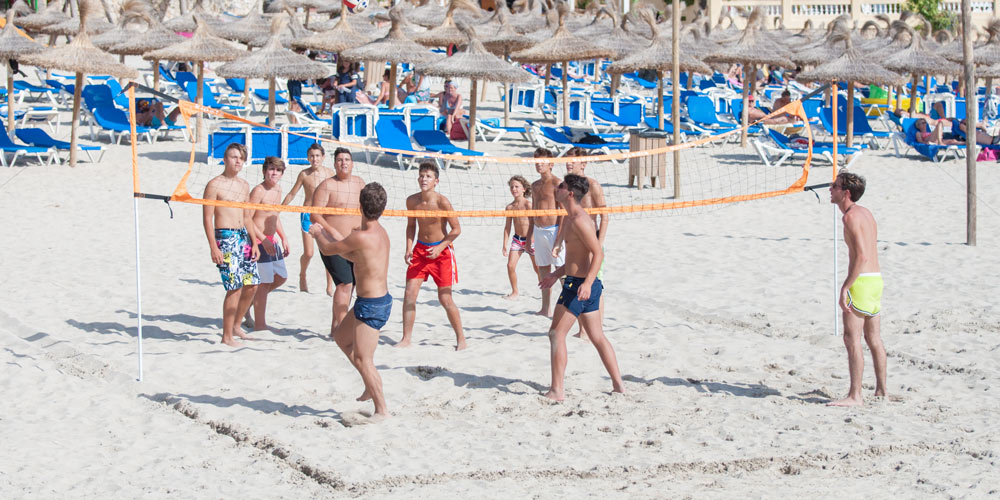 Among other main activities, of course, is golf. In the countryside surrounding Camp de Mar, there are six championship golf courses, including one of the finest golfing facilities on the island Golf d'Andratx.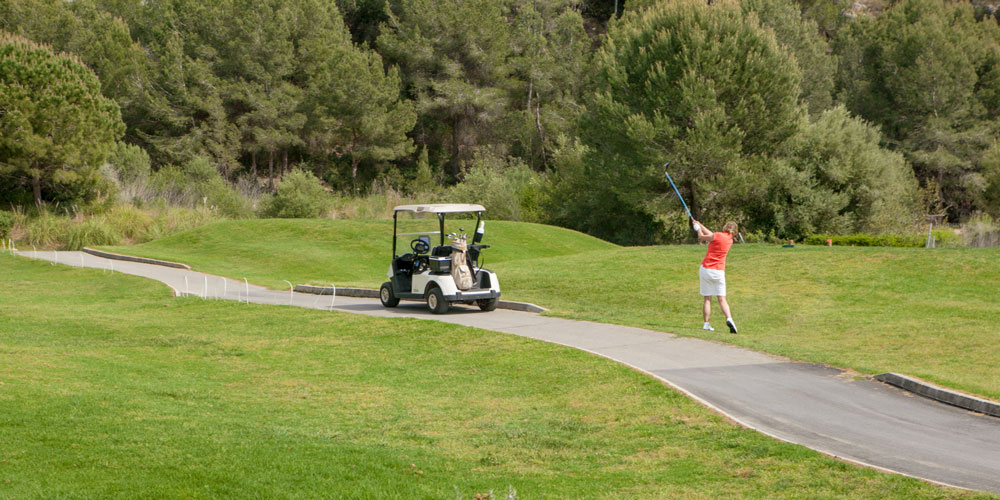 It is no wonder that this area is often chosen by the golf enthusiasts. The golf courses are located in a steep sided valley with breathtaking views and framed by Mediterranean pines and olive trees.

Alternatives to golf and lazy beach time are cycling and hiking. One of the most popular hiking routes is to the watchtower of Sa Torre des Cap Andritxol, built between 1580 and 1582. It is one of the Andratx watchtowers that boasts the most panoramic views. At 180 metres above sea level, you can admire views over the municipalities of Andratx and Calvia, as well as some parts of the Bay of Palma. The path to the watchtower, surrounded by pine trees, is about 2km over the land that used to be a part of the estate owned by Claudia Schiffer.
Camp de Mar is also known for its food culture. It is worth pointing out the restaurant "Campino" famous with the excellent Italian food and the terrace overlooking the eighteenth hole of Golf of Andratx and the setting sun.
Another highlight of this area is the famous restaurant Flor de Sal offering the imaginative selection of tapas, a mixture of Asian and Mallorcan dishes. Visitors from all over the world consider it one of the best.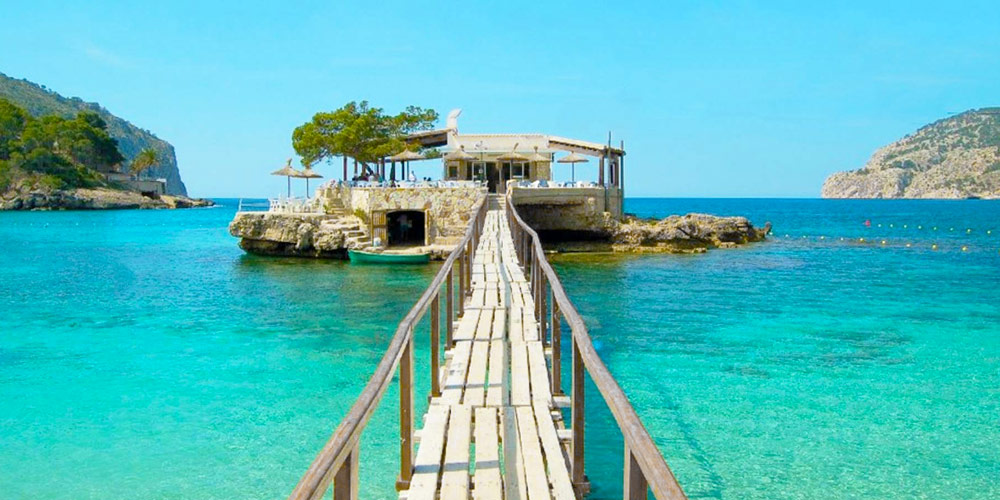 Camp de Mar is one of the most desirable areas in the southwest of Mallorca. With its unbeatable location and facilities available, this place is full of life and at the same it provides tranquility and relaxation. This way, many prime-second home buyers, who want to enjoy the best that Mallorca has to offer for leisure and rest, choose Camp de Mar as the place for their foreign residence.