Where is Benehavis in Spain?
Benahavis is a typical Andalusian white-painted little village surrounded by the natural parkland. It is located in the hills of the Sierra Ronda mountain range, only seven kilometres far from the Mediterranean Sea coast. Conveniently, Malaga and Gibraltar airports are reachable within one hour drive.
The stunning surroundings and great location make Benahavis property a perfect choice for second home buyers who are looking to enjoy a delightful lifestyle in this breathtakingly beautiful small mountain town. Whether you're looking for a holiday apartment or luxury villa, there is a varied selection of Benahavis estates.
Why invest in a property in Benahavis, Spain?
The neighborhood of Benahavis is divided into several residential areas, each featuring its own ambiance and charm.
The newer part of the town is represented by modern holiday apartments with quick access to the coastline.
More and more of the international buyers are moving to this particular area. The luxurious apartments mostly attract British, Irish and Scandinavian property buyers.
In the older part of the village mostly Spaniards reside. Here you will find great properties, represented by beautifully kept villas and townhouses, boasting vast gardens and superb views.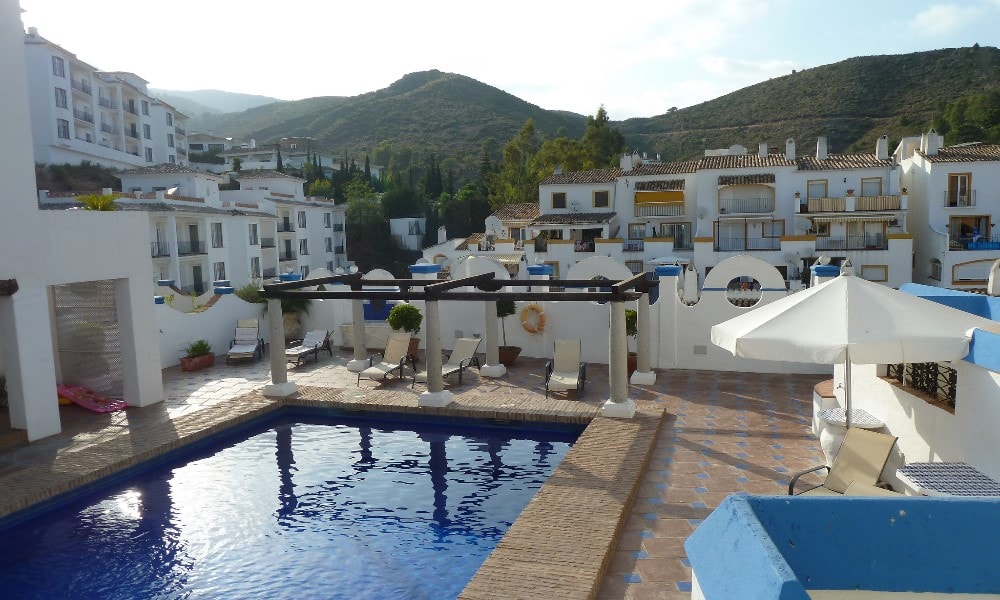 Photo by Lourdes M. Montañez via Flickr
This area was also a firm favorite of Princess Diana, who often visited the Goldsmith family's home here. Many other celebrities have also chosen to enjoy this beautiful neighborhood. Among them was Michelle Obama, who stayed in Benahavis in 2010.
The rich and famous not only visit Benahavis but are also investing in properties here. For example, Hugh Grant, Rod Stewart and the former mayor of Moscow own their homes here.
Nevertheless, with its typical narrow cobbled streets, it still remains peaceful and picturesque.
Stunning views, mountains, golf and beaches
The privileged situation of this traditional and charming white Spanish village, located between the Sierra Blanca and the Ronda mountain range, offers astonishing mountain and sea views. This makes Benahavis a favorite destination for the unspoiled nature lovers.
Benahavis and its surroundings also provide many facilities for sports and recreation. Besides a large sports complex, its residents have access to tennis and paddle courts, and an exquisite football pitch.
The road up to Benahavis and Ronda is very famous among cyclists and mountain-bikers.
The Sunny and dazzling Mediterranean beaches of Costa del Sol offering various water sports activities are just a short drive away.
The area of Benahavis is also known as a golf hub. It is a dream second home destination for lovers of this noble sport. Beautiful properties of Gazules del Sol, great villas in Puerto del Capitan, and bungalows in Los Almendros –  all are located close to the golf courses. Designed by famous golf architects, such as Robert Trent Jones and great champions, as Severiano Ballesteros and Jack Nicklaus, these masterpiece courses offer enjoyable moments all year round.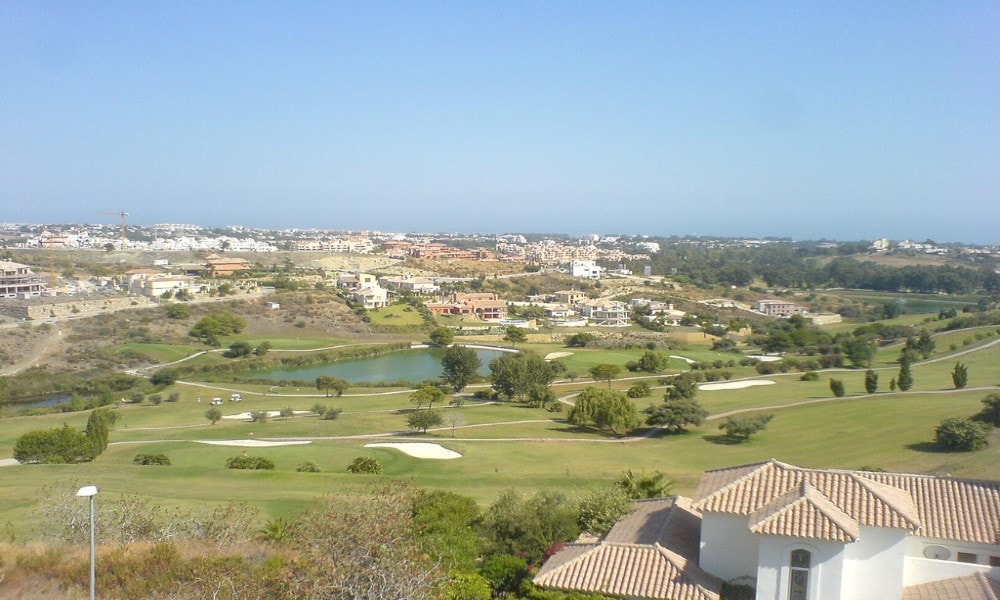 Photo by Tjeerd Wiersma via Instagram
Benahavis' restaurants: the dining room of Costa del Sol
In the very center of Benahavis, usually filled with international visitors and residents, you will find plenty of bars and restaurants.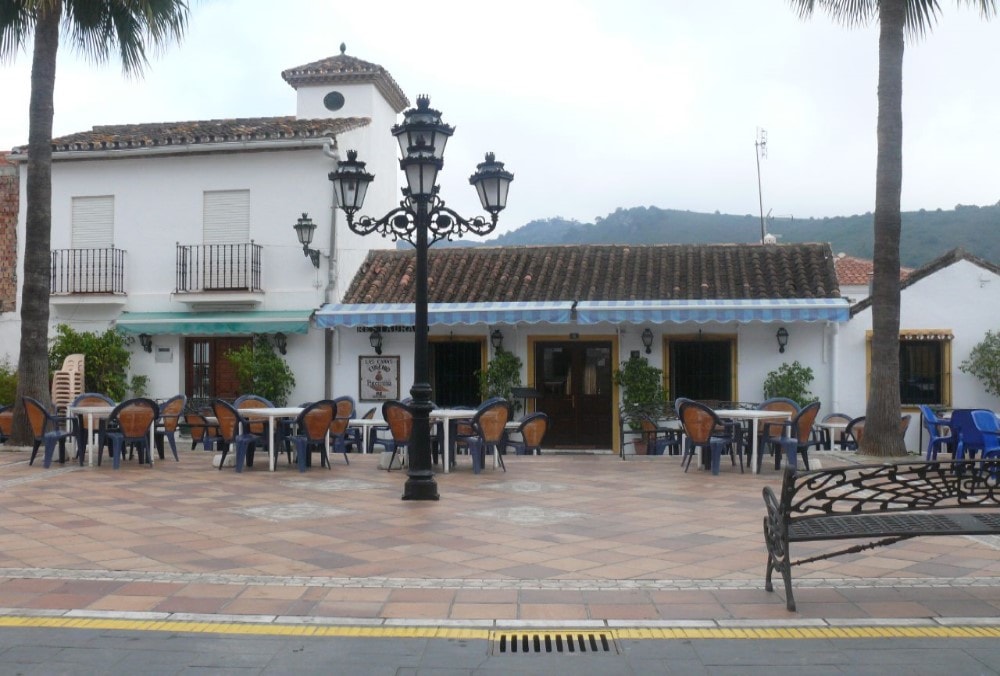 Photo by Kevin via Instagram
Thanks to the gourmet spots on every corner, it earned the name of the dining room of the Costa del Sol. You will find here all kinds of restaurants, ranging from the authentic tapas tavernas and pizzerias to classy haute cuisine restaurants and grill houses. Here you can enjoy both, restaurants offering typical local Spanish dishes as well as Italian and French cuisine.
The traditional family restaurant Los Abanicos, featured in the Michelin Guide, is also situated in the center of Benahavis. It is awarded for its exceptional cooking using only the freshest ingredients. It also has two dining rooms, decorated in the rustic style, and a beautiful terrace.
Services and necessities
Besides all the necessities such as shops, banks, and pharmacies found in the village, you can drive to the Diana Park Commercial center, reachable in just a few minutes by car.
Puerto Banus, which is about fifteen minutes away, offers a rich nightlife with many restaurants and bars.
For families, the nearby municipalities of Estepona and Marbella offer a range of international schools.
Culture and history
The history of Benahavis dates back to the Moorish era. It is visible in the typical old Moorish architecture, represented by the Montemayor Castle. Today, we can only spot the ruins of the castle. However, you can still enjoy here gorgeous views over an endless coastline and the relief of North Africa.
Likewise in every Spanish town, the regular markets take place in Benahavis as well. On Tuesday, the local market offers fresh products such as fruits, vegetables, cheese and others. On Sunday, there is a traditional flea market. In addition, in the nearby San Pedro, the excellent artisan market takes place every Thursday.
In the center of the town, you will also find some artist shops and art galleries. These include the famous sculptors David Marshall, Lily Kojman, and Venancio Sanchez visual arts galleries.
When in Benahavis, you shouldn't miss the local fiestas such as Easter. On the Good Friday, you will spot a colorful procession held throughout the town.
The Feria on the 15th of August celebrates the local patron Virgen del Rosario. It's the main festival in Benahavis typical for the processions with animals and floats and an amazing atmosphere.
In the early October, locals celebrate Romería, a pilgrimage to a small mountain church.
Also, the Town Hall regularly organizes many other festivals and events so you definitely will not be bored here.
CASAFARI tracks the entire real estate market by aggregating and matching properties from over 30,000 different sources. We provide investors and real estate professionals with clean hyper-local data in real time. Our clients get the best investment opportunities and close deals 10x faster.