Where is Pueto Banus?
Puerto Banus is a hotspot for the wealthy in the area of Marbella, Costa del Sol. It is not only famous for its jaw-dropping marina, but also for its real-estate market, where demand clearly dominates supply. Investing in Puerto Banus property is a great choice as people all over the world desire to be a part of this luxurious and worry-free world.
Not only been awarded with the Gold Medal of National Trust Merit, the habitat for the rich also got officially declared as a Centre of international Tourist Interest. It is situated west of Marbella in the Nueva Andalucia suburban, just a stone's throw away from its centre. The nearest airport is Malaga International Airport which is about sixty kilometres away.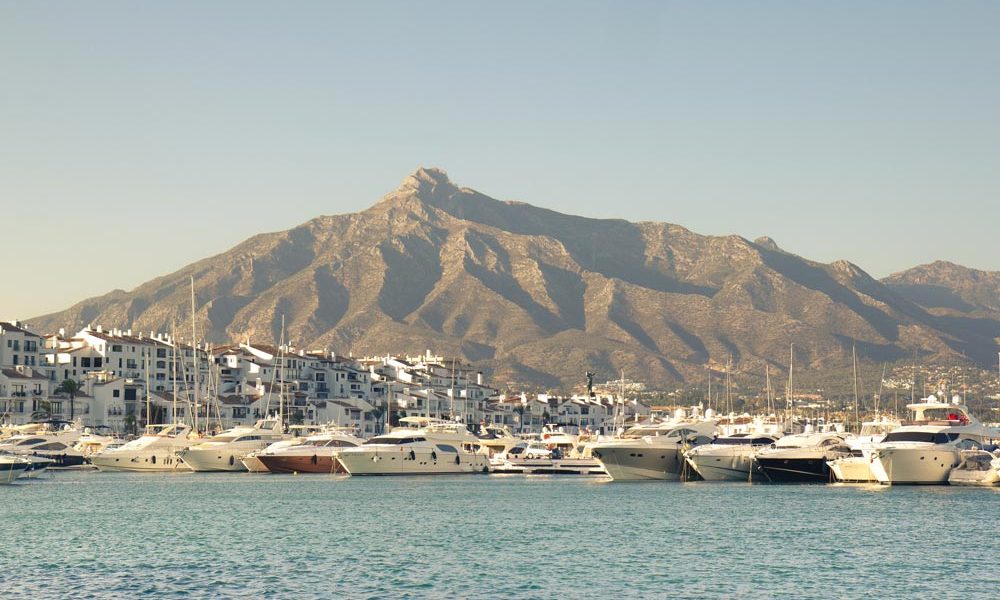 Photo by Hernán Piñera via Flickr
About the marina
At first sight it may look like an old fishing village that passed the test of time and adapted very well, but don't let this imagery deceive you. The marina was established by the building contractor Jose Banús. He had the idea to create a port which would increase the social as well as the economical standard of Marbella.
It was opened by Rainier III, Prince of Monaco, together with his wife Grace Kelly in 1970. This royal start already set the glamorous atmosphere which thrills every visitor. The area is embraced by the sublime La Concha mountain backdrop and offers stunning sea views.
Why invest in a property in Puerto Banus, Marbella?
The streets of Puerto Banus are filled with restaurants, expensive boutiques, bars, as well as nightclubs. During the day the port delivers a most picturesque scenery with its dozens of massive yachts and white Andalusian buildings in the back.
One can inspect the several majestic floaters for their names and measurements while strolling around. Grab a delicious smoothie from Natura Banus, and explore the local street market which starts on Saturdays at the top of the bull ring.
While the port is closed for general traffic, parking spaces for the privileged living or working there are reserved. Losing one's gaze from one Ferrari to another Lamborghini rolling right behind is a common practice among visitors.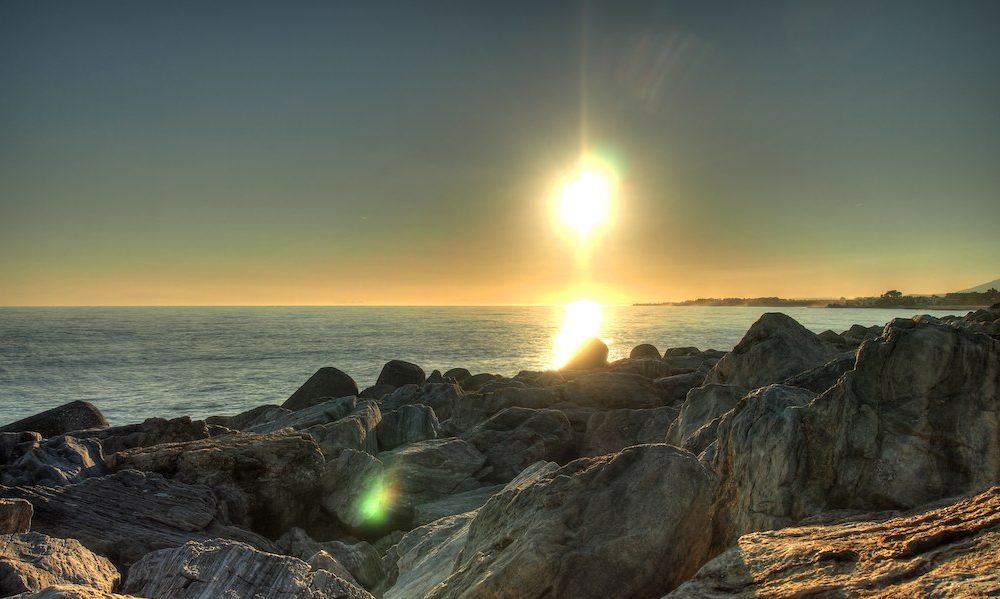 Photo by Olli 365 via Flickr
Puerto Banus has four main beaches: Playa Artola, Nueva Andalucia Beach, Rio Verde Beach and El Ancon Beach. All of them are regularly awarded the Blue Flag for their cleanliness and high standards.
Nueva Andalucia, also called El Duque, lies west of Puerto Banus. It features dark sand, small coves and is especially popular for water-sports fans. Playa Artola is considered to be one of the most beautiful beaches around Marbella. It is the only one that does not have an urbanization in its back.
Playa Rio Verde is not as popular as Nueva Andalucía Beach, but it is nonetheless trendy. You can relax and sip a cocktail at the beach bar Playa Fantastica Las Cuchis while watching the wader birds bathing in the wet.
What to do in Puerto Banus: Restaurants and nightlife
As a hub for the wealthy, Puerto Banus bubbles over with amazing restaurants. For a fine dining experience, we recommend El Gran Gatsby and Los Bandidos. The first one offers Mediterranean dishes as well as a magnificent view of the sea. The Michelin guide praises this restaurant for its good standard.
Awarded by the most prestigious critics of Costa del Sol, Los Bandidos won the title of the best restaurant in Puerto Banus. An elegant, yet casual atmosphere awaits you in this Scandinavian hideaway. The restaurant is quite small and intimate, so remember to book well in advance as it is highly popular throughout the year. You will find it right next to the Louis Vuitton Boutique.
No matter for which one you decide, devotees of the haute cuisine will have their taste buds taken into higher spheres.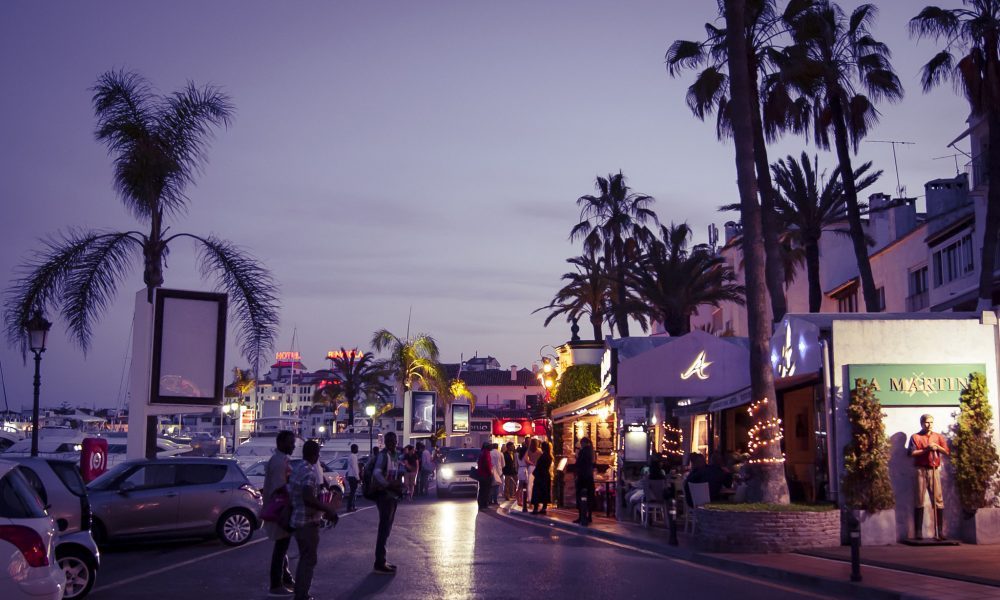 Photo  by Jose Saéz via Flickr
Attracting the rich and famous, Puerto Banus has a vibrant nightlife with many celebrities to be spotted. Seeing and being seen is a big part of the local culture. At night the charming marina transforms into a hedonistic party world.
For never-ending nights we recommend the clubs Tibu, Funky Buddha, Aqwa Mist and Seven. If you prefer less turbulent and more laidback nights, Sinatra's and Old Joy's Piano Bar are the places to be. Young people will love Lineker's Bar (run by ex-football pro Gary Lineker's brother) which can be found on the second line of the port.
Puerto Banus property is a rare and sought-after good. Finding a villa, house or apartment for sale might not be as easy compared to finding real estate in other areas. There are, however, plenty of residential complexes. The most famous ones are La Dama de Noche, Aloha Hill Club, Tembo Banus, Mimosa, and Angels Property Puerto Banus.
Puerto Banus lives up to its reputation
Puerto Banus has unarguably high living standards. It is the perfect fit for sophisticated people that want to live in a beautiful environment with the benefits of a lively metropolis. If you have children and want to settle, there is no reason to worry about proper education since there are many renowned schools nearby such as Aloha College or Swans.
This lovely marina offers everything you need to enjoy life to the fullest. No matter if you want to enjoy serene days at the beach with your family, or party through the night. Puerto Banus will enchant everyone with its well-rounded character.
CASAFARI tracks the entire real estate market by aggregating and matching properties from over 30,000 different sources. We provide investors and real estate professionals with clean hyper-local data in real time. Our clients get the best investment opportunities and close deals 10x faster.