Why choose a property in Lagoa, Portugal?
Although Lagoa itself is a fairly small, provincial town, it is also the hub of a thriving and cosmopolitan expatriate community. International residents mainly reside in and around Carvoeiro, the nearest coastal resort, about just over five kilometers south of the town.
The Algarve International School can be found in Lagoa. Its Fatacil Exhibition and Showground is the setting for several events throughout the year, including the Algarve International Fair, a showcase for both local and international businesses that is held annually in June. It also hosts equestrian events, dog shows and music concerts.
Luxury villas dot the hillsides of the surrounding areas, from Porches and Armação de Pera to the east, to Ferragudo and Alvor to the west. Most have spectacular views over the sparkling Atlantic Ocean, with rolling hills and golf courses of the region.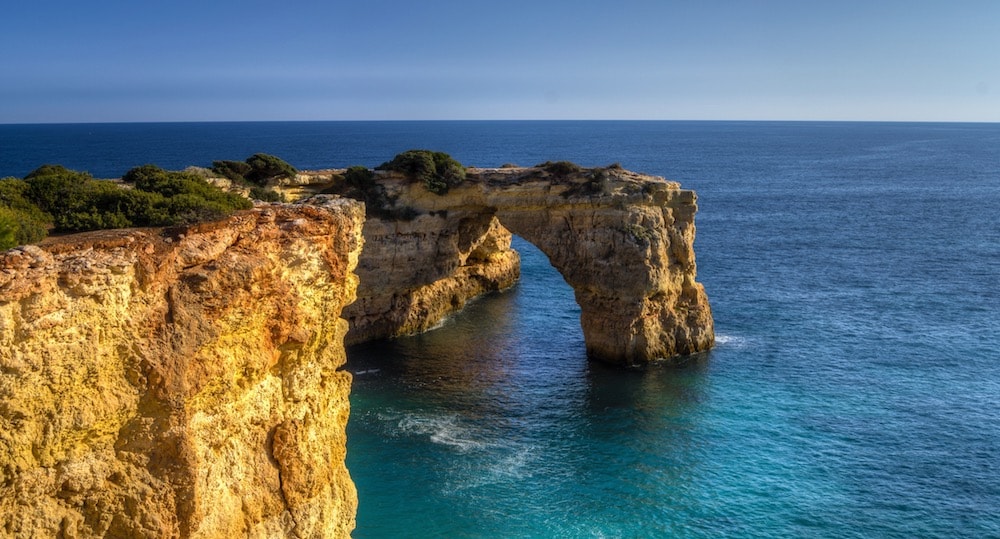 Although it is not strictly in the municipality of Lagoa, the beautiful towns Silves and Monchique are in close proximity. Silves, most famous for its annual medieval festival and castle, is set amongst rolling hills of orange groves. If you prefer to be a little further from the coast, this town would make a perfect location for a second home. Property prices here tend to compare favourably with those of Carvoeiro and Lagoa due to its inland location.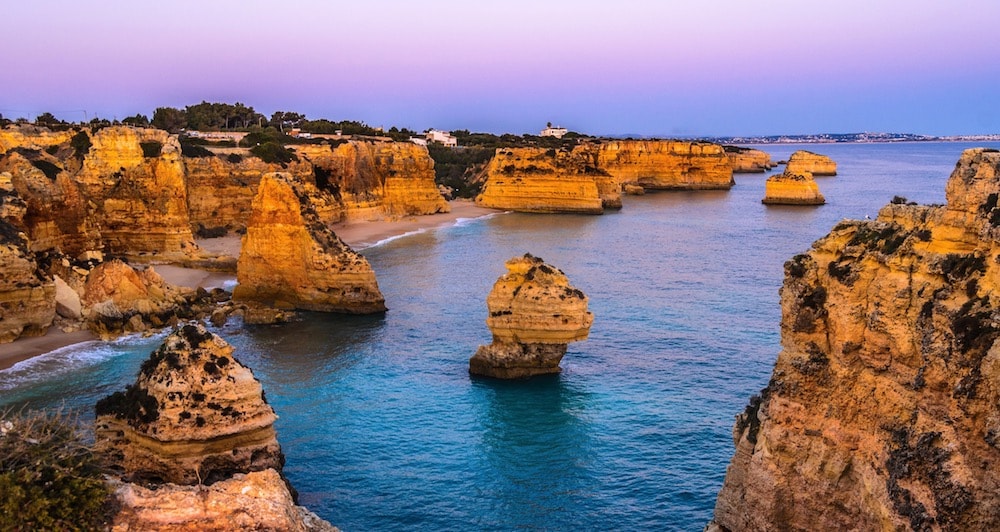 Monchique is similarly situated and also offers competitive property prices as well as spectacular 360 degree views over the hills, stretching as far as the coast. It offers famous spa waters and boasts Algarve's highest mountain, Foia.
Although there are some closely-packed urban zones, many luxury villas are set in secluded grounds with an amazing variety of birds and other wildlife. This section of the region's coastline is one of the most stunning in the Algarve. It offers limestone cliffs and caves, long stretches of beautiful, accessible beaches and dozens of small, sheltered coves – many of these are more difficult to access and are therefore often less crowded.
What to do in Lagoa, Portugal
Golfing around Lagoa
Carvoeiro attracts many visitors and residents with its golfing facilities, offering a number of courses to choose from in the area. There are two 18-hole courses at Gramacho and Vale da Pinta, and a nine-hole course at Vale de Milho.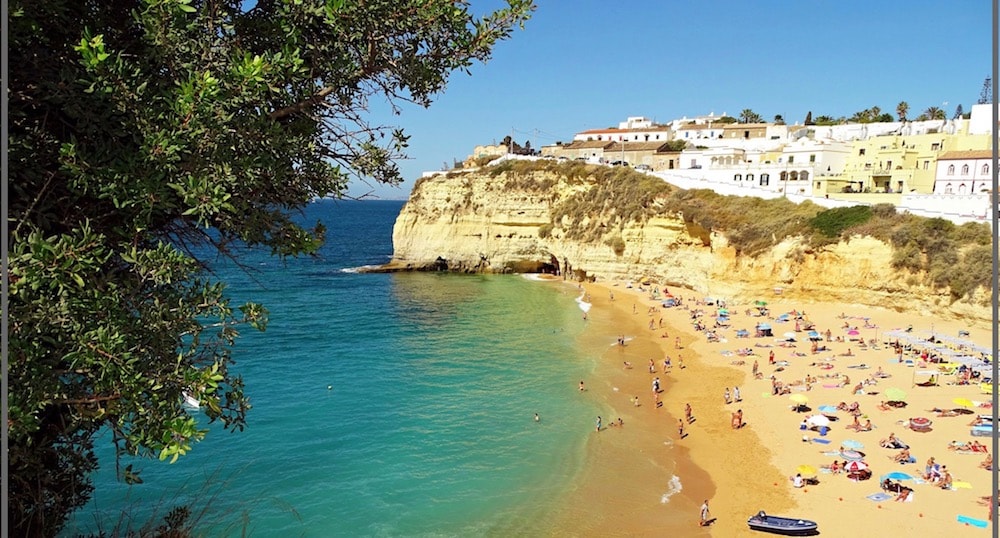 A little further to the west is the famous Henry Cotton Championship course at Penina, the first golf course to be built in the Algarve and recently voted Portugal's Leading Golf Resort by the World Travel Awards. A few kilometres further west in Lagos is the stunningly beautiful Onyria Palmares Golf resort.
To the east, you will find many more world-class courses to choose from, including the prestigious Vale de Lobo and Quinta do Lago courses, as well as other high-quality courses at Sao Lourenço, Salgados and many more. The Tivoli Carvoeiro Beach and Golf Resort also offers facilities for hosting conferences.
Many of these courses are also residential resorts, with luxury villas and apartments overlooking the beautiful courses and the ocean.
Nightlife and fine dining
Lagoa and the surrounding areas offer a wealth of bars and restaurants, serving both local and international cuisine, with many situated in fabulous cliff-top locations. For a more luxurious dining experience, there are several Michelin-starred restaurants around a half an hour's drive away. Of these, two have been awarded two-star status: Ocean in Armação de Pêra/Porches, and the restaurant at the Vila Joya resort in Gale, near Albufeira. Another four have one-star: Gusto, Henrique Leis and São Gabriel in Almancil and Willie's in Vilamoura.
Although not all of these are open all year round, there is always choice and alternatives. Once the high season begins, the regions livens up considerably.
And if you like to indulge a little further after you've enjoyed your meal, you might want to venture over to Vilamoura or Monte Gordo to enjoy an evening at one of the Algarve's two casinos.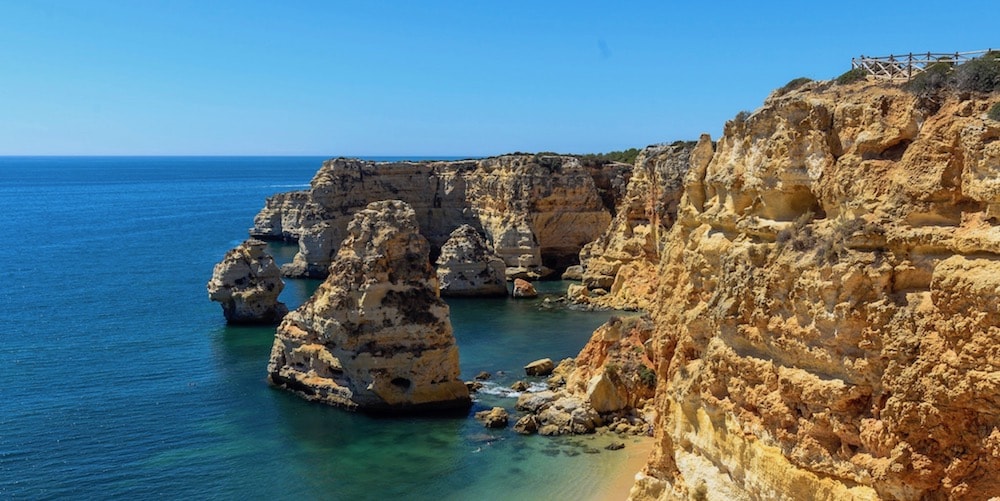 Downtime in Lagoa
There are many opportunities for sporting activities abound, with facilities for all types of water sports, horse-riding, tennis, and sky-diving, amongst others. You can also spend the day at the Autódromo Internacional do Algarve, which has excellent motor-racing facilities.
If you like to spend your leisure time shopping, there are malls at Guia, which is near Albufeira. There is also the Forum Mall at Faro, with more than 100 shops, 20 restaurants, and five cinemas. There are also a number of large retail outlets along the EN125, where you will find well-stocked garden centres, as well as suppliers of textiles, furniture, and other household items.
Being a largely rural area, Lagoa is an important wine-producing area, with many vineyards in the vicinity – wine-tasting visits and guided tours can usually be arranged and are a pleasant way to spend an afternoon or two!
It is not hard to see why many people choose to become a Lagoa property owner. The surroundings are stunning and there is easy access to nearby towns and Lagoa. If you are interested in becoming a Lagoa property owner, have a look at Casafari's database and find your dream home.
Hero picture by Rui Carvoeiras via Flickr