We've already said that the truth is, the property market wasn't dealing with real numbers until a few years ago. Property investors, developers, real estate agencies and clients, everyone had to develop their sales, renting, development and buying strategies based on real estate data that came from real estate portals.
But the main problem is that these portals make money by selling ads, not by doing research. They also provide analysis based on the properties announced in their platforms, but these analyses do not have any commitment to be a truthful representation of the property market as a whole.
So, here is the first reason why CASAFARI is so important to anyone who works in this field.
Instead of exposing your business to the risks of working with incomplete, approximated, duplicated and opaque information, let us cut through the chaos and noise for you, and provide you with the possibility of making actual data-driven decisions. The era of basing your results on guesswork is over.
This is possible because our core competency is real estate data intelligence. We scan over a hundred thousand of real estate portals daily, checking for everything that is available online, crossing and deduplicating the real estate data to see clearly what is the most truthful information on key metrics such as square footage, typology and other objective characteristics of every available property.
In just a few minutes, you can have a full, clear and reliable vision of the property market, without having to manually search all these websites everyday, in a repetitive effort.
And what's best is that our market analytics is only the first reason why real estate professionals are drawn to the CASAFARI platform: there are so many other ancillary CASAFARI features that we have designed to further enable transactions . Here are just a few of them as examples.
What CASAFARI does for estate agents and agencies in the property market
With CASAFARI technology, estate agents and agencies can protect their mandates. You can set daily alarms to be the first to know when a property in your portfolio is listed by any other company, thereby breaching any standing exclusivity agreement.
Also, the daily alerts can be activated to track the exact search requirements that your clients are looking for, allowing you to close transactions faster. This way, you will always be aware of any relevant market movements that are valuable to your clients, such as latest pricing trends or any changes to the depth of market supply . Also, you would be able to see the price range offered across agencies for the properties you are working with.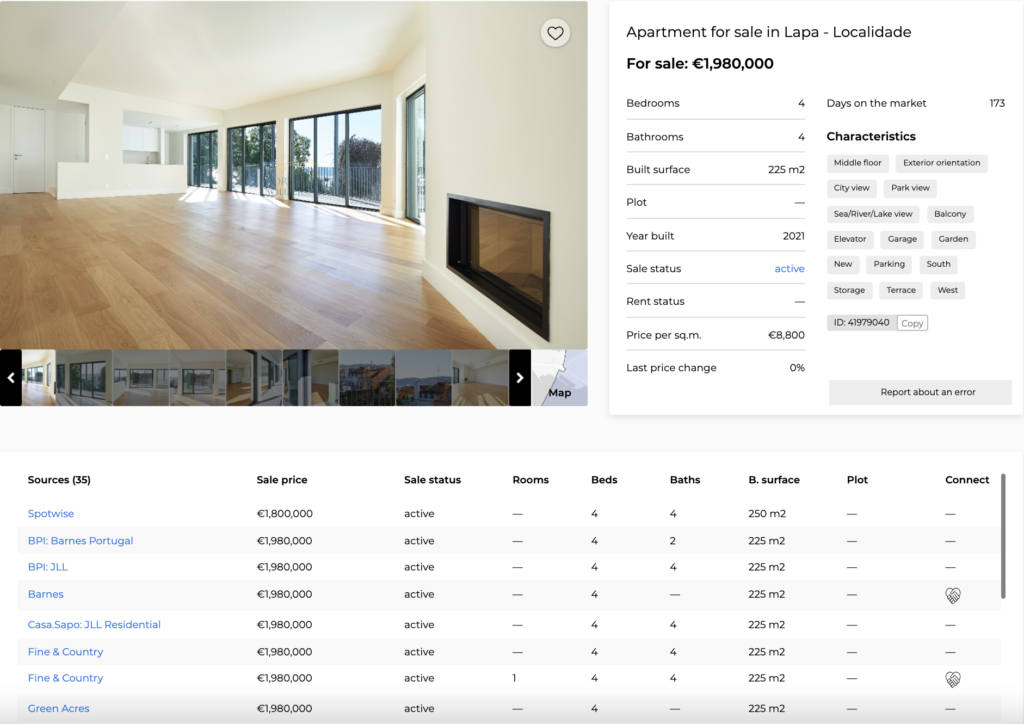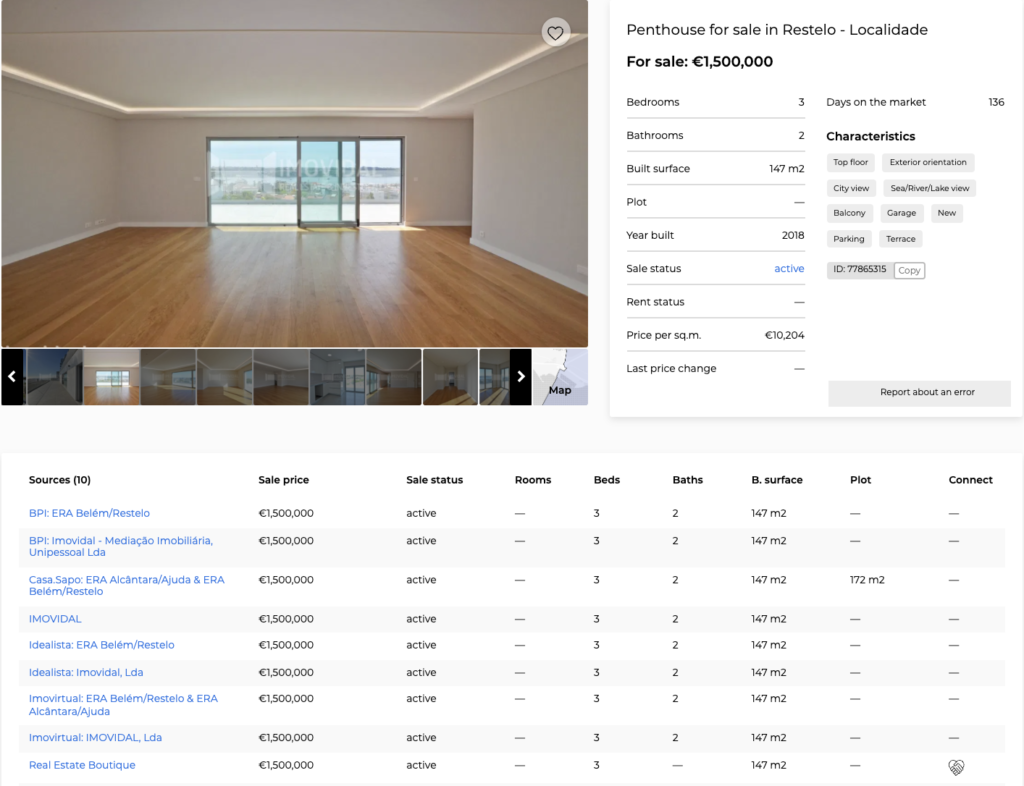 As for interested sellers, our powerful and proprietary Comparative Market Analysis tool can be used to quickly define the appropriate comparable set and therefore accurately price your client's property.
And last but not least, there is now also the exciting, newly released CASAFARI Connect, a feature that allows estate agents to share commissions with collaborating agencies and accelerate transaction schedules. It greatly increases market transparency, and enables more frequent and successful property matching between interested buyers and sellers.
And how can CASAFARI unlock returns for institutional property investors?
When it comes to deploying at-scale capital into the real estate sector, here's a match made in heaven: big capital + a clean view of the market. Sounds familiar? Yes, this is exactly where CASAFARI comes into play.
Our platform cuts through the noise that inevitably clouds the view when you try to unlock returns for your investors in fragmented markets such as European Single Family Rental (SFR). With our platform and proprietary dataset, property investors are able to form well-informed investment thesis, which serve to enhance their competitive edge when it comes to unlocking investment opportunities for LPs.
We enable this by offering a data-driven, real-time view of any investable SFR market, including key metrics such as any regional or microlocational demand/supply imbalances in both the for-rent and for-sale markets, achieved rental yields, vacancy trends and transaction timelines etc. Thereby allowing property investors to be able to understand the true relative value play can be offered by SFR as an asset class. So, what we do is ensure our clients are able to unlock the most return potential by building profitable SFR portfolios in a never-before-seen, scalable way.
And, once these portfolios are constructed, CASAFARI continues to unlock operational value for its institutional clients by offering continued support for asset and property management services. With our deep data background, we are able to house and analyse clean and updated operational data throughout the lifecycle of any SFR portfolio investments.
This allows us to track the portfolio's real-time performance, including how the achieved rental yields compare against market averages, capex programme monitoring, and any other budget vs actual information needed. All of this post acquisition data further enriches the underwriting process, and allows for the continued fine-tuning of exposure and any other ongoing strategic decision-making.
At the end of the day, CASAFARI is a strategic partner to its clients, providing real estate data that further enables thesis-driven underwriting processes, getting access to the best on and off-market deals, and analysing portfolio assets' real-time performance.
Nowadays, perfect information is key to doing business successfully and when it comes to understanding the real estate asset class, there is no other platform that provides as much insightful information as CASAFARI does.