Once a small quiet fishing village, Cala Ratjada, with a name that literally means 'The Bay of Rays', is the main coastal harbour and the most established resort in the municipality of Capdepera. It is situated on a small rocky peninsula in the extreme north-eastern point of the island, around 76 kilometres from Palma and Son Sant Joan airports. Cala Ratjada property offers a calm lifestyle amongst beautiful scenery.
Among properties available for sale in the area of Cala Ratjada you'll find luxurious apartments and stunning villas. Most of the estates are situated in privileged locations right on the beautiful harbour, only steps away from a sandy beach, offering fantastic views of the sea.
Why choose a property in Cala Ratjada, Mallorca?
The harbour of Cala Ratjada is very scenic and has not lost its original fishing town atmosphere. Some fishermen still go out on their boats to bring in the fresh catch of the day. Nevertheless, today is more likely to be the home of luxury private yachts than the fishing boats of bygone times.
For a small resort, the nightlife here is quite lively and has a very cosmopolitan ambience. Scattered with restaurants, bars, live music and chill-out venues you'll find yourself with a myriad of opportunities for spending your evenings out.
The marina offers a range of excellent eateries including quality fish and seafood restaurants. It is a lovely spot to enjoy al fresco dining under a clear sky lit with stars.
For example, the Restaurante del Mar serves seasonal cuisine and superb sea views. Another seafood restaurant, Es Llaut, is serving the freshest fish as well as other Mediterranean dishes.
From the harbour, you can enjoy a walk along the Pedestrian Promenade with some bars and restaurants offering traditional Spanish and international cuisine.
The beaches in and around Cala Ratjada are very favoured due to their white fine sand and clear turquoise waters. Son Moll, the main beach of the resort, isn't especially large and gets rather crowded during the high season months.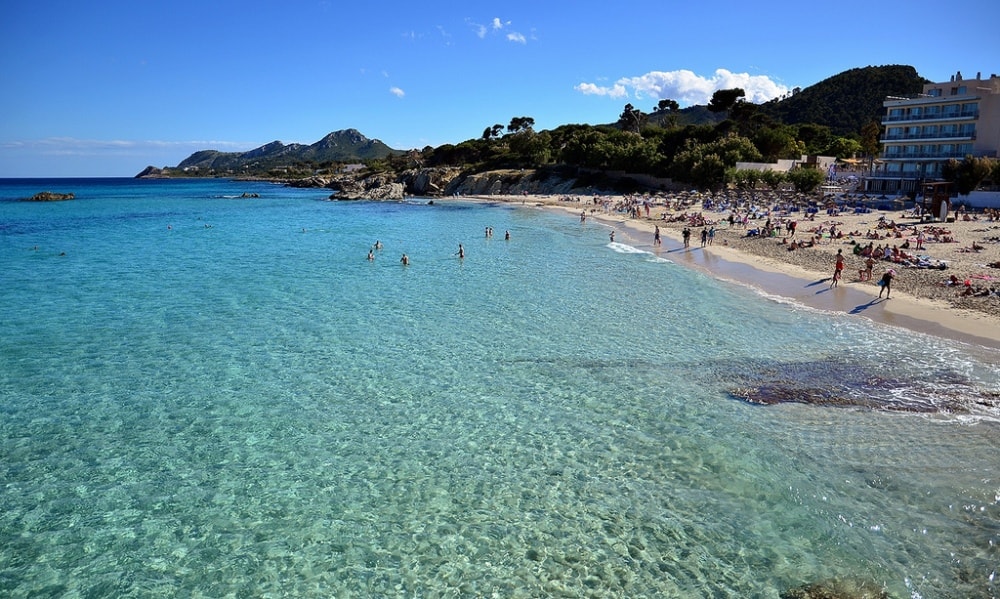 Dirk Vorderstraße, Cala Son Moll (CC BY 2.0)
Equally popular, Cala Gat beach lies to the east of the seaport and is even smaller.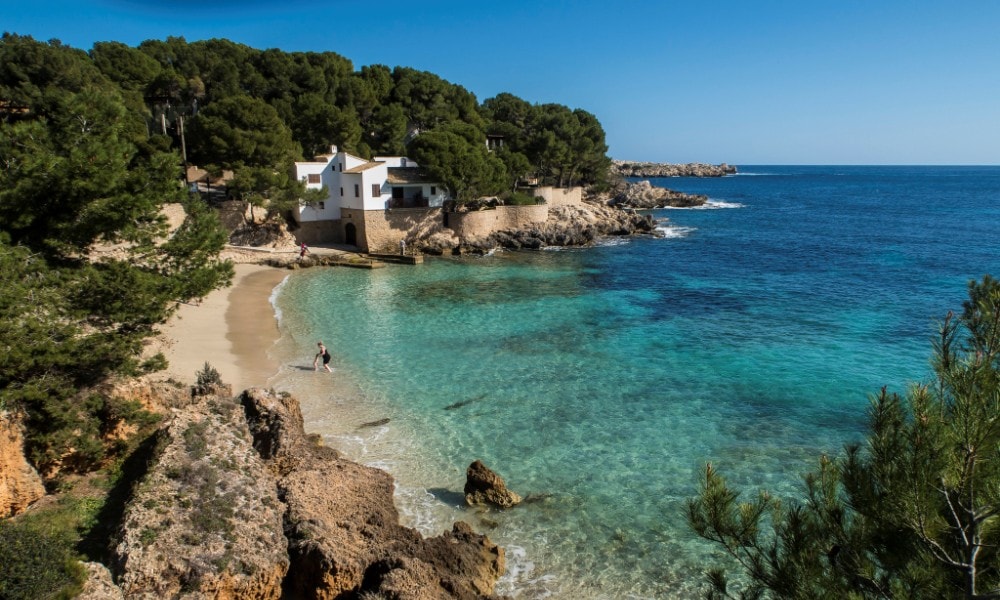 Lucas Alvarez, Cala Gat (CC BY-NC-ND 2.0)
Thus, if you seek for privacy, you'll need to head a bit further north, where there is a number of quieter but also good sandy spots at Cala Agulla, Cala Guya or Cala Mesquida.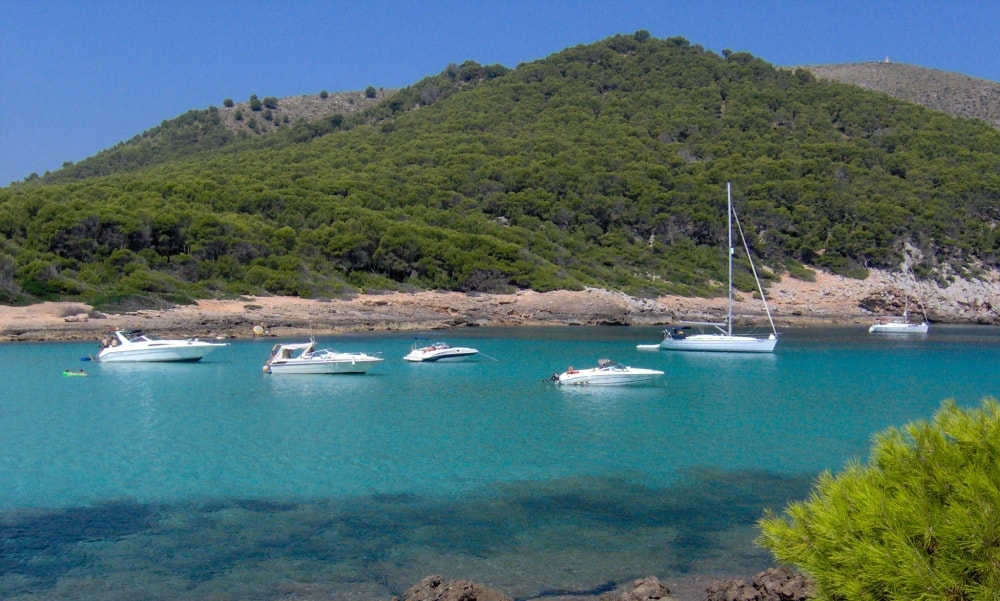 Tuscasasrurales, Cala Agulla (CC BY-ND 2.0)
In the area, you can also enjoy many marine sports such as snorkelling, diving, windsurfing, water skiing and sailing.
For golf lovers, just seven kilometres from the residential area is the Capdepera Golf Club notable with its six artificial lakes and long, wide tracks. Just a little further, there are also courses in the nearby Canyamel, Pula and Son Servera Golf Clubs.
A short leisurely walk uphill through the pine forests takes you from the beach area to the Punta de Capdepera lighthouse. From here, you can enjoy some of the best views of the surrounding scenery, including the island of Menorca on clear days.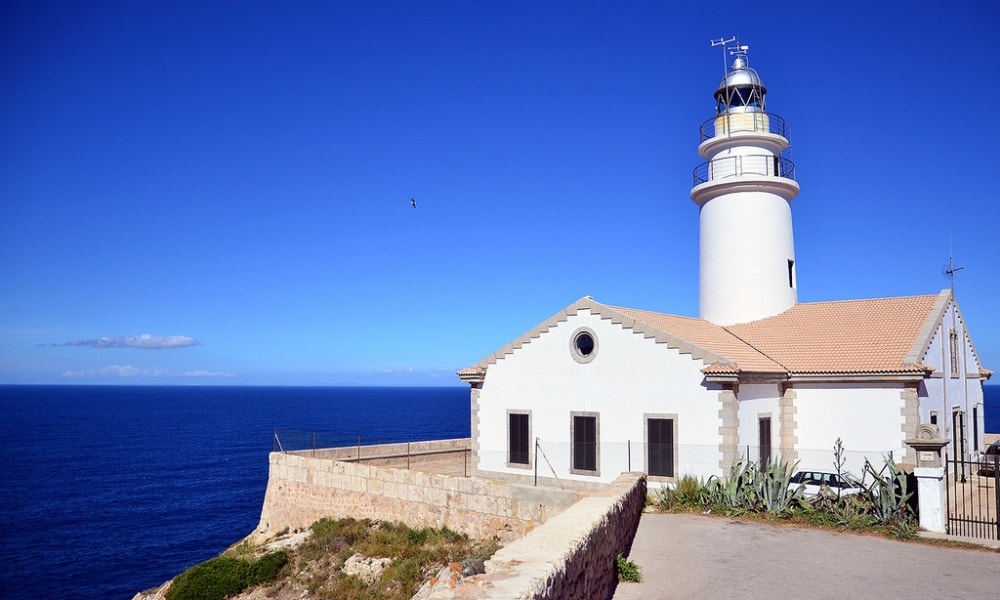 Fabian Walden, Cala Ratjada Harbour (CC BY 2.0)
In the square of Plaza del Pins, the weekly market is held every Saturday morning. Here, you can buy the traditional local produce including cured meats and cheeses.
If you miss this place, you can also visit the nearby morning markets at the historic towns of Capdepera (on Wednesdays) and Artà (on Tuesdays).
As to the festivities, on July 16, the town is celebrating the Fiesta del Carmen, the Patron Saint of the sailors and fishermen. It mainly consists of a traditional Mass in the docks and the marine procession of the Mother of God accompanied by the band of music.
Likewise many resorts, Cala Ratjada changes greatly each year from the end of October to April when you can see just a few permanent residents and a handful of restaurants and bars open. During this time, it becomes frequented by the older crowd who are able to take advantage of a long sunshine break in winter.
CASAFARI tracks the entire real estate market by aggregating and matching properties from over 30,000 different sources. We provide investors and real estate professionals with clean hyper-local data in real time. Our clients get the best investment opportunities and close deals 10x faster.