Alcântara Property Insights
Alcântara property has a lot to offer. The area sits between the busy Cais do Sodré and charming Belém, where you can spot the city's iconic Belém Tower; also close by is Santos, a hip design district. Thanks to its favorable location, Alcântara becoming more popular and is acknowledged amongst many local and international residents.
Why choose an Alcântara Property
Alcântara is so inviting because there is always something to do. Follow the trendy crowds to the waterfront where and you will find a variety of eateries and clubs. Walk along the river and you will have the beautiful 25 de Abril Bridge (the twin sister of San Francisco's Golden Gate's) in your sight. On warmer days you can relax by the river and stroll around, or there are also countless museums in close proximity for those (few) days when the sun isn't shining.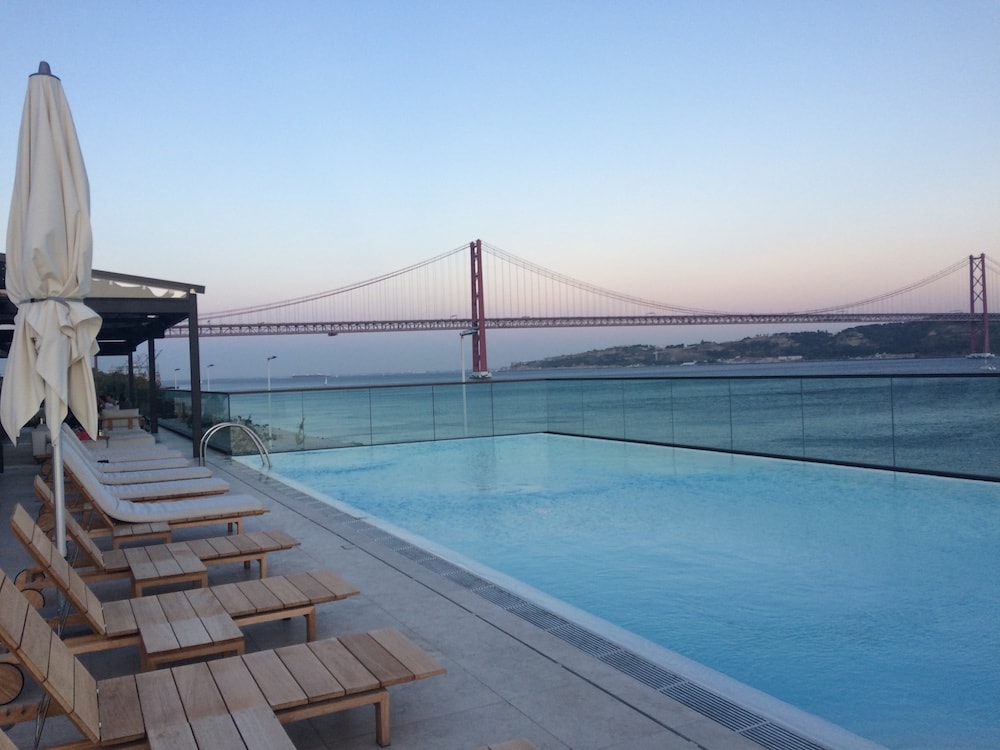 If you're looking for a place to eat good food and grab drinks, go to Docas de Santo Amaro. A collection of old warehouses under the bridge that has been restored into restaurants and bars, it's a popular place for both locals and international residents that offers spectacular views of the river and marina.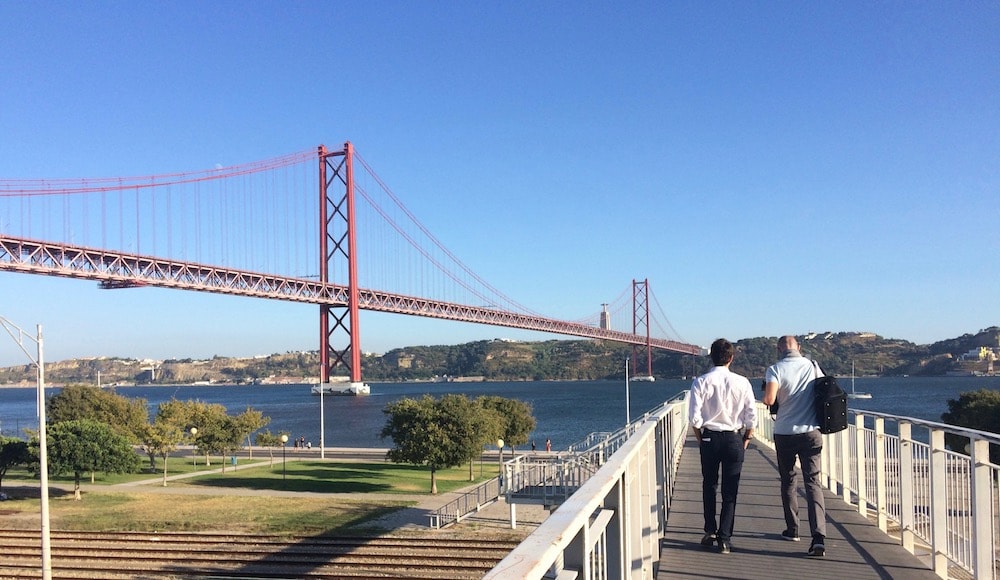 What's also great about Alcântara is that there is easy access to amenities like hospitals and police stations. You may also find international schools nearby or a short drive from the area.
Alcântara is only 25 minutes away with a car or taxi from Lisbon International Airport. There is also good access to public transport: the bus ride from the airport takes approximately one hour.
Around the neighborhood and the hip LxFactory
Alcantara was one of the neighborhoods that was the least affected by the earthquake in 1755, and so it was here that the city of Lisbon started to get rebuilt. The area has undergone major improvements and changes in recent years and has since made a comeback as an urban hub for culture. As of late, it has been considered a fashion district in Lisbon with the hip and colorful LxFactory close by.
The industrial site where LxFactory sits has over recent years been transformed into a creative hub of coworking spaces, creative boutiques and café-bars. Here you will find the trendy Landeau café, which is renowned for their unforgettable chocolate cakes.
One highlight of LxFactory is Rio Maravilha, home to one of the best views in the city; also not to be missed is Ler Devagar, a beautiful and unique bookshop that boasts both Portuguese and foreign-language literature.
Walk or take a taxi to nearby Bairro Alto and discover São Pedro de Alcântara, which is a beautiful viewpoint that offers a panoramic view of Lisbon. Relax on one of the many benches, grab a coffee at a nearby kiosk and don't miss the spectacular sunset. When the lights turn on at night, the city of Lisbon transforms completely.
Alcântara is an area where a lot of things happen, but is still more of a private area than the busy nearby Bairro Alto and Chiado. If you're thinking about moving to Lisbon, an Alcântara property is a great option.