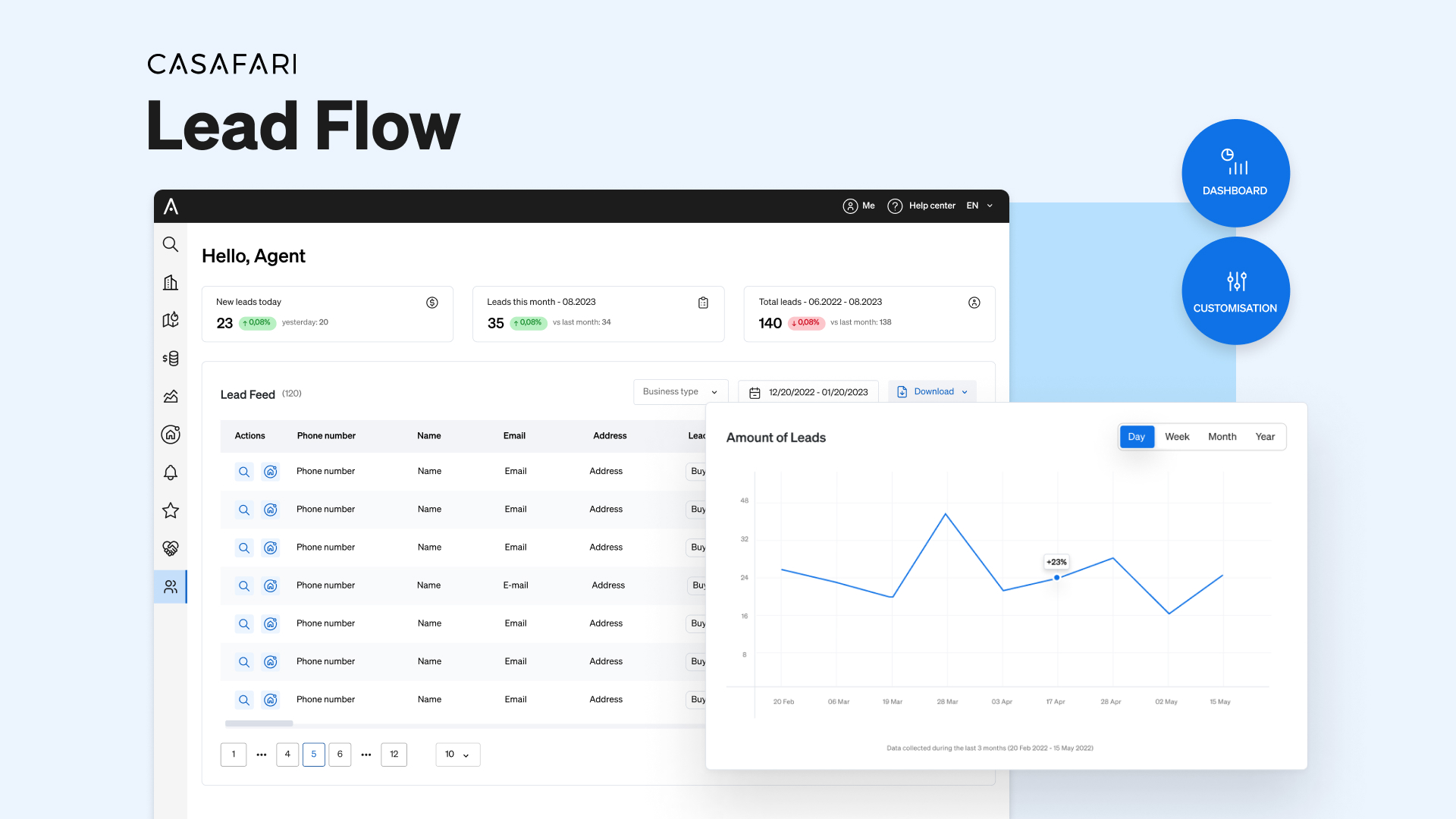 Are you familiar with CASAFARI's Lead Magnet? This easy-to-use lead generator provides your potential clients with valuations for the properties they intend to buy, rent or sell in exchange for their contact information. They get the information, you get the lead. The Lead Magnet can be added to your website or you can create a … Continue Reading »
Daily, we track 180.000+ property changes in Spain, Portugal, France, etc.
Be the first one to know about price changes, new and sold listings.
GET FREE ACCESS