This charmingly authentic beach resort nestles at the end of a fertile valley and of a small horseshoe bay. Enclosed by the pine-clad mountains, Port Soller (also known as Port de Sóller or Puerto de Sóller) is a haven for sun admirers and promenades alike that has the best of both worlds – spectacular mountain and sea scenery. Remarkably, it is the only well-protected natural harbour on the west coast of Mallorca, sheltered from the winds by the Serra de Tramuntana range.
Properties in and overlooking Port de Sóller are of great value due to the improvement made to the port in a few recent years. Homes available in the area extend from cutting-edge apartments to townhouses and rustic fincas, and all of them boast fine views and calmness.
Why choose a property in Port Soller, Spain?
Thanks to its isolated location, the area was preserved from overdevelopment when the tourism started to boom, which helped to maintain its natural beauty and charm. This factor is being taken as an advantage for the efforts to convert Port Soller property market into a trendy holiday and second home destination.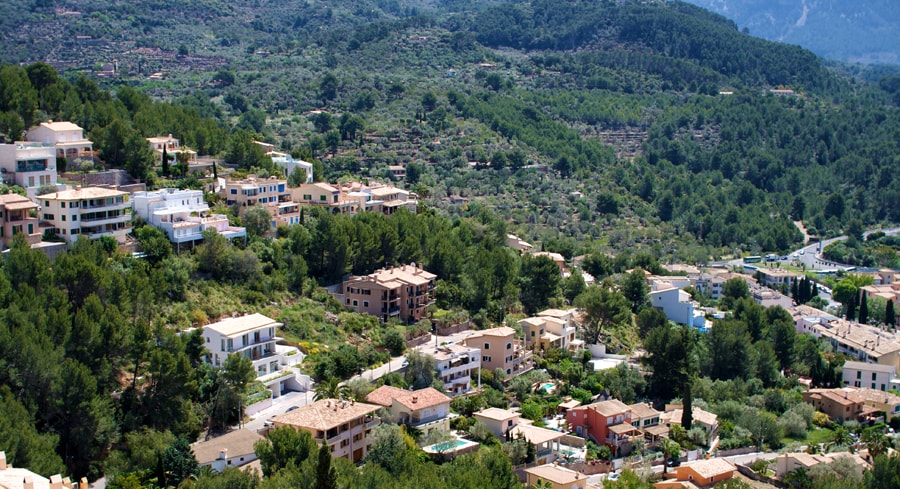 J. Latvala, as seen from Jumeirah Port Soller (CC BY-NC-ND 2.0)
Today, this seaside resort consists of a number of facilities, including shops, restaurants and bars but is quiet and away from the major tourist areas such as Magaluf on the south of the island.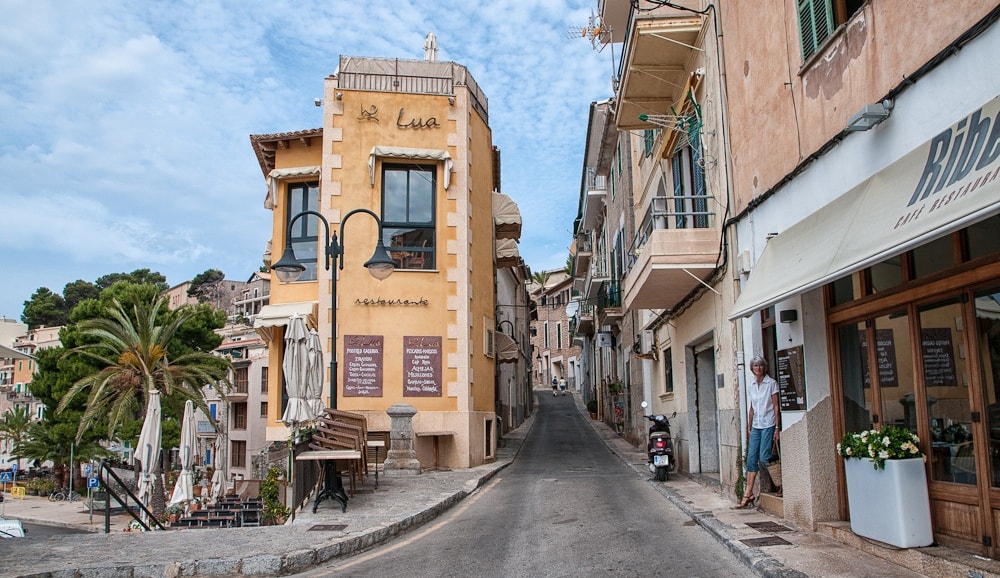 Antonio Acuña (CC BY-NC-ND 2.0)
The bay is lined by a golden sand beach and wide pedestrianised promenade behind. Along it, you will find a selection of pavement bars and cafés, popular all through the day to take refreshments and enjoy the views. The Port still retains its traditional atmosphere, but there are now a few more stylish places for decent cocktails.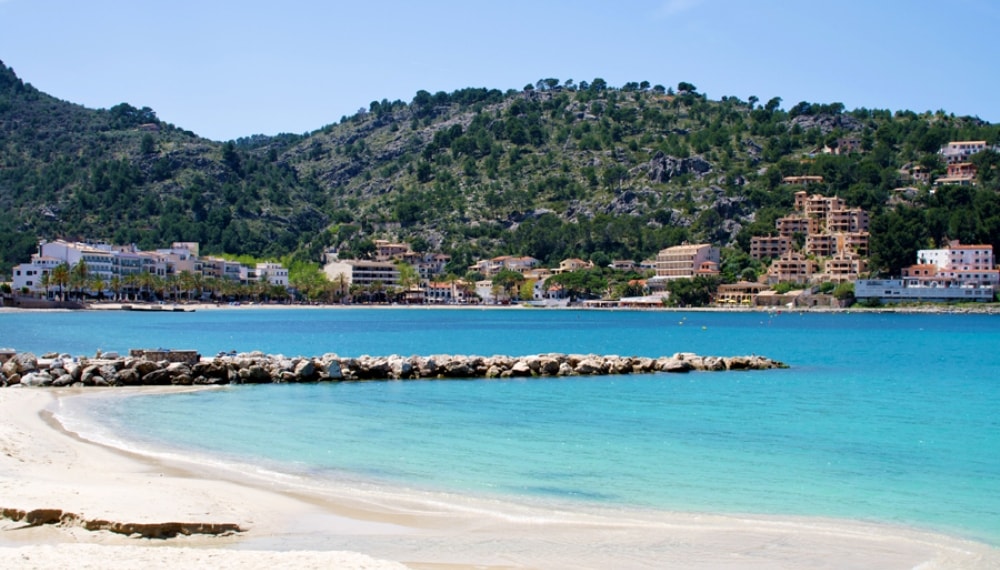 J. Latvala (CC BY-NC-ND 2.0)
The port has a variety of restaurants to cater for all culinary tastes. One of the most popular spots is found on the promenade, Restaurante Es Passeig, which offers modern and creative Mediterranean dishes. In the center of the seafront, you also find the renowned Restaurant Randemar that provides atmospheric dining with a bright Ibiza-style interior and a cocktail terrace, notable for its chill-out vibe.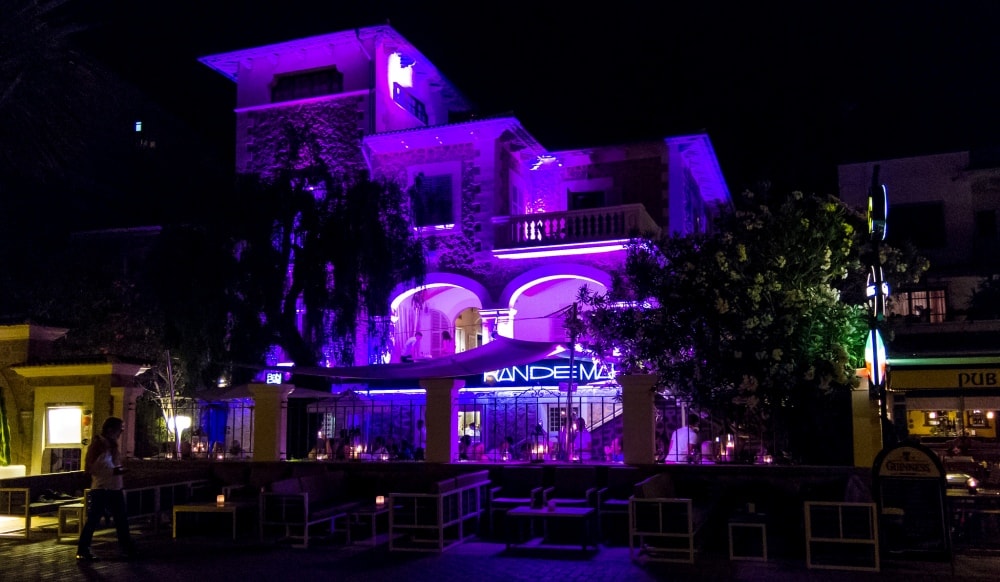 Mikael F, Restaurant Randemar at night (CC BY-NC-ND 2.0)
The vintage Sóller tram that runs along the seafront and connects Port Soller with Sóller town definitely adds some old fashioned charm to the area. Passing through citrus-filled gardens (as originally it was used for transportation of oranges) it is now a nice way to travel and a popular visitors' attraction.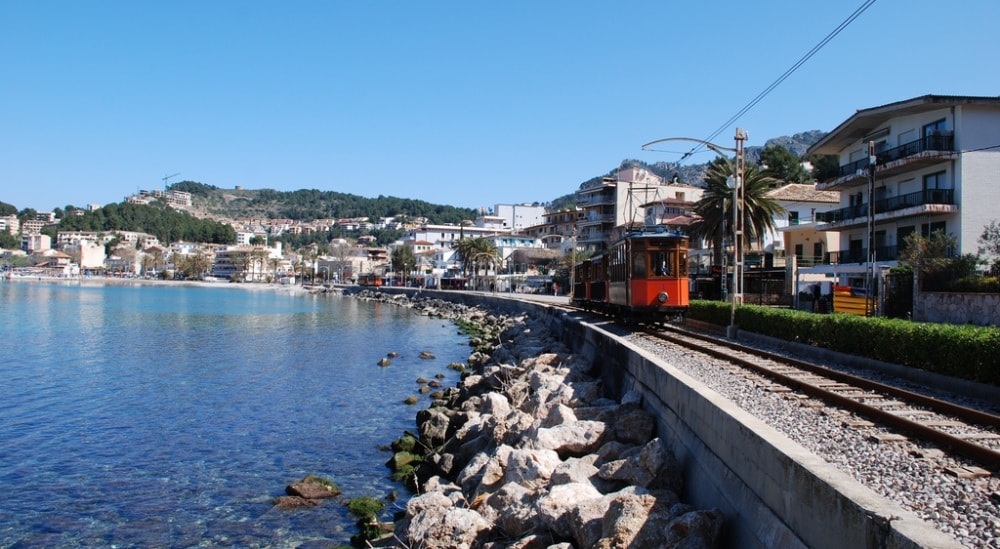 Anders Gustavson (CC BY-NC 2.0)
This lovely small resort has two beaches along its horseshoe bay – Es Traves and Platja d'en Repic. These are the only sandy beaches on the west coast of Majorca, which tend to be busy during the peak summer weeks. Both are quite small and narrow but the sea is shallow and calm, and fun to play in. With spectacular sea views and the surrounding Serra de Tramuntana, they provide some of the finest scenery on Mallorca.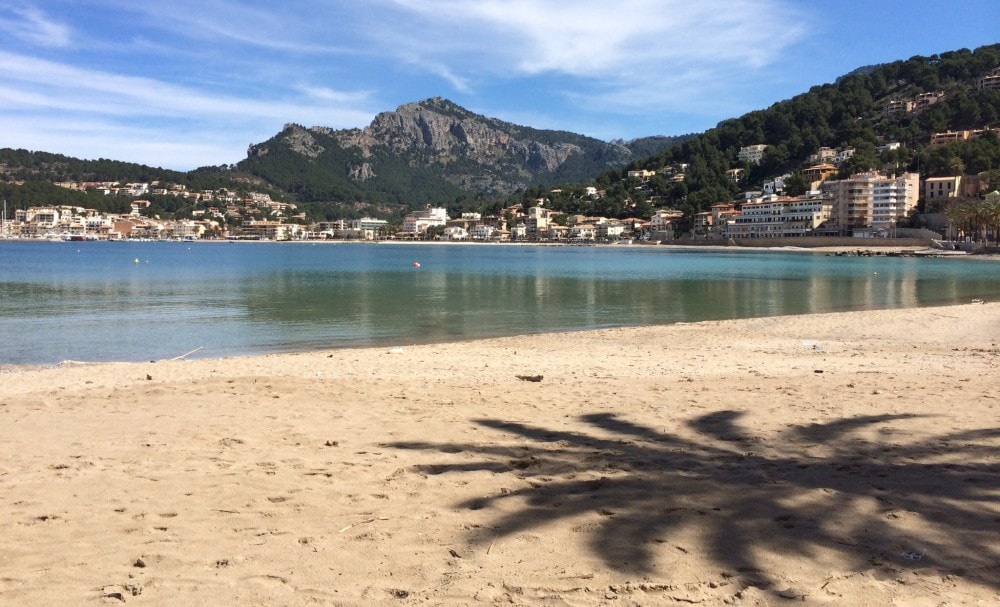 Nigel Hardy (CC BY-NC-ND 2.0)
Lying at the north of the bay, the harbour is busy with boats of every type, from fishing vessels to luxury private yachts and vacation cruisers.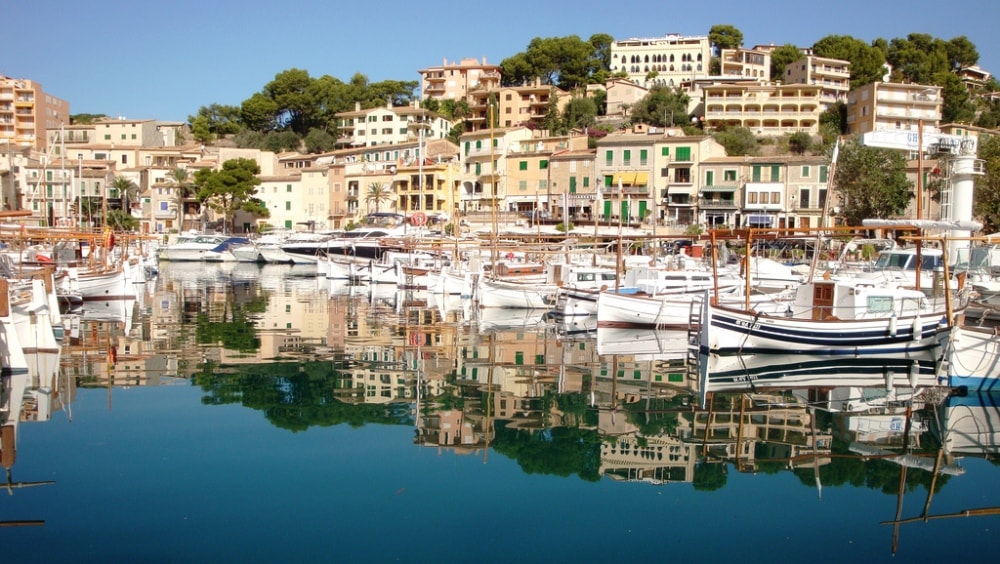 CPGXK (CC BY-NC-ND 2.0)
From here, you can go on a number of boat and yacht trips along the stunning rugged coast.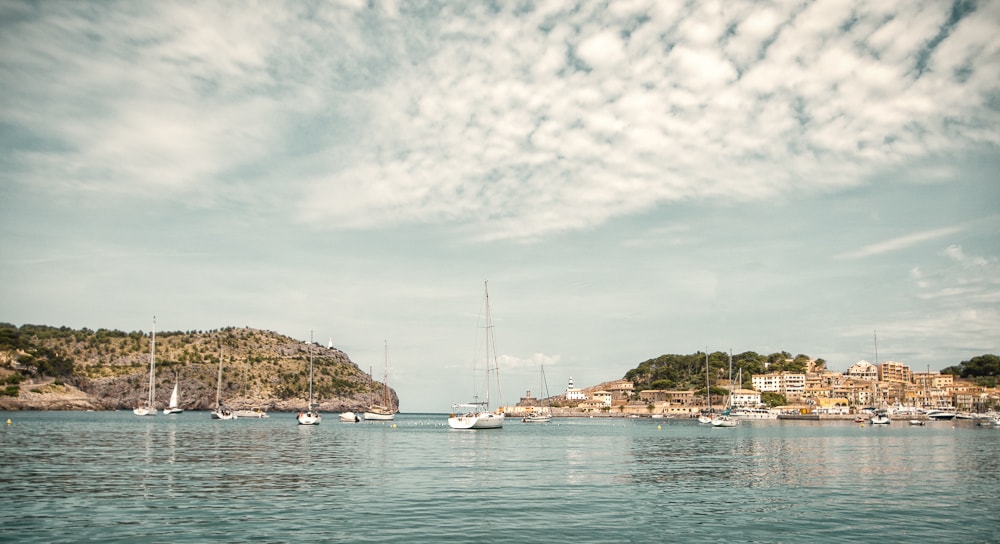 Antonio Acuña (CC BY-NC-ND 2.0)
It is the starting point to set sail to the villages of Deià and Sant Elm, the island of Sa Dragonera and to the emblematic spot of Sa Calobra, from where you easily reach the spectacular Torrent de Pareis.
There are many secluded coves (or calas) along the coastline great for diving and snorkelling, or for private sunbathing.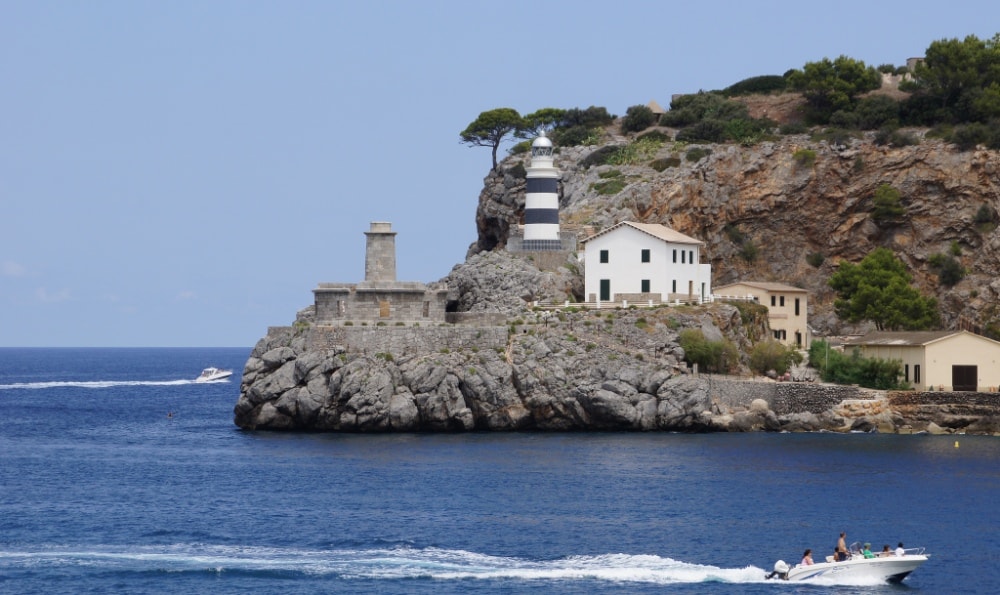 Joe Frisino (CC BY-ND 2.0)
The Port is also a perfect base for walking and is popular with hikers and nature lovers, as many routes lead through the stunning and unique nature of the Tramuntana range.
A climb of less than an hour will bring you to Cap Gros lighthouse for picturesque views of the bay and the mountains behind.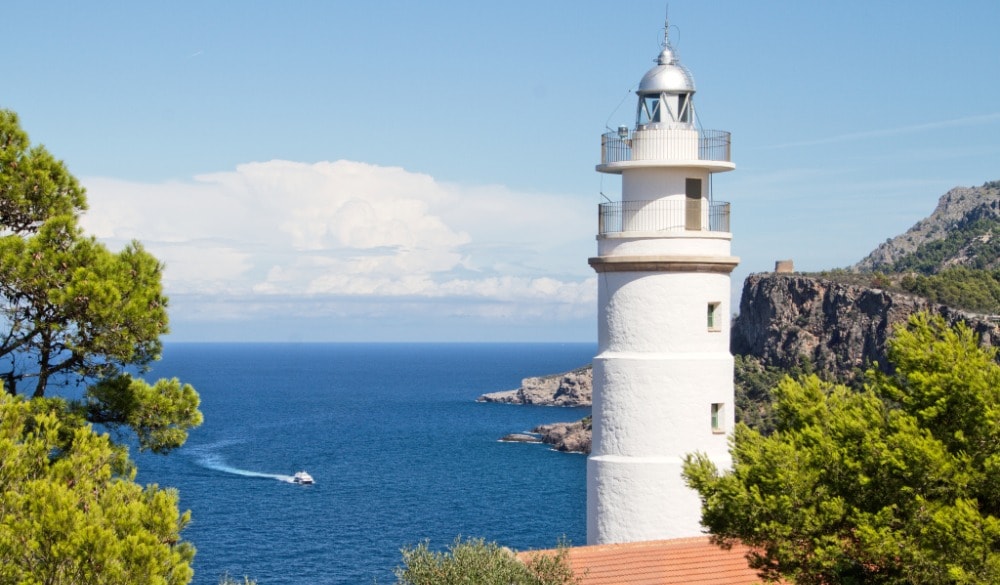 pilot_micha (CC BY-NC 2.0)
A longer trail through gardens and olive groves lead to the villages of Fornalutx and Biniaraitx, as well as Deià and Valldemossa, which are definitely worth a visit.
Moreover, the area boasts its proximity to several golf courses, and also here you will find a tennis and paddle club.
Shopping in the Port is pretty limited to some gift shops and general stores. It does not have a local market, but every Saturday there is a wonderful market in the town of Sóller.
Throughout the year, Port de Sóller hosts many events. The most notable one is the Fira & Firo in the 2nd week of May that features the mock battle between pirates-invaders and the good locals of Sóller.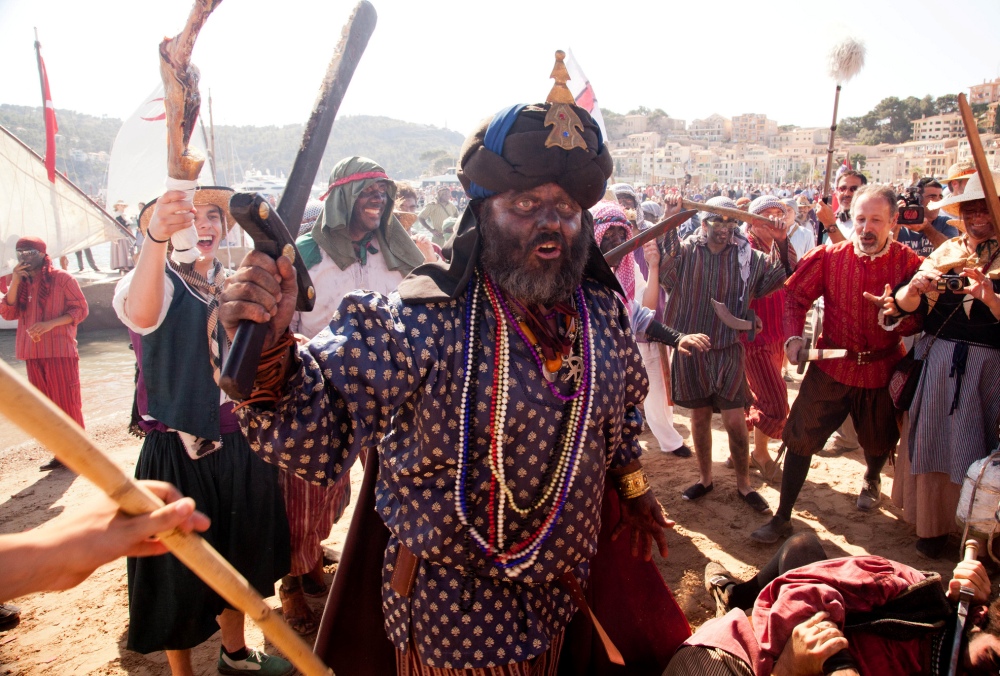 José Juan 'Potti' Luna (CC BY-NC 2.0)
A spectacular boats procession in the bay is held during the Lady of Carmen festival on August 15th.
The annual classical music festival takes place in autumn in the chapel of the former Santa Catalina monastery. This much-awaited event hosts performances from first-class international artists in an exclusive and romantic setting.