Situated on the gorgeous stretch of the south-east coast of Mallorca, in a fairly remote area, the resort town of Colonia San Jordi (or Colonia de Sant Jordi)  is a perfect spot for a quiet, relaxed beach holiday and year-round stay away from the crowds.
The selection of properties in Colonia San Jordi mostly consists of Mallorquin style built fincas and villas, offering privacy, just a stone throw away from the sea.
Why Colonia San Jordi Property?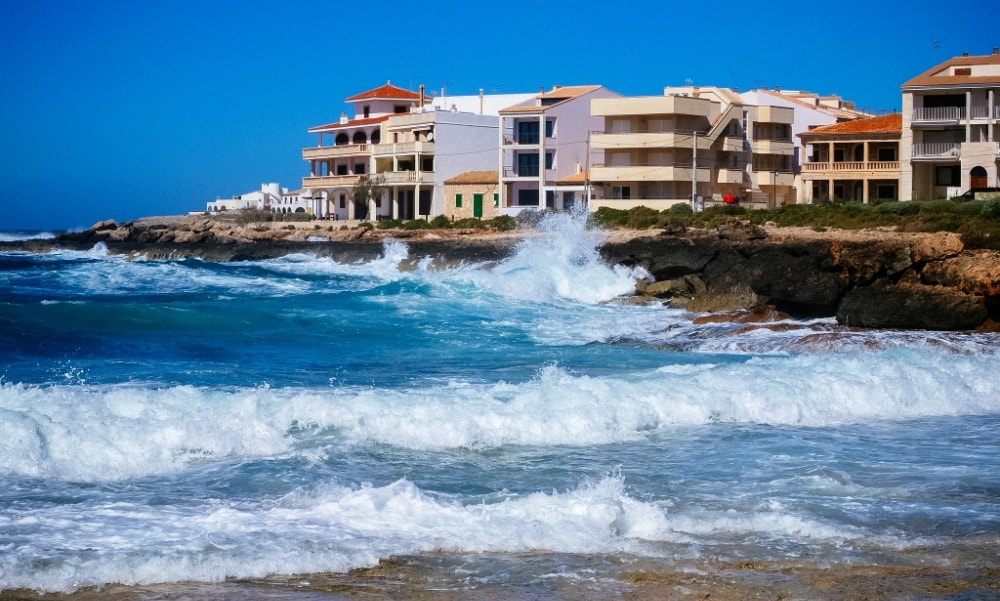 Jörg Schubert (CC BY 2.0)
Originally, Colonia de Sant Jordi was established in the 19th century as agricultural and fishing village. Visitors started to come here in the late 1950's, and since then the town has experienced a steady but controlled growth and developed as a holiday spot.
Nevertheless, it still has the charm of being a traditional fishing harbour, where yachts and fishing boats are anchored side by side.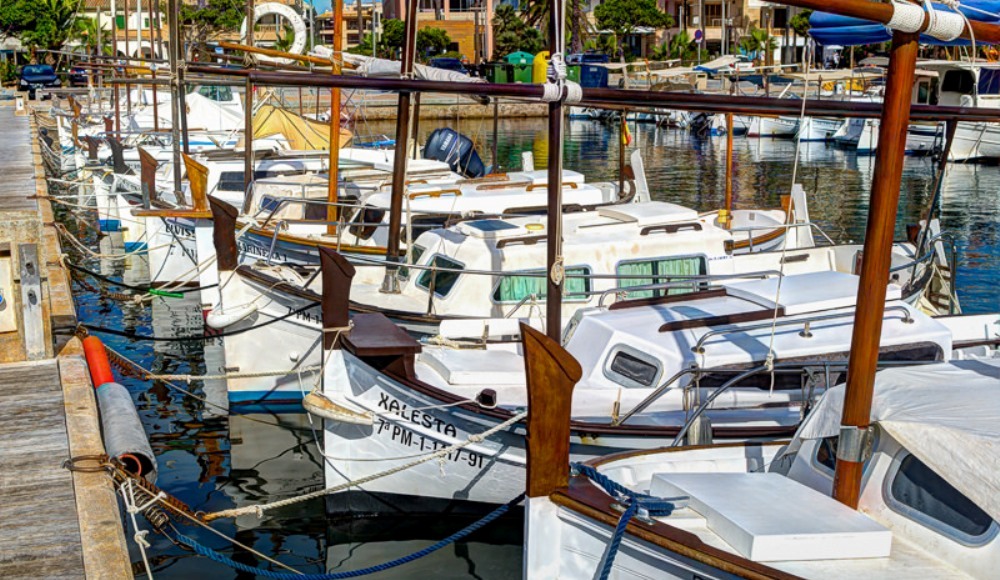 Rafael Gancedo (CC BY-NC-ND 2.0) 
From the port, you can take a boat to the island of Cabrera, one of the most beautiful of the Balearic archipelago. This tiny rocky island holds a status of a National Park and nature reserve and is a magnificent place to explore and take in nature.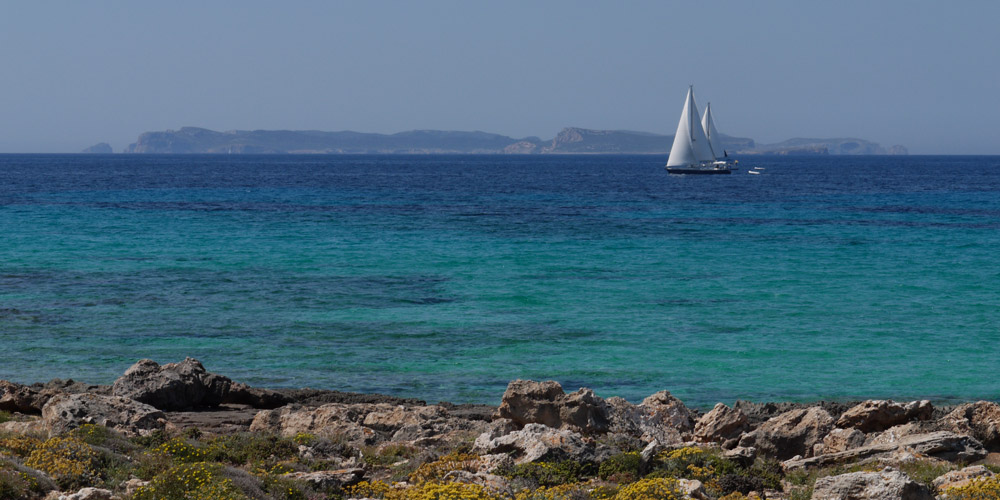 View over Cabrera, Copyright: safari.cc. All Rights Reserved.
Next to the marina, there is a small but very pretty beach of Sa Platja des Port that offers superb facilities.
There are also several excellent unspoilt beaches in the area, including Ets Estanys, Es Dolc, Es Carbó and Es Trenc, which are largely considered as being the best beaches on the island.
Surrounded by lush vegetation of pine forests with fine sand and crystal clear water, they are really very picturesque.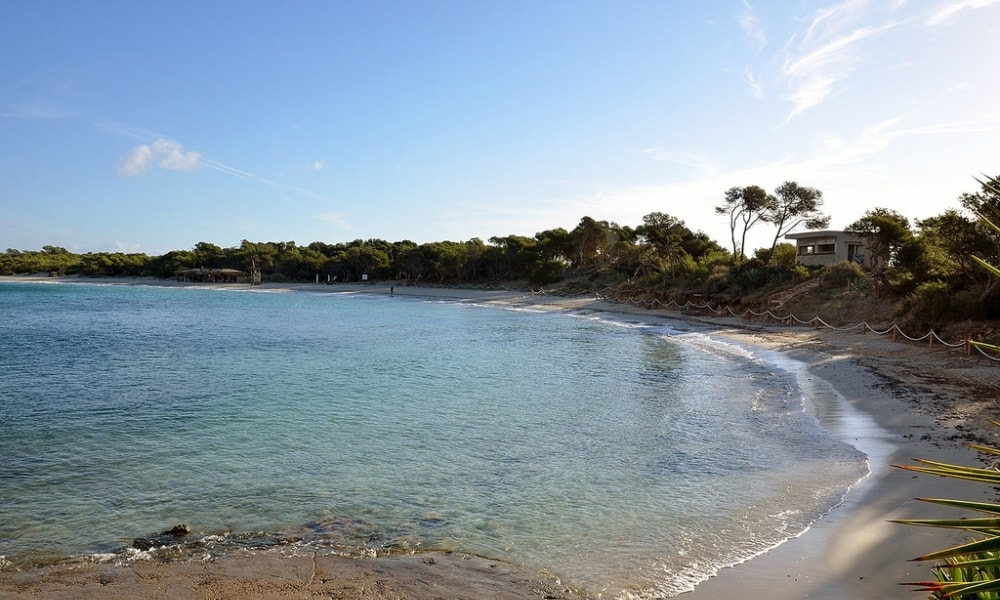 Dirk Vorderstraße, Beach Colonia de Sant Jordi (CC BY 2.0)
The area also offers plenty of nautical recreational activities. Here you can do both, enjoy the sun and sea by simply relaxing on the beach, and do a lot of sports in the fresh open air, such as sailing, swimming, diving, cycling, and hiking.
For golf lovers, the nearest installations are those of Vall d'Or Golf and Marriott's Club Son Antem.
Mainly around the marina area, on the harbour promenade, a handful of nice restaurants and bars invite you to spend some time enjoying local food, especially the freshly caught fish dishes.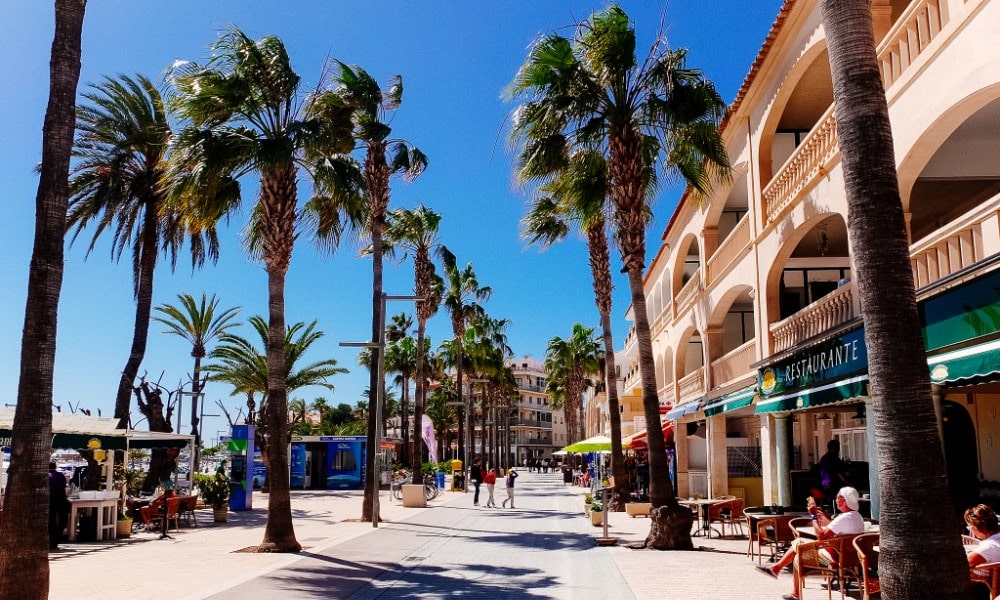 Jörg Schubert, Colonia de Sant Jordi (CC BY 2.0)
Along the Carrer Gabriel Roca, you'll find bars and eateries with fantastic views across the bay. There are several bars that are open late night. However, for a busier nightlife, head to the nearby resort of Cala d'Or, whose Chic Palace Discoteca is one of the busiest clubs in the area, attracting a local and international crowd.
The local market of Colonia San Jordi selling fresh fruit, vegetables and craftworks is held on Wednesday's afternoons.
As to the festivities, the day of the Patron Saint of Sant Jordi is celebrated on the 23rd April every year. In the first weekend of August, Colonia San Jordi hosts a Summerfest.
The area is also a good base for anyone wishing to explore the south of Majorca. For example, the traditional rural town of Campos with its busy weekly market (Thursday & Saturday) is just a short 15-minute drive away. Palma can be reached within a 40-minute's drive.
Colonia San Jordi, as its neighbouring town of Ses Salines, is also a home to some of the oldest salt pans in the world. The both areas are well-known for their tradition of salt extraction for local use and export so that their coats of arms carry this symbol.
CASAFARI tracks the entire real estate market by aggregating and matching properties from over 30,000 different sources. We provide investors and real estate professionals with clean hyper-local data in real time. Our clients get the best investment opportunities and close deals 10x faster.