Luxurious Benefits of a Property in Ciutat Vella, Barcelona
When in the market for a Barcelona property, it's difficult to find a more central location than Ciutat Vella. Purchasing a Ciutat Vella property puts you in the thick of Barcelona's multicultural populace, five-star dining experiences and a plethora of cultural opportunities and events. Ciutat Vella breathes life into Barcelona's local spirit. Here, you'll find winding alleyways, quaint shops and decades-old tapas restaurants that rely on tradition (not theatrics).
Neighbourhoods of Ciutat Vella's Property Market
Ciutat Vella comprises four central neighborhoods: the historic Gothic Quarter, the eclectic and trendy El Born, alternative El Raval and the laidback, beachside La Barceloneta. The Old City is bordered by the Mediterranean Sea and beaches to the southeast. Parc de la Ciutadella to the north, Plaça Catalunya and the neighborhoods of Eixample to the west, and El Poble-Sec and Montjuïc to the south.
The proximity to Plaça Catalunya gives residents of Ciutat Vella easy access to other areas of the city. From Plaça Catalunya station, trains travel to Barcelona's El Prat International Airport (15 kilometers south) in 40 to 45 minutes.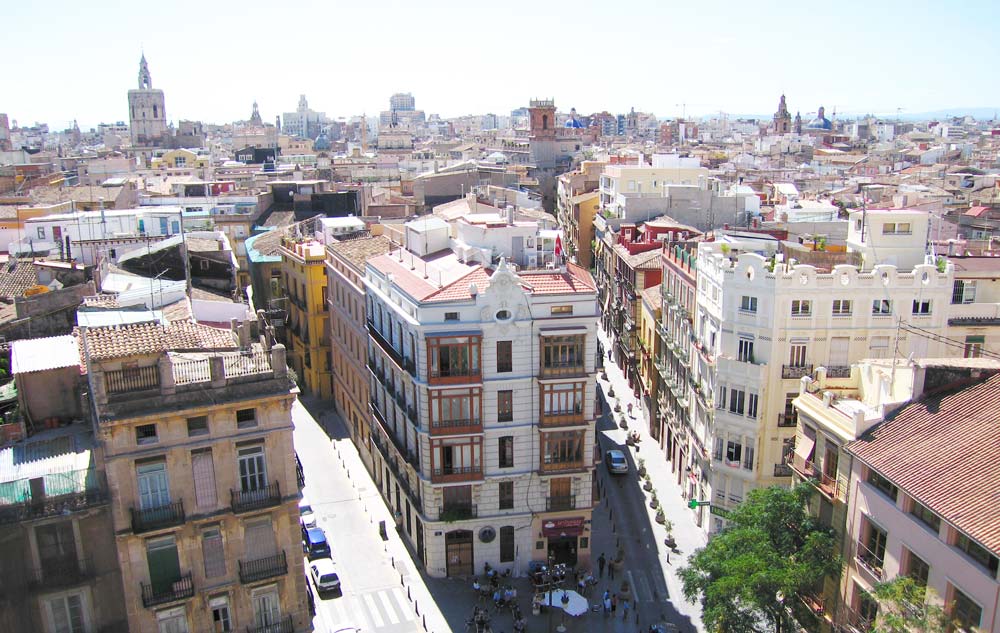 Of the 100,451 residents who call Ciutat Vella home, approximately 43.2 percent (or 43,386) are international residents as of 2016. This is a growth of 15 percent since 2001. The majority of international residents in Ciutat Vella from Europe are from Italy, France, the U.K. and Germany.
Why invest in a property in Ciutat Vella, Barcelona?
Although Ciutat Vella is an urban neighborhood, leisure activities are not too far away. Golf courses are within a short drive from Ciutat Vella properties. These include Real Club de Golf El Prat, Club Ciudad Diagonal, Club de Golf de Sant Cugat and Can Cuyas Golf. Situated next to the Mediterranean Sea, Ciutat Vella also offers access to watersports like surfing, stand-up paddle boarding, swimming and jet skiing. Port Vell is nestled between the Gothic Quarter and Barceloneta. This makes it convenient to hire a boat or park a yacht just outside your door.
Hospital de Mar is located at the northern end of Barceloneta, providing residents with healthcare and a sea view. Ciutat Vella's Raval neighborhood is home to numerous healthcare facilities such as Hospital Alianza de Barcelona, CAP Salud Hospital and Hospital de Dia Sociosanitari. Local police stations (Mossos d'Esquadra) can be found on Via Laietana (the busy thoroughfare that divides the Gothic Quarter from El Born) and La Rambla. There are also locations on Carrer Nou de la Rambla and in Barceloneta.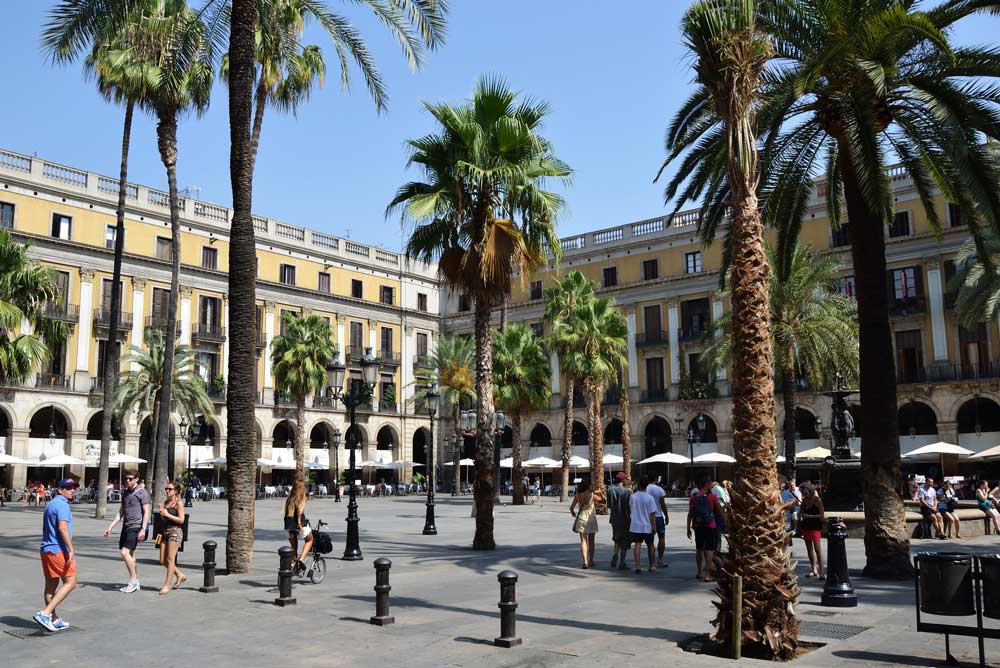 Photo by Cha già José via Flickr
Opportunities for an international education abound in Ciutat Vella. They include major universities like Pompeu Fabra, the ELISAVA design school and the ESCI School of International Studies. There are also numerous language schools.
Cultural activities abound in Ciutat Vella. Visit modern art and exhibits at MACBA, Barcelona's contemporary art museum. Or, experience one of Barcelona's most celebrated artists at the Picasso Museum in El Born.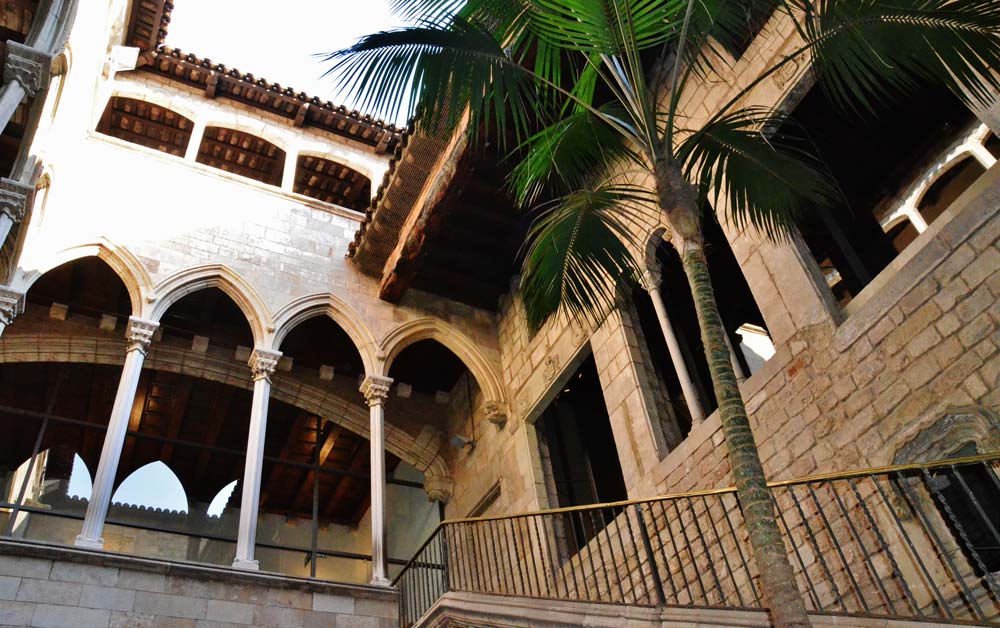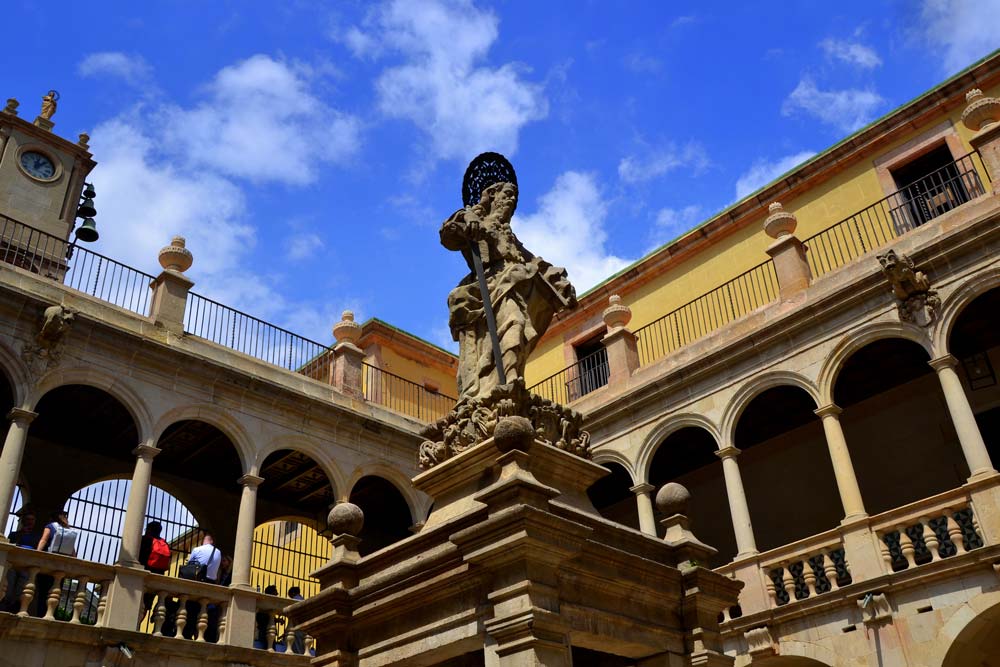 Photo by Angela Llop via Flickr
Mediterranean classics include Michelin-starred Dos Pebrots restaurant in the Gothic Quarter. Chef Jordi Cruz creates cutting-edge dishes with a Spanish twist at Ten's restaurant in El Born.
Ciutat Vella property owners can take advantage of a range of nightlife activities. Sample live music in the Gothic Quarter at Marule Café or Craft, before dancing the night away in Plaça Reial's nightclubs like Jamboree, Sidecar and Ocaña. For a more low-key evening, head to Raval. Haunts like Sol y Sombra and Marmalade serve up classy cocktails in relaxing spaces. El Born's beat-heavy Passeig del Born is rife with a bevvy of bars serving cocktails, beers and every style of music. Enjoy everything from Latin at El Copetin to 70s and 80s hits at Stereo 18.
The benefits of owning a Ciutat Vella property make it easy to understand why this area draws so many homeowners. The urban environment exudes a suburban feel with cafes, restaurants and parks, all in the heart of Barcelona.
CASAFARI tracks the entire real estate market by aggregating and matching properties from over 30,000 different sources. We provide investors and real estate professionals with clean hyper-local data in real time. Our clients get the best investment opportunities and close deals 10x faster.
Hero picture by Cha già José via Flickr