Why a Raval Property is a Worthy Investment
When long-time Barcelona residents hear the term "Raval," it often conjures up images of dingy alleys, skateboarders, and sweaty bars, but the Barcelona neighborhood has seen tremendous growth and development within the past few years and is now a desirable place to purchase a Barcelona property. Located in the Old City (Ciutat Vella in Catalan) of Barcelona, El Raval's central location makes it an attractive option for property seekers. Just a few minutes (approximately 300m) by foot puts residents in Plaça Catalunya, Raval property is in undeniable heartbeat of Barcelona.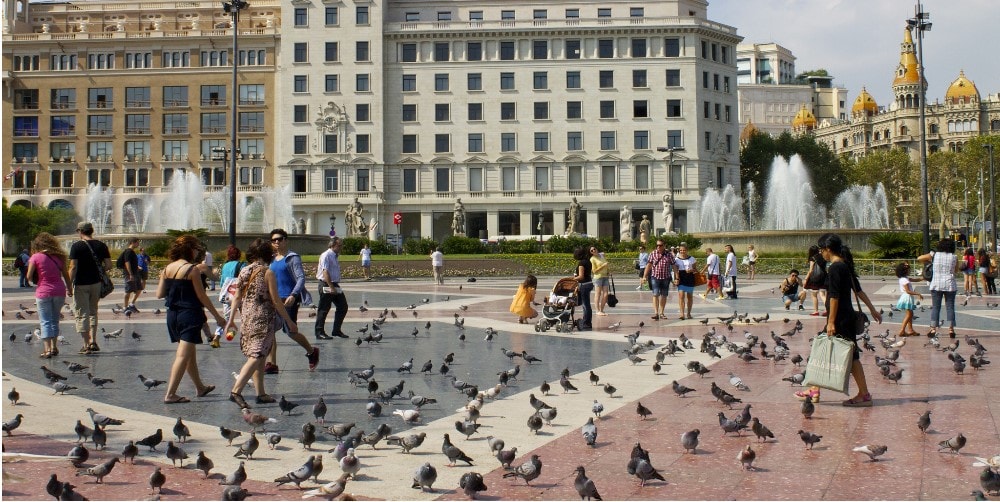 Picture by Katherine Price via Flickr
From this massive square, buses travel to Barcelona's El Prat International Airport in just 35 minutes. Trains make the journey in approximately 45 minutes. Metro stations and bus routes surround Raval on nearly all sides. This makes it easy and efficient to traverse the city in any which way.
Getting to Know El Raval Neighborhood
Owner of a Raval property will be hard-pressed to find a more central, more vibrant and unique neighborhood than El Raval.
Due to the compact nature of the streets, some of which are pedestrianized but most of which allow cars, most Raval properties are apartments or lofts that have been renovated and refurbished with modern appliances and amenities.
Owning an apartment in El Raval, Barcelona stirs residents into an ethnic melting pot of cultures, languages and cuisines. A growing number of English and German expats have also flocked to the area.
Raval residents tend to congregate along the Rambla de Raval, an oblong plaza that stretches a handful of blocks. It features outdoor dining tables for local restaurants. You can also find occasional street fairs where artisans sell their handcrafted goods.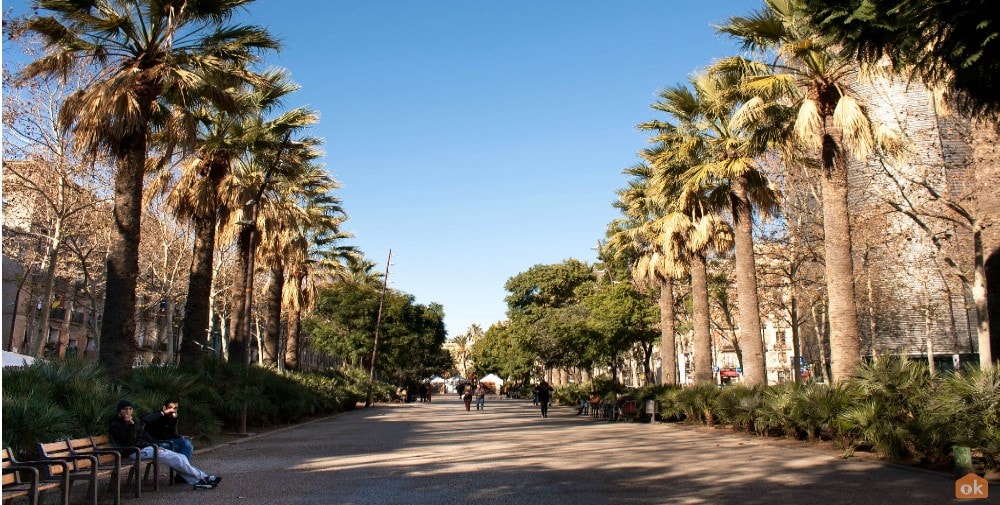 Picture by OK Apartment via Flickr
For more varied products, visit La Bouquieria, Barcelona's famous outdoor market. Here, dozens of vendors sell everything from fish caught that morning to fresh fruits brought in from countryside farms. The market also houses small tapas restaurants where you can order and enjoy local preparations right at the counter.
Acquiring a Raval Property
The proximity to Port Vell puts Raval residents a short distance from sea-crawling yachts. Heading a bit further north and east leads denizens to the sunny beaches of La Barceloneta.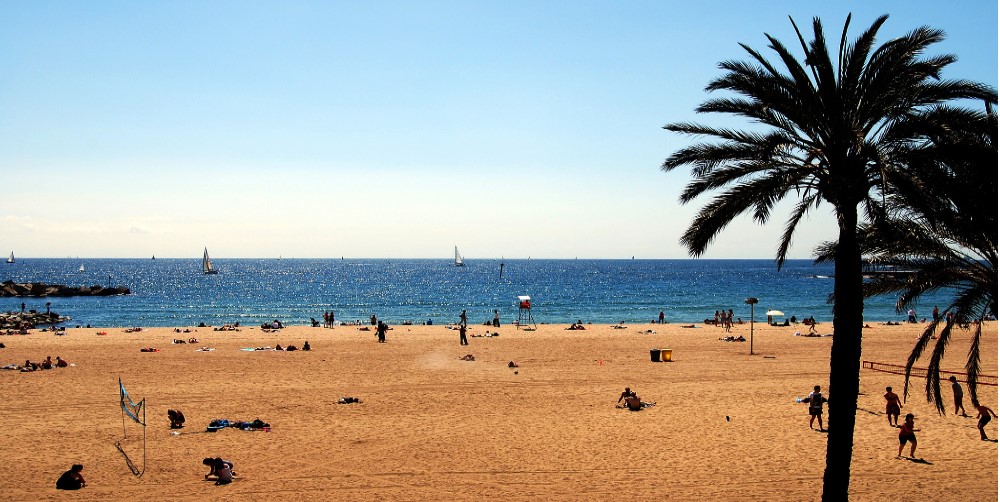 Picture by Manuel Martín via Flickr
On the opposite side of Raval is the sky-kissing Montjuïc mountain. Here, biking trails, hiking trails, a hilltop castle/fortress, and picnic areas serve as peaceful retreats from the bustling city below. Montjuïc is also home to Palau Sant Jordi, a performing arts venue that hosts concerts and festivals throughout the year.
You can also visit the Museum of Olympic Sports. In 1992, Barcelona hosted the Summer Olympic Games. The majority of events took place at the still-standing Olympic Stadium, Palau Sant Jordi, and the adjacent swimming pool.
Another natural sanctuary found on Montjuïc is Poble Espanyol. This is an outdoor museum of gardens and ancient Roman architecture. It also includes the ruins of a classic Greek amphitheater where shows are held on occasion, particularly during Barcelona's Greek festival each July.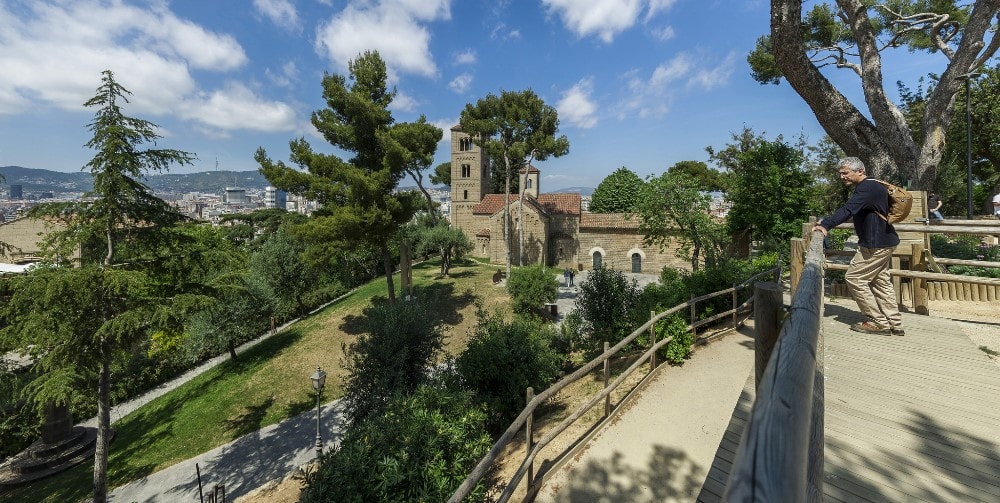 Picture by Jordi Payà via Flickr
Culture and Cuisine
Raval is fortunate enough to serve as home to the Barcelona's contemporary art museum, colloquially referred to as MACBA (Museu d'Art Contemporani de Barcelona). Located in Plaça dels Angels, the glowing white building opened in 1995. It features rotating exhibits as well as a permanent collection, all viewable for an entry fee of 10 euros. Raval residents also can purchase an annual, unlimited-entry pass for 15 euros.
Lovers of opera can take in performances at the Liceu Theatre, Barcelona's primary opera house bordering the famous Las Ramblas.
Raval's mix of cultures lends itself to the wide array of restaurants, from casual Middle Eastern and halal cuisine to luxurious local fare. Try the  Fonda España, featured in the Michelin Guide, where an evening menu showcases tuna tartare with an Iberian emulsion, followed by a dessert of pineapple and Catalan custard cannelloni. The rooftop of Barceló development on the Rambla de Raval provides captivating 360-degree views of Barcelona and beyond. Go at night for a few cocktails at the rooftop bar.
Whether you opt for a museum-adjacent Raval apartment or a property underneath the shade of Montjuïc, purchasing a home in Raval provides residents with access to Barcelona's most thought-provoking and stimulating characteristics.
CASAFARI tracks the entire real estate market by aggregating and matching properties from over 30,000 different sources. We provide investors and real estate professionals with clean hyper-local data in real time. Our clients get the best investment opportunities and close deals 10x faster.
Hero picture by andresumida via Flickr