Why invest in a property in Portimão, Portugal?
Once a sleepy fishing village, Portimão property market has transformed into one of the Algarve's most coveted areas for expatriate home buyers. The region of Portimão, which includes one of the Algarve's largest cities of the same name, offers residents an attractive mixture of luxury shopping, beaches, fine dining experiences, and more.
Due to its laid-back atmosphere in comparison with livelier parts of the Algarve, Portimão's housing market is competitive. Many people are looking to invest in a Portimão property.
Like the rest of the Algarve, Portimão's main expatriate communities are from the UK, Germany, and northern Europe. It's also a popular retirement location for Portuguese people from other parts of Portugal, who are seeking sandy shores in their later years. Portimão has one small airport, but it is easily connected to Faro, where there are flights to a wealth of European cities.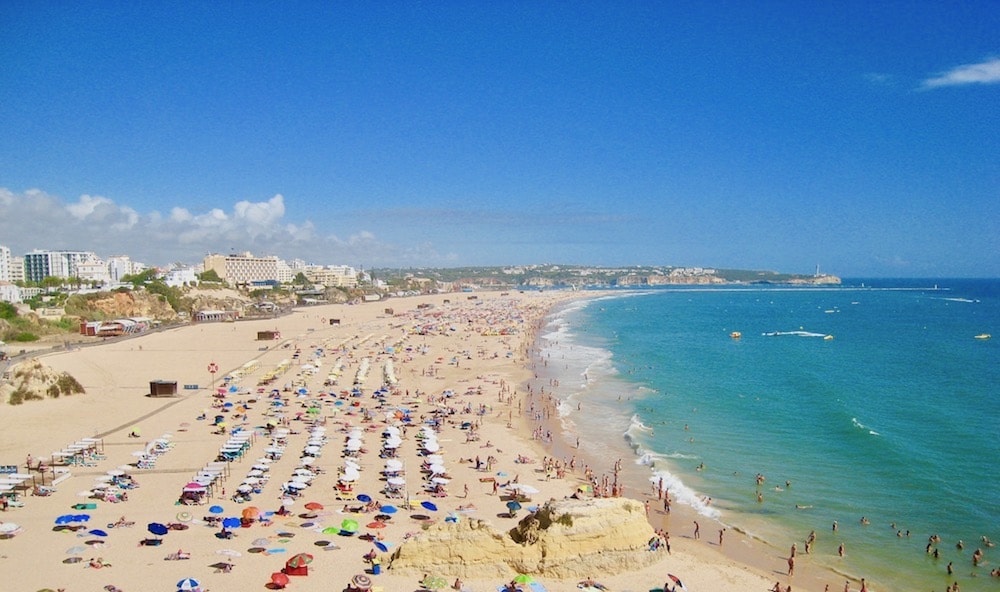 Climate and weather in Portimão, Portugal
The weather is reliably mild almost all year round, reaching highs of 27 degrees during the hottest month of July, with daily hours of sunshine hitting 11 per day. The average low temperatures during the coldest winter months are ten degrees, and daily hours of sunshine fall to four per day.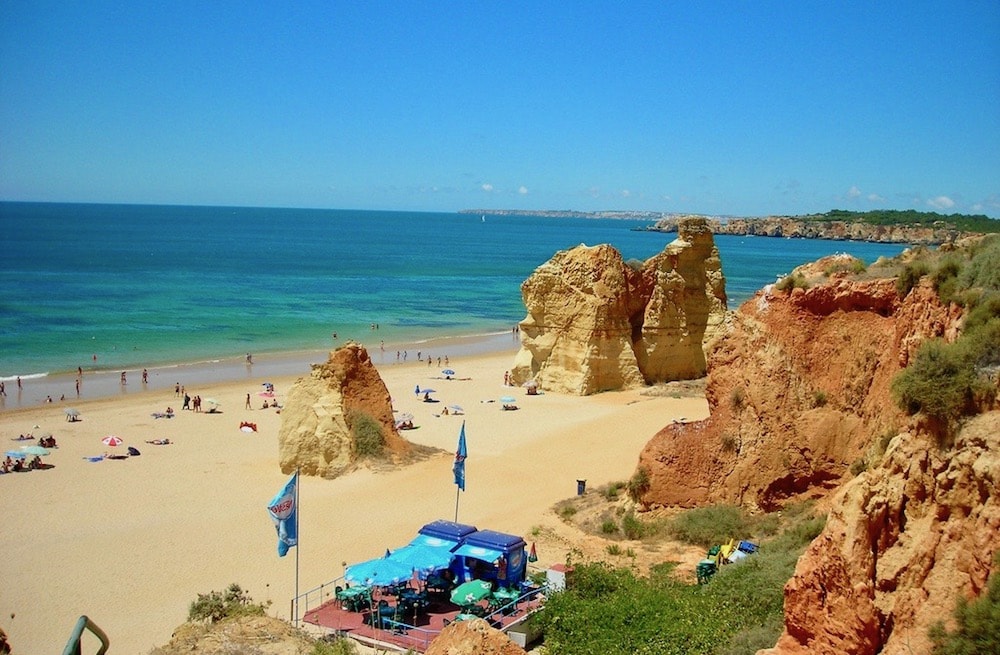 Sea temperatures in the Algarve are among the warmest in Portugal, reaching 22 degrees during summer, which encourages a variety of different water sports activities throughout the region, including kite-surfing and sailing.
Portimão sightseeing and attractions
For residents who enjoy retail therapy, Portimão offers an extensive array of options, including luxury brands and local artisan shops. Bargain-price leather can be purchased here, as well as souvenirs, clothing, and more.
There are plenty of opportunities to attend live music and sporting events, such as at the Expo-Arade or the motor racing track. City-wide New Year's celebrations attract expatriates to this town to watch the fireworks and welcome in the new year.
Portimao marina is one of the city's most pleasurable spots for walking or sitting down to watch the world go by. Terracotta buildings dot the pavements next to the water and luxury accommodation is available next to the still waters.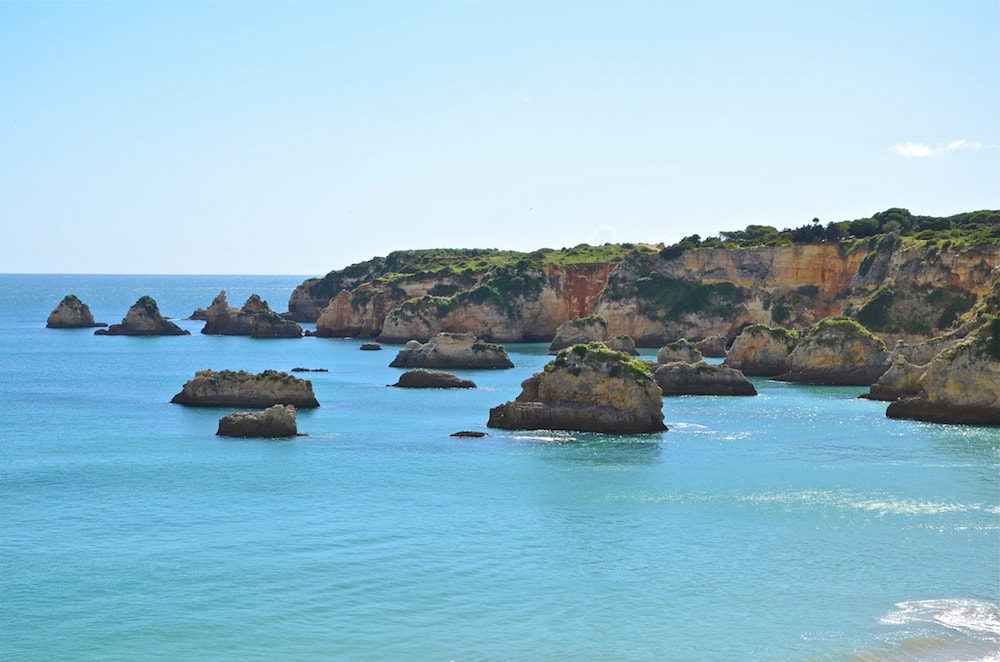 Portimão itself is famed for its public transport links, which easily connect the city to other parts of the Algarve, including Praia do Amado, one of the best places for surfing in the Algarve.
Nature and Algarve scenery
The river front is one of Portimão's most special features. From its stunning coastline there are a number of different boat trips available, including cave visits , or to Silves – a famous village inland to the east of Portimao. The town museum is also located at the riverfront, where visitors can learn all about the city's sardine trade.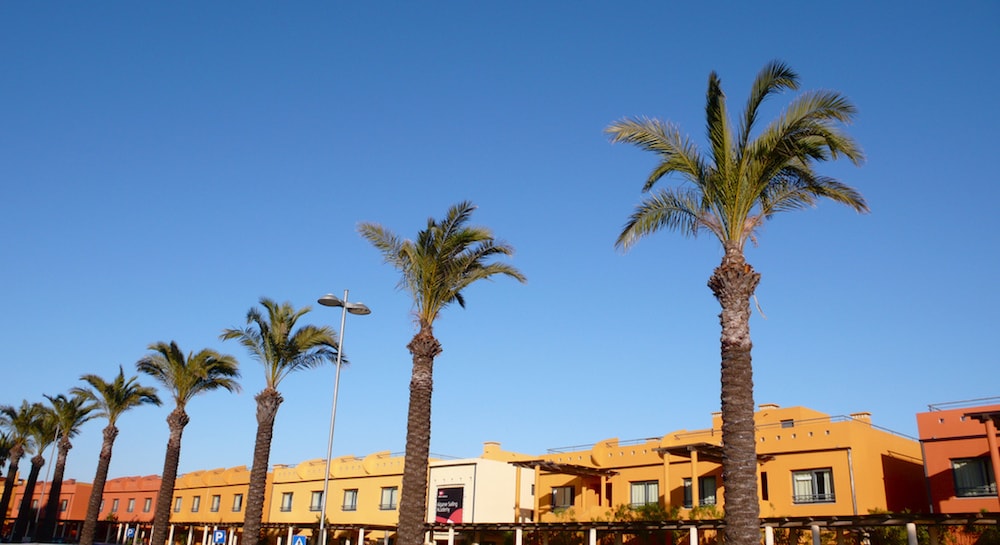 The old quarter of Portimão is also home to new small and independent businesses, which are helping to restart the city's economy after Portugal's economic crash.
Praia da Rocha is the most famous beach and one of the most typical of the Algarve, with its wide sandy shores and turquoise blue waters, stretching to just over one kilometer in total.
Aside from beaches, the churches are an architectural delight for residents to see and they incorporate several different styles, such as Baroque and Rococo.
Restaurants and nightlife
Fresh fish is aplenty in this part of the Algarve and a major allure for food lovers. Portimão has a long history with fish and was one of the first exporters of sardines in Portugal. Barbequed fish restaurants are present all along the riverfront, where locals and expatriates alike can relax with a glass of local Algarve wine. Some of the most popular restaurants include Portimao navel club, where you can eat the catch of the day and local seafood.
International cuisine options are also increasing, partly due to demand from foreign residents.
The whole region has a high concentration of fine dining options relative to its size. There are 13 Michelin star restaurants in the Algarve, and five of these are located in here. Two of the most favored include Bon Bon and Vista, both of which offer Portugal fare with a twist, using fresh ingredients and scatterings of modern flavors.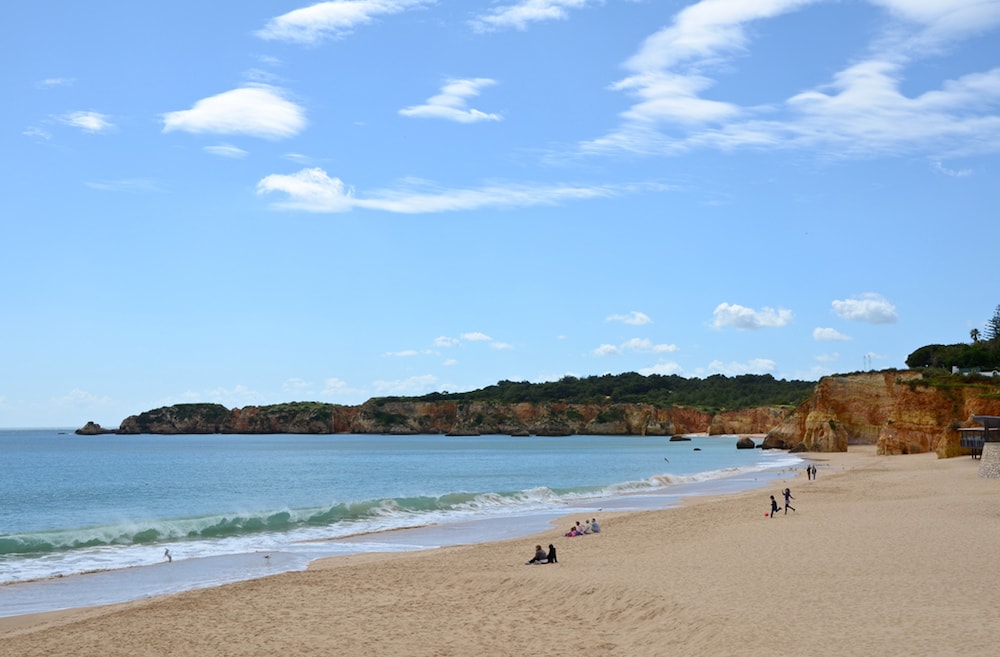 International schools and colleges
The closest international school of a high-quality is located in Lagoa – the Nobel International School. Students receive bilingual education, in both English and Portuguese. Lagoa is around a twenty minute drive away and the school offers both day and boarding options.
Portimão remains an ideal choice for those seeking a mixture of respite, activity, and luxury. Many celebrities have invested in a Portimão property. Portugal's most famous football coach, Jose Mourinho, used to be a resident of Portimão and the UK's Sir Cliff Richard, Steven Gerard and Michael Owen have all set down roots in the Algarve area, as well as Portugal's most famous celebrity – Cristiano Ronaldo. 
It is not hard to see why celebrities flock around the Algarve – it offers a luxurious vibe with beautiful beaches, Michelin-starred restaurants and a rich culture. If you are interested in becoming a Portimão property owner, take a look at Casafari's database and find your dream home.
Hero Picture by Aires Almeida via Flickr