Where is Palermo?
Palermo is located in southern Italy, precisely in Sicily, an Italian island of which Palermo is the capital. The area in which it is placed is named Conca d'Oro, and is indeed a very prosperous place that has contributed to the flourishing of this city over the centuries. The area pours on the Tyrrhenian coast, which attracts many tourists especially in summer.
In addition to being the largest city in Sicily is also its major economic center and point of departure and meeting for other important cities such as Syracuse, Catania, Trapani and Agrigento.
A few kilometers from the center there are wonderful beaches and bays – sandy or rocky – with crystal clear water.The coastline of Palermo stretches for more than 150 miles, the climate in this region is warm, with hot summers and mild winters.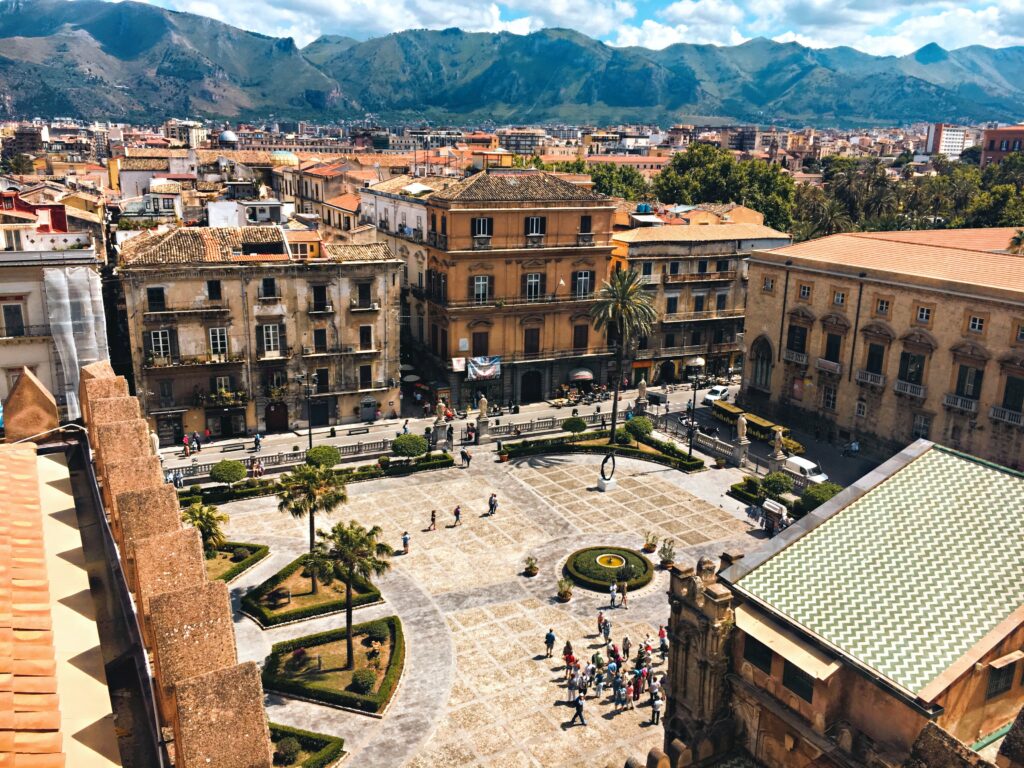 Palermo: what to do in the city?
Palermo, a picturesque city of great influences
A city founded by Phoenician merchants in the eighth century BC, Palermo witnessed the passage of Romans, Arabs and Normans who left their mark in the capital, where chaotic alleys and open-air markets are part of daily Sicilian life. Marketplaces are the perfect spot to experience the chaotic spirit of Palermo, mainly the three downtown ones: Vucciria, Capo and Ballarò.Palermo operates as the main port and center of government on the island.
The port runs merchant and tourist lines to Tunisia and Naples, as well as handling most of the island's foreign trade. Citrus fruits, cereals, fresh fish, and chemicals are among Palermo's main exports. Marine maintenance is an important branch of industry, as is the production of chemicals, glass, cement, equipment and processed foods.
History and tradition
In the Sicilian streets a typical scenario is laundry hanging out to dry on the windows, just as ladies sitting outside their front doors in the midst of gossiping, and children playing soccer, zipping between mopeds and cars. Certainly it is a city of strong contrasts, on one hand organized and clean, on the other disordered and chaotic.
After all, this is what makes Palermo, Palermo, and that makes it loved both by locals and by those who visit it especially during the summer. A city for families and students, or for those who simply love the "dolce far niente" way of life.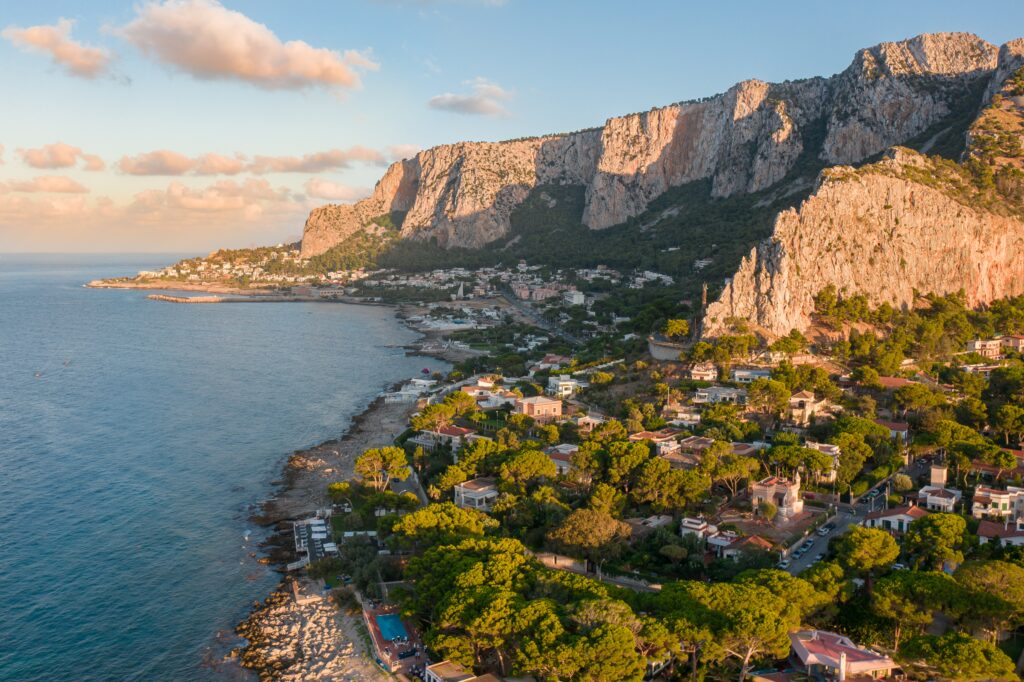 To relax in the green there are several beautiful parks, such as the English Garden or Villa Bonanno, for those who prefer the beach, there is Mondello, a known seaside resort. Mondello turns into a party destination for young people in the evening, with music and great atmosphere.
Very popular are also the beaches of Capaci, Cala Rossa beach, Cefalù beach and Sferracavallo.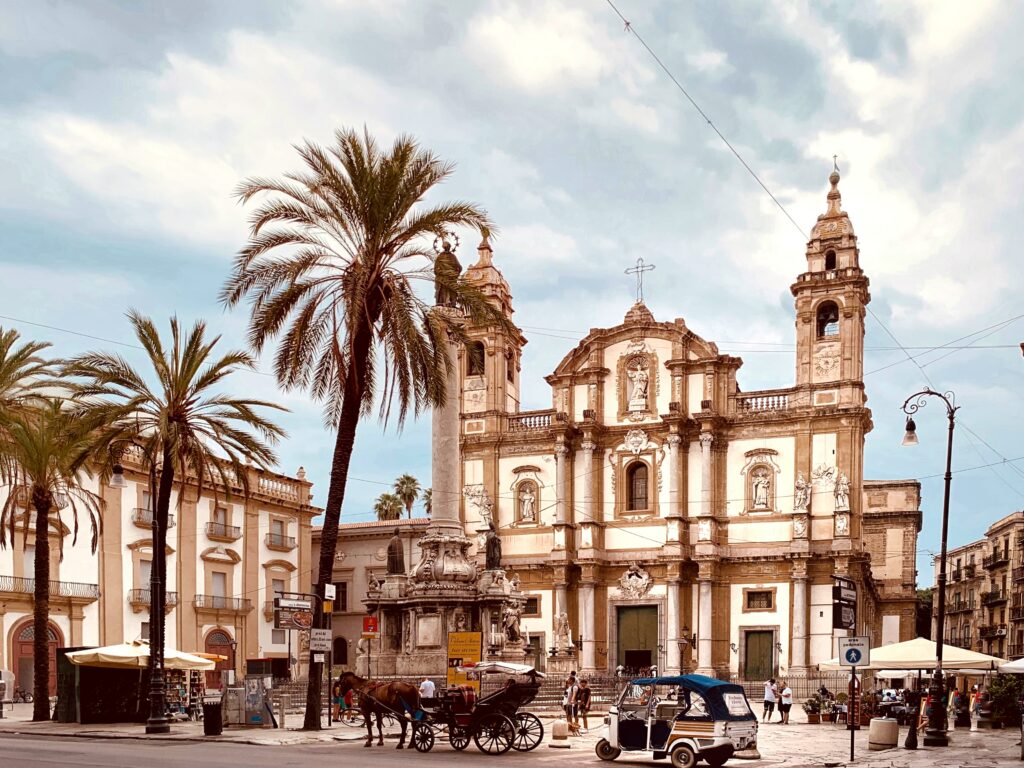 Palermo Cathedral, a UNESCO World Heritage Site, sits in an exotic square filled with palm trees, and is one of the most impressive cathedrals in Italy.Originally begun to build in the 12th century by the Norman Archbishop Walter Ophamil, its Islamic-inspired domes and mosaics honor the Arab craftsmen who helped create it.You can find relics of Norman kings, or go to the rooftop of the Cathedral, which provides a truly breathtaking view.
Opera enthusiasts love Teatro Massimo, which includes backstage tours as well as incredible performances. In addition, this Theater is a perfect expression of Art Nouveau, and was built on an ancient place of worship, the Stigmata Monastery.
Palermitan culinary specialties
If you are looking for tasting the specialties of Palermo the best way of doing it is going to the street stores: among arancine, bread with panelle, cannoli and cassata, the flavors that follow one another stimulate the palate in very few other places.Many of the foods are fried and very seasoned, perfect for those who are looking for strong and decisive flavors. Also in Palermo it is possible to find fresh food in the markets, from freshly caught fish to tasty fruits and vegetables, in particular citrus fruits, tomatoes, onions, olives and eggplants.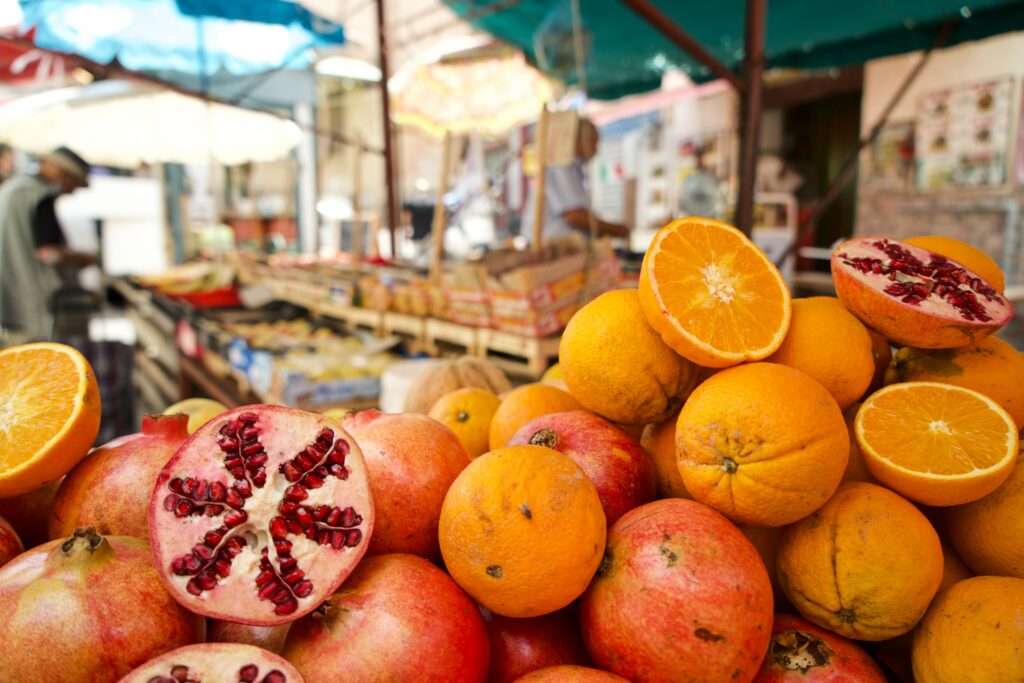 Aperitifs are an essential tradition in Palermo. Aperol Spritz is one of the best cocktails served in particular from 6pm, but this does not exclude delicious wines such as Contea di Sclafani DOC, Etna DOC, and many others. The roadside tables on Salita Artale are right next to Palermo's last cart store, which still displays its traditional hand-painted carriages on exhibition along the street.
Transport
The center of Palermo is compact enough to be easily explored everywhere by walking, thereby avoiding having to take a bus. Many of the streets in the center of Palermo are pedestrian, exclusive on weekends, for example Via Maqueda. This will not only make it easier, but also nicer to get around on foot. Even temperatures help, as Palermo, as already mentioned, is a warm and sunny city for the majority of the year.
Palermo has a free line to get around in the historical center called Free Centro Storico. In addition to this, there are also paid buses in the center, such as 101, 102 and 104. There is also the possibility to get around by cab, and a specific project called "Turismo Taxi" that allows you to visit Palermo and some of its main attractions for 3 hours. Cab stops are located at 8 different points in the city.
The Azienda Siciliana Trasporti (AST) also offers extra-urban routes, for instance connecting Palermo to Monreale, as well as to other larger cities in Sicily, like Syracuse. In addition to cabs and buses, in Palermo there is also the subway, which has 3 lines. You can choose between different subscriptions, and it is also convenient to reach the airport. The single ticket has a duration of 90 minutes and cannot be used for other types of transport.
Palermo airport "Falcone e Borsellino" is 35 km from the city, and every kind of transportation mentioned above is able to reach it.
Palermo: what to do in its surroundings?
There are many towns rich in culture and history that can be visited in a day trip from Palermo. As mentioned at the beginning of this guide, Palermo is a perfect center from which to visit other Sicilian destinations. For example, Monreale with its beautiful Norman Cathedral with golden mosaics and breathtaking views is only a 30-minute drive from Palermo. Sicily is a volcanic island, and Monreale embodies this rugged nature with its location on the foothills of Mount Caputo, which can be reached by green valleys at the bottom of the mountain.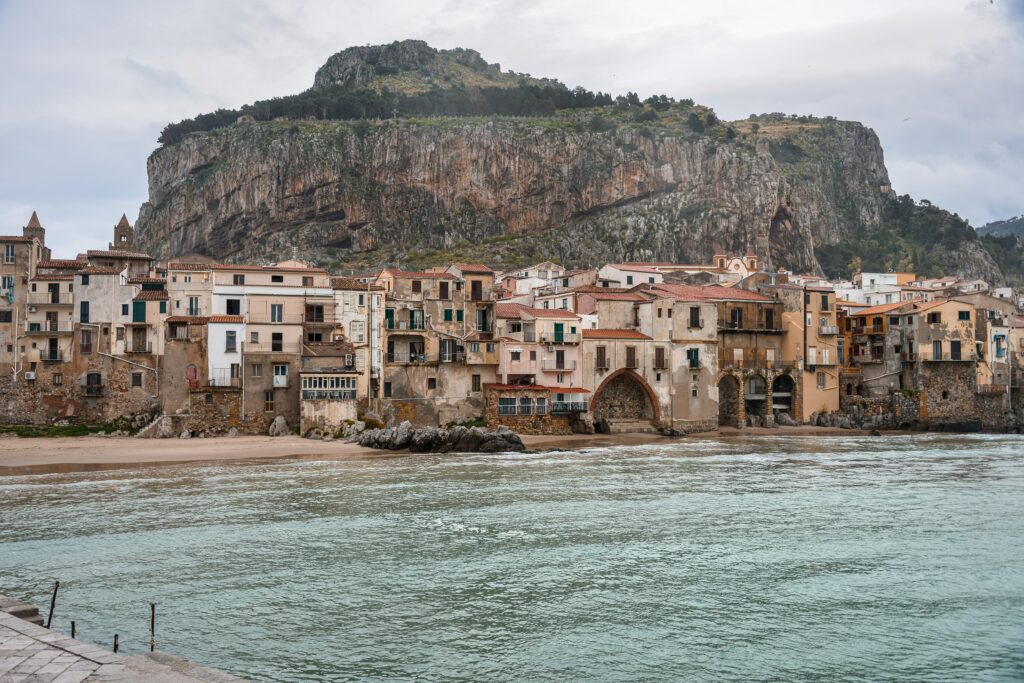 In an hour's drive or bus ride you can reach Cefalù, a charming fishing village where you can spend days on the beach or walking through its narrow alleys while tasting excellent fish dishes.Cefalù is famous not only for its wide views of the Mediterranean Sea, but also for its historic cathedrals and the ruins of the old town. A city that attracts many tourists, making it best to visit it during low season.
For outdoor lovers who are looking for green areas to explore there is the Madonie Park, with its typically rural charm.This protected area lies among hills and stunning views, making it especially popular among hikers.The area is full of local farming villages, which carry on the traditions of centuries. You can try local products straight from the fields, find homemade meals served in small burgs with a charming decor, and enjoy the sublime landscape of a quiet and peaceful part of the island untouched by tourism.