Where is Berlin?
Berlin is Germany's capital. Located in the northeast of the country, Berlin is known for its art, culture and history. The city is divided into twelve districts. About a quarter of the city is forests and parks and a tenth is lakes, rivers or canals.
The city has many neighboring regions and areas worth exploring. If you want to do something outside of the city, you can't get past Brandenburg.
Brandenburg is the federal state that surrounds the German capital. The historic cities of Potsdam and Oranienburg are less than an hour away from Berlin. The region is also known for its lakes and forests, among other things, which makes it a very relevant destination for nature lovers.
A guide to the city
Berlin is one of the most interesting and exciting cities in Europe. From rich history to vibrant nightlife, there's always something to do in Berlin. The city is also home to some of the best restaurants, cafes and bars in the world. If you're looking for culture and excitement, make sure to put Berlin on your list! You can relax in one of the many parks or at the numerous lakes, which are in the immediate vicinity.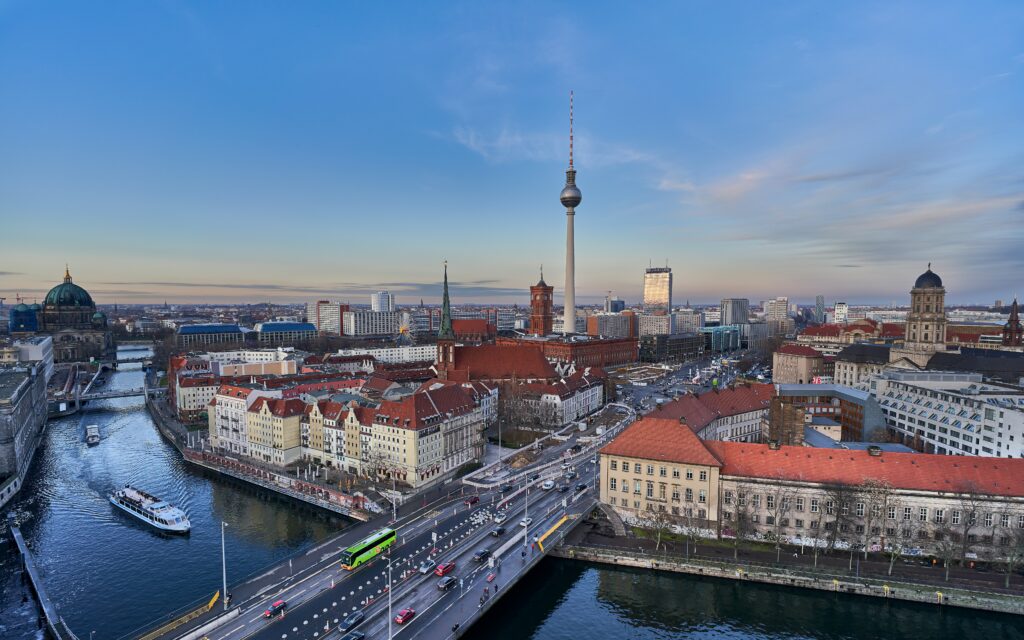 The city has been at the center of many significant events in European history, which is reflected in the city's architecture and atmosphere. Berlin is also a very creative city with a thriving arts scene and lively nightlife. When it comes to finding a place that's perfect for you, there's no shortage of options and you're sure to find something to your liking.
Berlin also has plenty of green spaces, so you can escape the busy streets and relax in one of the many parks, most notably the Tiergarten, which is great for a stroll.
The city has become increasingly popular for tourists in recent years, but it's still not as crowded as some other European capitals due to its large area.
Who are the Berliners?
Berliners are a mix of different cultures, making the city a melting pot of different experiences and opinions. They are known for their openness and hospitality to people from all over the world. You will find people of all ages and backgrounds in Berlin. The city is also very popular for tourists, which makes it a very lively place. Berlin offers an endless wealth of sights and activities, including the Reichstag, Brandenburg Gate, Museum Island, Alexanderplatz and Charlottenburg Palace. A piece of world history can be found on every street corner.
Berlin is a city that attracts its residents with both its tranquil setting and its rich history. While the city has an extensive nightlife, it also offers many options for those looking to relax and enjoy the beauty of the city. Whether you are interested in art, architecture, history or just want to experience Berlin's unique culture, you will find something to enjoy in this amazing city!
A mix of history and culture
Berlin's rich history has left some truly amazing architecture in many parts of the city. The TV tower, for example, is one of Berlin's most famous landmarks and offers incredible views over the city.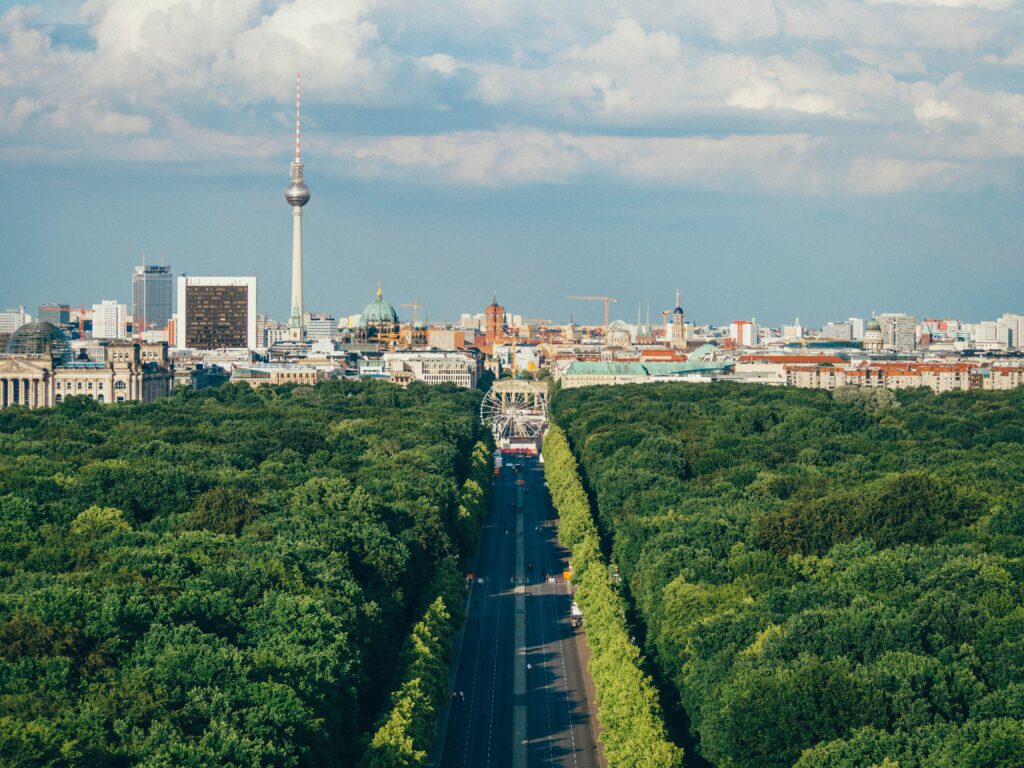 There is no shortage of interesting places in Berlin. From the city's famous landmarks like the Brandenburg Gate and the Reichstag building to lively neighborhoods like Kreuzberg and Friedrichshain, there's always something new to discover in Berlin. The city is also home to some excellent museums, including the Pergamon Museum and the DDR Museum.
The East Side Gallery, an open-air museum, is a great place to take a walk to. It's a popular attraction with its famous murals by artists from around the world. It is also worth visiting Checkpoint Charlie, which was one of the most important border crossings between East and West Berlin during the Cold War.
If you are looking for a good restaurant, there is a wide range of great restaurants, cafes and bars in Berlin. Berlin is an extremely cultural city with regularly sold out theaters and opera houses. There are always some festivals or congresses taking place in Berlin all year round, so you will never run out of entertaining events.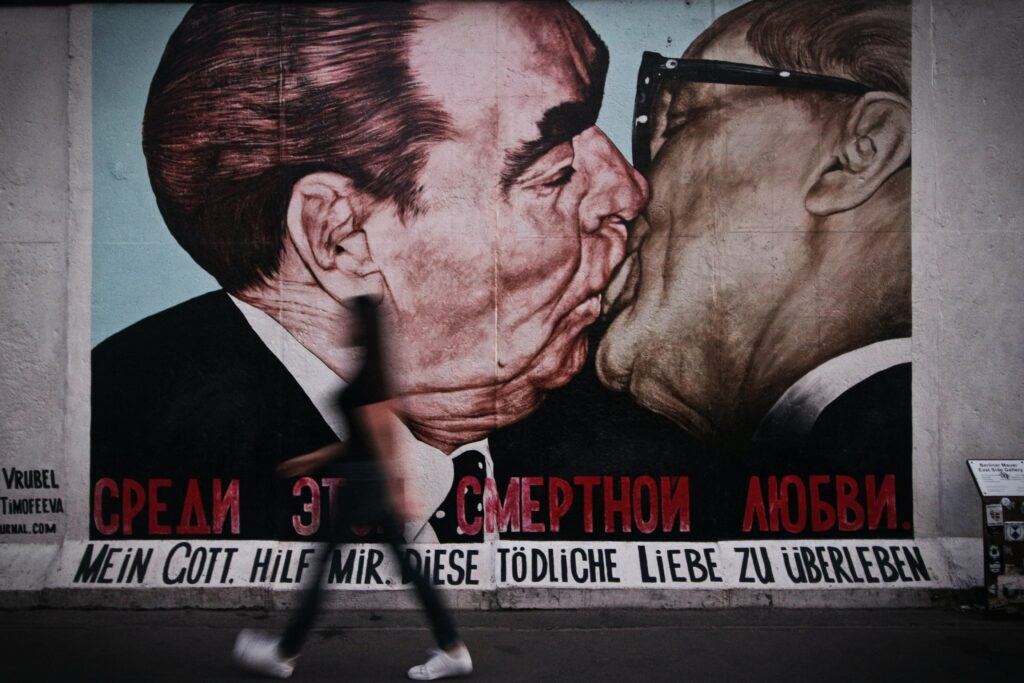 When you've had enough of the urban jungle, you can relax in the beautiful countryside that surrounds Berlin. Just a short train ride or a short drive from the city center you will find yourself in the middle of a picturesque forest or on the shores of a beautiful lake. Also, there are many places nearby that are worth exploring. If you want to take a day trip from Berlin, there are many great options.
Potsdam, for example, is the city where Frederick the Great was crowned King of Prussia. It is home to many beautiful palaces and gardens, some of which are world famous. There are several excellent cafes, restaurants and shops in the city center to visit during your day.