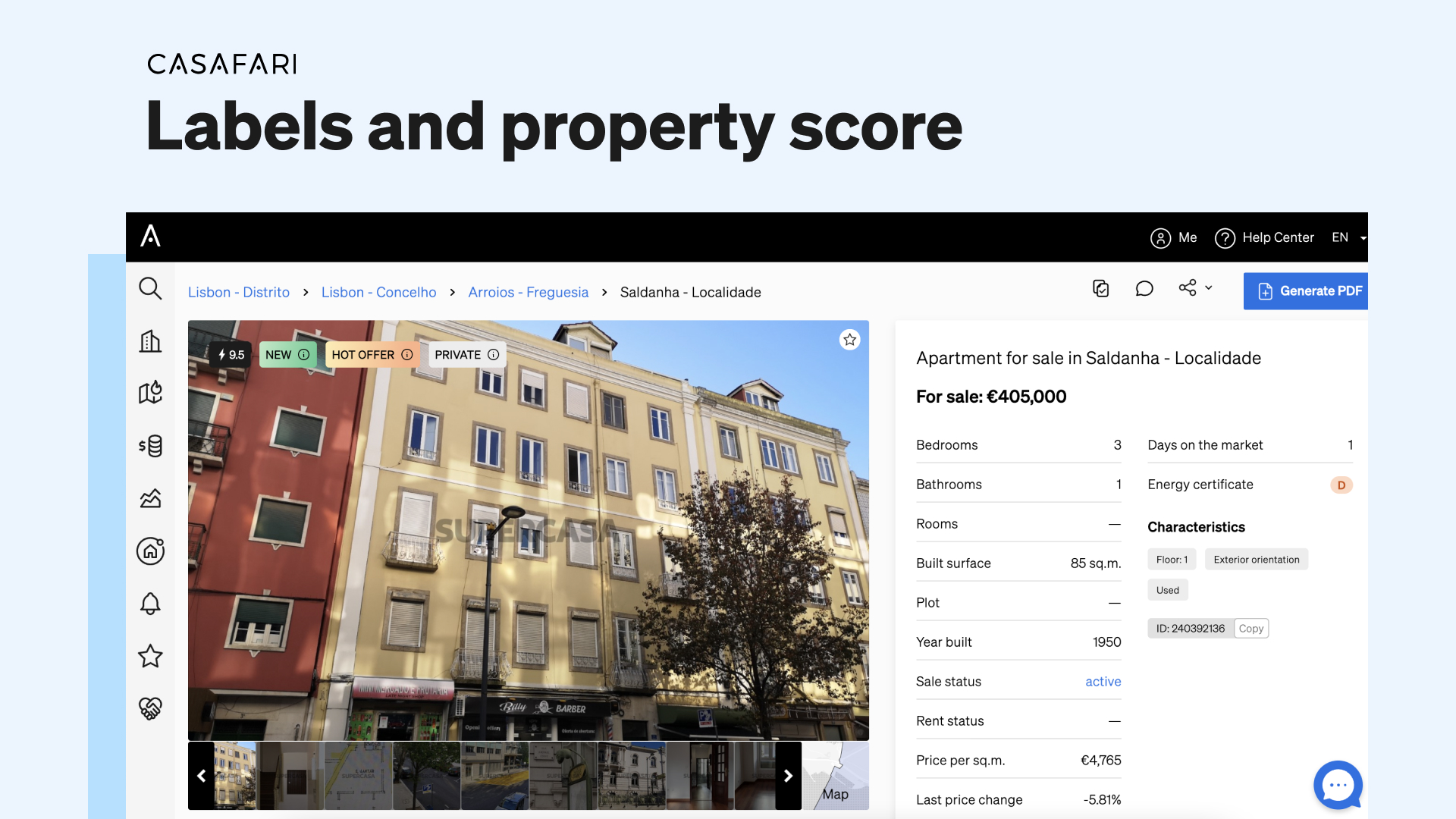 What if you could see in seconds the best deals and newest properties on the market, whether it's to impress your client with the efficiency of your work or to build yourself a solid property portfolio? And what if there was a way to identify the best market opportunities among all properties that fit your … Continue Reading »
Daily, we track 180.000+ property changes in Spain, Portugal, France, etc.
Be the first one to know about price changes, new and sold listings.
GET FREE ACCESS