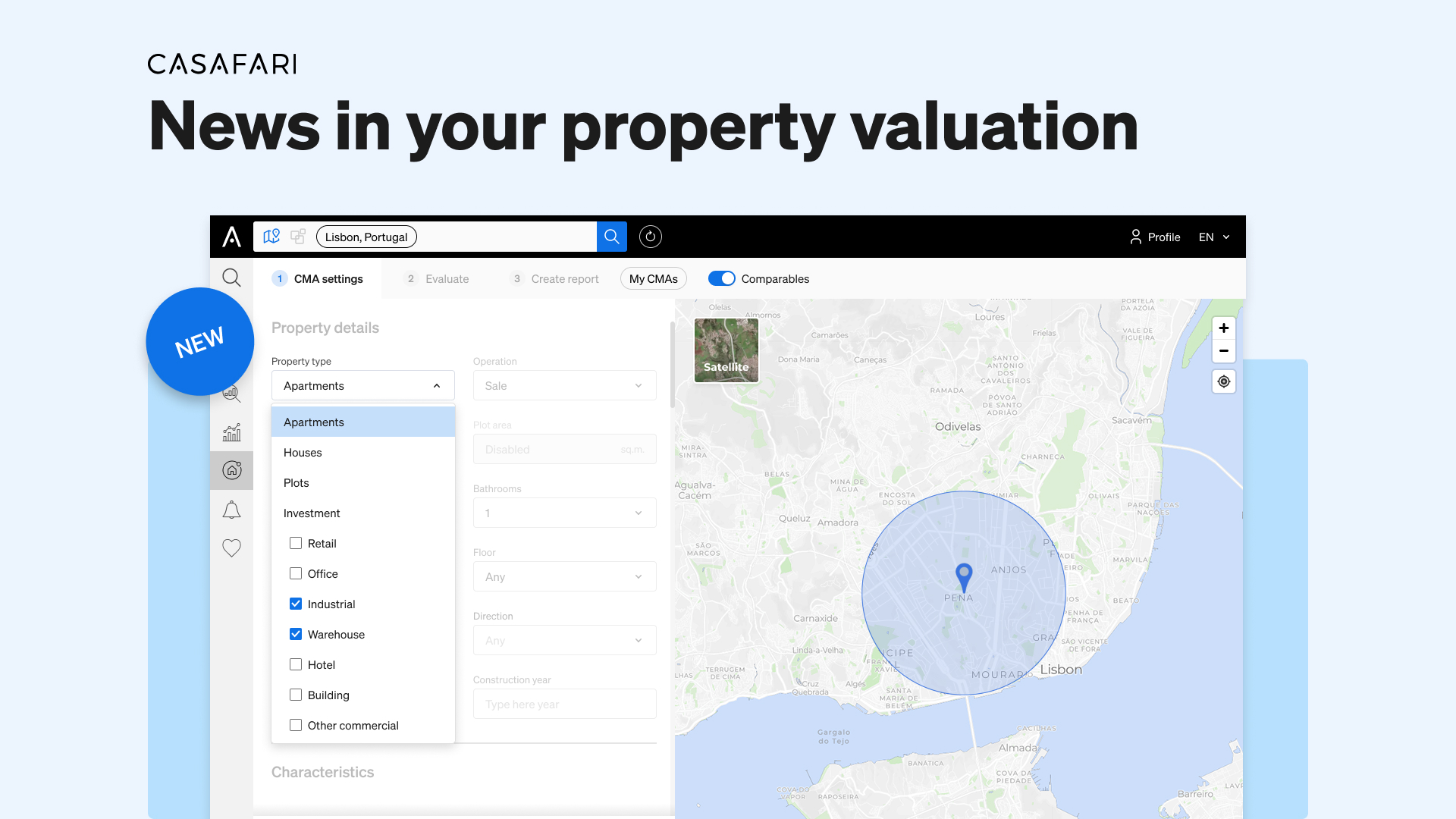 CASAFARI's data is a true reflection of the property market and changes according to it. If the times and behaviours towards real estate have changed, so should we – and we did! See below what changed in the selection of comparable properties for your market analysis reports. Upgrading how we show comparable properties Before selecting … Continue Reading »
Daily, we track 180.000+ property changes in Spain, Portugal, France, etc.
Be the first one to know about price changes, new and sold listings.
GET FREE ACCESS