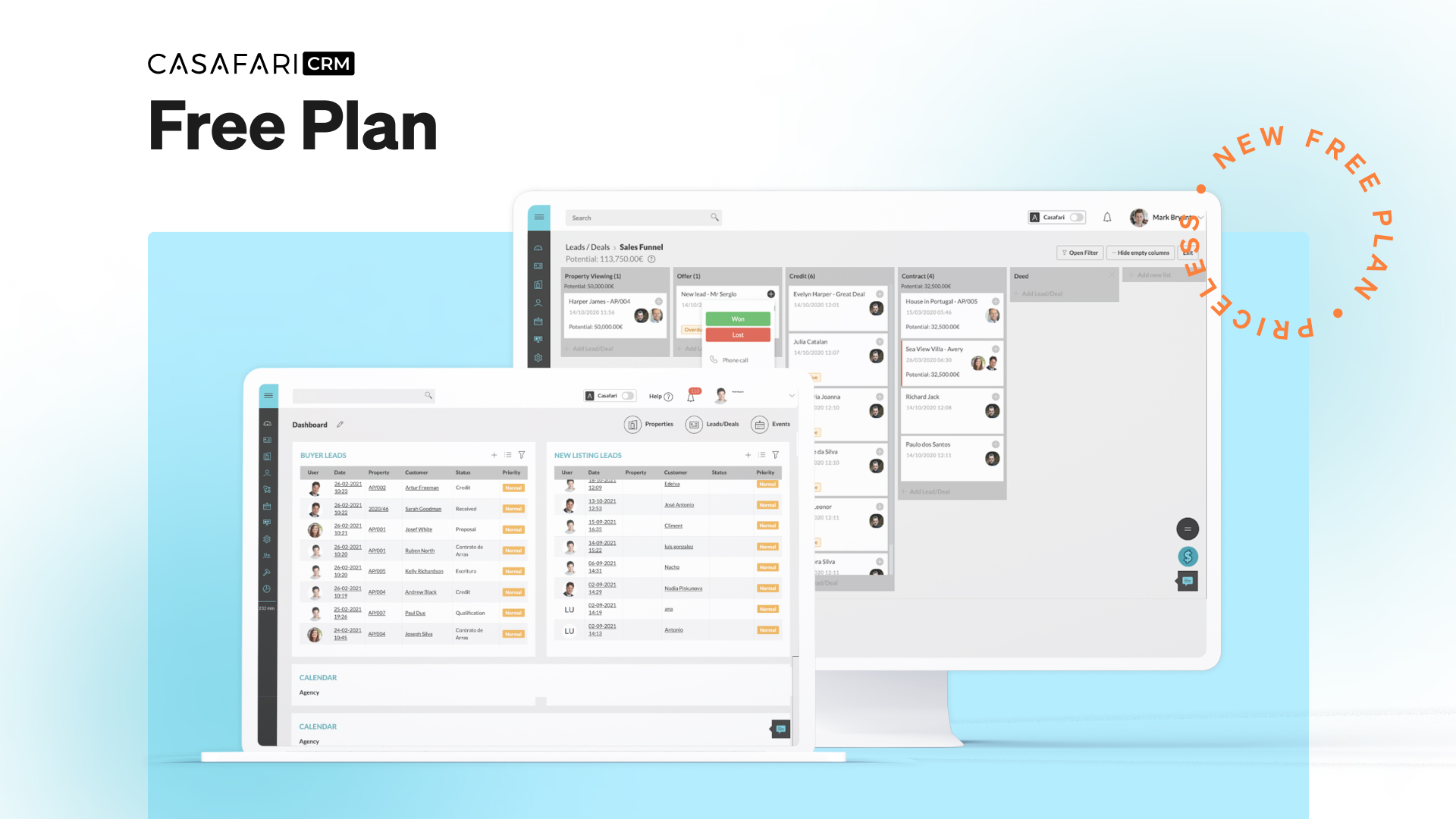 An excellent option for agencies in the beginning of their real estate activities as well as for independent agents, CASAFARI CRM offers a free plan that allows you to enable more deals, reach your goals and be aware of every aspect of your business. Get to know five good reasons for you to experiment with … Continue Reading »
Daily, we track 180.000+ property changes in Spain, Portugal, France, etc.
Be the first one to know about price changes, new and sold listings.
GET FREE ACCESS