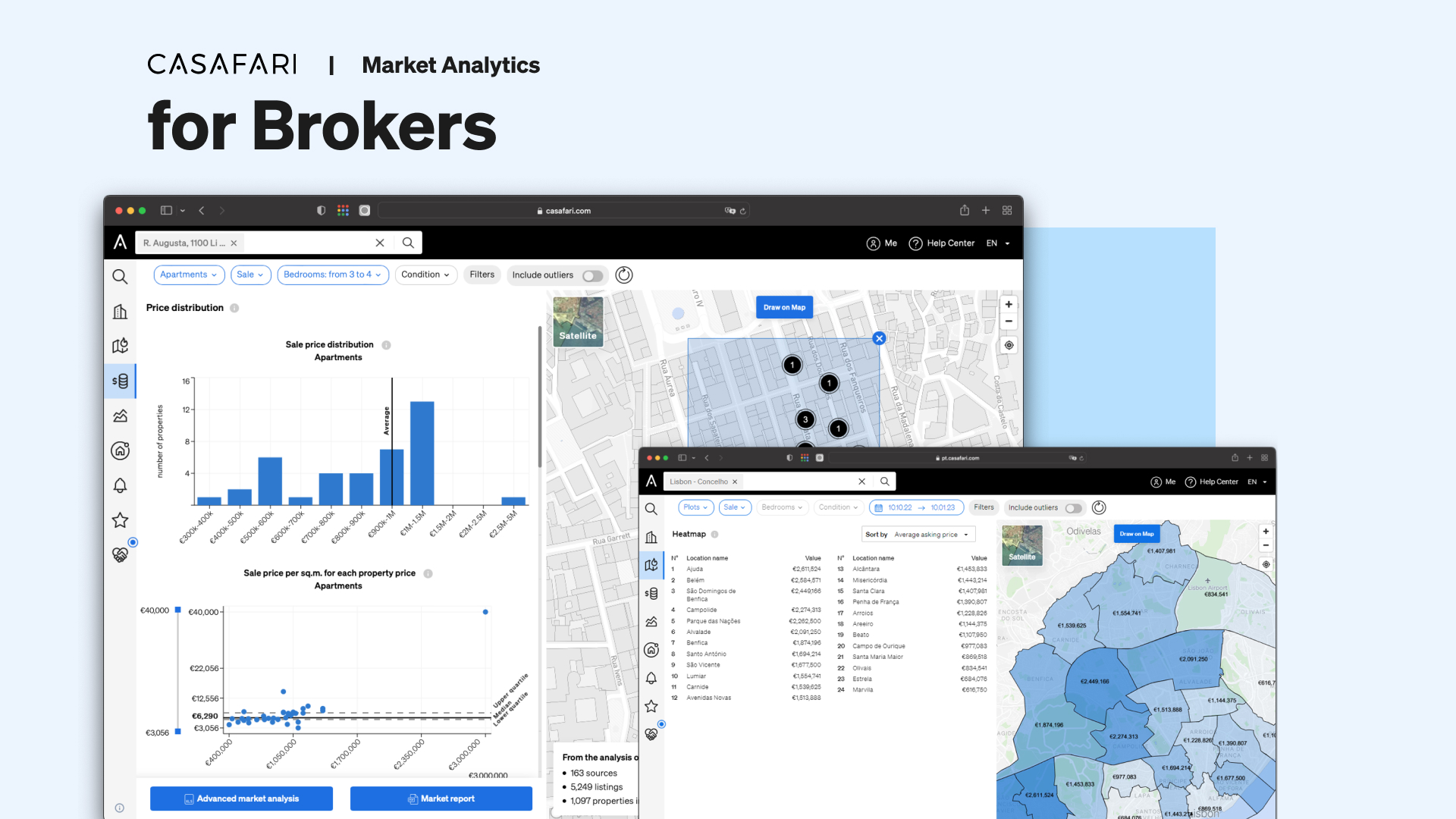 Sell more properties, challenge the competition, expand the business and improve the credibility of your brand: brokers are always looking for new and better ways to enhance the productivity of the business in this competitive market that is real estate. To accomplish that mission, there is no way of ignoring technology: powerful tools can and … Continue Reading »
Daily, we track 180.000+ property changes in Spain, Portugal, France, etc.
Be the first one to know about price changes, new and sold listings.
GET FREE ACCESS