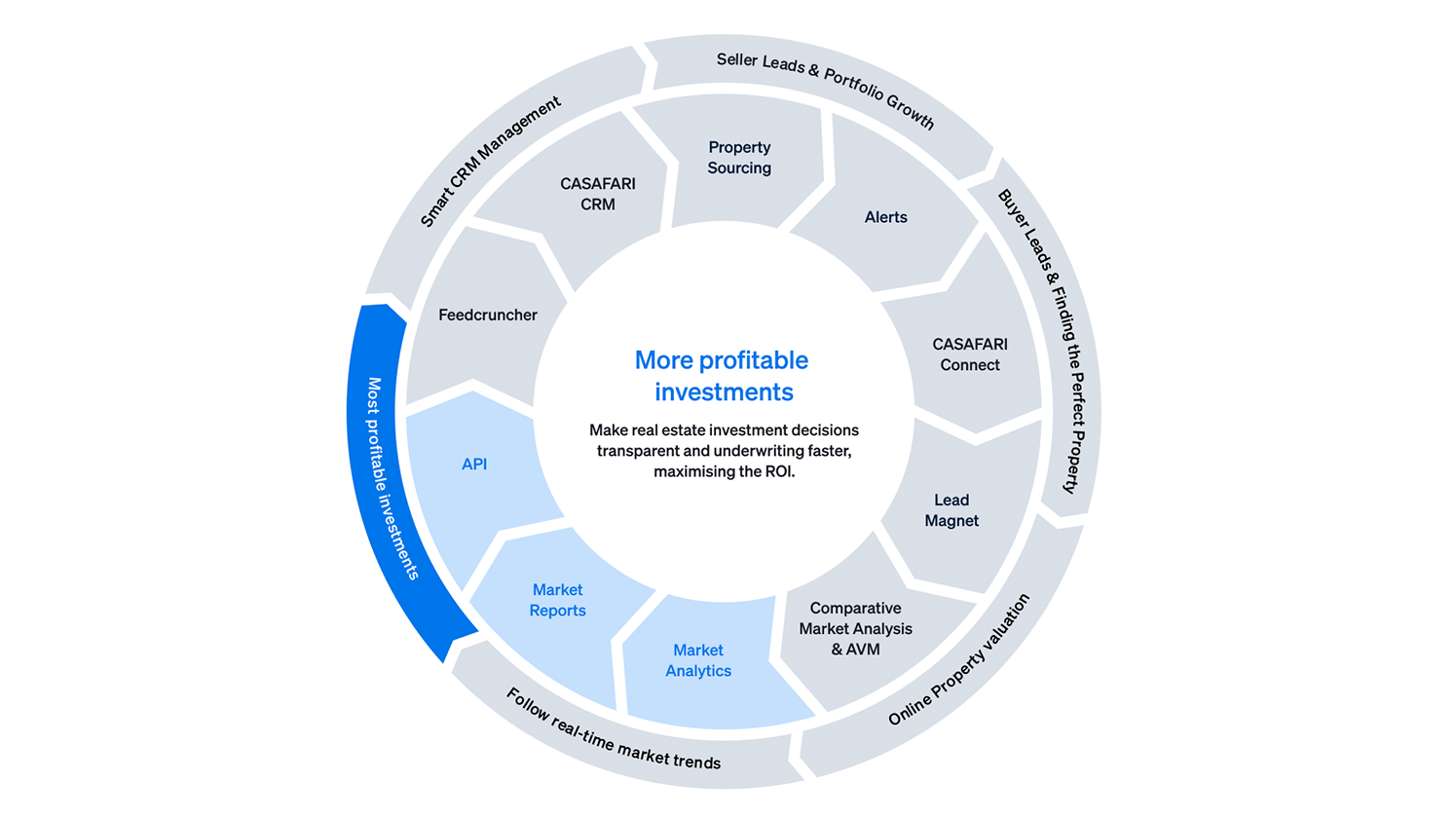 When it comes to the needs of property investors, data is key. After all, in order to know which investment properties to acquire, one needs accurate insights of the real estate market. And we're not talking about public data, we're talking about real-time and clean data (so, no duplicated listings that would interfere with the … Continue Reading »
Daily, we track 180.000+ property changes in Spain, Portugal, France, etc.
Be the first one to know about price changes, new and sold listings.
GET FREE ACCESS