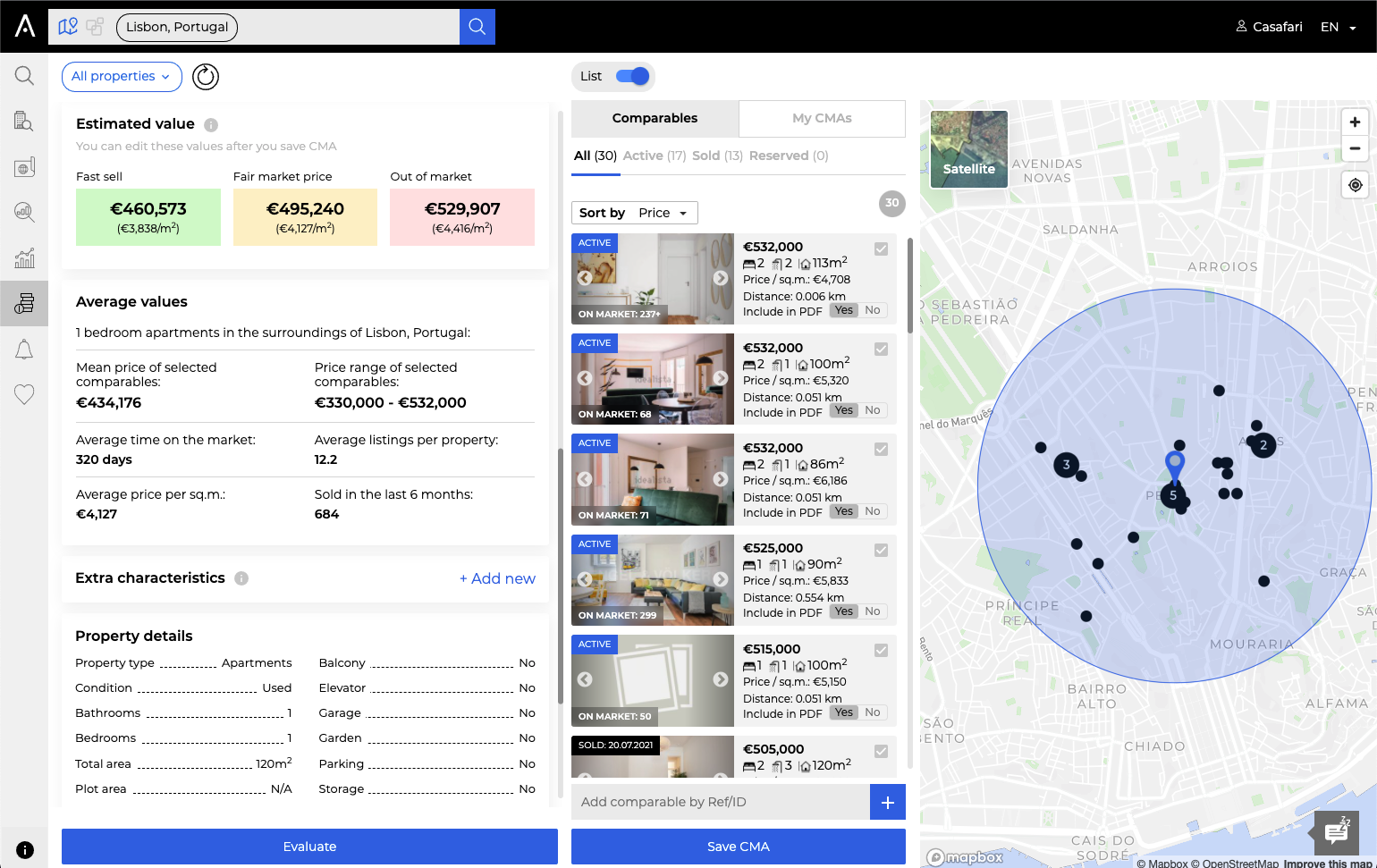 A property valuation aims to correctly attribute a price to a property, according to the market. You know that, we know that. And finding the ideal price of a property, for sale or rent, through a market analysis has many advantages to your business and your client. Let's see some of those: Seems good, right? … Continue Reading »
Daily, we track 180.000+ property changes in Spain, Portugal, France, etc.
Be the first one to know about price changes, new and sold listings.
GET FREE ACCESS