Estepona West property insights
Located in the western part of Estepona, this newly developed area is an oasis of tranquility and a perfect option for future investment. Estepona West property is situated between marinas of Estepona and La Duquesa. It is perfectly accessible from the nearby Gibraltar and Malaga international airports.
In comparison to the surrounding areas, this quiet part of the coast is still establishing itself. Estepona West property selection offers very spacious developments as there are many large plots available. An average price for an apartment for sale is per square meter. Prices of houses in Estepona West hover around on average. In terms of investment opportunities, you can expect  per square meter.
Stunning views of the Mediterranean Sea are highly valued in the region. Estepona West apartments with a sea view position have a premium value on top of the average selling price.
The most established real estate agencies on Estepona West property market are Gilmar, Engel & Völkers, Crystal Shore Properties and Michael Moon.

Estepona West property selection
The most trendy and sought-after beachfront urbanization of Estepona West is Casares del Mar Luxury Apartments. This dreamy frontline property complex offers 36 luxury apartments with large terraces and stunning sea views, bringing a very charming ambiance.
Casares del Mar Luxury Apartment complex is built in modern style and is furnished with the trendiest equipment. The development provides two outdoor swimming pools and beautiful gardens with direct access to the beach.
The area has one of the highest numbers of golf courses in Spain. There are five courses in total, all up to a fifteen minute drive from each other. This makes Estepona West a perfect spot for golf lovers.
The most popular golf destination in the area is Doña Julia Golf Club. It has a modern eighteen-hole golf course, which is appreciated for its perfect integration in the natural landscape and scenic views of the Mediterranean. The apartments and penthouses of Doña Julia are located in and around the golf course. The complex offers luxury facilities and is decorated with beautifully landscaped gardens surrounded by the number of pools.
Next to Estepona and Casares municipalities lies Casares village, a hidden gem of Estepona West. It is situated just fourteen kilometres from the coast under the hills of Sierra Crestellina mountain and stays away from the hustle and bustle of Costa del Sol. It is characterized by a traditional white painted wall design of Andalucia and offers the most breathtaking views of the Mediterranean sea, the nearby Gibraltar and the coast of Africa.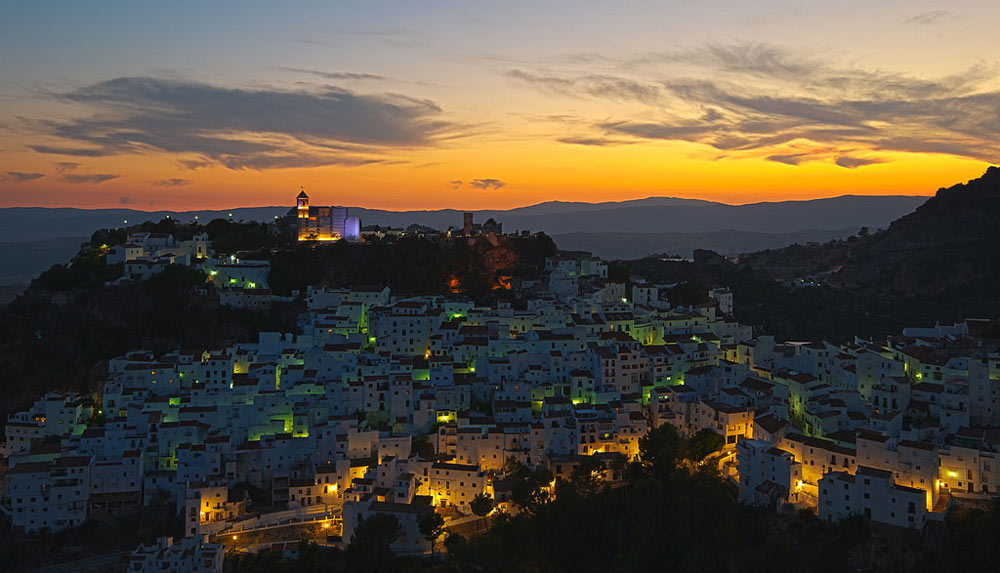 Photo by Mattias Frenne via Flickr
Located on the east from Casares Del Sol, there is an exceptional beachfront urbanization of Bahía Dorada. This residential property complex offers a full selection of the most trendy and luxurious villas, townhouses and apartments for sale. Residents of Bahía Dorada enjoy a direct access to the beach as well as an exclusive front-line view of the sea. Urbanization has in total 6 community swimming pools and tennis courts to enjoy some leisure time.
Lifestyle
This beautiful and peaceful setting is highly-valued for its tranquility, opposite to the busy Costa del Sol. The coast is not overcrowded and still, alongside its promenade, you'll find plenty of beach chiringuitos, quality restaurants and tapas bars.
Beaches of Costa del Sol are of a high standard and Blue Flag awarded. There is Playa Ancha beach, located on the west, and Playa de La Rada beach, just fifteen minute drive away from Estepona.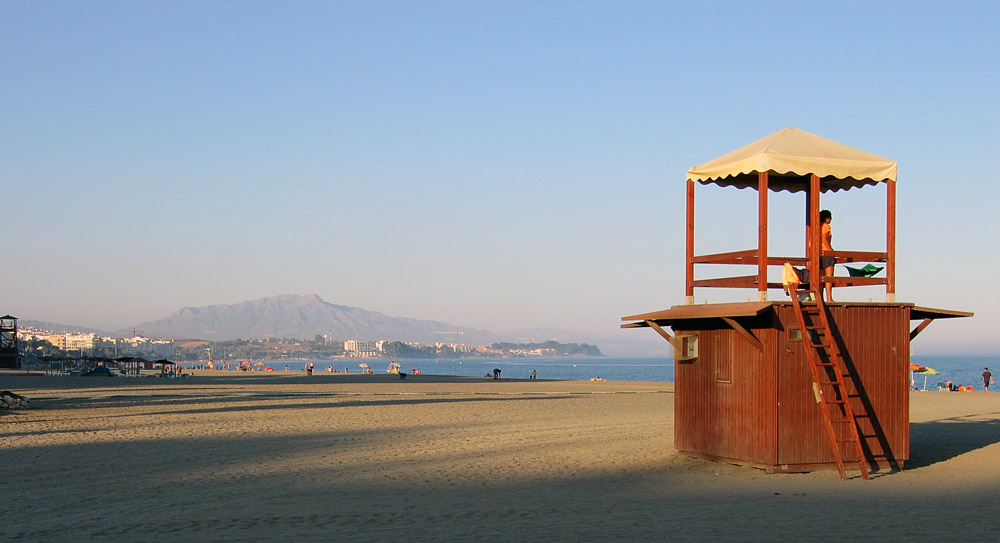 Photo by Jan Zechsky via Flickr
In Bahía de Casares district, there is a large shopping mall surrounded by luxurious villas, penthouses and apartments for sale. This urbanization features an exceptional pool lining with carefully planted palms.
Finally, a large land area in combination with a multitude of leisure opportunities of the newly developed Estepona West offer a peaceful setting. There are many beaches to choose from and they are never crowded. Estepona West property selection of villas, fincas and beachfront apartment complexes is a perfect opportunity for second home buyers. The area is truly a unique and serene part of the Costa del Sol.