Get to know Madrid Centro property
Madrid Centro, or central Madrid, is one of the most bustling, cosmopolitan areas in Spain, and indeed, Europe. When it comes to searching for a property here, you have a spectrum of diverse neighbourhoods to choose from, depending on your tastes. Read on to find out what you can expect from Madrid Centro property.
Madrid Centro is an official district comprised of six barrios, or neighbourhoods, these being Embajadores, Sol, Chueca, Universidad (also known as Malasaña), Palacio and Cortes. Covering just over five square kilometres, it has a population of almost 150,000 people. It is considered an incredibly safe part of the city to live, and being the beating heart of the city, it is home to various amenities and entertainment offerings.
The centre of Madrid has an excellent public transport network, considered one of the best in the world. While boasting a metro, buses and trams that take you in, out and around the city in no time, it also has BiciMAD, a recent electric bike system that is helping to limit Madrid's environmental impact.
If you're a frequent flyer, you'll be pleased to know that Madrid Centro property is just a thirty-minute drive from the closest international airport, Barajas-Adolfo Suárez.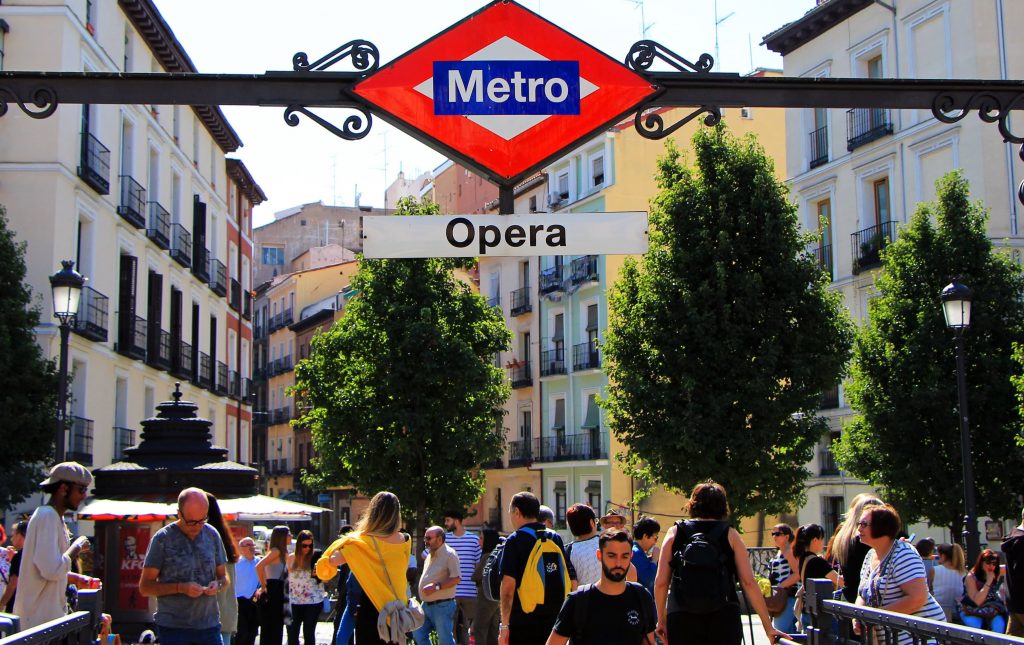 A mosaic of Madrid Centro neighbourhoods
Living in a Madrid Centro property, you'll find yourself surrounded by the great character and culture of the city, with something new to be discovered at every corner. Every neighbourhood is different; for example, in 2019 a machine learning experiment revealed Universidad to be the best neighbourhood in Madrid to live in, based on the living standard criteria found to be most valued by the city's inhabitants. Based on its central location, its more traditional buildings and its balance of both public and commercial spaces, the study found that Universidad has many worthy features. Indeed, the neighbourhood which boasts the famed Gran Vía has a youthful, alternative feel to it that will have you finding adventure at every corner. It also has a fascinating, being the hub for the Movida cultural movement of the 1980s, which flourished following the end of the Franco regime.
Meanwhile the barrio of Sol is the heart of Madrid, being home to the Puerta del Sol, possibly one of the most well-known sites in Madrid. Here you can find the famous Statue of the Bear and Strawberry Tree, as well as Kilometre 0, a plaque that marks the centre point of the city. You might find that the Puerta del Sol becomes one of your favourite spots to meet up with friends and stroll through the streets. Sol also includes the Plaza Mayor, the much-celebrated main square where you can explore the regular markets, eat lunch or shop in one of the traditional stores that line the outer edges. This neighbourhood is full to the brim with renowned retail offerings as well as countless bars and restaurants, and so when it comes to shopping and socialising, you have everything you need close by. Indeed, all of Madrid Centro's neighbourhoods boast the same splendid level of unique character.
Leisure and lifestyle
Despite being a city of grand architecture, Madrid has its fair share of beautiful green spaces for you to explore. The Retiro Park is one of the largest parks in the capital, comprising over 125 hectares and being a popular spot for locals to exercise, row a boat in the lake or simply relax. Meanwhile, the Parque del Oeste – literally, the Eastern Park – stretches from the stunning Temple of Debod monument near Malasaña eastwards through the neighbourhood of Argüelles.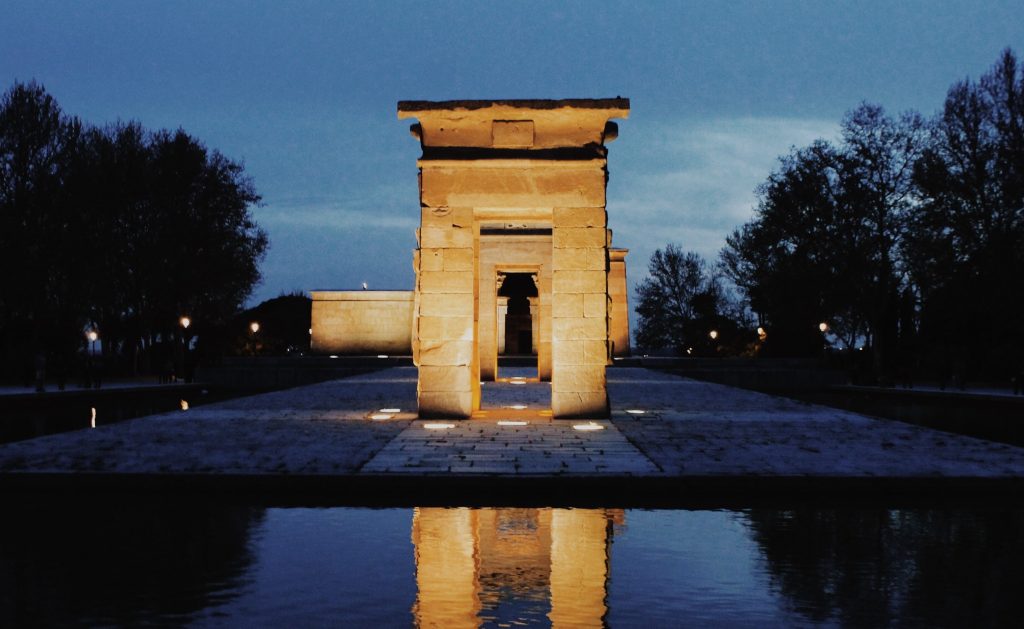 Virtually at the heart of Madrid is the Gran Vía, Madrid's most famous street. This avenue runs through the centre of the city and is a popular hub for shopping, being home to many international fashion brands. For more retail therapy, the nearby barrio of Salamanca and the so-called 'Milla de Oro' – Golden Mile – is a hub for designer stores and boutiques.
For those interested in Spanish culture and art, Madrid Centro is home to a whole host of museums and galleries that will immerse you in the national classics. The Museum of Romanticism, for example, situated in the neighbourhood of Chueca, has on display more than 16,000 items from when the eighteenth-century European movement made its mark in Spain.
When it comes to festivities, the Festival of San Isidro is by far the most important for Madrid. Taking place every May, revellers take to the streets in traditional dress and eat typical regional food, all to celebrate the city's patron saint of farmers. The San Isidro bullfighting festival also takes place around the same time.
Wining and dining in Madrid Centro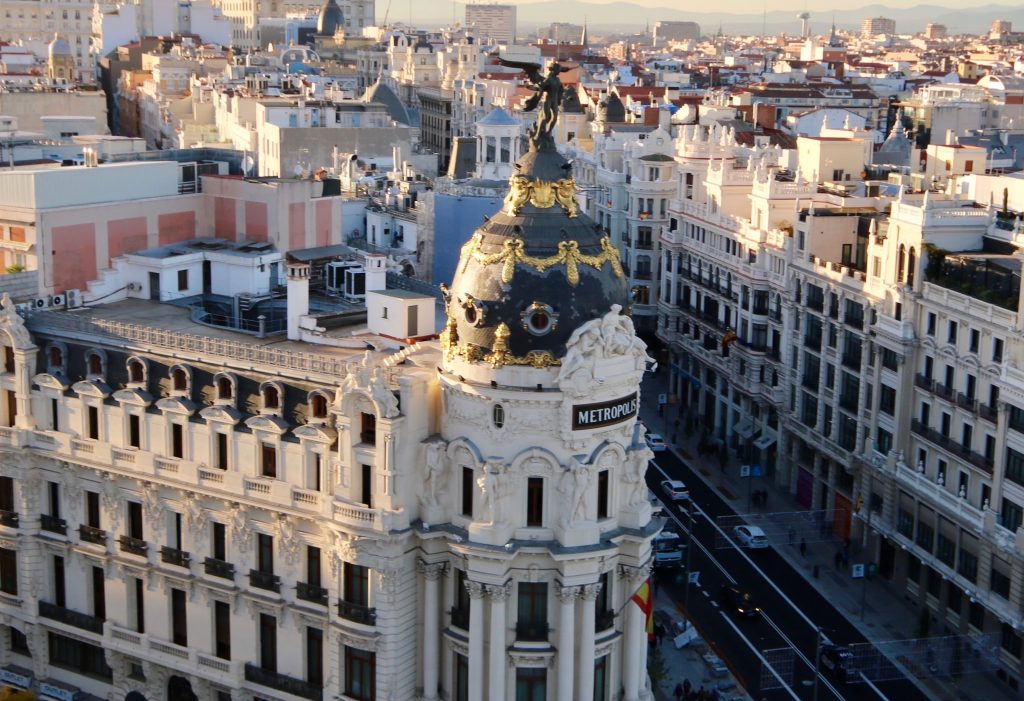 Spain is a country well known for its delectable cuisine, which is why it's no surprise that the centre of Madrid has countless Michelin-acclaimed restaurants for you to try. La Malaje, for instance, takes you on a culinary journey to southern Spain, inviting you to indulge in typical Iberian delights in style. Another option is Julian de Tolosa, a Basque wonder with a lot of its stunning atmosphere owing to the nineteenth-century building it's housed in. Being an increasingly cosmopolitan capital, there are more and more international food offerings that aren't too hard to find.
If you're looking to embrace city life in an iconic European capital, a Madrid Centro property is for you.